by  Lydia Carey
 From contemporary art to the Inquisition, Mexico City has a museum for everything. As the country's cultural and artistic beating heart, this city constantly surprises its visitors with an influx of interesting exhibits and shows. It's hard to stay on top of the ever-evolving list so here are my picks for Mexico City's best museum exhibits that you should go see this week (or soon, before they go away).
The MODO's public break-up
The Museum of the Object of the Object (MODO) is hosting a supremely entertaining exhibit right now from Croatia called "The Museum of Broken Relationships." It's a traveling show that requires locals in each city where it lands to send in items that represent love lost. Old shoes, music boxes, toys, baby clothes, letters – everything is fair game in love and art. You can listen to a recorded marriage proposal forgotten when it's recipient learns she's been cheated on, watch a video of an eighty-something woman talk about a soldier she once loved and check out the solitary washing machine in the middle of the room (I won't spoil the story). It's a smorgasbord of heartbreak and it's all yours to gorge yourself on.
Relaciones Rotas – March 13 to June 8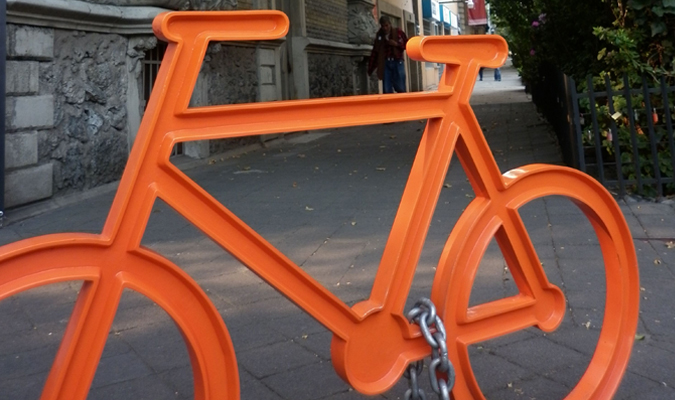 Inhabiting Time at the Jumex Foundation
The Jumex Foundation museum, which opened its doors only last year, is a model of expert curation. The building's precise proportions of space, light and arrangement pleasantly surprised me on my recent visit. Right now you can see two shows at the Jumex:
"James Lee Byars: ½ an Autobiography" is a collection of fabric costumes, video installations and paper sculpture created by Byars, an eccentric American performance artist, throughout the 60s, 70s and 80s. The filmed interview between him and a Swiss television reporter is pricelessly weird and convoluted. The museum's other exhibit "Habitar el Tiempo" (Inhabiting Time) includes thirty pieces described as "a three-dimensional collage of the fragments we leave behind as artists and as human beings." My favorite are massive plastic "awnings" filled with spices that dominate the room. (Palatable Digressions by Rivane Neuenschwander)
James Lee Byars: ½ An Autobiography – until April 13
Inhabitar el Tiempo – until May 18
Franz Mayer Goes Green
Is density ecological? Is sustainability incompatible with tourism? Does going green mean saying good-bye to suburban life? These are questions that various Swiss photographers are posing in the Franz Mayer Museum's exhibit "Swiss Positions" – stunning photos of some of the country's most interesting sustainable architecture and urban planning projects. There are also around 20 books and magazines set out for visitors to look at (in English, Spanish and Dutch) that delve deeper into the design and construction of some of these cutting-edge buildings. As a bonus, the Franz Mayer is located in the absolutely stunning former San Juan de Dios monastery and hospital across from the Almeda downtown. They have a gorgeous courtyard where you can sit and have a cup of coffee and discuss the sustainable future.
Swiss Positions – Until May 4
Rockin out at El Chopo
The sight of this Art Nouveau glass and steel structure does not prepare you for what you will find inside.  It looks more like a church than a museum and definitely doesn't look an alternative space for vanguard art by young and emerging artists. Although they always have several exhibits going at once, you should go see "Sexo, Drogas y Rock n Roll" on display until July. The multi-media show is a snapshot of what the hippie movement meant to Mexico in the sixties and early seventies. Some of my favorite pieces where clips from Sergio Garcia's short film El Fin, the commercial for Pecado de Adan, a film about a homosexual Adam in the garden of Eden and the musical stylings of Arau and The Tepetatles. Another is Ximena Cuevas' "Mujeres a Go-go," a quintessentially counter-culture short. While the exhibit is giggle-inducing and sometimes downright nonsensical it tackles on many of the era's underlying issues: sexual liberation, drug addiction and a rejection of conservative society and its pressures – all from a Mexican perspective.
Sexo, Drogas y Rock n Roll: Arte y cultura de masas en México, 1963 – 1971— Until July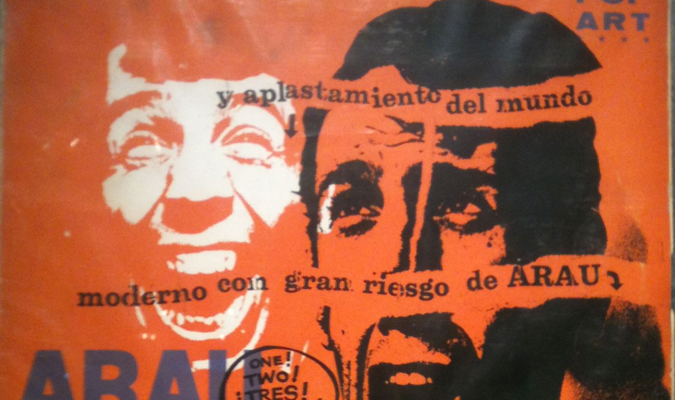 Music and Miscellanea at Museo Estanquillo
Carlos Monsavias was quite the collector of pop culture knick knacks and memorabilia. The Museo Estanquilla, started with his collection, has an incredible way of sifting through the layers and putting together entertaining exhibits. Their recent show "Partituras Ilustradas Mexicanas. Un tesoro inaudito" is a brillant juxaposition of illustrated sheet music, composer caricatures, era-specific musical paintings and classic Mexican songs. Ballads follow you around the room as you get a taste for Mexican music of the 20th century made famous by the advent of the radio and some talented young musicians.
Upstairs, "Tiendas, comercios y estanquillos en las colecciones Carlos Monsiváis," is an homage to commerce – but in the quaint mom-and-pop shops of colonial and modern Mexico. Teresa Nave, an artist whose work you will likely find in every Estanquillo show, has filled the room with miniscule-scale models of bakeries, leather shops and even stores selling religious iconography. It's a sensory overload you will stare at for hours.
Partituras Ilustradas Mexicanas. Un tesoro inaudito -Until May 5
Tiendas, comercios y estanquillos en las colecciones Carlos Monsiváis – Until June
All the shows I've mentioned are completely accessible even if you aren't a Spanish speaker. Some have great English-language placards and others are so universally-themed you won't need them. I know the options can be overwhelming, I hope this helps sift through them. Enjoy the show!
Bio: Lydia Carey is a freelance writer madly in love with Mexico City. You can check out more of her work at her blog www.mexicocitystreets.com or follow her on twitter @MexCityStreets