Mexico stole the show on Travel + Leisure´s 2023 Best Cities in the World list, with five incredible cities voted in by its travel-savvy readers. Oaxaca took the top spot for the second year in a row, while old favorites like San Miguel de Allende and Mexico City featured high on the agenda.  Get a taste of what these diverse and wonderful cities are like with our sensory snapshots below!
OAXACA CITY
Voted #1 Best City in the World
Looks like…Color everywhere expressed in textiles, crafts, folk art, markets and traditional dress, the blue silhouette of the surrounding Sierra Madre mountains, colonial churches, bustling stalls, cobblestone streets and colorful facades, mesmerizing ´calenda´ street parades. 
Tastes like…Indigenous cooking techniques and native ingredients – stringy quesillo cheese, cacao and rich mole sauce, smoky mezcal, salty grasshoppers, grilled tlayudas, pan de yema dipped in hot Oaxacan chocolate, foamy tejate, banana leaf tamales. 
Feels like…A mix of pre-Columbian culture with Spanish colonial and contemporary Mexican influences, magic and charismatic energy, celebration and strong indigenous identity. 
Sounds like...A mix of Spanish and indigenous languages, street musicians that serenade from the heart with guitars and accordions, mariachi ensembles and marimba groups playing everything from folk music to takes on modern classics. 
Smells like…Altura coffee beans grown in the mountains, a jumble of aromas from street food vendors, the earthy scent of cempasúchil (marigold) flowers during Day of the Dead.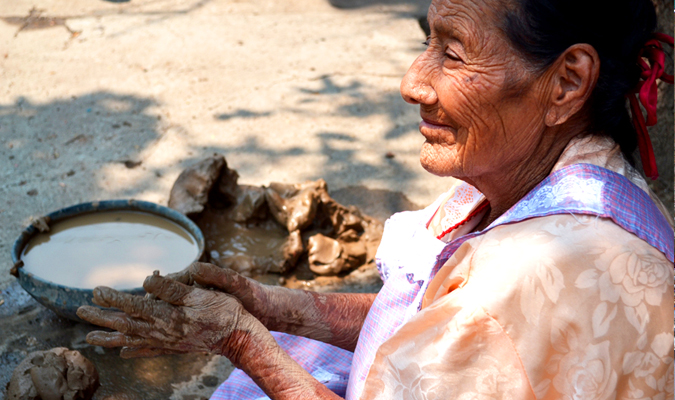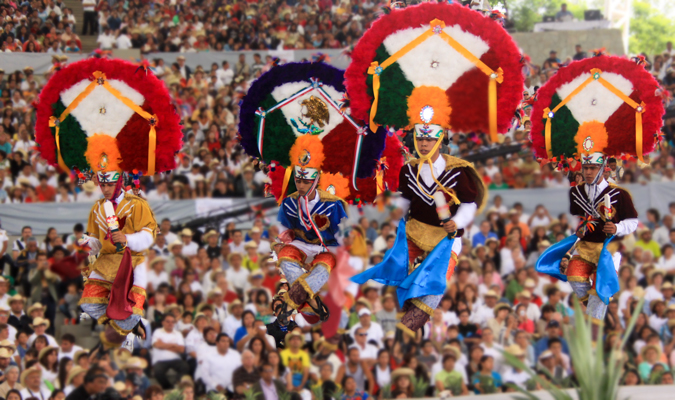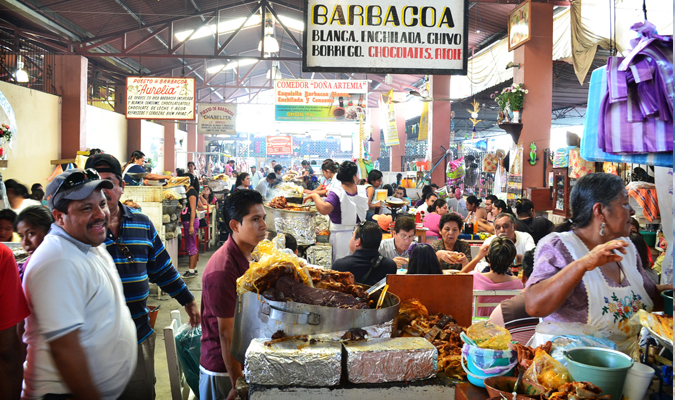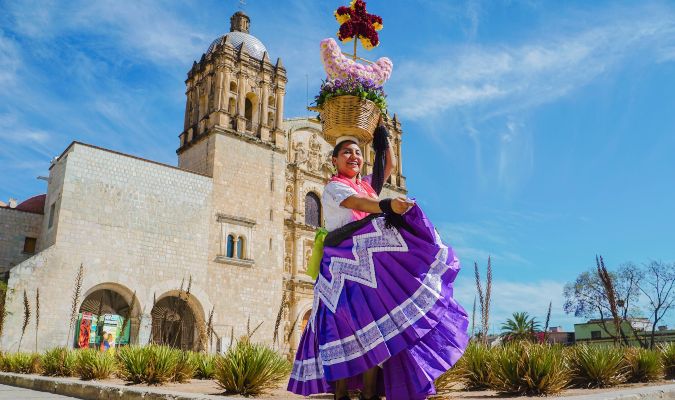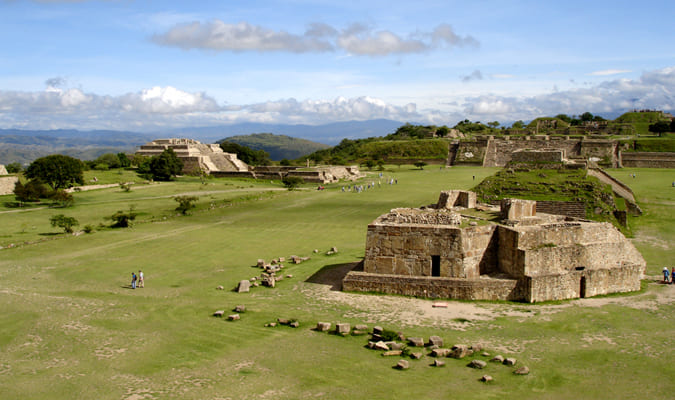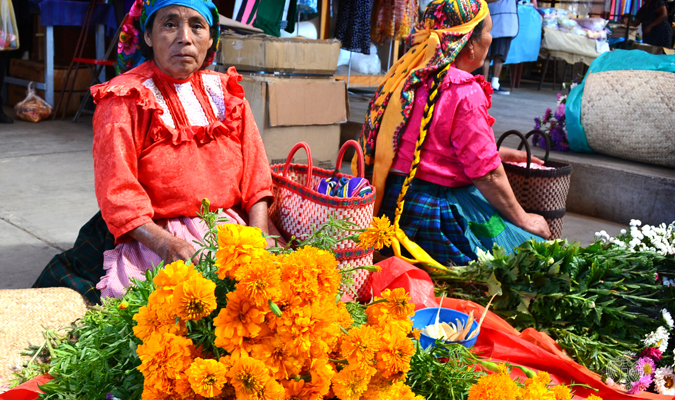 Start Planning: Oaxaca Travel Ideas
SAN MIGUEL DE ALLENDE
Voted #5
Best City in the World
Looks like…Cobblestone, hilly streets lined with beautiful Spanish colonial-era architecture, colorful facades, alleyways, tin ´milagro´ hearts, lush courtyard gardens hidden behind old doors, laurel trees and fountains, rooftop bars under the stars that look onto the pink parish´s neo-Gothic spire.  
Tastes like…International fine-dining and spicy Mexican breakfasts, wine tasting at neighboring vineyards, sipping tequila at Casa Dragones tasting room.  
Feels like…Mexican tradition meets cosmopolitan flair, hipster café culture, 18th century churches, a jewel in the crown of colonial-era architecture, an art enclave where the bohemian air of 60s artists and poets lingers on. 
Sounds like…Locals gathering and chatting under the shade of trees in the main square, a bell ringing out of the pink Parroquía, the contagious joy of ´callejoneada´ wedding parades in the streets, mariachis at sunset. 
Smells like…The cool, fresh air of Mexico´s central mountains, slow cooked ´barbacoa´ stew at the local market and corn masa crisping on the comal.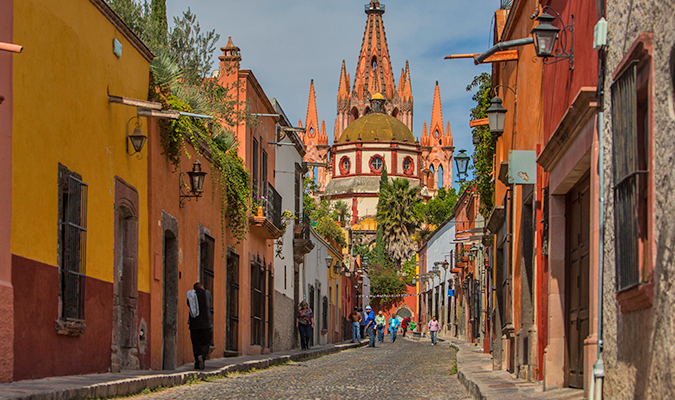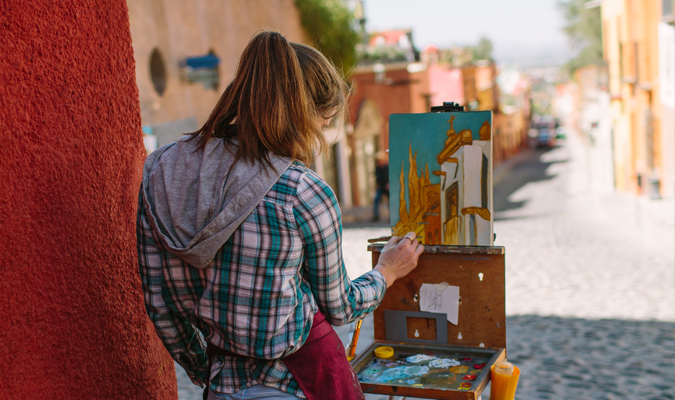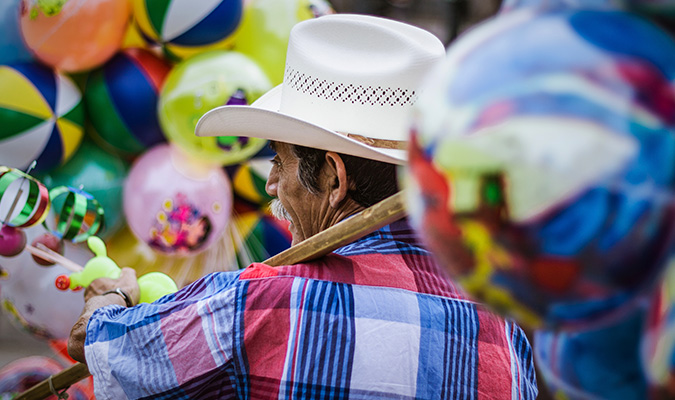 Start Planning: San Miguel Allende Travel Ideas
MEXICO CITY
Voted #6
Best City in the World
Looks like…A fascinating tapestry of old and new, soaring modern skyscrapers alongside meticulously preserved colonial architecture, Art Deco gems, intricate Baroque churches, awe-inspiring archaeological sites like Teotihuacán and Templo Mayor.  
Tastes like…Some of Mexico's best street food, pastor tacos, blue corn tlacoyos, quesadillas stuffed with squash blossoms, ´torta de chilaquiles´ mega-sandwich, world-class cuisine from Pujol´s 1000+ day-old mole sauce to seasonal creations by the world´s best female chef of 2023, Rosetta´s Elena Reygadas. 
Feels like…An explosion of energy, contrasts and possibilities – urban, gritty, stylish, frenetic, peaceful, pulsating. Cosmopolitan vibrancy with a rich indigenous past and history. Luxury at hotels like Casa Polanco, Four Seasons and Sofitel.   
Sounds like…A cacophony of city life – traffic, street musicians and organ grinders, market bustle, the rhythmic shouts of street vendors selling anything from flowers to knife-sharpening services. 
Smells like…A kaleidoscope of aromas, sizzling tacos, marigolds and gardenias, second-hand books, fresh tortillas, sweet bread, earthy mezcal and the spice of chili and cinnamon.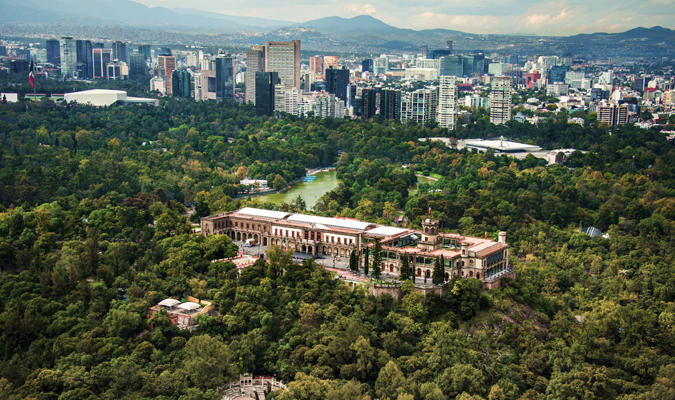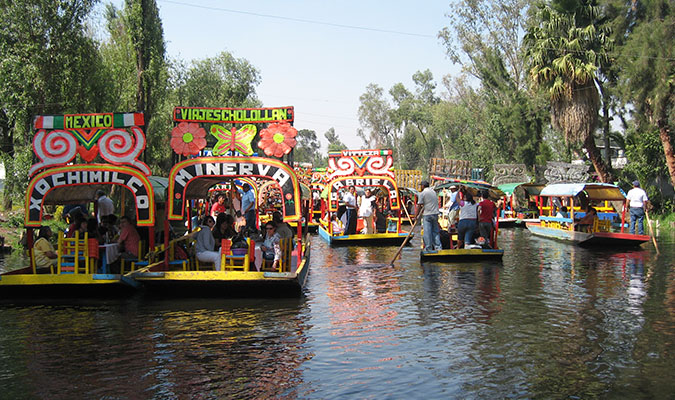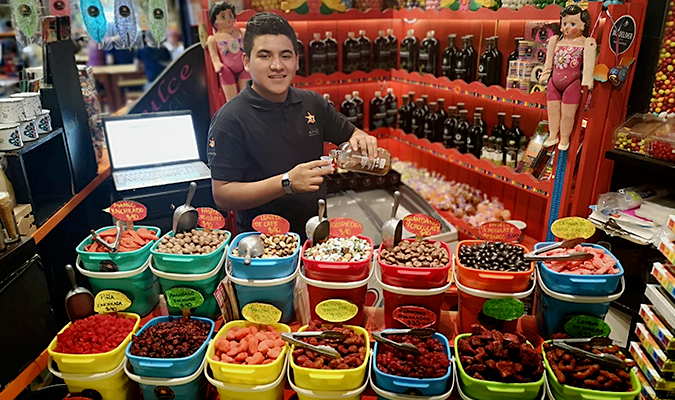 Start Planning: Mexico City Travel Ideas
MÉRIDA
Voted #16
Best City in the World
Looks like…Paseo de Montejo´s grand colonial-era mansions, hacienda-inspired pasta tile floors and arches, wide palm-tree lined avenues, the narrow streets of the center with pastel facades, shopping and artisan workshops, skilled Mayan craftsmanship in woven hammocks, henequin bags and embroidered ´huipil´ textiles.  
Tastes like…Quintessential Yucatán – spicy habanero chilis, chaya greens, seafood cocktails, lime soup, citrus marinades, pre-Columbian specialties like cochinita pibil, creamy iced champola. 
Feels like…An elegant colonial-era city with Mayan heritage, vibrant center of artisanal crafts, a blend of rituals and beliefs, hot and leafy. 
Sounds like…Horns, dings, clangs and toots that tell you when the ice cream, bread, fresh fruit, or ´tepache´ vendors are nearby, Yucatecan trios playing swooning ´trova´ music on guitars in the square at night.  
Smells like…The intense aroma of spices and chilis, slow-roasted pork, zesty salsas and steaming tamales.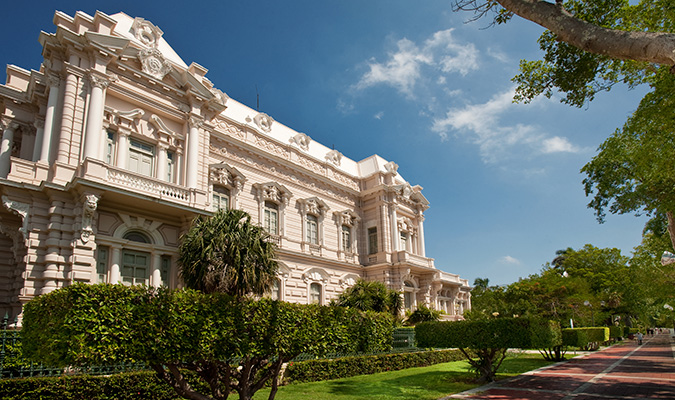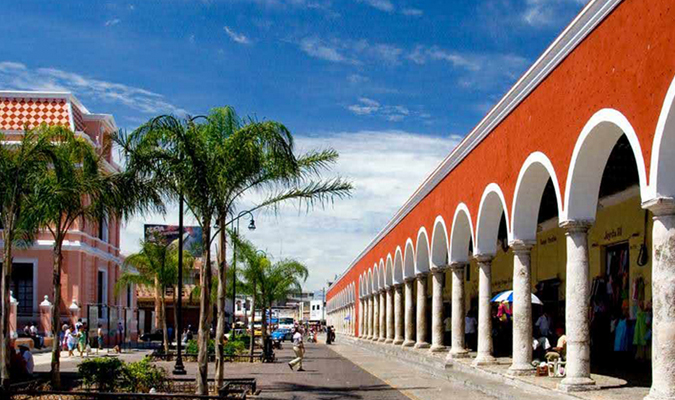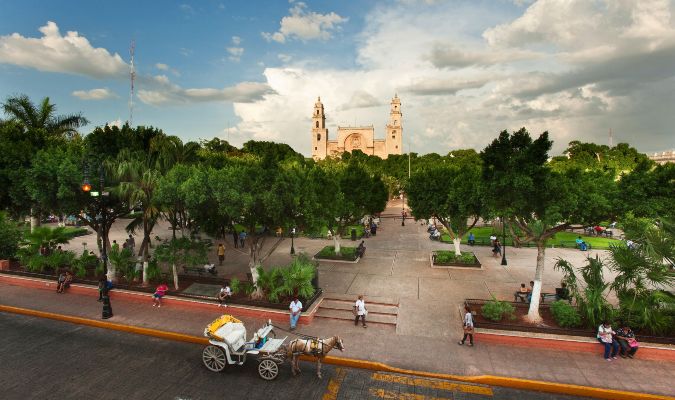 Start Planning: Merida & Yucatan Travel Ideas
GUADALAJARA
Voted #23
Best City in the World
Looks like…Impressive neocolonial architecture, emblematic buildings and plazas in the historical center, hipster cafes, bars and eateries on Chapuletepec Avenue, cozy cantinas and sprawling markets with belts, boots, and cowboy hats.  
Tastes like…Tortas ahogadas – pork in crusty rolls bathed in spicy sauce, birría – a rich marinated meat stew, corn-based drink ´tejuino´ with a scoop of lime sorbet, and of course, tequila. 
Feels like…A big city steeped in tradition, expressed through its gastronomy, architecture, and local culture, a wave of trendy places to eat, drink and dance. 
Sounds like...The strings, trumpets, and romantic vibrato of Mariachi music, passionate shouts at a Mexican rodeo (Charrería), heels stomping to the classic Jarabe Tapatío folkloric dance. 
Smells like…Smooth, sweet, and fruity tequila notes, smoky carne asada, and lots of leather.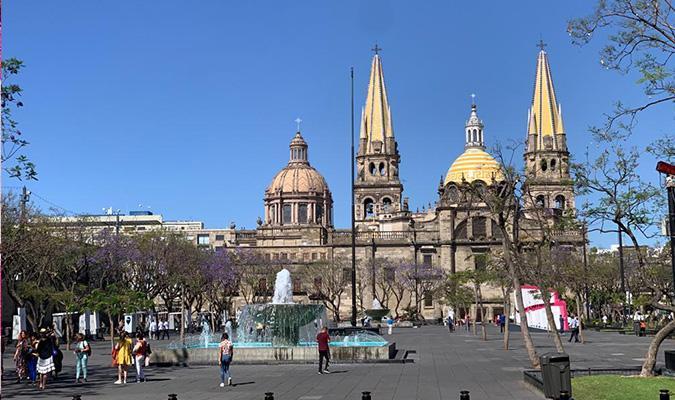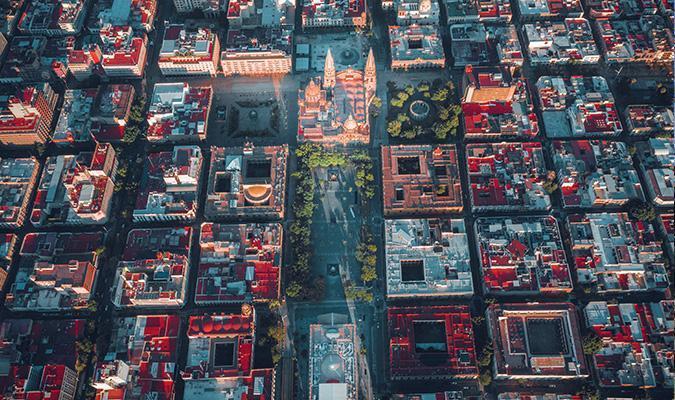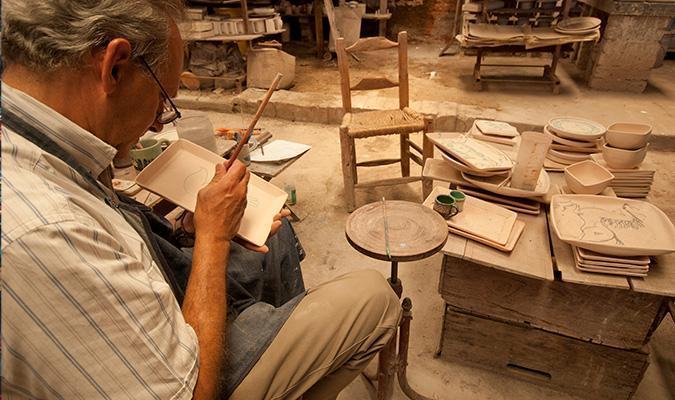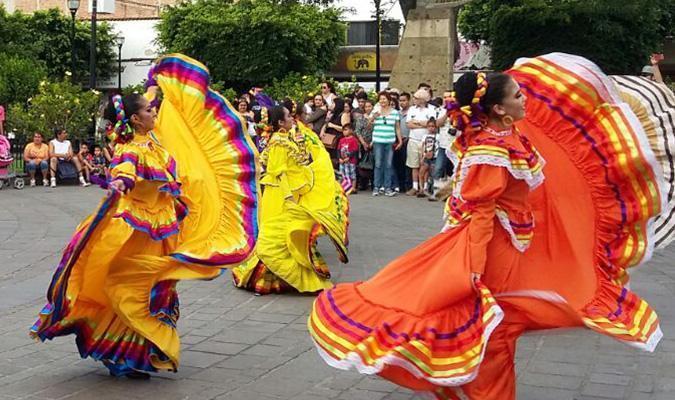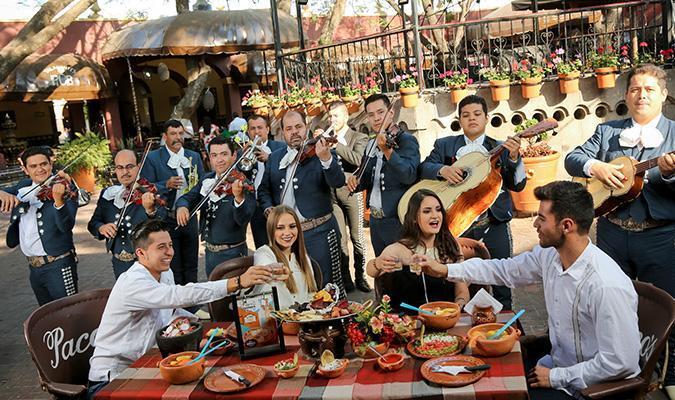 Start Planning: GuadalajaraTravel Ideas
ARE YOU READY TO VISIT T+L´s FAVORITE MEXICAN CITIES?

Let us know which cities you can´t wait to visit and how we can put together your dream trip. Our sample itineraries are a great starting point to get inspired, then you can contact our expert travel planning team who´ll help to personalize your vacation to perfection.  Our custom-tailored journeys start from $1,000 USD per day for two travelers in interior Mexico, and $1,800 per day for two travelers in beach destinations.