Journey Mexico recently chatted with Travel Agent Central about Costalegre and Cuixmala. Below are excerpts from the article "Costalegre's New Airport Set to Boost Jet Set Destination" written by Ana Figueroa and featured on Travel Agent Central's website:
Mexico's Pacific coast is in the news of late. That's especially true of the Costalegre, the expanse of beaches, capes and bays between Manzanillo and Puerto Vallarta. Long the favorite of the private jet set, it's about to become a bit more accessible — in an exclusive way that is. A new Costalegre airport is in the works, making it much easier to reach the region. At the moment, visitors flying commercial must arrive either at Puerto Vallarta or Manzanillo.
"If all goes well within two years the new airport will be up and running. The runway is already there and they're working on the buildings. They will also be widening the road going in both directions," Wayne Hudson tells Travel Agent. Hudson is spokesperson for Cuixmala, the expansive resort that was once the home of British tycoon Sir James Goldsmith. Cuixmala lies in the middle of the Costalegre, and attracts a distinct crowd."
Exotic, bohemian, remote, off the beaten path. Cuixmala is truly the brainchild of a rather eccentric billionaire unconstrained by budget or the need to generate money. Where else can you go in Mexico and see free roaming zebras," Journey Mexico Founder and Director General Zach Rabinor tells Travel Agent.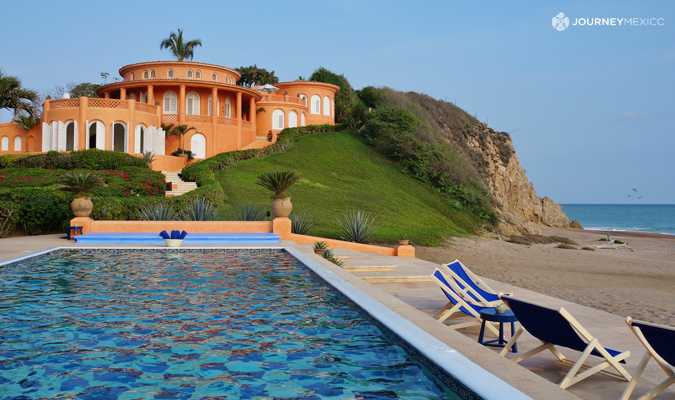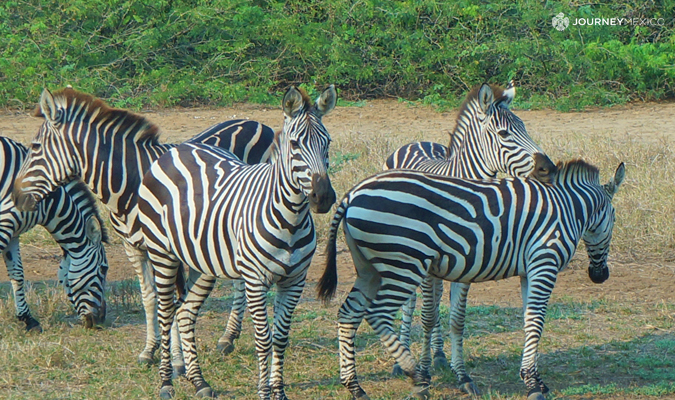 The added airlift will bring more visitors, but it won't change the feel of Costalegre. Nor will other new developments in the pipeline.
"Luckily, the master plan for the Costalegre area calls for low density eco-oriented tourism. That has remained in place and authorities have been very stringent about approving new projects. It's great to have some positive things happening with the infrastructure. The developments are of a very high quality. It will maintain what's already there," said Hudson.
"Jalisco wants to develop this area with high quality and have its own airport far enough from the border to any other state. They've felt kind of cheated with the Puerto Vallarta Airport. So many people arrive there and go straight to Punta Mita and Sayulita inNayarit. That doesn't bring Jalisco any revenue," said Hudson.
TO READ THE COMPLETE ARTICLE ON TRAVEL AGENT CENTRAL, CLICK HERE.