Journey Mexico recently chatted with Travel Weekly about Mexico's next "it" destination, following the Tulum trend. Below are excerpts from the article "The Next Tulum?" written by Meagan Drillinger and featured on Travel Weekly's website:
But like so many "off the beaten path" destinations before it, Tulum's secret is out… …Which begs the question, what's next? What remains for the hippies, artists and boho chic? According to Journey Mexico's Zachary Rabinor, Costa Careyes on the Costalegre is a solid bet.
"I'll put my money on Costa Careyes," says Journey Mexico's Zachary Rabinor. Costa Careyes is located on the Costalegre, which runs along Mexico's Pacific coast Highway 200 from Careyes to Punta Dorada (between Puerto Vallarta and Manzanillo). It is a stretch of Mexican coastline that is a far cry from the crowded bars or massive chain hotels you'd expect to find in more popularized Mexican resort towns. Small, boutique, ecotourism hotels thrive here alongside luxury villas and smaller properties.
"Once the highway and airport are done, Costalegre will receive international flights," Rabinor pointed out.
Within Costa Careyes is the Costa Careyes Resort, an exclusive, luxury, private resort that consists of ocean castles, villas, casitas and bungalows on the south coast of Jalisco. The complex, popular among Europeans and the jet set elite, was built in 1968 with obvious Mediterranean undertones, giving a slice of Med life to Mexico's Pacific coast.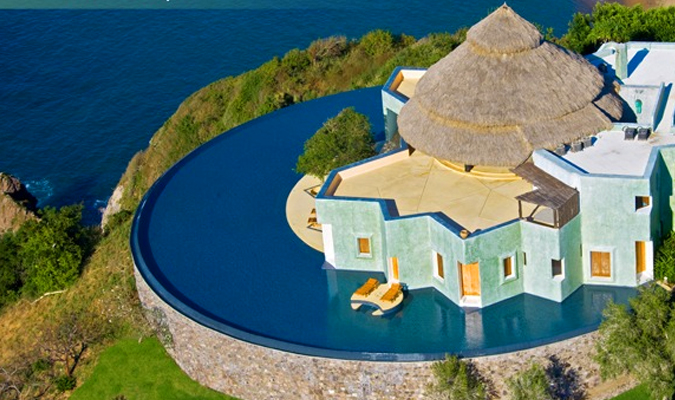 Besides the relatively pristine vistas and privacy, Careyes calls lovers of nature and is a hotbed of activity for water sports like diving, snorkeling, swimming, kayaking and windsurfing. Golfers can visit the golf course in El Tamarindo, 45 minutes away. There is also a chic Polo Club in Careyes that opens its doors on weekends. Take a trip to beaches like Tenacatita, Chamela and Perula, where the only activity you'll want to do is kick back in a beach chair and tuck into freshly caught fish
TO READ THE COMPLETE ARTICLE ON TRAVEL WEEKLY, CLICK HERE.
Ready to visit Costa Careyes? Browse our Pacific Coast itineraries here.