Condé Nast Traveler author, Wendy Perrin, recently sat down to interview one of Mexico's Top Travel Specialist to reveal trends, tips, and suggestions you need to know when planning your Mexico vacation. It just so happens that the Condé  Nast Traveler Travel Specialist was our very own, Zachary Rabinor!
In addition to speaking about what's new, what's trending, and what you shouldn't do in Mexico, Zach also commented on the important topic of safety in Mexico:
"People are finally returning after several years of a hiatus to Mexico's more cultural, wildlife and off-the-beaten-path destinations. So, I think for the past few years, while there was a lot of negative PR, negative press about Mexico, about violence in Mexico, that's subsiding in both frequency and intensity, and so people are again, looking toward the cultural destinations in Mexico." 
To hear all of the insider Mexico tips, press play on the video below: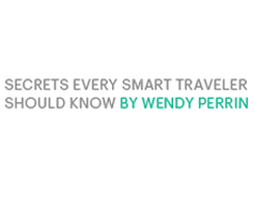 View the original Condé Nast Traveler Perrin Post: Tips from a Travel Specialist, Mexico Edition here.