Looking for the Best Boutique Hotels in Mexico?
Travelers who enjoy luxury but value the unique and different will love staying in boutique hotels. These cozy hotels are designed to offer visitors the best experience a given area has to offer. Mexico's Pacific Coast is dotted with these gorgeous hotels, which offer travelers a world of amenities in a sophisticated-yet-cozy environment.
No two boutique hotels are alike. Discerning travelers who wish to experience the cultural diversity and hospitality of Mexico will enjoy visiting any — or all — of these gorgeous boutique hotels located on the Pacific Coast of Mexico.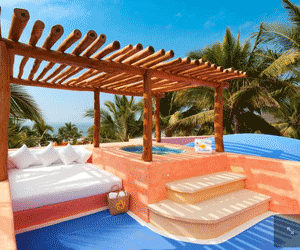 Las Alamandas
A true luxury getaway, the seven villas that comprise Las Alamandas are located in Mexico's beautiful Costalegre. This beautiful retreat is generally considered the most private in all of Mexico. Honeymooning couples will enjoy the intimacy of the space and the attention that has been paid to every last decorative detail. Small families who are looking for a relaxed, high-class hotel for a reunion will enjoy spending their days exploring the 1,500 unspoiled acres that make up the resort.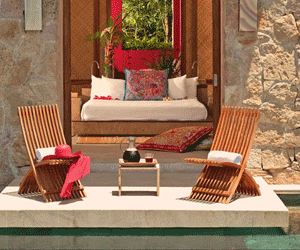 Imanta Resort
Located on 250 acres of lush jungle and breathtaking coastline on Mexico's Central Pacific Coast, Imanta Resort is perfect for an idyllic wedding or getaway. This oceanfront boutique hotel features 11 rooms, a spa, boutique and beach pavilions. Imanta's friendly staff and adventure guides are delighted to accommodate the needs of all guests. Boasting a private beach and rooftop bar, every traveler can marvel at the breathtaking vistas from Imanta Resort.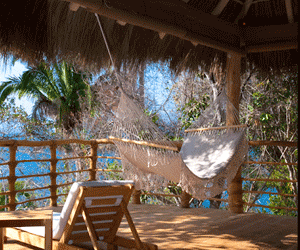 Xinalani Retreat
Designed to cater to eco-chic guests with a taste for the luxurious, Xinalani was founded to offer peace and serenity to every guest. Xinalani Resort is located on the Banderas Bay near Puerto Vallarta. This small hotel is the perfect getaway for a couple or for a small group seeking a wellness-oriented vacation. A beach club, dining room and full spa services cater to the needs of all guests. Travelers who are seeking balance and soul nourishment can use the yoga deck, which is situated in lush jungle area.
Located in Costalegre, Hotelito Desconocido is a welcoming resort snuggly located in a nature reserve. Guests are invited to soak in Mexican art, culture and history during their stay at Hotelito Desconocido. The hotel is located inside El Ermitaño, a lagoon listed by UNESCO as a bird paradise and aquifer. Guests will enjoy watching an assortment of birds and turtles on a daily basis. This eco-friendly resort is comprised of 27 rooms. Hotelito Desconocido offers guests a spa, full restaurant and variety of outdoor adventure opportunities.