Boutique hotels with impeccable service, dynamic culturally-inspired décor and spectacular grounds are appearing in some of Mexico's most thriving municipalities. These boutique hotels offer a unique and unforgettable vacation experience that caters to travelers' every need with luxury amenities. As a UNESCO World Heritage Cultural Site admired for its rich colonial architecture, the Michoacan capital of Morelia is the perfect backdrop for a luxury vacation offering the best of hospitality, history, nature and cultural immersion. Don't wait to book a spot at these top boutique hotels in Morelia.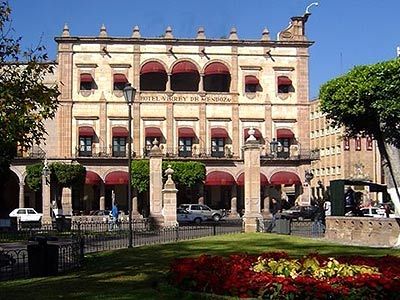 1) Virrey de Mendoza
The majestic splendor of the Virrey de Mendoza makes this 17th century mansion a luxurious setting ideal for business travelers and romantic getaways. Colonial refinement meets modern comfort in the hotel's 55 historically-inspired rooms, complete with antique furnishings and stunning balcony views of Morelia's famed Historic Center. An outdoor dining pavilion offers an enchanting look at the city's magnificent architecture and thriving nightlife while other comforts are catered to with onsite Wi-F access, an upscale restaurant and bar serving international cuisine and opulent banquet halls for hosting group events.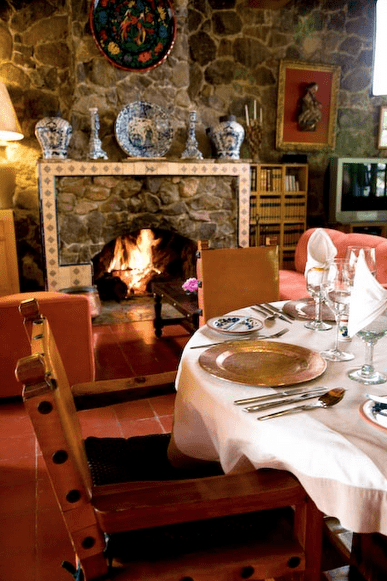 2) Rancho San Cayetano


At Rancho San Cayetano, five acres of breathtaking countryside provide a rustic paradise for travelers in need of an idyllic retreat. The stunning natural landscape of Morelia sets the tone for this relaxing country which is surrounded by towering greenery and beautiful cliff-side gardens. Quaint décor ranging from exquisite woven tapestries and bedding to stone fireplaces and wooden rocking chairs imbues the hotel's nine rooms and six cabins with undeniable comfort and charm. The sparkling waters of the Rio San Isidro lie just below and the hotel is located near one of Michoacan's most remarkable attractions, the forest sanctuary of migratory Monarch butterflies. With a restaurant, pool, spa and specialty tours available on site, guests can explore the hotel grounds or venture out into the local culture. hotel,

The authentic pink quarry stone buildings of the Villa Montana Hotel lie at the center of lush gardens and elegant sculptures. Couples, business travelers and families will all love the blissful comfort of the hotel's 36 colonial-inspired rooms, which blend rustic and refined elements like exposed beams, cobblestone walls and neoclassical art. Travelers who want to relax amidst Mexico's beautiful landscape can enjoy dining, swimming and tennis in tranquil gardens. A library, spa, restaurant and gift shop offer a complete vacation experience, but Villa Montana is also conveniently located 15 minutes away from downtown Morelia for exciting excursions.

Every stay at Los Juaninos Hotel is a new experience with 30 gorgeously designed rooms that capture unique elements of Spanish colonial architecture and decor. Converted from a 17th century palace, Los Juaninos's inviting rooms feature rich hues, European-style bathrooms and charming grandeur perfect for luxury seekers and honeymooners. Situated at the heart of Morelia's Historic Center, hotel guests are treated to impressive views of the Michoacan capital city square. The hotel restaurant La Azotea provides a stunning contrast with a chic contemporary atmosphere and rooftop dining for a perfect view of the nearby cathedral.
If you are a traveler who enjoys both luxury and comfort, but value the unique and different you will love staying in these boutique hotels. These cozy hotels are designed to offer visitors the best experience Morelia has to offer.  For more boutique hotels featured on our site, read our blogs tagged under boutique hotels.