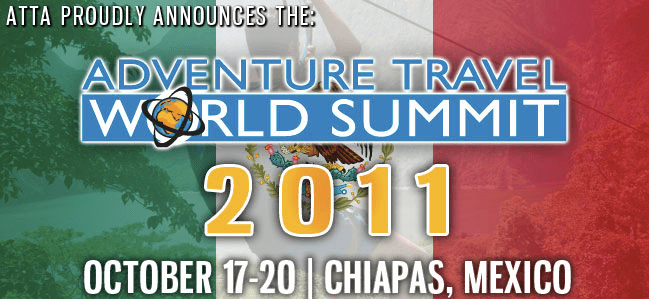 The Adventure Travel Trade Association (ATTA), the largest international network of adventure travel companies and organizations, has announced that in 2011, their annual World Summit will be held in Chiapas, Mexico!
The ATTA's decision to hold next year's Adventure Travel World Summit in Chiapas speaks volumes to the quantity and quality of adventure travel opportunities in Mexico. While often lauded for its beaches, Mexico has not been on the radar for many travelers seeking adventurous holidays. Mexico offers first class adventure activities such as hiking in the Copper Canyon, mountaineering in Puebla, snorkeling and SCUBA diving in the bio-diverse waters of the Sea of Cortez, swimming with whale sharks in the Caribbean, whale-watching in Baja, ziplining, mountain biking, rafting, surfing – the list goes on and on!
This announcement comes on the heels of another important, international conference, the 2010 Virtuoso Luxury Travel Network Symposium, which was chosen to be held in Mexico City earlier this year. Both the ATTA and Virtuoso's choices to hold their annual events in Mexico in combination with the two new World Heritage Sites awarded to Mexico by UNESCO earlier this year illustrate the significance of Mexico as a world-class adventure, luxury, and cultural travel destination.
Contact Journey Mexico to come experience the incredible nature, culture, adventure, and luxury opportunities of Mexico that have earned the country so much recent recognition!