A couple of years ago, Don Mankin, an award-winning travel writer and adventure enthusiast (among many things), joined Journey Mexico for a pulse racing trip through the Copper Canyon. To our delight, Don published an article about his trip which ran in the Spring 2012 issue of Active Over 50. The article became award-winning and we would like to congratulate our friend Don for receiving the Gold Award in the "50+ Travel and Travelers" category for print articles from the North American Travel Journalists Association.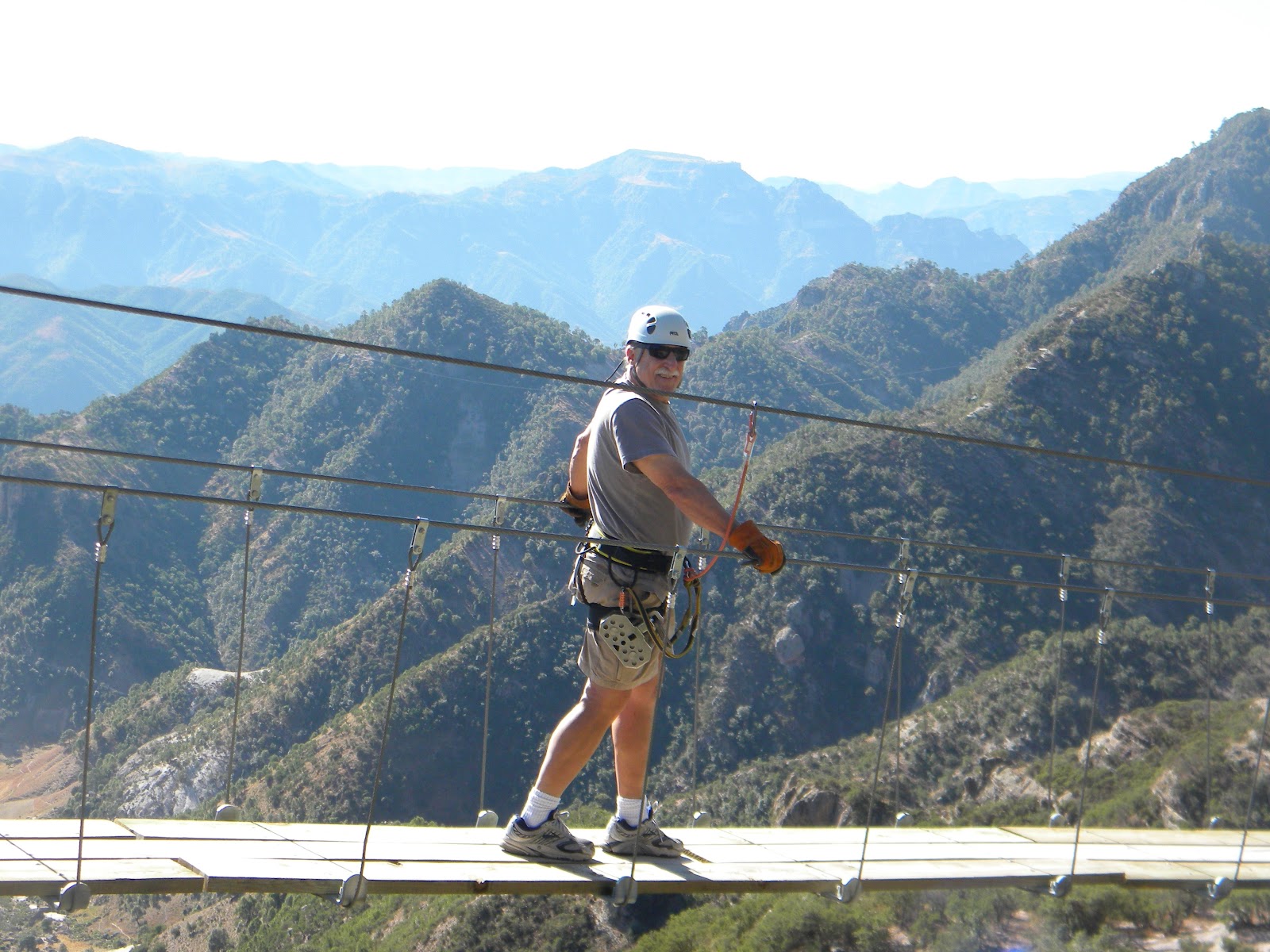 Here is an except Zipping Over Copper Canyon, Mexico by Don Mankin:
 I'm scared of heights. So what the hell was I doing zipping across a 1,500 foot deep canyon on nothing more than a cable, some pulleys and assorted safety equipment? The adrenaline rush is part of it. I'm not too old for that but it was the views more than anything. As I soared faster than I have ever traveled before without mechanical propulsion, I had plenty of time to look at the maze of canyons below.
The Copper Canyon in northern Mexico is one of the biggest canyons in the world, even bigger than the Grand Canyon – 6,000 vs. 4,500 feet deep and four times the volume. The Copper is more vast than steep, made up of seven major and over 20 minor canyons rather than vertical walls plunging down to a single river at the bottom like the Grand.

It's not only the scale and the views that make the Copper Canyon so attractive. It is also the home to the Tarahumara Indians, whose isolation in the rugged Canyon has produced many world famous long distance runners and a culture that is still relatively untouched by the modern world.
To read the entire article, you can download  it from Active of 50 here.