Between the road from Mexico City to San Miguel Allende is the  energetic colonial town of Querétaro. It is the perfect place to stop for lunch along the way and that is exactly what we did on Day 2 of our #MexicoJourney!
Querétaro (which is the capital of the state of the same name) was settled over 450 years ago during the 17th and 18th century and what came of it was a fusion of indigenous ideas and Spanish colonial influences. With its numerous grand constructions and perfected plazas, Querétaro's Centro Histórico (Historic Center) is an open museum where the vivid streets serve as art galleries and the Baroque buildings as exhibitions, all guarding a piece of rich history related to Mexico's independence from the Spanish..
Upon arriving to Querétaro, we stopped for a fantastic lunch at one of the city's most impressive boutique hotels, Casa de la Marquesa, before continuing on for a small  one hour tour. Winding up and down the streets full of parks, plazas, courtyards, mansions, and former monasteries one can't help but notice how immaculately clean and well labeled the city is.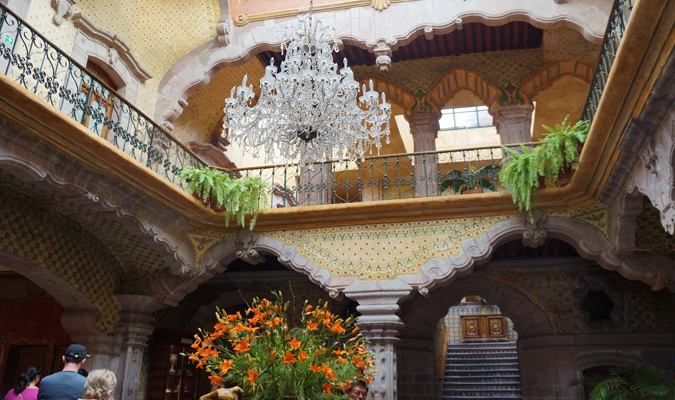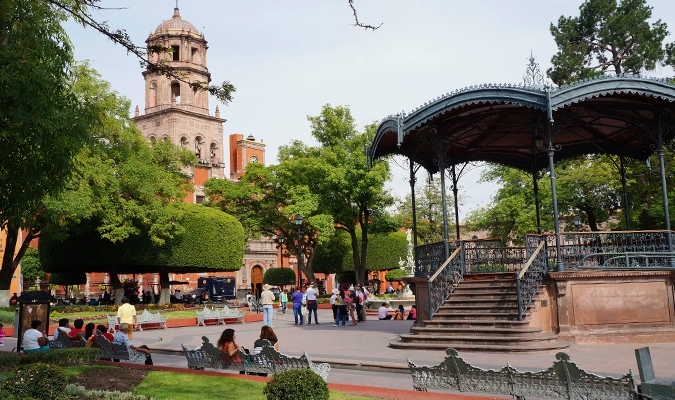 After a few explanations by our private, English-speaking guide who we jokingly called "The Encyclopedia" due to his broad, in-depth knowledge of the city, we headed back on our #MexicoJourney toward San Miguel de Allende. While one could easily spend two or three days getting to know Querétaro', it was great to see a quick glimpse of another side of Mexico. For the opportunity to plan a trip similar to the one we are on, check out our Mexico UNESCO World Heritage Cities Itinerary.
To read more stories while on the #MexicoJourney road, click here.