by  Lydia Carey
Why go anywhere when you're right where you want to be? Mexico City's Roma neighborhood, where hipsters, grannies and fresas all mix and mingle among impressive architecture and incredible restaurants, is not only the place to be these days, but where you'll want to be if you just have just a little time to take in a part of the city. Here's a few things you might want to do during your 72 Hours in the Roma.
 Friday:
12pm
If you arrive at your hotel exhausted, but are anxious about only having a weekend, I have one piece of advice: slow down. Even though you've landed in the country's pulsing metropolitan core, people still eat lunch here for at least 2 hours and sneak away for a siesta or a mid-afternoon ice cream trip if they can. So go ahead and take that nap or drink that beer on the hotel patio … the city will wait as you ease in.
3:30pm
As you drift out of sleep to the sounds of school kids in the street, it's  probably just the right time and light to take a stroll through the Rio de Janeiro park. Get yourself an ice cream or a cup of fruit doused in chile and lime and admire the architecture – some of the city's most interesting art deco and art nouveau buildings are on each corner of this square.
5:30pm
Head south from the park to start your night off with people watching in one of Roma's outdoor cafes; Lucille's on Orizaba Street, Nonsolo on Álvaro Obregón or La Nacional on the corner of Querétaro and Orizaba.
9:00pm
Take it easy on your first night in town and don't head straight for the hot sauce and tacos. If you want to go high-end, one of the Roma's newest hotspots, Máximo Bistro, on the corner of Zacatecas and Tonalá. A little more relaxed is Jamón J Jamón, an incredible Spanish restaurant at Álvaro Obregón 128 and even more relaxed is the Argentine Pizza Franca on Mérida 109. Make sure you linger over your last glass of wine or final dessert; you're in the one of the greatest cities in the world… take the time to enjoy it.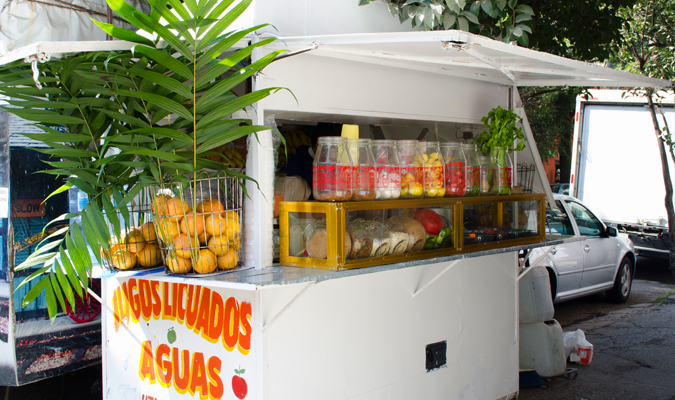 Saturday:
11am
Saturdays in the Roma are for eating, shopping and the MODO – Roma's very own mini-museum. The restaurant Breakfast on Durango Street is a mix of Mexican and American delicacies with outdoor tables on a quiet residential street. Delirio is nice for a more European feel and Sobrinos lets you enjoy the hustle and bustle of Mexican family brunch.
3:00pm
The MODO, on the corner of Colima and Córdoba, is a great little museum with rotating exhibits, often featuring the neighborhood and its history. You'll find the best selection of boutique shops and galleries in Roma Norte and Álvaro Obregón has lots of little places to stop and browse, including a handful of dusty bookstores that smell liked you've slipped between the pages of an ancient tome. The toymakers at Taller Tlamaxcalli make beautiful wooden Ferris wheels and fighting boxers and Chinata is filled with all things olive oil. These last two are both on Chihuahua Street, a block south of Álvaro Obregón.
8:00pm
By the time the sun starts to weaken, your thirst will need quenching. It's time for a Mexican craft beer at El Depósito on Álvaro Obregón or a mezcal at La Botica. If you want a sit-down dinner two nights in a row, the newly refurbished Antolia just opened up across from Máximo on Zacatecas Street, they have a revolving menu and a great selection of Mexican wines from Baja California. If you are up for a flavor explosion at a fraction of the price (and no alcohol in sight), check out Los Parados, the taco stand tradition (on the corner of Monterrey and Baja California Streets) where you literally stand around eating and watching the grease fly over their open-flame grill.
11:00pm
Dance off the tacos at Rincón de Cuba (Insurgentes Sur 300) or Mama Rumba (Querétaro 230) or head to Capone's on Álvaro Obregón for some after-taco Spanish wine or cocktails.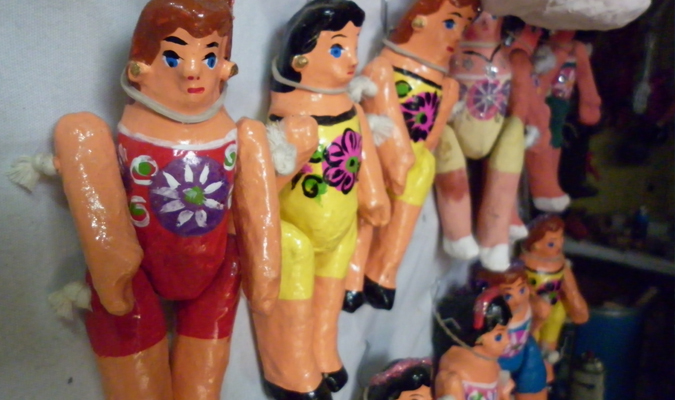 Sunday
12pm
Traditionally Sunday mornings are for barbacoa and pulque – the nectar of the gods. Both are hangover cures and Mexican comfort food. The Hidalguense on Campeche Street sells "cured" pulques – a fermented alcoholic drink made from the agua miel of agave cacti. Cured simply means flavored with fruit juices – raspberry, prickly pear or guava.
 1:30pm
Whether you love traditional Mexican markets or have never been to one, the Medellín, a block down on Campeche Street, is lively but not overwhelming, especially on Sundays. Stop by Las Delicias for an after-brunch juice, peruse the rows of spicy salsas or take pictures of  giant pieces of chicharrón for sale in the meat section.
3:00pm
Usually by three pm Cine Tonalá (Tonalá 261) has an art film showing or if you want you can just sit in their outdoor/indoor patio, sip a beer and take in the hipster scene. Next door is a quirky antique bookstore that also sells Mexican opera vinyls, old postcards and other odd knick knacks. Afterwards head to the Luis Cabrera Park to watch the kids ride their bikes and the dogs play in the fountain.
8:00pm
Sunday dinner is a casual affair after all that brunching, plan for a snack at Traspatio, a backyard bar in Roma Norte, or something light at Cabrera 7 right in front of the Luis Cabrera Park, where you can watch the neighbors out for their Sunday walk.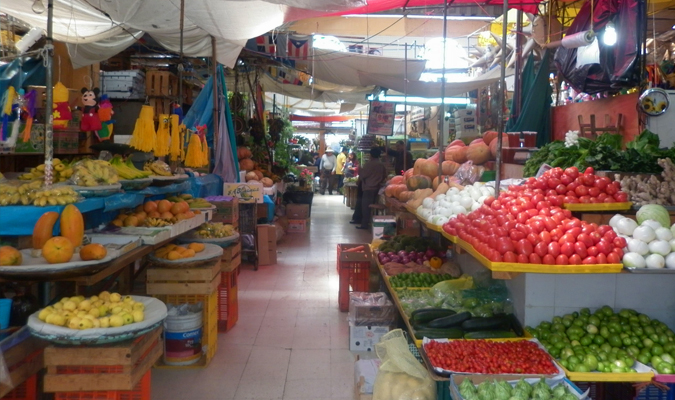 Monday
9am
Monday morning it's back to the airport but before you go, grab a chocolate croissant and coffee at the Fournier Rousseau Bakery (Córdoda 108) and take one last stroll down Álvaro Obregón, watching as people head off to work through the Roma's colorful streets.
Bio: Lydia Carey is a freelance writer madly in love with Mexico City. You can check out more of her work at her blog www.mexicocitystreets.com or follow her on twitter @MexCityStreets.
Banner photo by ProtoplasmaKid