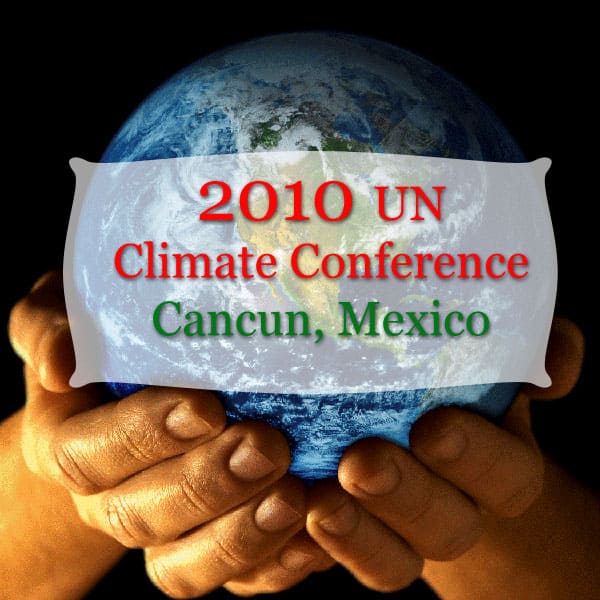 As global concerns about climate change grow, the UN is pushing for world leaders to come to an agreement to work together on cutting carbon emissions across the board. The 2010 UN Climate Summit will be held in Cancun, Mexico and is hoped to produce positive traction in the fight to curb climate change.
Last year's conference in Copenhagen left many disappointed as the event failed to produce a binding agreement for change. Participants have agreed to intensify discussions in Cancun and to do everything possible to agree on a plan for change and as to how it will be implemented. Recent flooding in Pakistan, drought and fires in Russia, and mudslides and floods in China have many optimistic that Cancun will produce a legally binding treaty of nations committed to taking immediate action.
Devising a system for industrialized nations to assist developing countries in reducing greenhouse gasses is going to be a key component of the conference in Cancun. We at Journey Mexico hope that Mexico, a country in the midst of renewing its own identity, will be the birthplace for a global movement to stop climate change.