OVERVIEW
ITINERARY DETAIL
DATES AND PRICES
This 13-day Yucatan Ecotour adventure is the perfect way to explore the natural beauty of the peninsula. Begin with an in-depth exploration of the Sian Ka'an Biosphere Reserve, a sprawling natural habitat home to apex predators and tropical wildlife. Discover the winding nature trials on bike and kayak looking out for the many incredible animal residents.
You'll also visit the Yucatan's wonderful archeological sites, including Chichen Itza, one of the New Seven Wonders of the World. Visits to Merida and San Cristobal de las Casas bring the chance to enjoy man-made wonders and beautiful colonial architecture.
Of course, if there are any alterations you'd like to make to the itinerary, just let a Journey Mexico Travel Planner know and we can make them for you.
PHOTO GALLERY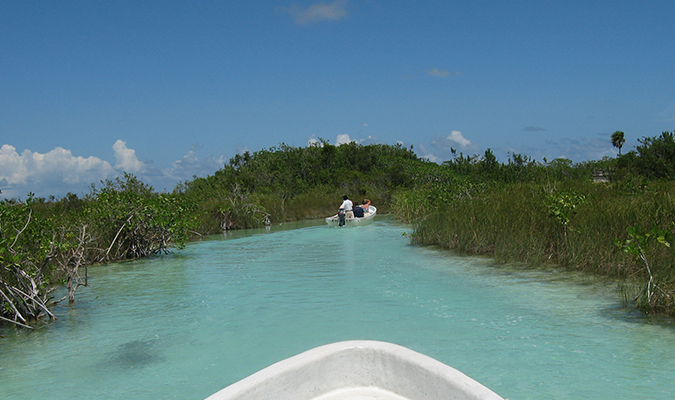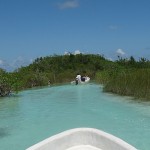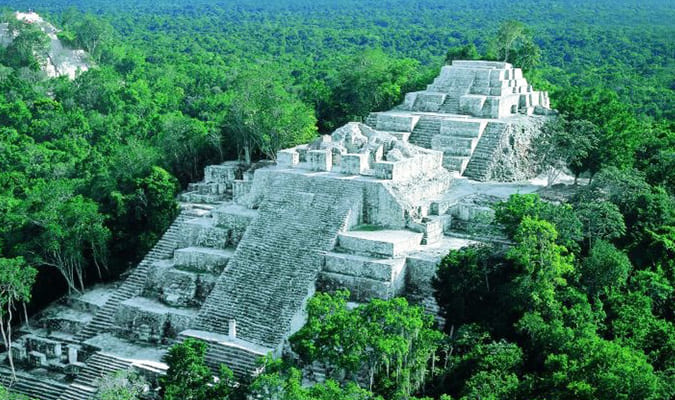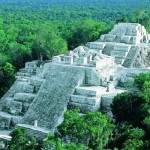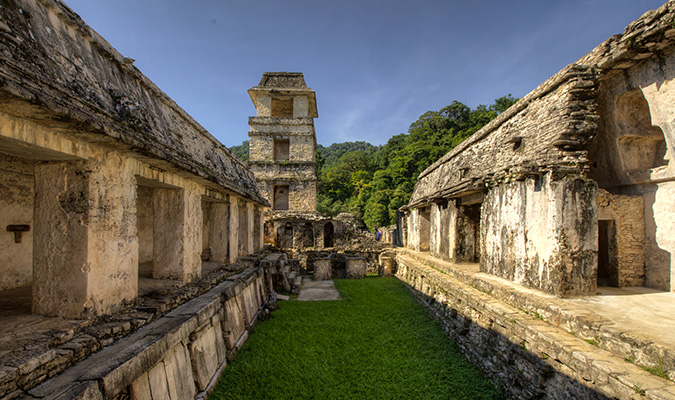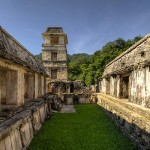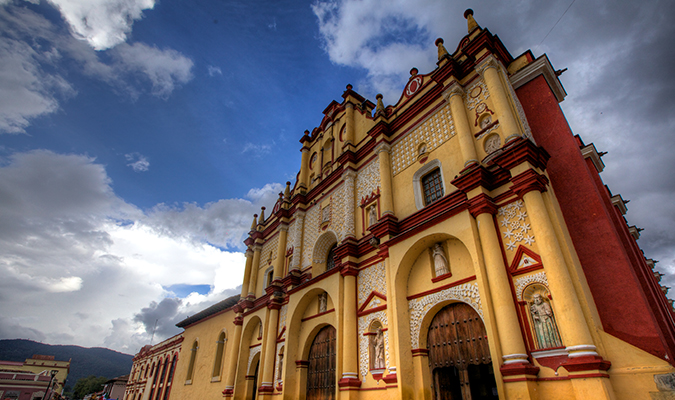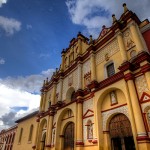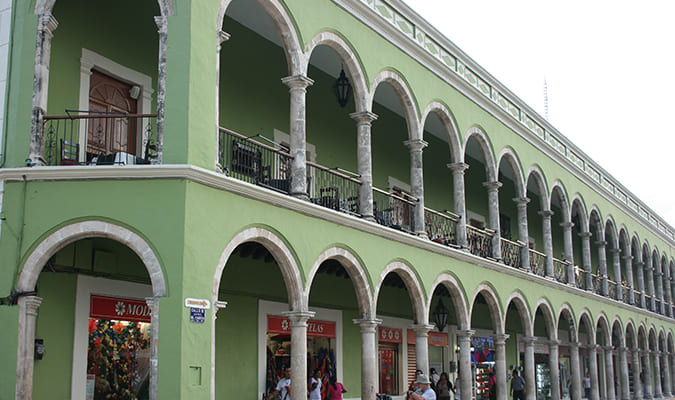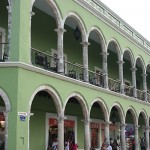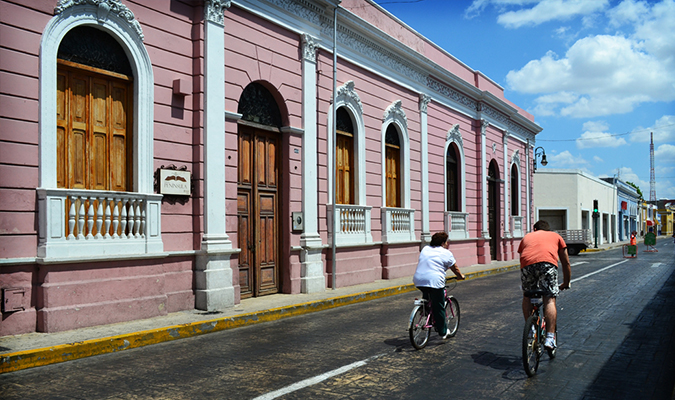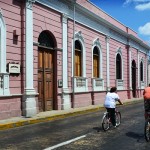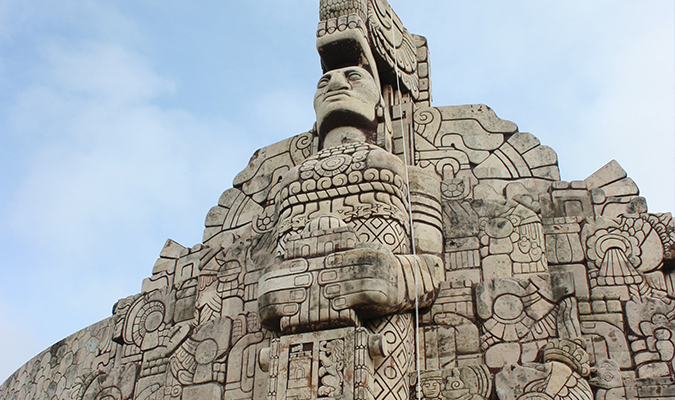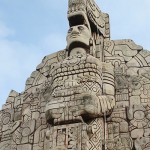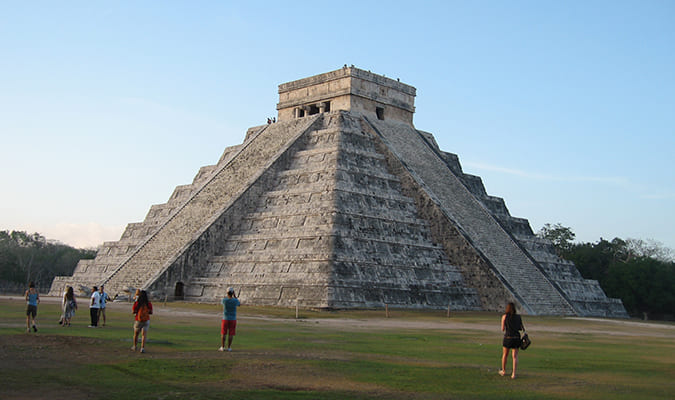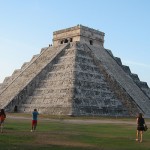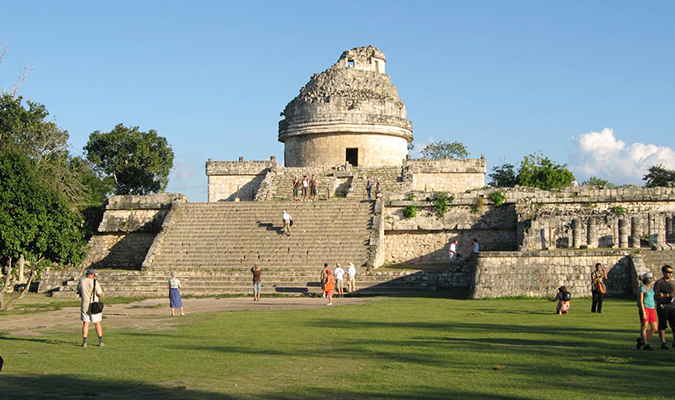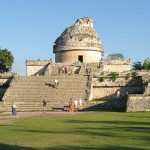 HIGHLIGHTS
Ancient Maya ruins – Enjoy privately guided tours of the Yucatan's most interesting archeological sites, including Chichen Itza, Uxmal, and Calakmul.
Merida – Visit this lively and colorful destination named the World's Best Small City 2019 by Conde Nast Traveler.
San Cristobal de las Casas – Wander the cobblestone streets, quaint cafes, and lively market of San Cristobal.
Sian Ka'an Biosphere Reserve – Explore this pristine natural reserve, a stunning UNESCO World Heritage Site.
Day 1: Arrive in Cancun
Arrive in Cancun, one of the most famous and celebrated destinations in the Yucatan Peninsula! Upon arrival, a bilingual Journey Mexico guide will meet you at the airport and privately transfer you to your hotel in Puerto Morelos.
Days 2 to 4: Dive into the Sian Ka'an Biosphere Reserve
From days two to four, journey into the Sian Ka'an Biosphere Reserve, one of the largest and most important protected habitats in Mexico. Its incredibly diverse landscape of mangroves, waterways, jungle foliage, and sea, plays host to an outstanding range of wildlife including big cats, crocodiles, and monkeys.
Discover its many wonders over the next few days, exploring by bike and kayak with a bilingual guide leading the way and providing expert insight.
Day 5: Transfer to Calakmul
Enjoy a private transfer to Calakmul, an ancient Maya city buried deep within the jungles of Campeche. Stop en-route to snorkel the beautiful Blue Cenote and, if you'd like, visit an archeological site with more than 25,000 ancient cave murals.
After reaching Calakmul, enjoy the rest of the evening at leisure in your beautiful hotel.
Day 6: Take a wildlife and Calakmul tour
Today, fully discover the incredible site of Calakmul with a private guide providing deep insight into the ancient Maya people who lived there. Visit the site's most spectacular ruins and enjoy a wildlife tour, spotting parrots, toucans, and spider monkeys.
Day 7: Explore Palenque
Head to one of the most spectacular archeological sites in the Yucatan, Palenque, an ancient Maya city nestled in the Lacandon Jungle. As you explore this World Heritage Site, visiting its most spectacular ruins, listen out for the local howler monkeys that call the area home.
Day 8: Head to San Cristobal de las Casas
A private transfer will take you to the Museo Mesoamericano del Jade in San Cristobal de las Casas. Learn how the gemstone jade was utilized by Mexico's ancient cultures, including the Maya and Olmec people. After, head to the Tomb of Pakal, the resting place of a great Maya ruler, located in the Palenque Archeological Zone.
Spend the night in a beautiful hotel with a Colonial-style courtyard, the perfect place to relax after a week on this Yucatan Ecotour.
Day 9: Discover the city of Campeche
Today, head to Campeche, a colonial city in the state of the same name. En-route stop at the waterfall, Misol Ha, for a refreshing break and chance to take some beautiful photos.
Arriving in Campeche, explore its beautiful cobblestone streets, admiring the wonderfully well-preserved colonial architecture. Settle into your hotel before enjoying the rest of the evening at leisure.
Day 10: Explore Merida
Today, visit one of the most fascinating Mesoamerican sites in the Yucatan Peninsula, Uxmal, with an expert guide. Head to the Pyramid of the Magician, a towering structure with a fascinating myth attached to it.
After, transfer to Merida, voted the World's Best Small City 2019 by Conde Nast Traveler. Spend an evening of festivities in Merida's central plaza.
Day 11: Private tour of Chichen Itza
Visit the world-renowned ruins of Chichen Itza, one of the New Seven Wonders of the World and Mexico's most celebrated ruins. With your private guide, visit the ball courts and the famous stepped pyramid, El Castillo. You may also visit the local cenote, a vital water source for the ancient Maya population.
Day 12: Relax in Puerto Morelos
The final full day of this Yucatan Ecotour Adventure brings a chance to relax. Spend your time in Puerto Morelos, unwinding on the white-sand beaches, dipping in the sea when you'd like to cool off.
Day 13: Departure day
End the vacation in style with a private transfer to Cancun airport for your onward flight home. If you'd like to extend or alter this itinerary in any way, speak to a Journey Mexico Travel Planner who will happily make the alterations for you.
Dates
Our trips are fully customized, allowing us to build your itinerary for any time of the year.
Prices
Our custom-tailored journeys start from $1,000 USD per day for two travelers. Contact us today to discuss your travel desires and design a personalized proposal with exact pricing.
Please note, our pricing guideline is a starting from price and is not necessarily applicable to the suggested hotels contained within the suggested itineraries on this web site. Itineraries are customized prior to final pricing.