OVERVIEW
ITINERARY DETAIL
DATES AND PRICES
Connect to the spirit of Baja California Sur on this 6-day inspirational itinerary with a stay at beautiful Rancho Pescadero. The resort´s stunning location between the Pacific Ocean and desert-scape is quintessentially Baja. Take part in complementary cultural, culinary, and nature activities on property and let Journey Mexico show you the best of the area.  
 During the trip, stretch out your body, breathe deep, and calm the mind with guided morning yoga and sunrise meditation sessions, a fulfilling way to start the day. You´ll venture to the laid-back, artistic town of Todos Santos and visit beloved Cerritos surf beach, before sipping on margaritas and mezcalitas at a workshop back at the hotel. Baja has some amazing hikes to discover – follow your guide along scenic cliffs and through deserts canyon to hidden waterfalls. Get ready to slip into the water with the chance to swim with whale sharks and finish with some time to relax on the iconic Balandra beach.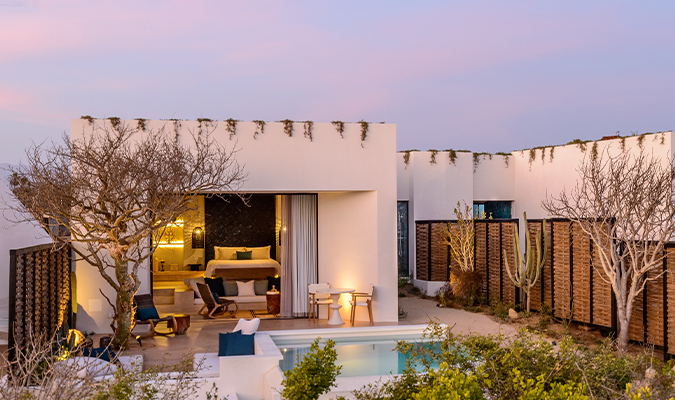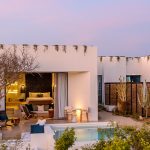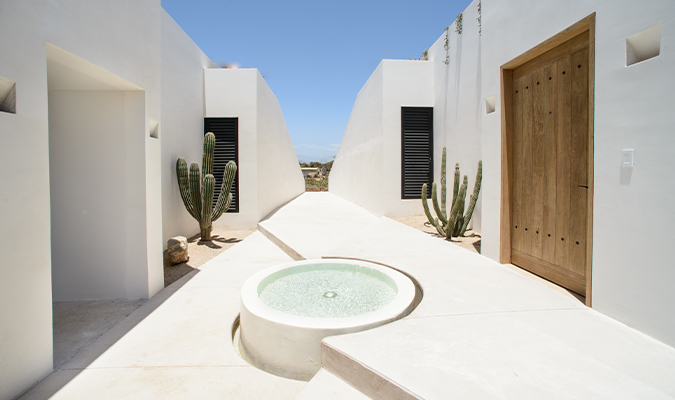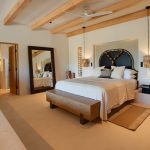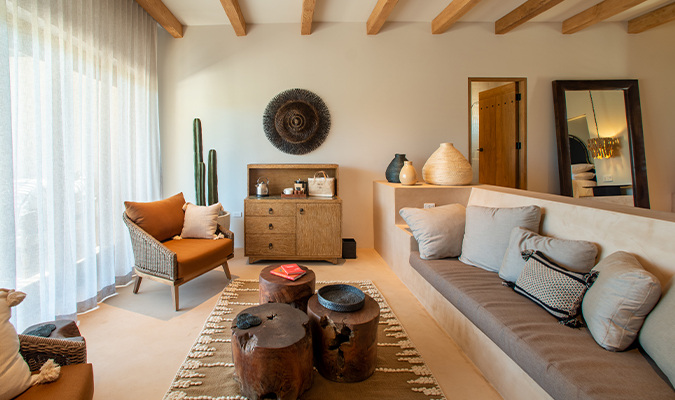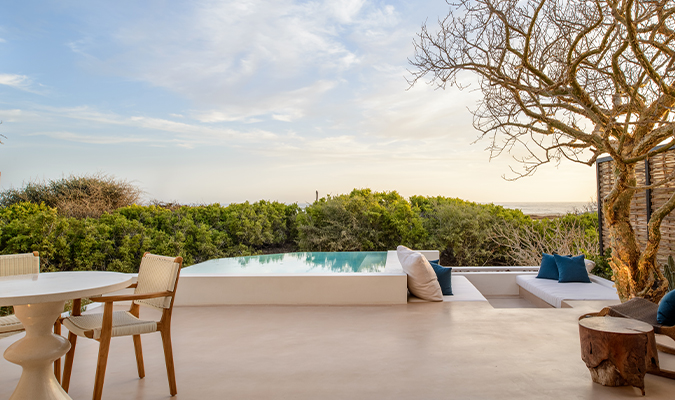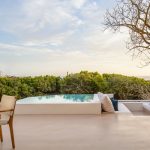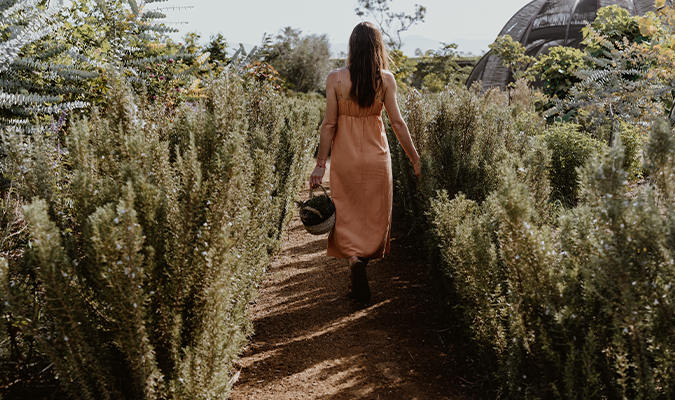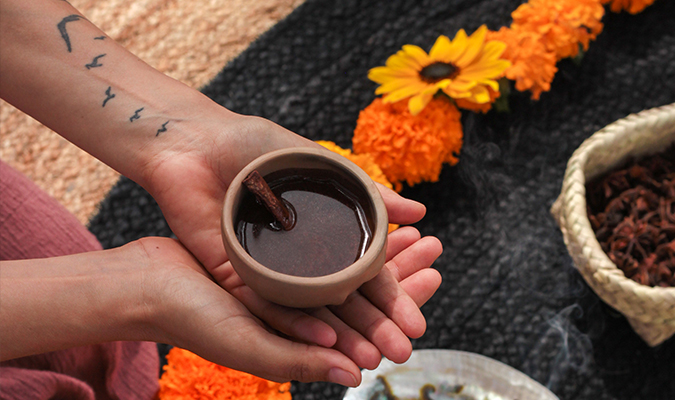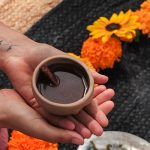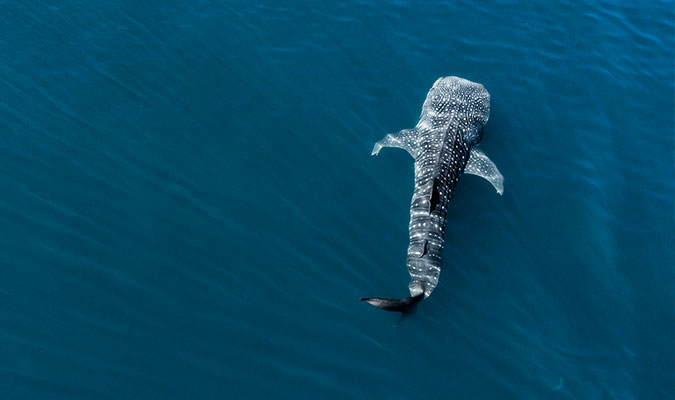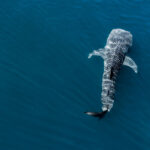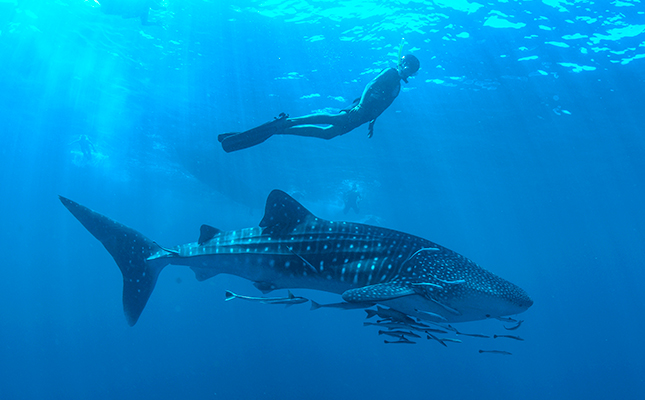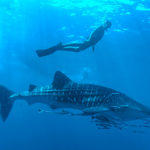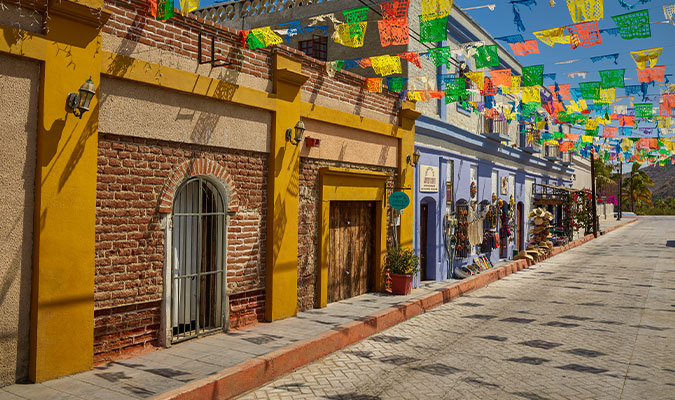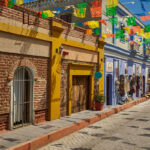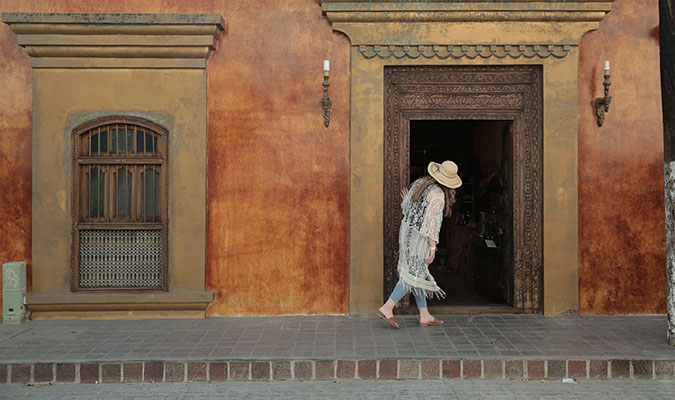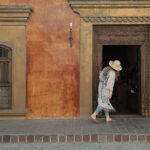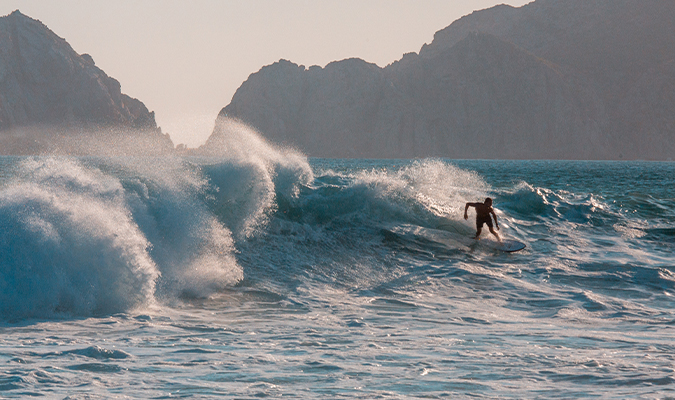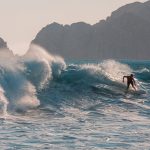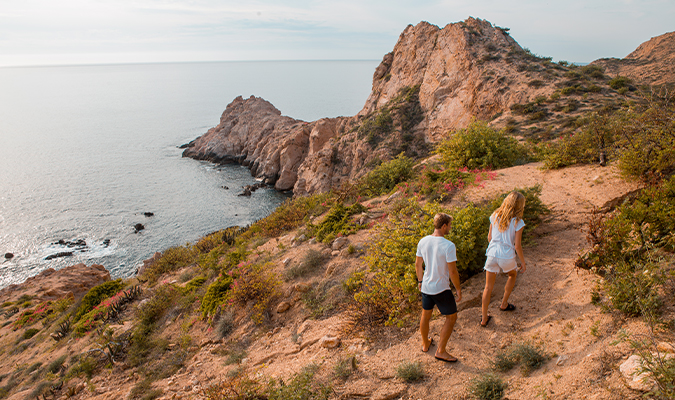 HIGHLIGHTS
Rancho Pescadero – Stay at Baja's newest resort to enjoy world-class culinary experiences and exemplary guest-centric hospitality.
Snorkel with Whale Sharks  – Swim and snorkel with whale sharks up close as they glide through the water (seasonal).
Balandra Bay Beach – Visit Balandra Bay, widely accepted and accredited as Mexico's most beautiful beach.
Todos Santos – Explore the pretty Pueblo Mágico of Todos Santos and a visit to Los Cerritos Beach with optional surfing lessons.
Cliff Walk at Punta Lobos – Enjoy a walk through Baja's landscapes, passing an eclectic combination of desert and sea and ending with a picnic lunch.
Desert Triple Waterfall – Discover the desert canyon  oasis with impressive vistas all around.
Day 1: Los Cabos Airport Private Transfer to Hotel Rancho Pescadero
Your private driver will meet you in the arrival's hall of Los Cabos International Airport and you will be driven to your hotel.
Suggested Evening Experience on Property
Private Candlelit Dinner
Imagine dining by candlelight under a blanket of stars, the cool desert air washing over you, and the sound of the ocean as your soundtrack. Just choose any location on the 30-acre grounds, from a discovered nook in the botanical gardens to a favorite spot on the beach. (Available upon request, additional cost will apply).
Overnight: Rancho Pescadero
Day 2: Morning Yoga  and Half Day to Los Cerritos Beach with Optional Surfing Lessons and Town of Todos Santos Excursion
A stay at Rancho comes with a wide range of complimentary "discovery" activities that encourage travelers to experience Baja authentically at their own pace. Ceviche-making, sunrise meditations, yoga, sustainability tours, build-your-own bouquet workshops and aromatherapy at the apothecary are among the experiences offered at no additional charge to guests.
Our suggestion to begin this morning is Rancho Yoga Experience – Yoga pros adopt the mind of newbie! Breathe, stretch, align, and breathe some more. After your wellness experience on property, you enjoy the beach a Los Cerritos with optional Surfing Lessons and explore the pretty Pueblo Mágico of Todos Santos in a half-day excursion.
To begin, your guide will pick you up from your hotel and together, you´ll drive to Los Cerritos. Soak up the sunshine, take a body board to jump into gentle rolling waves, or relax with some shade under the beach umbrella, before enjoying a picnic lunch. Next, it´s time to head to the center of Todos Santos, a historic town with rich art and culinary scene. Wander the picturesque streets as you learn about some of the town´s history and architecture from your guide. Upon conclusion, you´ll be driven back to your hotel.
Suggested Evening Experience on Property
Cacao Ceremony Experience
To sum up your day today you can enjoy this unique experience where you can be delighted with strong, organic cacao from Tabasco and offer a traditional ritual that when combined with guided breath work, yields a one-of-a-kind experience. Chocolate and breathing with new friends. Positively life-changing.  (Available upon request, additional cost will apply).
Overnight: Rancho Pescadero
Day 3: Private Whale Shark Snorkeling, Balandra Beach and Mezcalita Class
Snorkeling with Whale Sharks: Access to the whale shark observation and snorkeling zone is strictly regulated by the local authorities, allowing a maximum of 14 boats at any given time. In some instances, your boat might not be granted access due to overcapacity in the observation and snorkeling zone. In those rare instances you will be provided with alternative options to ensure a pleasant marine adventure in La Paz. Please reserve as far in advance as possible.
Take the awe-inspiring opportunity to snorkel alongside graceful whale sharks before relaxing at Balandra Beach.
Known as the ¨gentle giants¨ of the ocean, these amazing creatures return annually to the coast just off La Paz. Enjoy a short boat ride to the observation zone where the whale sharks come to feed. Along the way, your private naturalist guide will brief you on whale shark ecology as well as regulations for snorkeling with the largest fish in the world! Get ready for an adventure and grab your snorkel gear to slip in the water with your guide. Take in the breathtaking sight of the whale sharks up close as they glide through the water.
You´ll make a stop at San Rafaelito, a small outcrop of rock teeming with marine life including juvenile sea lions. Here, you can jump into the water to snorkel with the pups*, accompanied by your naturalist guide, before continuing to Balandra Bay.
Arriving to the beach, enjoy a tasty picnic lunch in stunning surroundings, relax in the sand, explore the nature trails, and snorkel in the crystal water before returning to La Paz by boat, once your whale shark experience is complete you will be driven back to your hotel, later this evening you will have the opportunity to experience a brief but unique culinary experience at Rancho Pescadero.
*During the sea lion mating period, from June 1st through August 31st, sea lion observation takes place from onboard our boats. After observing the sea lions from the boat, you will travel to a snorkeling site away from the rookery to snorkel with tropical fish.

Suggested Evening Experience on Property 
Margarita/Mezcalita Class
Perfect your Margarita and Mezcalita-making skills while learning a little about their history. The bar team will share how to add distinctive flavors and techniques to create your own masterpiece. Then you can share your concoctions with the class.
Overnight: Rancho Pescadero
Day 4: Sunrise Meditation and Cliff Walk Private Experience
To start your day today you can join the roof-top Yoga Shala to greet the sun and share the gratitude. You will pat yourself on the back for giving yourself such a grand start.
The Day Continues with your Cliff Walk half-day experience to Punta Lobos, after breakfast you will be met at your hotel for your private morning cliff walk. Punta Lobos is where the fishermen of Todos Santos launch their boats each morning and bring in their daily catch in the afternoon. Your guide will lead you along the cliff walk, passing an eclectic combination of desert and seascapes. Heading to an active sea lion colony you will have a chance to see the creatures in their natural habitat, and you will also pass the ruins of an old Baja California shipping port called Los Algodones.
As you walk your guide will offer an in-depth commentary on the history of the area and the large variety of flora and fauna found there. Two to three hours into the walk you will arrive at a quiet beach, where you will enjoy a picnic lunch. Here there will also be time to explore the marsh area that is abundant in birdlife, or to swim, sunbathe and take in the view. Upon completion of your walk, you will be driven back to your hotel and have the rest of the evening at leisure.
Suggested Evening Experience on Property
Mexican Wine Tasting
Few are aware that viniculture has been practiced in Baja longer than anywhere else in the Americas – dating back to the 16th century – and that today it continues to be a robust wine producing region. In this fun and engaging experience, Rancho's in-house sommelier will guide you through a curation of Baja's most highly rated varietals.
Overnight: Rancho Pescadero
Day 5: Desert Triple Waterfall Adventure and Afternoon at Leisure
Your personal bilingual guide will meet you at your hotel at 10am to start your desert canyon and waterfall adventure. You will begin by taking a walk through the desert canyon with its impressive vistas all around. Your guide will lead you on the walk explaining all about the history of the area and pointing out interesting plants and wildlife. As you hike you will come across lush foliage before reaching each of the three waterfalls that give the unusual effect of the gushing water being consumed by the thirsty sands. Upon completion of your walk, you will be driven back to your hotel, later today you can enjoy a complimentary tour around property. * While most of the walk is easy and flat, there is some up and downhill rock scrambling and a ladder climb involved.
Farewell Dinner Suggested at: Kahal
Kahal has an oceanic aesthetic, with a commanding location on the Pacific shore and a captivating abstract pool, where guests can float in double loungers by day and capture fireside moments by night. With decor designed to resemble the inside of a seashell, Kahal boasts an elegant simplicity and a show-stopping raw bar display gleaming with fresh-caught seafood.
Overnight: Rancho Pescadero
Day 6: Private Transfer to Los Cabos Airport
This morning after breakfast and hotel check out, you will meet your driver in the hotel lobby for a private transfer to Los Cabos (or Laz Paz airport) for your departure flight home.
Dates
This trip can be customized for a private journey surrounding the dates of November 1st and 2nd. Programs and events subject to change according to festival calendar.
Prices
This custom-tailored journey starts from $1,800 USD per person. Contact us today to discuss your travel desires and design a personalized proposal with exact pricing.
Please note, our pricing guideline is a starting from price and is not necessarily applicable to the suggested hotels contained within the suggested itineraries on this website. Itineraries are customized prior to final pricing.