OVERVIEW
ITINERARY DETAIL
DATES AND PRICES
Get energized on this weekend adventure in Mexico´s pulsing capital! Recharge at the Ritz-Carlton´s elegant suites and admire views over the urban skyline, while Journey Mexico takes you out to uncover the thrills of the city. Touch base with some of Mexico´s celebrated and lesser-known flavor profiles; delve into the street food scene to sample succulent tacos, compare smoky, herbal notes at the city´s first Mezcal bar, and taste locally made cheeses paired with Mexican wines.
Mexico City is a melting pot of cultures, a fact that makes its multifaceted identity so captivating. Trace the region´s roots back to ancient times with a visit to Teotihuacán, where you´ll fly over the Sun and Moon Pyramids in a private hot-air balloon before exploring the site on foot. Explore the pretty neighborhood of Coyoacán and step into the world of Frida Kahlo with a stop at Casa Azul. The painter´s bright blue home is preserved as it was in Frida´s time, featuring some of her artwork and an intimate collection of her iconic clothing.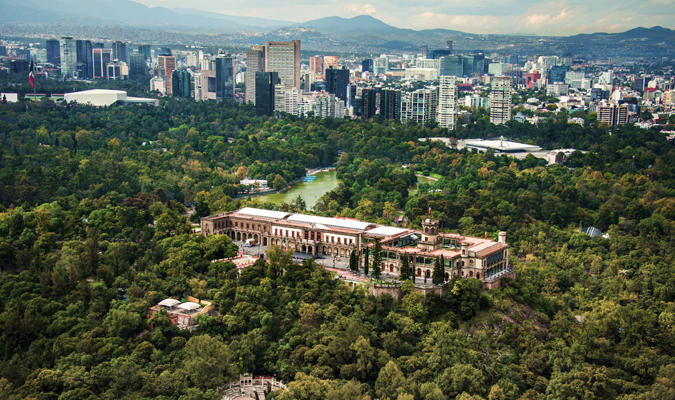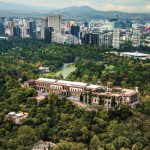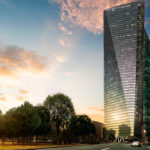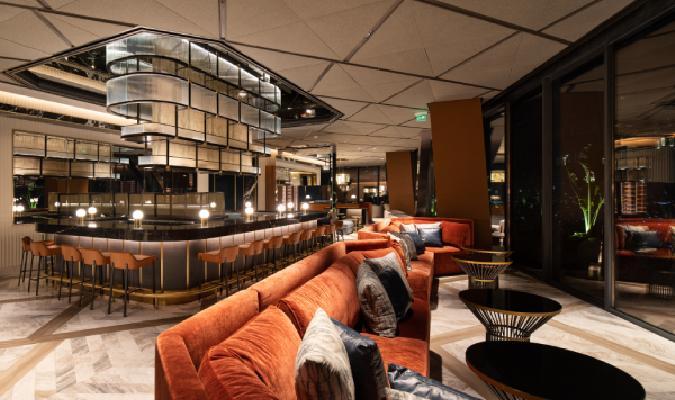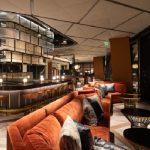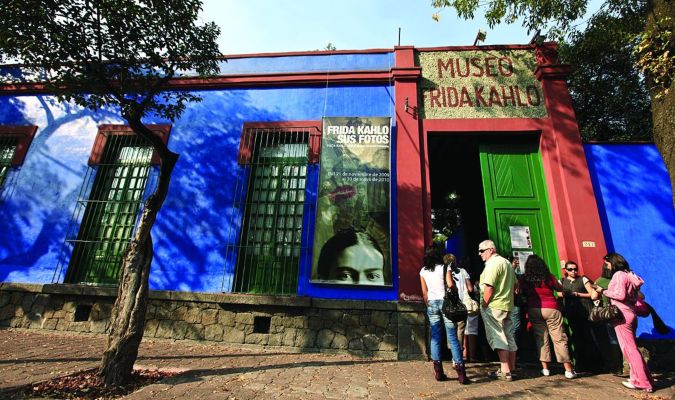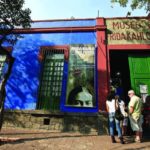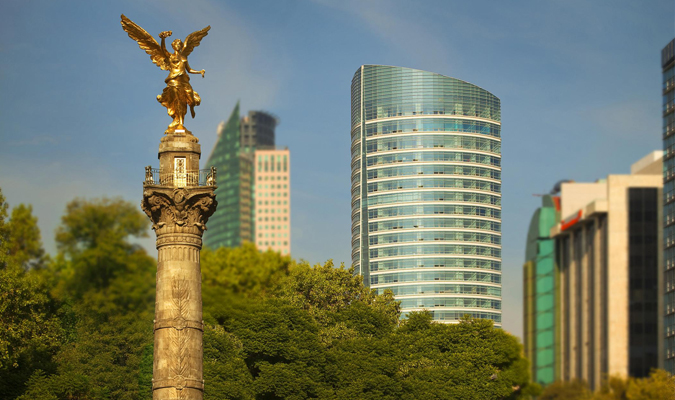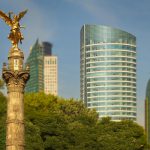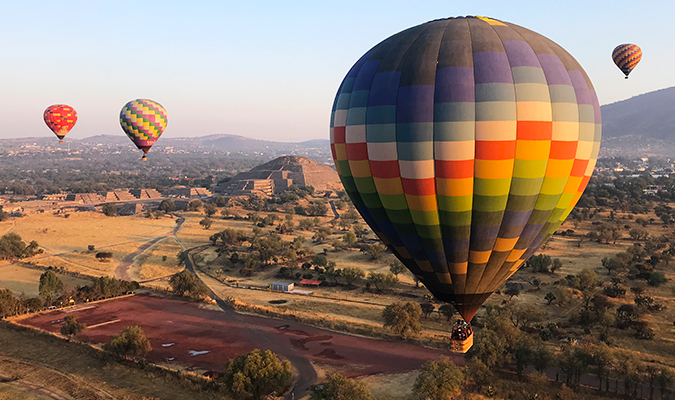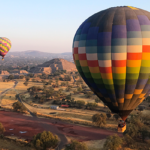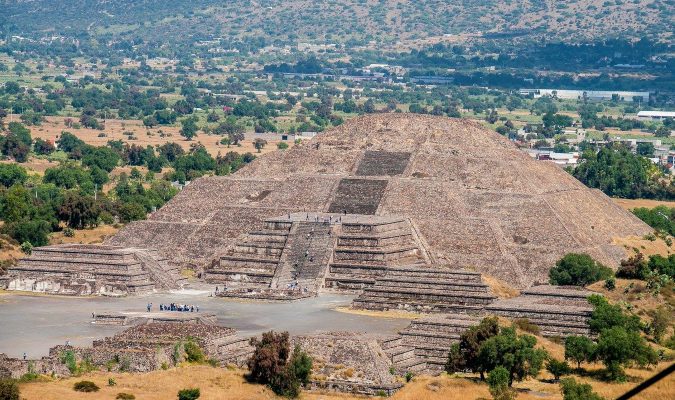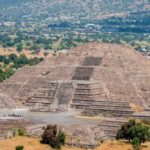 HIGHLIGHTS
3N Ritz-Carlton Mexico City – Your home for 3 nights,  enjoy  your hotel that sits high above Paseo de la Reforma, the grand avenue sweeping across the heart of Mexico City.
Culinary Experiences – Savor a street food tour of tacos, beer and mezcal and later in the week cheese and wine pairing in Coyoacan.
Teotihuacan – Admire the Sun and Moon pyramids from above on a private hot-air balloon flight, before exploring the site on foot.
Coyoacán – Tour this enchanting neighborhoods, visiting Frida Kahlo's  Casa Azul.
Day 1: Arrive to Mexico City – Evening of Tacos, Beer and Mezcal
Our airport supervisor will greet you at the Mexico City International Airport and accompany you to your awaiting car. After checking in to your hotel at the Ritz-Carlton CDMX, start your journey with a unique culinary experience this evening where you will dive into a trio of Mexico´s beloved gastronomic delights on an evening filled with tacos, beer, and mezcal.
Meet your guide who´ll drive you between the iconic neighborhoods of San Rafael, Anzures, La Roma, and La Condesa to visit traditional taquerías. These tasty taco stands are a hallmark of Mexican culinary culture and emblematic of the street food scene.
Try different taco styles from the world-famous ´al pastor´ to regional delicacies, washed down with a refreshing beer or two. On your last stop, savor the smoky, sweet, and herbal flavors of mezcales accompanied by a mezcalillero (mezcal master). Learn about the cultural and gastronomic heritage of this magical pre-Hispanic spirit while soaking up the atmosphere of Mexico City's first mezcal bar. After an evening full of flavor, you´ll be driven back to your hotel.
Accommodation: Ritz-Carlton Mexico City
Day 2: Early-Riser Hot Air Ballooning with Teotihuacan Archaeological Site
This rare experience is well worth the early morning required. See the sunrise over the Valley of Teotihuacán as you pass over the pyramids of the Sun and the Moon in your own private hot-air balloon.
After about a forty minute flight, a landing-toast with sparkling wine, and a light breakfast, you will continue with your exploration of Teotihuacan by land. Teotihuacán is considered one of the most important Mesoamerican sites in the Americas and contains both a ceremonial center and residential areas. Your expert guide will lead you on an exploration of the area, that echoes with the sound of Mesoamerican flutes played all around.
Optional Suggested Evening Experience on Property: Dinner at Samos Restaurant
Elevate your dining experience at Samos, an upscale restaurant located on the 38th floor of The Ritz-Carlton offering stunning city Views. Delight in locally inspired Mediterranean cuisine showcasing the freshest regional ingredients. Indulge in legendary flavors and impeccable service that will leave a lasting impression on your palate.
Accommodation: Ritz-Carlton Mexico City
Day 3: Southern Neighborhood of Coyoacán – Art, Cheese & Wine Experience
Soak up the charm of Coyoacán with your private guide, an area that feels more like a peaceful village than the suburb of a sprawling metropolis! Wander through cobblestone streets, leafy green plazas and local markets offering handmade crafts and fresh produce.
First, step into the creative world of Frida Kahlo at Casa Azul, the artist´s beloved lifelong home, for a fascinating insight into how the artist worked and lived. Preserved as it would have been in Frida´s mid-20th century Mexico, you´ll be immersed in her world as you study the painter´s personal objects and original artwork on show.  If available and time permits, you can make a second visit to either the House Studio Museum of Diego Rivera and Frida or Anahuacalli, Rivera´s stone temple house that hosts his vast collection of pre-Hispanic pieces.
Round out the day with a unique tasting of artisanal Mexican cheese paired with a selection of three Mexican wines. Taste goat´s cheese and camembert made by local families, accompanied by fruit, bread, and sweet jams. Upon conclusion, you´ll be driven back to your hotel.
Optional Suggested Evening Experience on Property: Spa, Swim  & Cocktails at Carlotta Bar
Take the evening to treat yourself at the spa of The Ritz-Carlton Mexico City. This sanctuary offers treatments based on the healing and spiritual traditions of  Aztec culture. After feeling fully refreshed, we recommend to visit Carlotta Sky Bar, located on the 38th floor, it offers breathtaking views of the city and Chapultepec Castle. Indulge in the mixology concept with handcrafted signature cocktails while immersing yourself in the captivating ambiance and rhythmic beats.
Accommodation: Ritz-Carlton Mexico City
Day 4: Departure Day
You will be met in your hotel lobby by your driver and transferred to Mexico City International Airport for your onward flight home.
If you'd like to extend your Mexico City adventure, simply let our Travel Planners know, and we can make any alterations to this itinerary that you would like.
Dates
Our trips are fully customized, allowing us to build your itinerary for any time of the year.
Prices
Our custom-tailored journeys start from $1,000 USD per day for two travelers. Contact us today to discuss your travel desires and design a personalized proposal with exact pricing.
Please note, our pricing guideline is a starting from price and is not necessarily applicable to the suggested hotels contained within the suggested itineraries on this web site. Itineraries are customized prior to final pricing.