Discover the spectacular archaeological site of Uxmal and the capital of the State of Yucatan, Merida, by privately chartered aircraft.
Declared by UNESCO in 1996 as a World Cultural Heritage Site, Uxmal is known as "The Thrice Built City" and offers some of the most impressive architecture in the Mayan World. Uxmal's mythology is embodied in the design of its temples; The Temple of the Sorcerer, according to Mayan myth, was built by a dwarf king; the Quadrangle of the Nuns is an excellent display of Puuc splendor (smooth walls and intricately detailed stucco friezes). Merida is also a  UNESCO World Heritage City.
From the air,  you gain an unusual and unique perspective of the flat but lush topography as well as dozens of cenotes of the YucatanPeninsula.
PHOTO GALLERY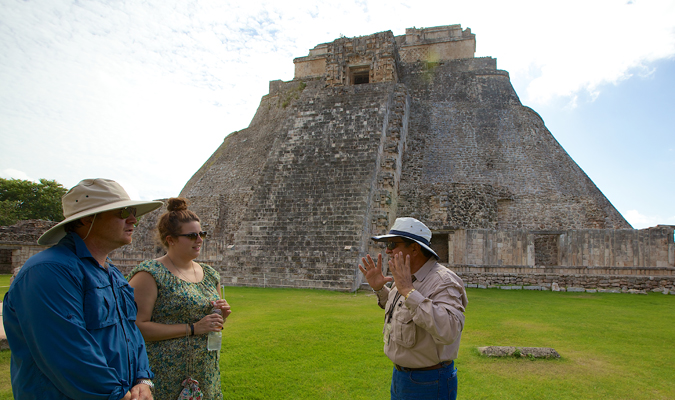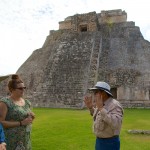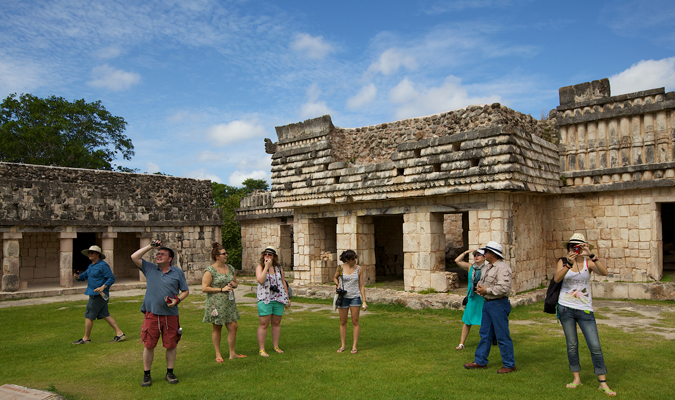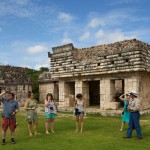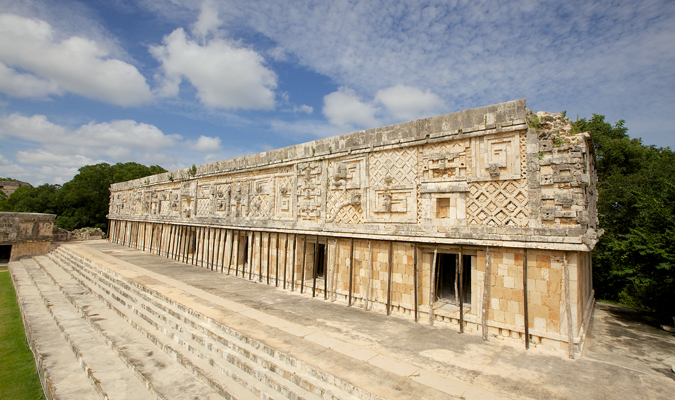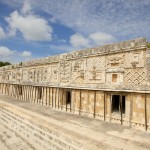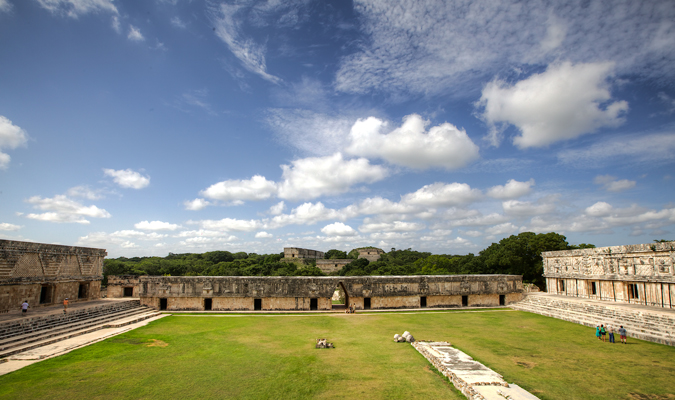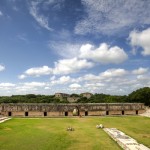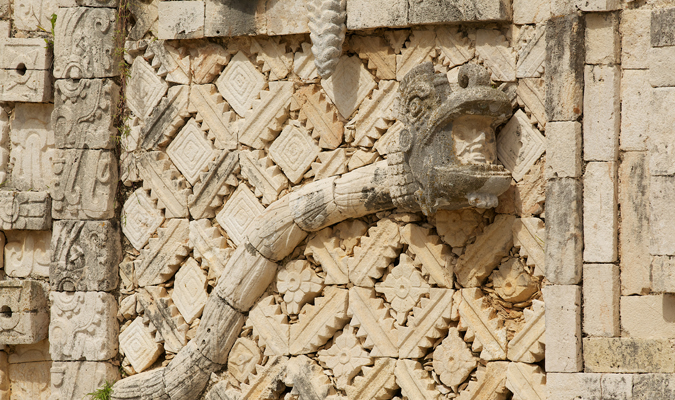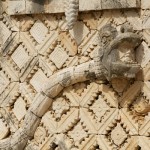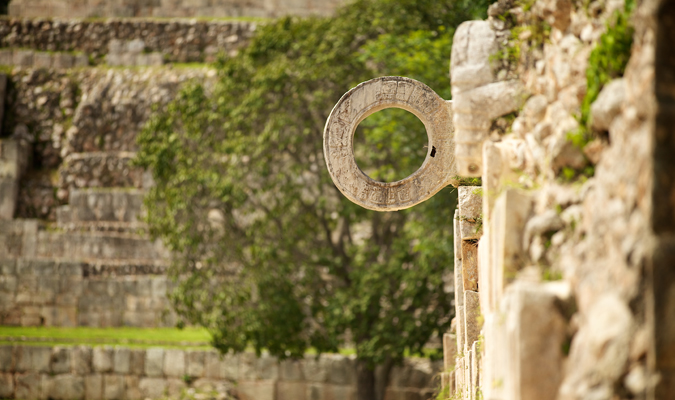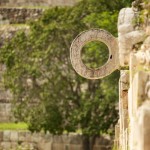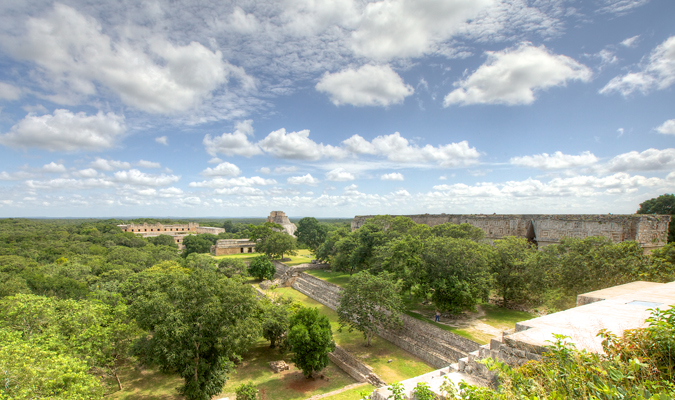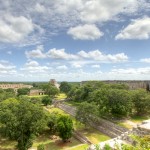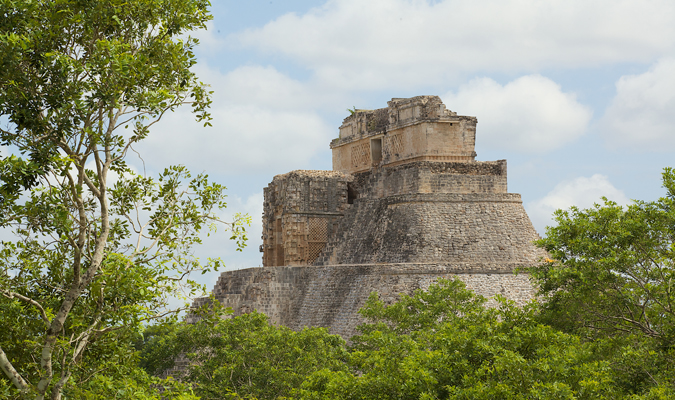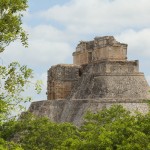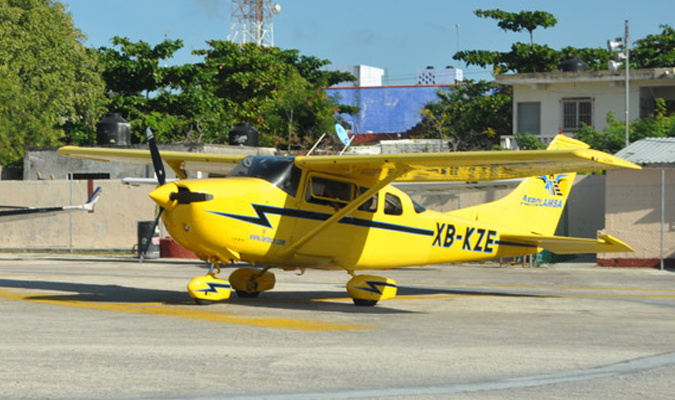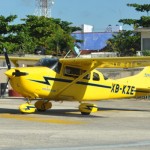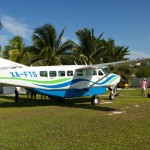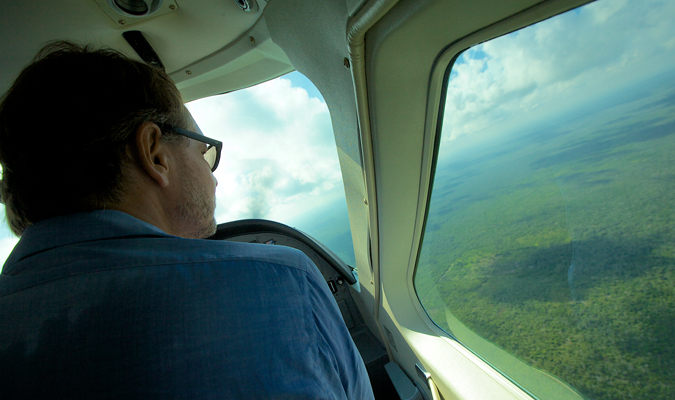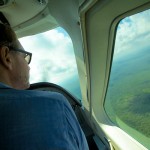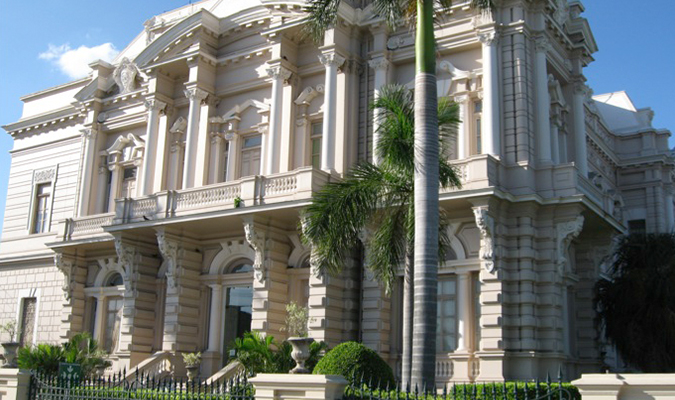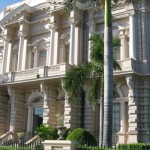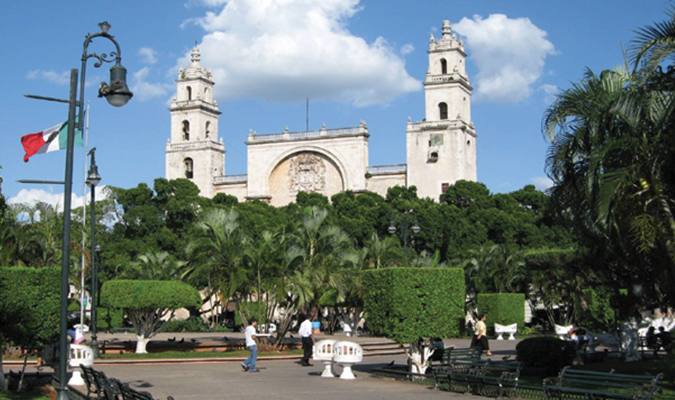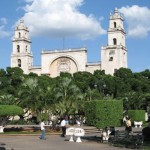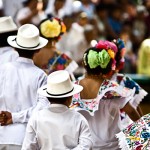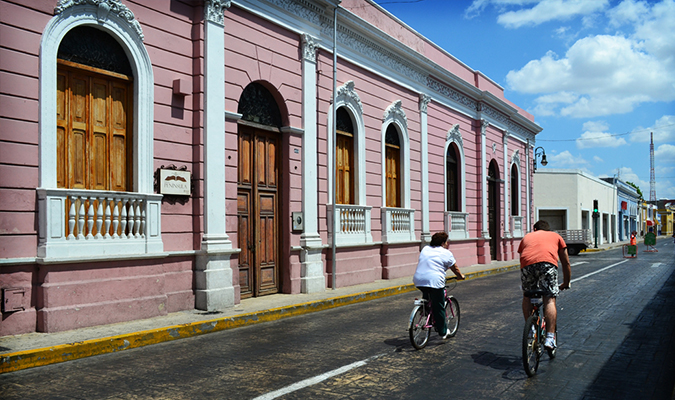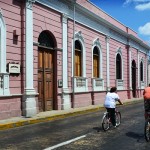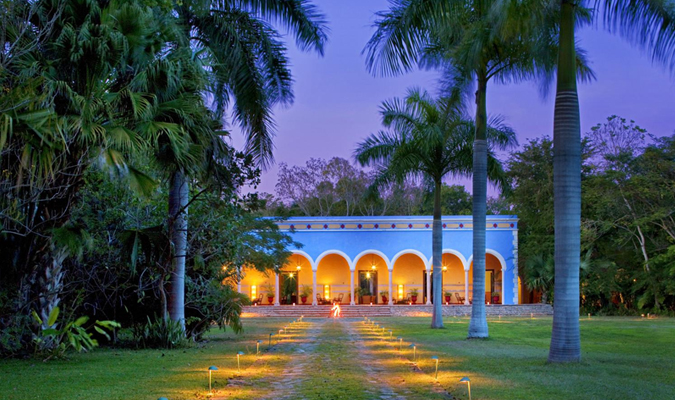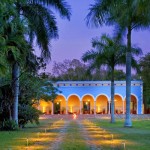 HIGHLIGHTS
You will be picked up in your hotel lobby by your expert guide and privately transferred in a deluxe vehicle to the Cancun private airport (transfer time varies depending on the location of your hotel), where you will have a speedy check in for your unforgettable flight.  You will fly in your privately chartered plane to the Merida airport (1:10 hours to 1:30hours).
Upon arrival to Merida your deluxe vehicle awaits to transfer you privately to the famed archeological site of Uxmal (1:30 hours). At arrival you will enter the site and enjoy a privately guided visit to the areas of most interest; depending on interest, hunger, and day light, you may choose the length of your time inside the site.
Leaving the site, you will be treated to lunch featuring the unique and tasty regional Yucatan cuisine before returning to Merida for a brief orientation of the Historic center and Carriage ride on famous Montejo Avenue, designed after the Champs Elise of Paris.
You return to the Merida Airport and your return flight and transfer back to your hotel.

Tentative Time Table for this Expedition:
07:00 Meet your Tour Guide and private Transfer from your Hotel to the FBO Airport (Cancun). – 30minutes.
07:30 Arrive to FBO Airport and meet you Pilot prior boarding your Aircraft.
07:40 Take-off and flight to Merida Airport. – 1:30 hours.
09:10 Landing in Merida and transfer to Uxmal. – 1:20 hours
10:30 Start of Guided visit of Uxmal. – up to 1:30 hours.
12:00 End of visit and drive to Santa Rosa for a delicious a la Carte lunch. – 15 minutes.
12:15 A la Carte Lunch with soft drinks. – up to 1 hour.
13:15 End of lunch and private transfer to Kahua Airport. – 1 hour.
14:15 Arrive to Merida and City Tour of main Square and Carriage Ride at Montejo Avenue. – 1 hour.
15:15 Drive to Merida FBO Airport for flight back to Cancun. – 15 minutes.
15:30 Take-off and flight to Cancun Airport. 1:30 hours.
17:00 Landing in Cancun Airport and transfer to your Hotel.
17:30 Arrive back to your Hotel.
Important notes:
The use of private aviation will reduce transit time by 8 hours
Following our recommended start time below, you will avoid the peak visitation hours.
Following our recommended start time below, you will avoid the mid-day peak temperatures.
Our expedition offers you a fully private service which offers flexibility to prolong your visit, enjoy an extended lunch and/or visit of Merida City.
This expedition includes:
Private Flight on Cessna 206 (5 seats + pilot) or Cessna 208 Grand Caravan (12 seats + pilot)
Certified expert bi-lingual Guide
3 course a la Carte lunch at Santa Elena with non-alcoholic beverages
Cool bottled water throughout the expedition
Entrance fees to Uxmal and Carriage Ride in Merida
Ground transportation in Deluxe Suburban (up to 6 guests) or Mercedes Benz Sprinters (up to 12 guests).
Airport departure taxes
Gratuities for your Tour Guide and Escort
What should you bring with you?
Comfortable walking shoes – preferable close toe shoes (no flip flops); change of clothes if you want to swim in Cenote; sun block; sun glasses; hat; camera and money for eventual souvenirs. Important: full names of all participants are required at time of booking.