OVERVIEW
ITINERARY DETAIL
DATES AND PRICES
Tranquility  Tulum is a wellness retreat that pushes your well-being to the maximum through healthy eating, bootcamp exercises, and connecting with nature.
Similar to our Tranquility in the Yucatan itinerary, the difference is that this tour ends in Tulum at a fitness and wellness retreat instead of Isla Holbox for a bootcamp-like training experience. The 10 day trip includes stays at Xixim, Coqui Coqui, and Amansala, boutique hotels chosen for their serenity and wellness ambiances. The first few days are full of mind and body exercises at Celestun Biospehere Reserve, followed by visits to Mayan ruins, and ending with several day wellness program/bootcap  in Tulum.
PHOTO GALLERY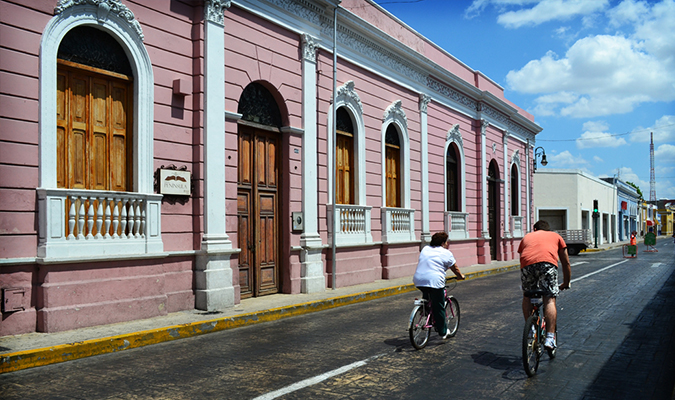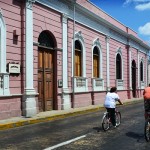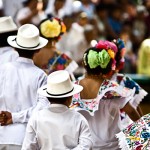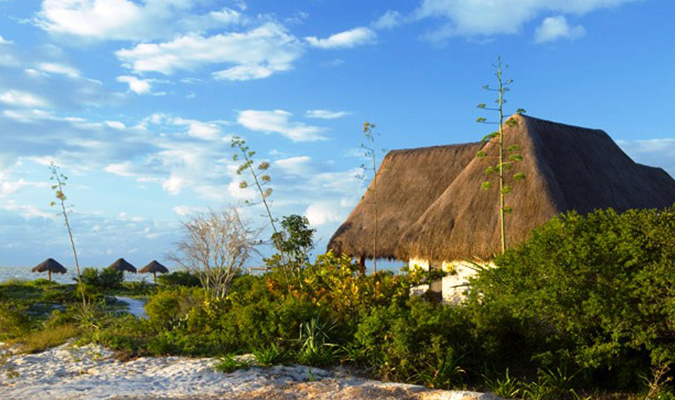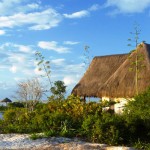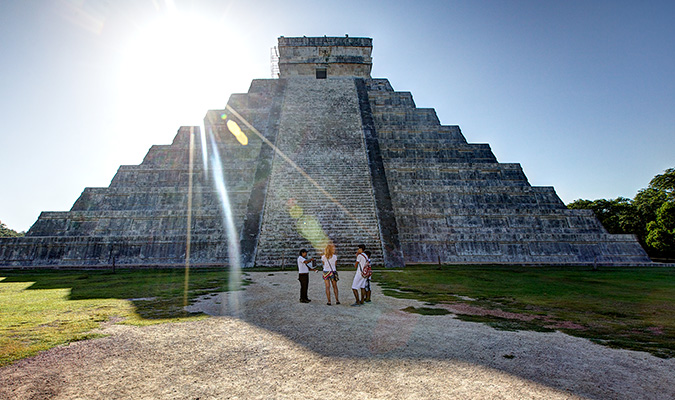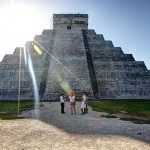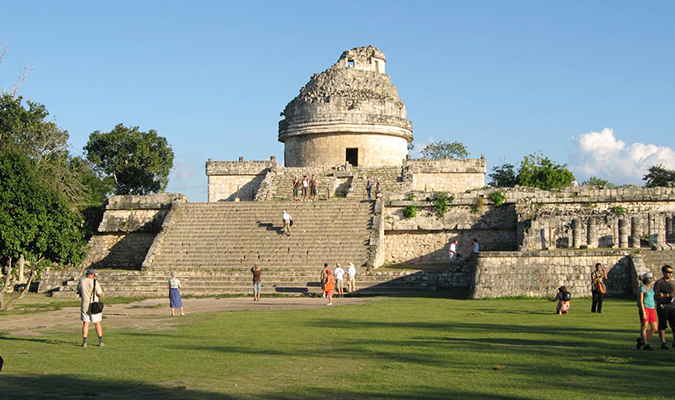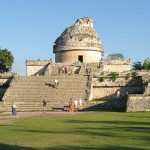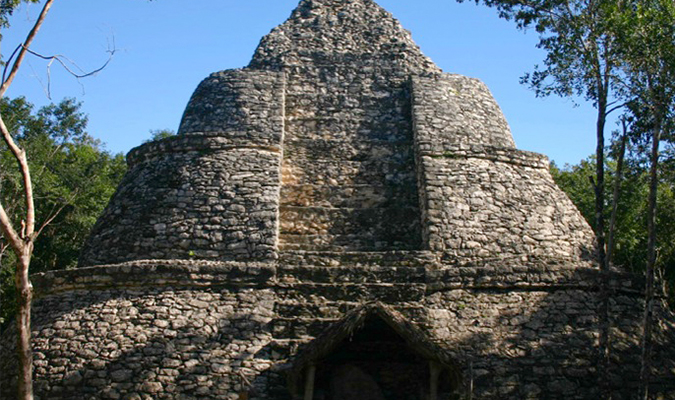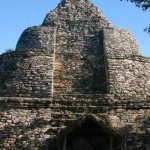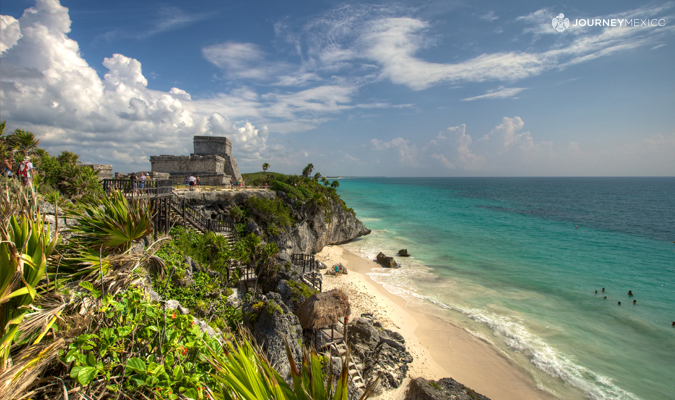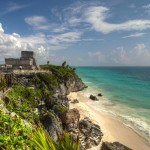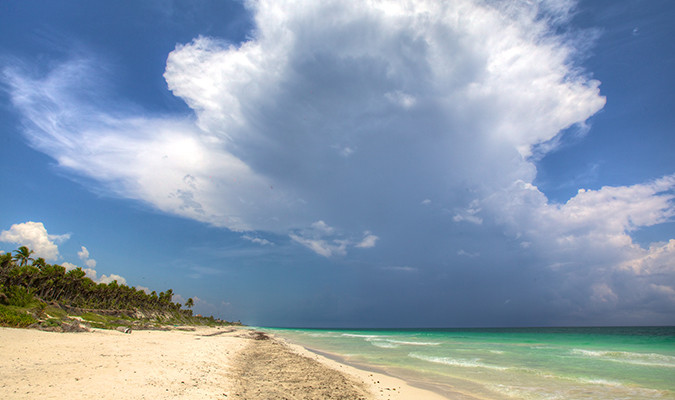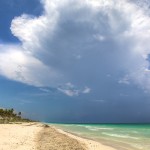 HIGHLIGHTS
Mayan Ruins – Locally guided visits to the amazing archeological site of Chichen Itza and Coba
Merida – Visit the lively and colorful city with festive evenings in the town plaza
Celestun – Discover this UNESCO World Heritage Site and World Biosphere Reserve
Tulum – Visit the Amansala Retreat  where you can detox, destress, and rejuvenate with a fitness vacation

Day 1: Arrival to Merida
Upon arrival at the airport in Merida, enjoy a private transfer to Xixim Unique Mayan Hotel, your home in the Celestun Biosphere Reserve for two nights. Arrive in time to stroll the many nature paths and dine this evening on fresh seafood from the surrounding waters.
Day 2: Celestun Biosphere Reserve
Today we visit the Celestun Biosphere Reserve where you can choose from several activities. You can bike several miles around the reserve, kayak the local waters or enjoy the Wellness Center. The Wellness Center offers the following: yoga pavilion with wooden floor under a beautiful circular palapa; group pavilion space for Tai Chi, Pilates, dance, drumming, and other group activities with ceiling fans; group workshop; aditional sunrise and sunset-facing outdoor terraces for outdoor yoga practice and meditation; circular wellness pool with round Jacuzzi and deeply relaxing oval poolside beds; healthy snack bar with vegetarian options; juice therapy, based on organic fruit and vegetable combinations, enjoyed in a harmonic circular thatched palapa; SPA bungalows with privacy screens open to the sea for healing massage, aromatherapy and other treatments; fitness gym immersed in tropical vegetation, with specialized cardio, strength-building and balance equipment.
Upon return to hotel Xixim, from your bungalow you will have direct exclusive access to 3 miles of white sand beaches filled with shells and conchs. On the Xixim beach you can chill out under our shady ramada resting areas, sunbathe, play volleyball, or sail in a kayak, all without additional cost.
Day 3: Cultural Crossroads Merida and Chichen Itza
Today you will depart Celestun for the Yucatan's cultural crossroads at Merida, where you will enjoy a city tour before traveling onward to World Heritage Chichen Itza and Valladolid, where you will sleep tonight atop a perfumery and wake to enjoy time in the Pueblo Magico of Valladolid and optional aroma therapy at Coqui Coqui. The view from the room at Coqui Coqui on the beautiful tropical garden, a little pool of fresh water and our tailored spa treatments will pamper you during this extraordinary experience. The suite benefits of a reassuring and colorful small-town sight, on the historical and charming Calzada de los Frailes, a few blocks away from the charming and full of life main Cathedral and walking distance from the silent and secluded Convent of San Bernardino de Siena. As life slows down, your senses will wake up in a new peaceful dimension.
Day 4: Coba Mayan Ruins and Cenote
Even at first glance, the impressive structures at Coba speak to the grandeur of the civilization that produced them ages ago. Your expert local guide will discuss varying theories that archaeologists have put forth to perhaps explain the temples, ball courts, and other structures.. Rent a bike and pedal the grounds or enjoy a rickshaw ride from a local. After the visit we will continue to some of the best kept secrets of the area – the secluded underground cenotes. Due to the flat and porous nature of the limestone shelf of the Yucatan Peninsula, there are no over ground rivers; rather the extensive precipitation and run off from the Sierra Madre Sur finds its way to the sea through a vast network of underground rivers that criss cross the region. Cenotes are underground sink holes that form along this river network and can be accessed through tunnels, caves, and other geological openings into the mysterious and beautiful subterranean world. The Cenotes you will visit are only a few minutes away from the Cobá, but are considered some of the most beautiful in the whole Peninsula and perfect for a refreshing swim after exploring in the tropical climate. You may opt to climb onto the man made platforms and dive into the crystal clear waters. Once you have enjoyed the refreshing waters you will continue on to Amansala in Tulum.
Day 5-9: Amansala Tulum
If you are looking to get away from it all for a complete mind, body, spirit tune up, look no further, Amansala offers a program designed to do just that. The program is designed to rejuvenate and balance from the inside out. Included in the package is a beautiful room, meals which consist of fresh fruits and vegetables designed to cleanse, nourish and take off weight. Away from the stress of daily life in a tranquil setting you will find it is easy to dedicate the time needed to replenishing oneself through yoga, beach walks, clean eating, massages and time in nature.
Day 10: Departure from Cancun
Your driver will meet you after breakfast for a private transfer to the local international airport CUN for onward travel.

Dates
Our trips are fully customized, allowing us to build your itinerary for any time of the year.
Prices
Our custom-tailored journeys start from $800 USD per day for two travelers. Contact us today to discuss your travel desires and design a personalized proposal with exact pricing.
Please note, our pricing guideline is a starting from price and is not necessarily applicable to the suggested hotels contained within the suggested itineraries on this web site. Itineraries are customized prior to final pricing.