OVERVIEW
ITINERARY DETAIL
DATES AND PRICES
Enjoy a luxurious vacation, traveling from Todos Santos to Los Cabos while enjoying plenty of exciting adventures, including an unforgettable swim with whale sharks.
It starts with a guided cliff walk, where you will enjoy an eclectic combination of desert and seascapes and complete the experience with a picnic lunch. After, enjoy the chance to snorkel with the gentle giants of the ocean, the mighty whale sharks.
The vacation continues with surfing lessons at Los Cerritos Beach and an expedition to Cabo Pulmo. Finish with some free time in beautiful Cabo San Lucas, enjoying the luxurious resort amenities or opting for another experience or two.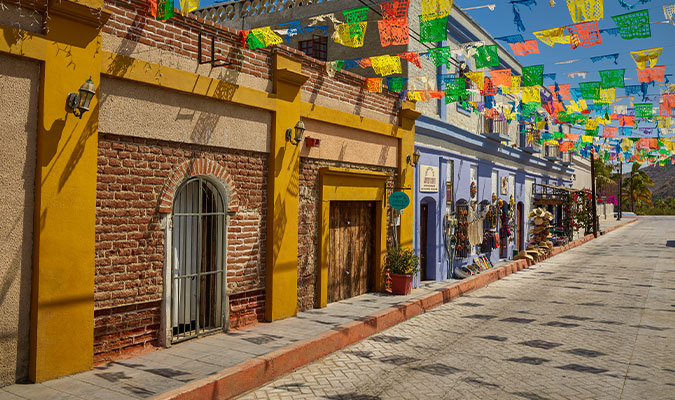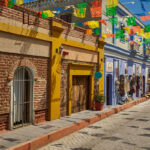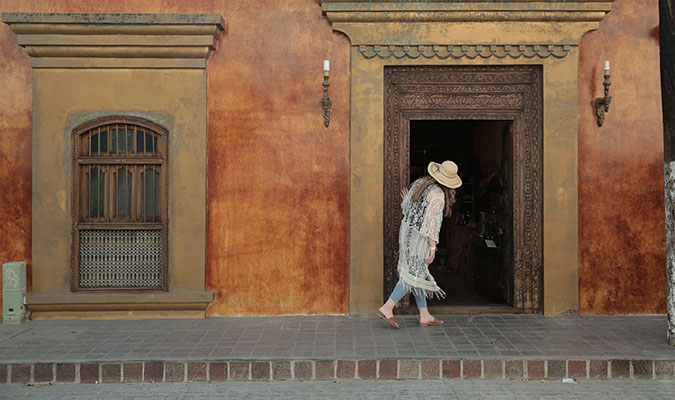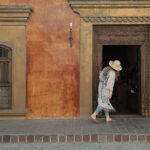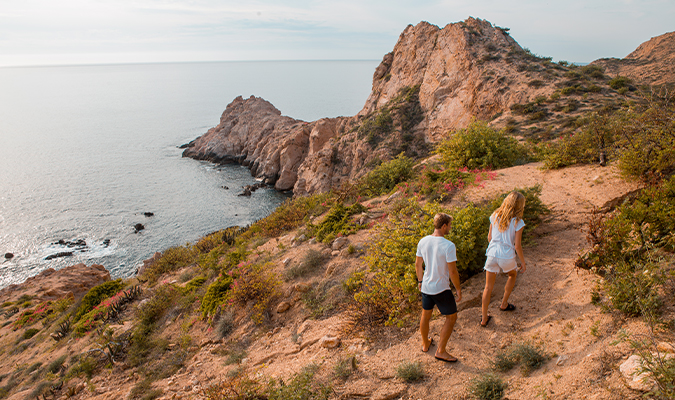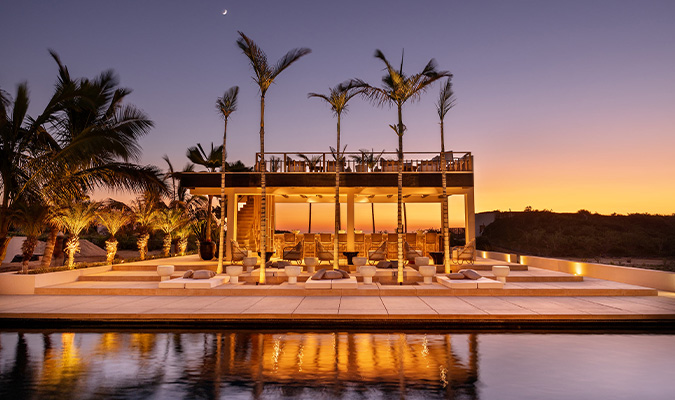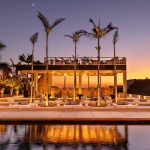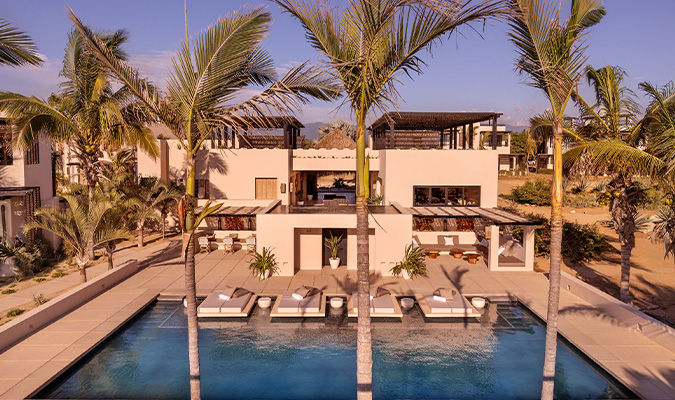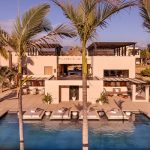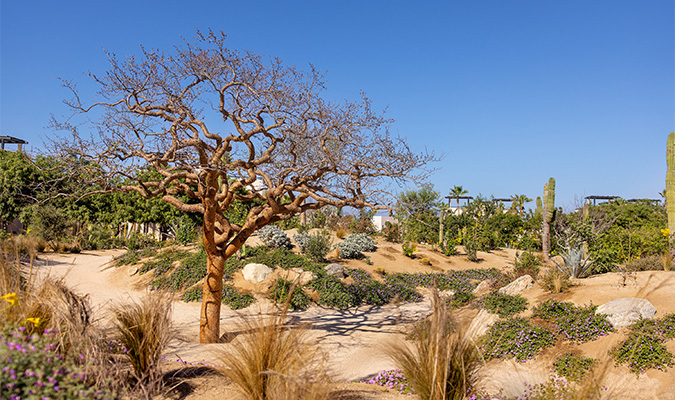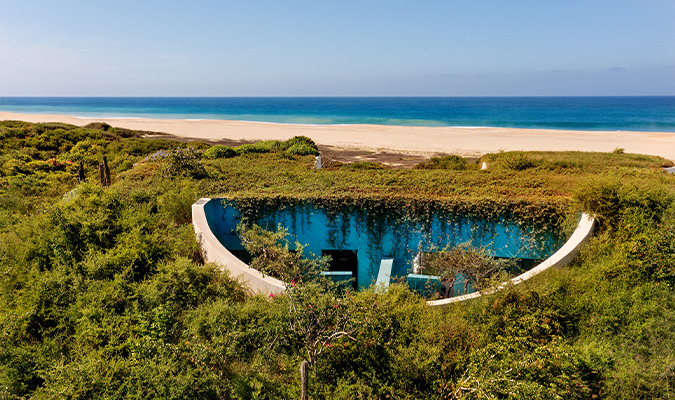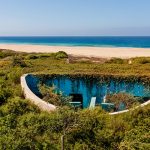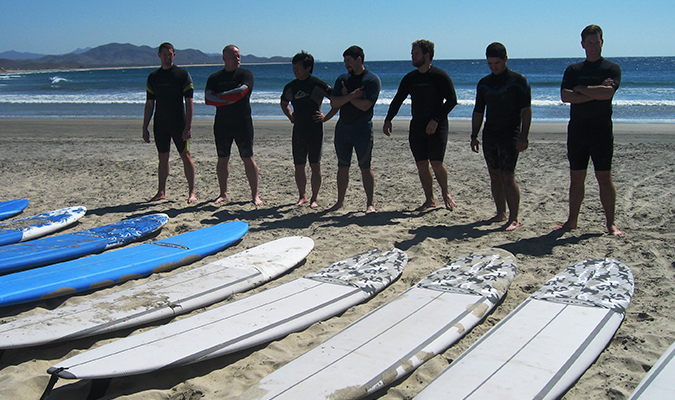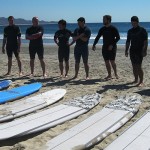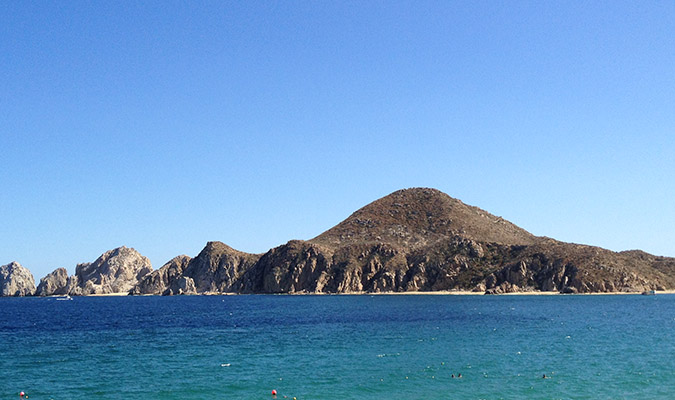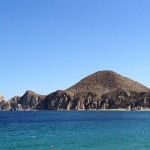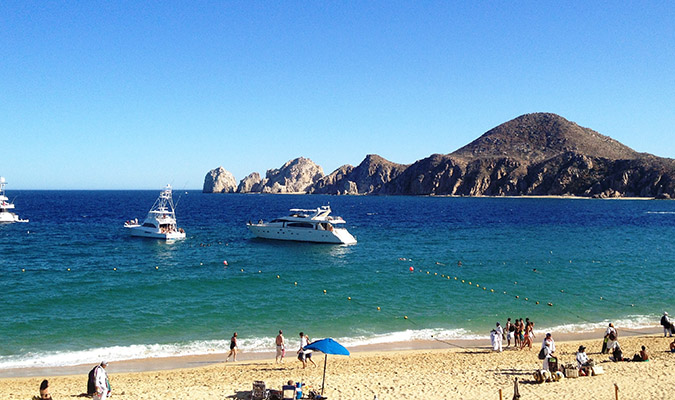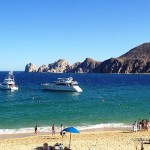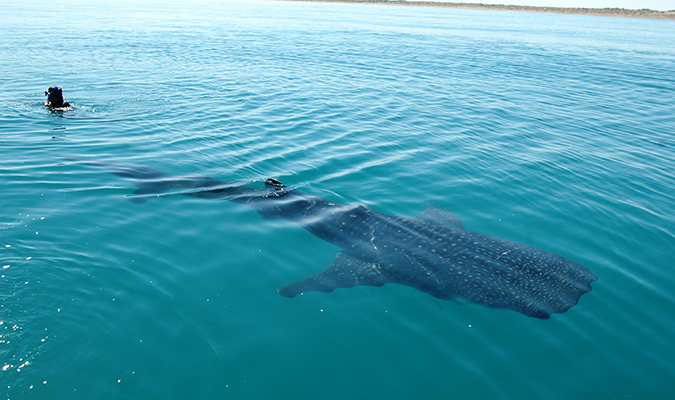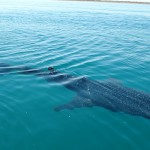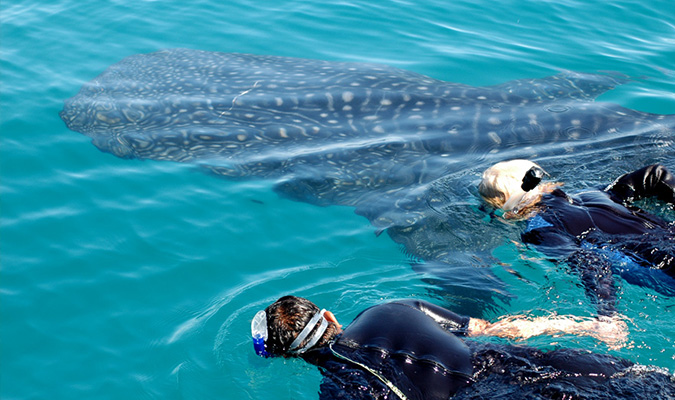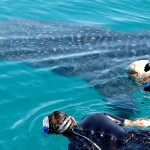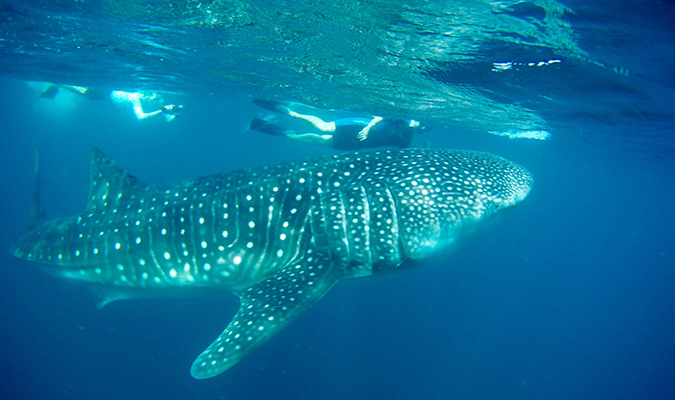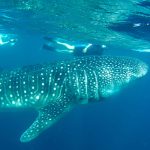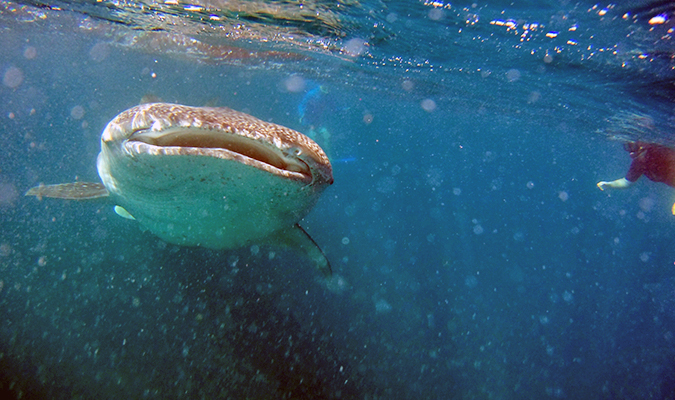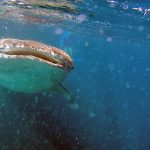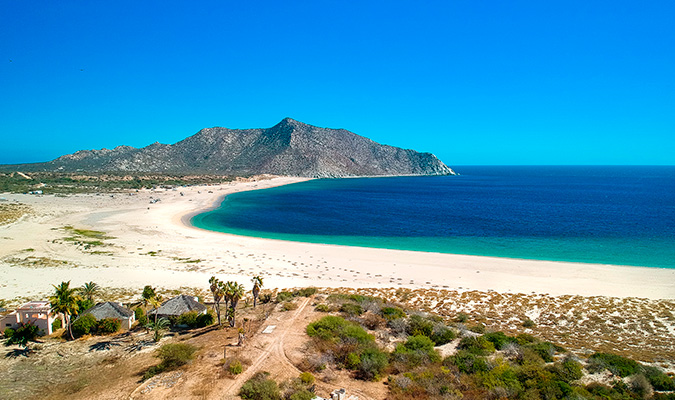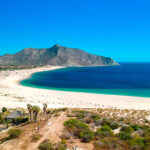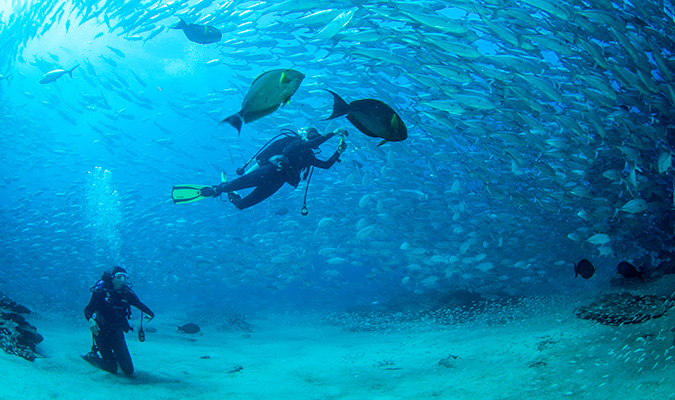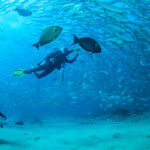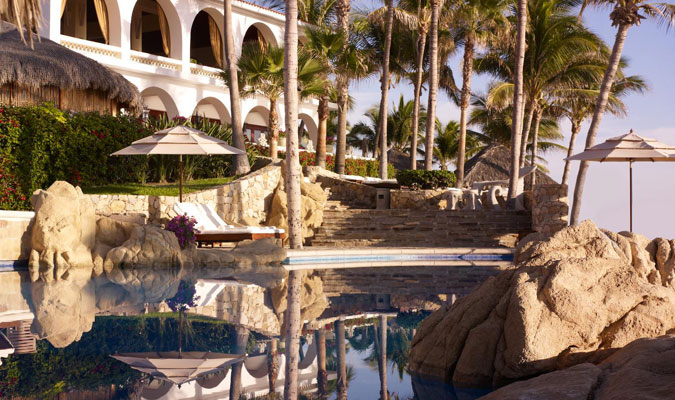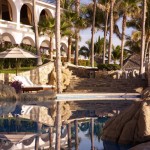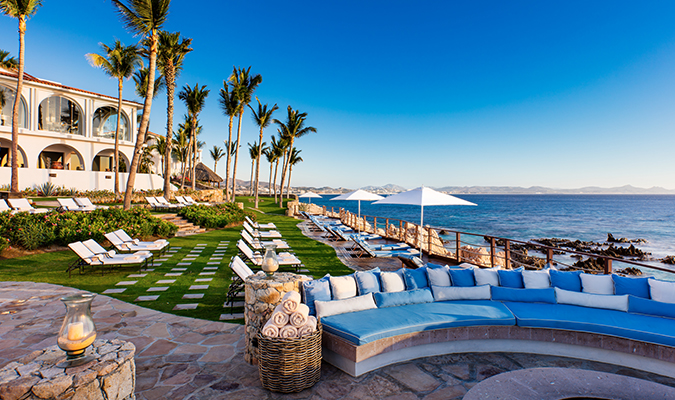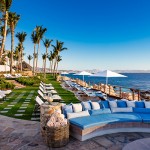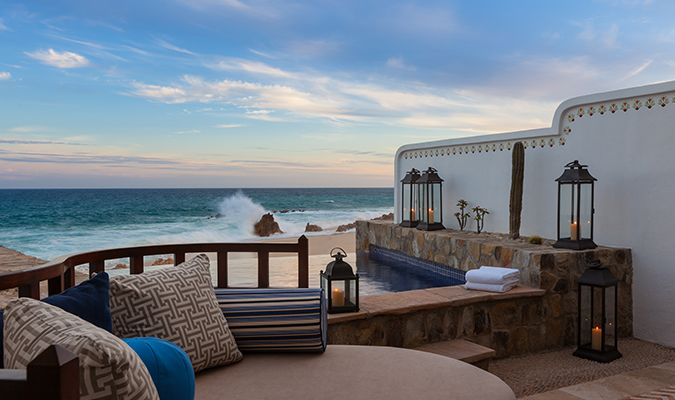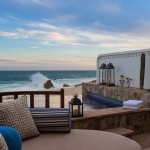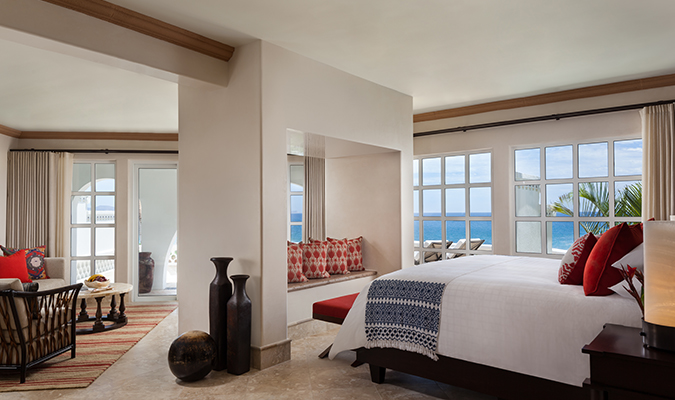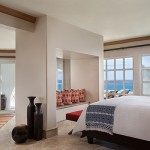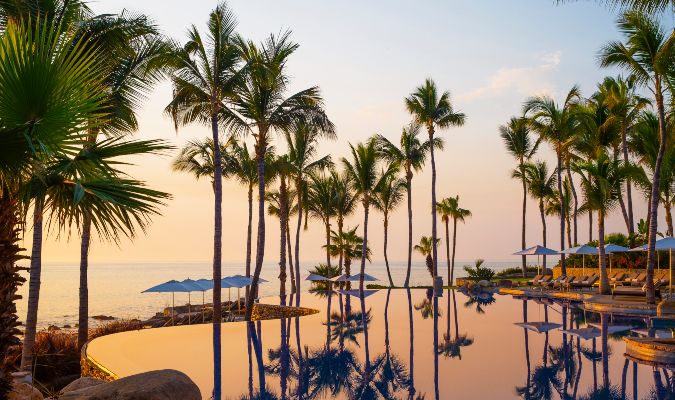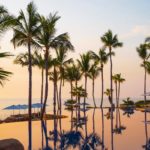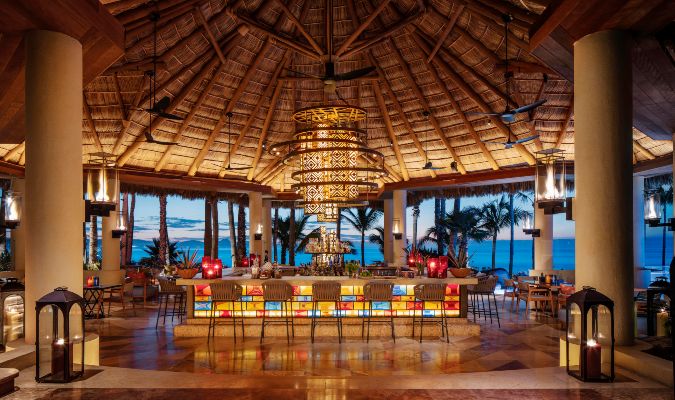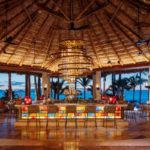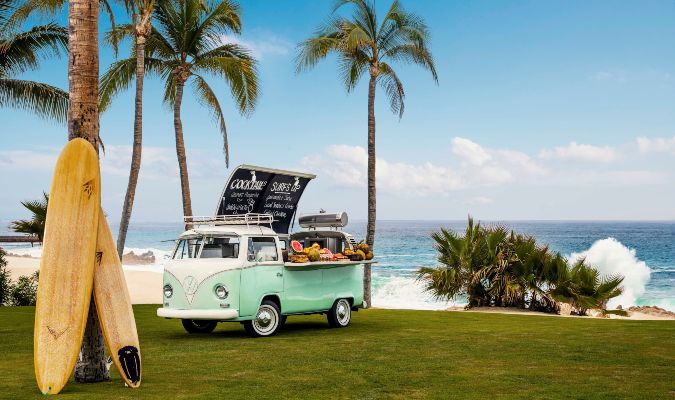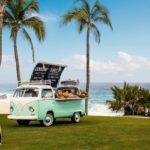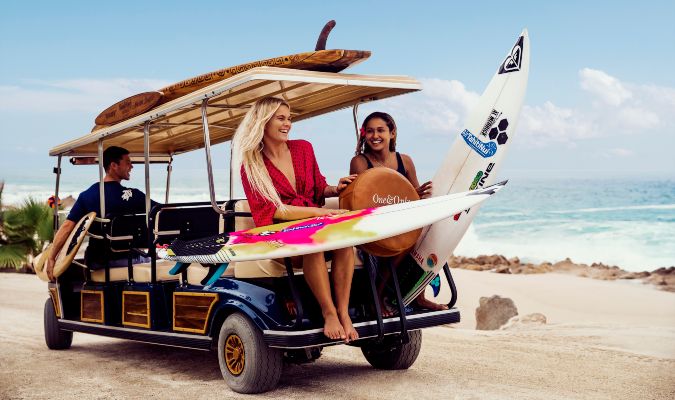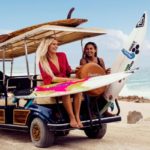 HIGHLIGHTS
3N Todos Santos – Choose between a boutique hotel in downtown Todos Santos, or opt for a more rustic and experiential retreat in Pescadero on Baja Sur's Pacific coast.
4N O&O Palmillla – Stay an this exclusive beachfront luxury resort with breathtaking views. Old Mexico charm meets stunning architecture amidst lush, tropical grounds
Todos Santos – Explore this charming fishing village and take surfing lessons at Los Cerritos beach
Guided Cliff Walk – Experience the unique blend of desert and seascape in Baja
Swim with Whale Sharks – Venture to the shores near La Paz to swim with the gentle whale shark
Todos Santos Surfing Lessons – Enjoy an ultimate surfing experience to ride the best waves in Baja Sur
Cabo Pulmo – Watch the incredible Sea of Cortez's marine life on a private excursion
Cabo San Lucas – Enjoy time relaxing under the warm sun at a luxury resort
San Jose del Cabo – Spend free time exploring beautiful San Jose del Cabo
Day 1: Arrival to Los Cabos, Transfer to Todos Santos
Welcome to Mexico! The private transfer to this charming colonial fishing village turned artist colony takes approximately 1:20 hrs from Los Cabos. Settle into your lovely boutique hotel along the rugged coast outside of Todos Santos. Stroll the beach and breathe in the desert air and the relaxed atmosphere of the real Baja California.
Upon arrival, you may settle into your charming boutique hotel along the rugged coastline outside Todos Santos. On your own, you may take a stroll along the beach and breathe in the desert air as you enjoy the relaxed atmosphere of true Baja California. The city life itself is slow pace and the locals always give a warm welcome to the visitors. Take a stroll through the quaint streets, which have remained intact for over 50 years, while the small local galleries may have some gifts waiting to be taken home, be sure to meander the streets and into the bohemian art galleries. You may like to have dinner at one of the restaurants in the city; it is an unforgettable experience to enjoy the flavors of Baja.
Accomodations: Pescadero or Todos Santos
Day 2: Cliff Walk
Experience the enchantment of a morning cliff walk from Punta Lobos, where local fishermen embark on their daily expeditions and return with abundant catches. Accompanied by an expert guide, traverse captivating desert and coastal landscapes while encountering the intriguing remains of the Baja California shipping port, Los Algodones, and immersing yourself in the vibrant habitat of a sea lion colony. Immerse yourself in the captivating narratives of the area's history and its diverse flora and fauna as your guide illuminates your journey. After a fulfilling two to three hours, arrive at a tranquil beach, inviting you to indulge in a delightful picnic lunch. Take the opportunity to explore the bird-rich marsh, swim, sunbathe, or simply soak in the breathtaking surroundings. When the walk concludes, a comfortable ride back to your hotel awaits.
Accomodations: Pescadero or Todos Santos
Day 3: Swim with Whale Sharks + Balandra Beach
Experience the ultimate adventure of snorkeling with magnificent whale sharks near La Paz. Witness the awe-inspiring sight of these gentle giants as they glide gracefully through the water. Join a small group on a boat and set off to the observation zone, accompanied by a knowledgeable naturalist guide who will share fascinating insights about whale shark ecology and snorkeling regulations. Immerse yourself in the enchanting underwater world, coming face to face with these majestic creatures. As you journey, seize the opportunity to snorkel with playful sea lion pups at San Rafaelito.
Afterward, treat yourself to a delectable picnic lunch on the picturesque Balandra Beach, surrounded by breathtaking scenery. Explore nature trails, unwind on the sandy shore, and take a rejuvenating swim in the crystal-clear waters, culminating in an unforgettable experience. Reserve your spot in advance to secure this extraordinary marine adventure in La Paz.
Accomodations: Pescadero or Todos Santos
Day 4: Todos Santos Surfing Lessons – Transfer to Los Cabos
Todos Santos boasts some of the best surf breaks in all of Baja and is a great place for every level of surfer out there. You will learn from an expert instructor to enjoy the ultimate surfing experience to ride the best waves in Baja Sur.
Your surf trip can be personalized for any level of experience. You can feel in safe hands with our professional guides, who will take you to the best locations according to your skills and the conditions of the day. They can show you all the secret and secluded surf points around the Baja's Pacific Ocean.
Upon completion of your surf lesson, you will be privately transferred to Los Cabos, your home for the next 4 nights. At arrival, you may check-in and enjoy the rest of the evening on your own at leisure.
Overnight: One&Only Palmilla 
Day 5: Cabo Pulmo Marine Park 
You will be met at your hotel lobby and privately transported to Cabo Pulmo for an exciting adventure on the Sea of Cortez.
Upon arrival, board a private panga-style boat and head out to the glittering ocean. Your certified bilingual guide will accompany you as you explore the Cabo Pulmo Marine Park together. This protected area is home to an abundance of sea life and a reef system thought to be around 20,000 years old.
When the time comes, jump into the water with your snorkeling equipment and join the amazing creatures that live here like sea turtles and manta rays. Bob along the surface and watch the incredible marine life pass below, as your expert guide feeds you information.
When your adventure comes to an end, you will be transported back to dry land and on to your hotel.
Overnight: One&Only Palmilla 
Day 6: Day at Leisure in Los Cabos
This day is yours to spend as you wish in this jewel of the Baja California Peninsula. You can build a sandcastle on the beach, or simply relax under the warm sun.
Optionally you can participate (not included), in a variety of activities like: whale watching, sea kayaking, hiking, ATV, Desert Hummer Tour, sailing, deep-sea fishing and relax in the pool of your luxurious resort.
Overnight: One&Only Palmilla 
Day 7: Day at Leisure in Los Cabos
This day is yours to spend on your own at leisure or you may enjoy one of the interesting optional activities suggested previously.
Overnight: One&Only Palmilla 
Day 8: Departure from Los Cabos
Finish the vacation in style with a private transfer from the hotel to Los Cabos International Airport.
Dates
Our trips are fully customized, allowing us to build your itinerary for any time of the year.
Note: Whale Shark season runs from October to April. From May to September, please check with our travel planning team as conditions may vary.
Prices
Our custom-tailored journeys start from $1,000 USD per day for two travelers. Contact us today to discuss your travel desires and design a personalized proposal with exact pricing.
Please note, our pricing guideline is a starting from price and is not necessarily applicable to the suggested hotels contained within the suggested itineraries on this website. Itineraries are customized prior to final pricing.