OVERVIEW
ITINERARY DETAIL
DATES AND PRICES
Immerse yourself in Mayan culture and history by visiting some of Mexico's most important Mayan Archaeological Sites and magical Yucatecan villages—where you will have the opportunity to sample the region's distinctive and delicious cuisine.
The Archaeological Mayan Journey takes in the most renowned archaeological sites of the Yucatan Peninsula under the guidance of one of the regions most well-respected guides—brimming with unique insights and profound knowledge. Each day offers a window into the rich culture of the Maya, the quaint life of colonial Mexico, and the exceptional biodiversity of this lush jungle region.
PHOTO GALLERY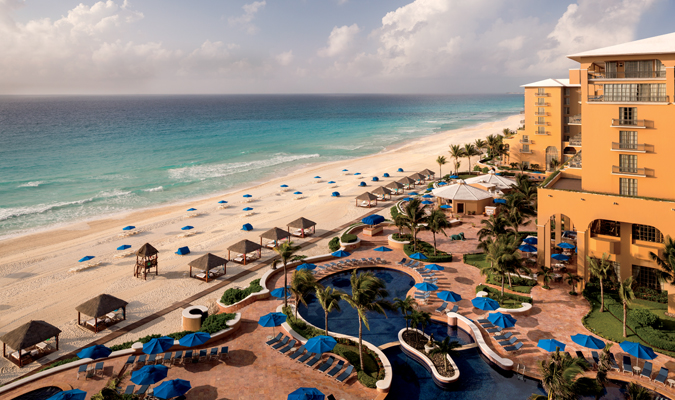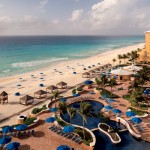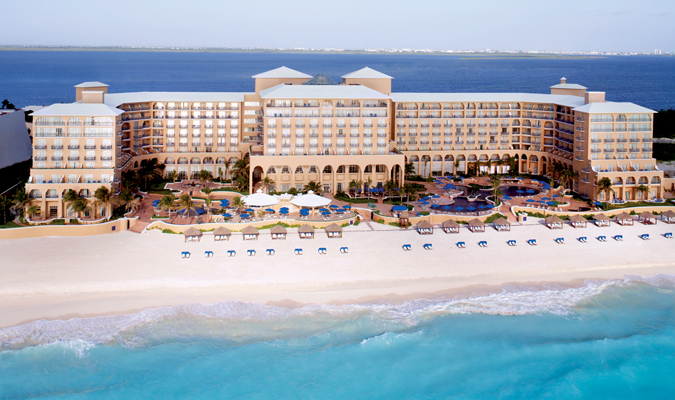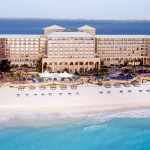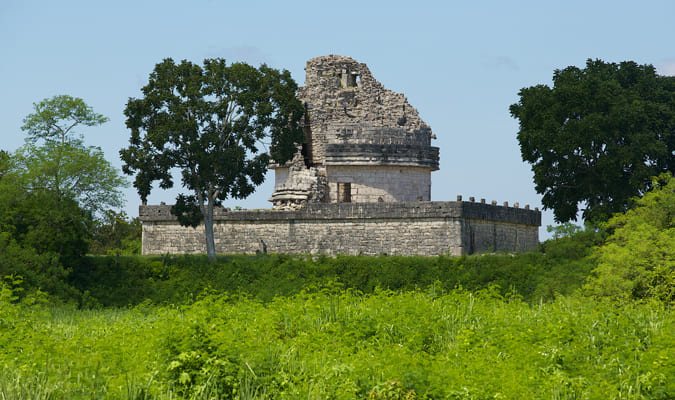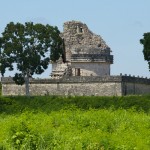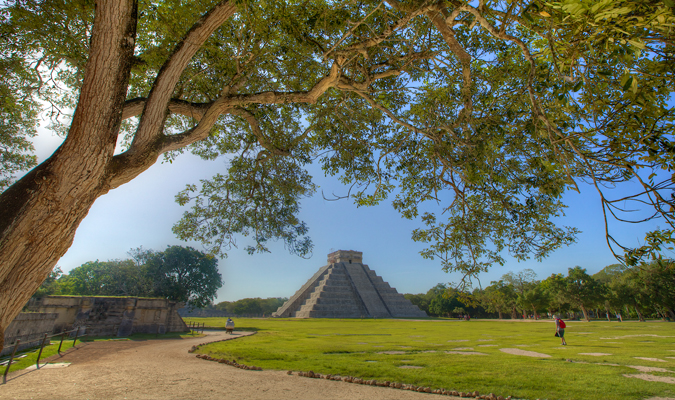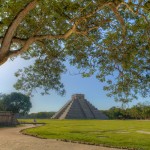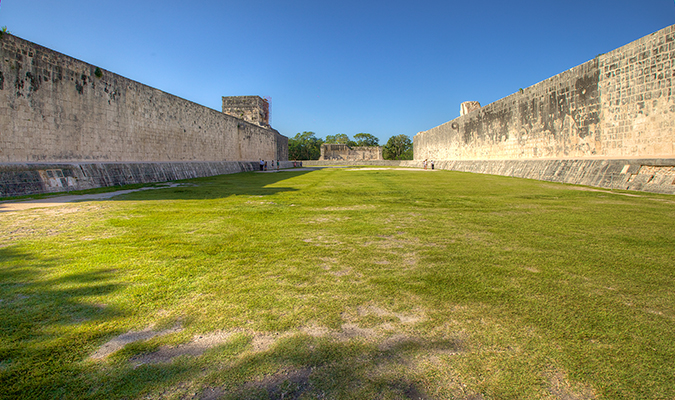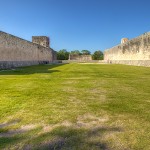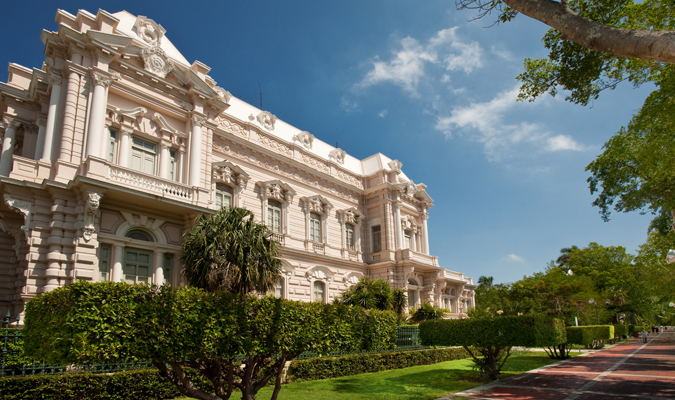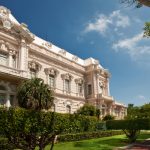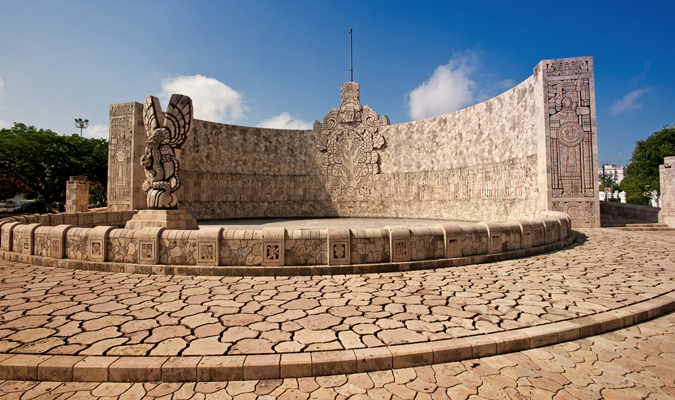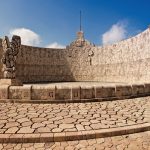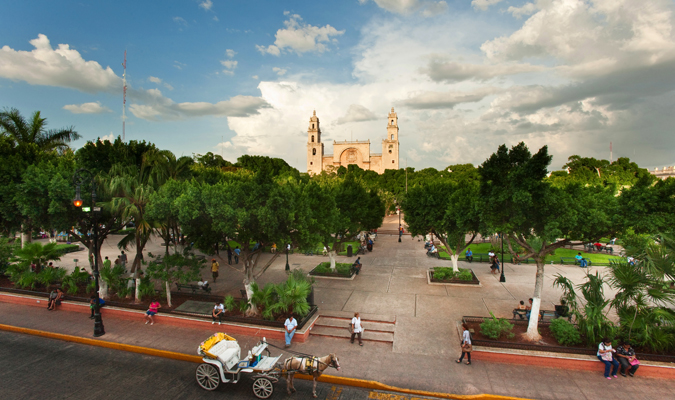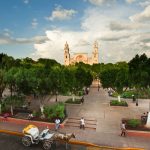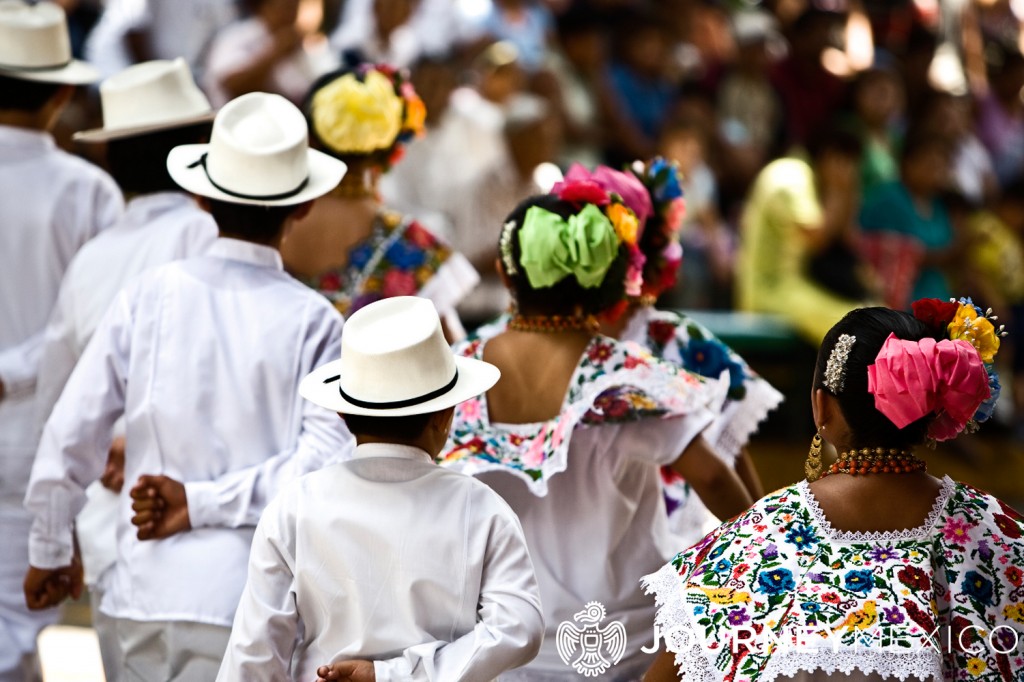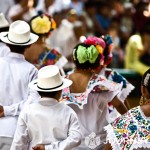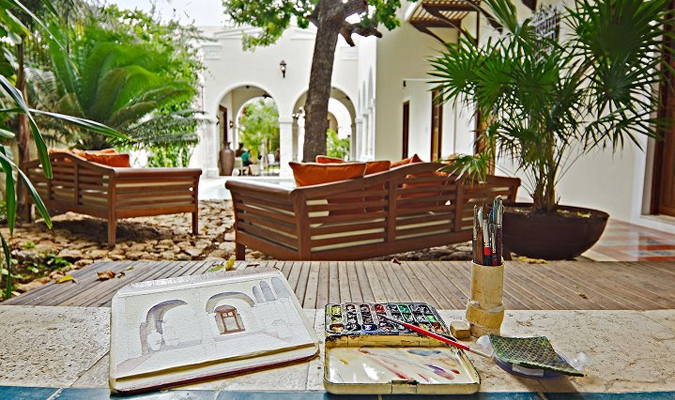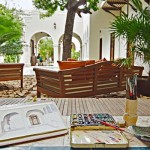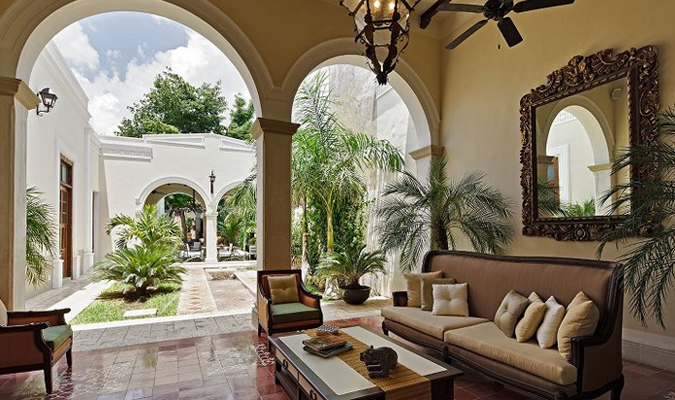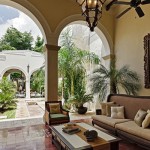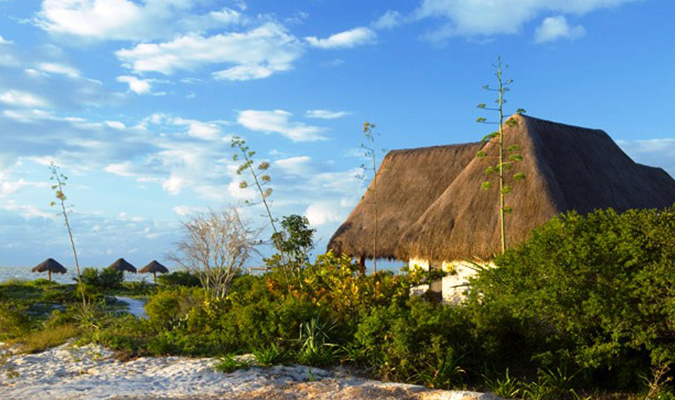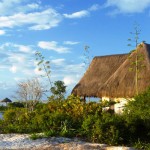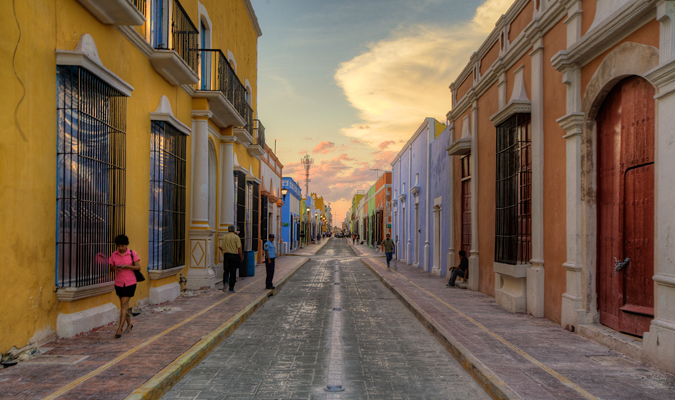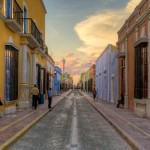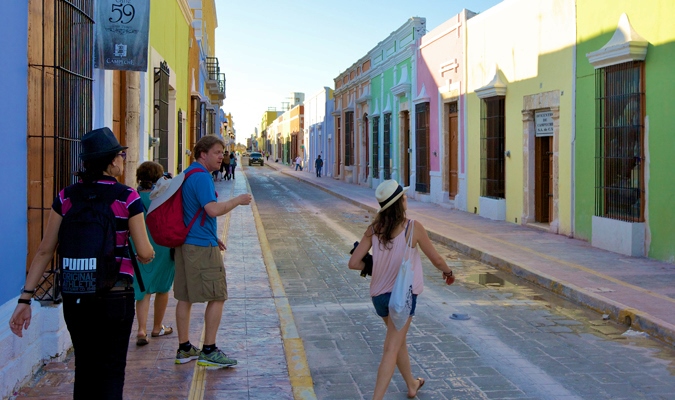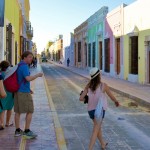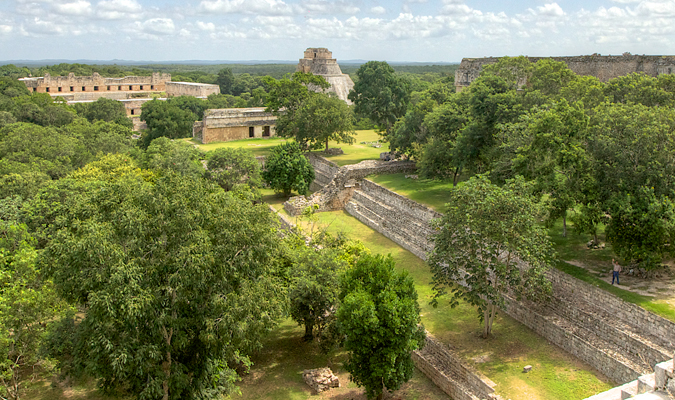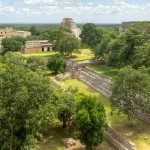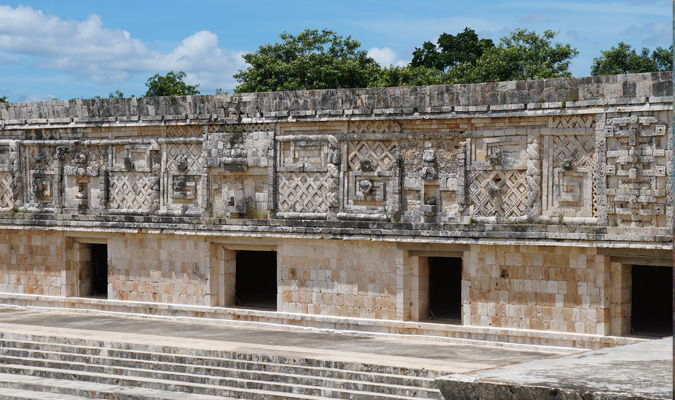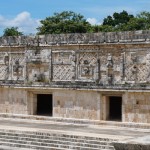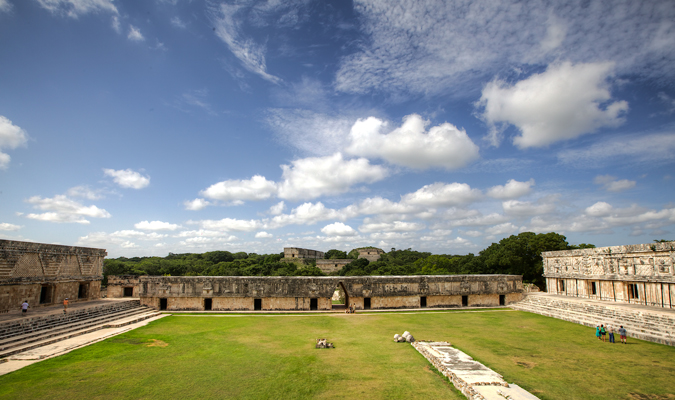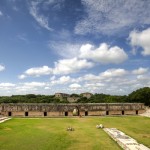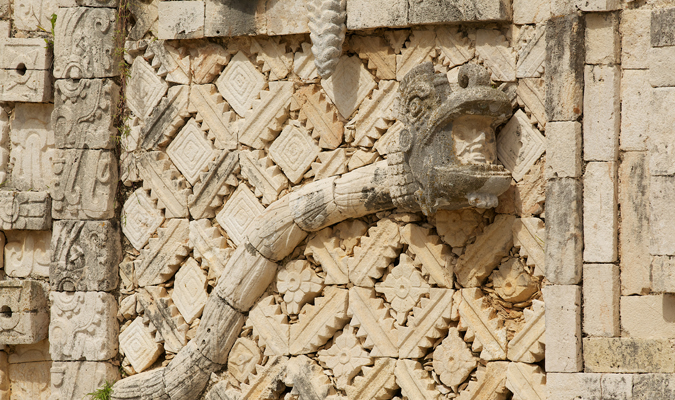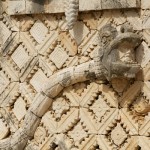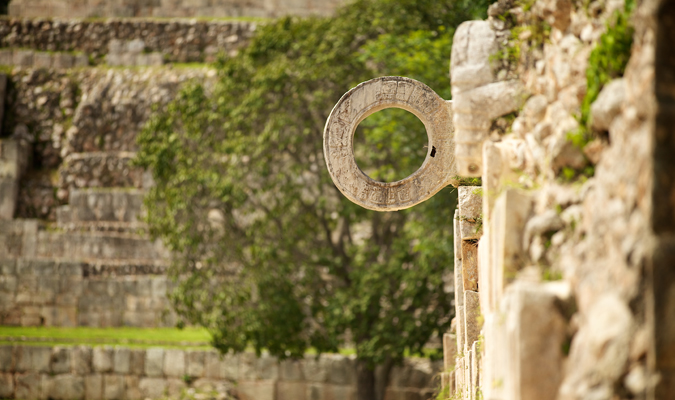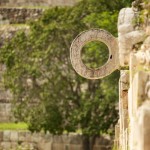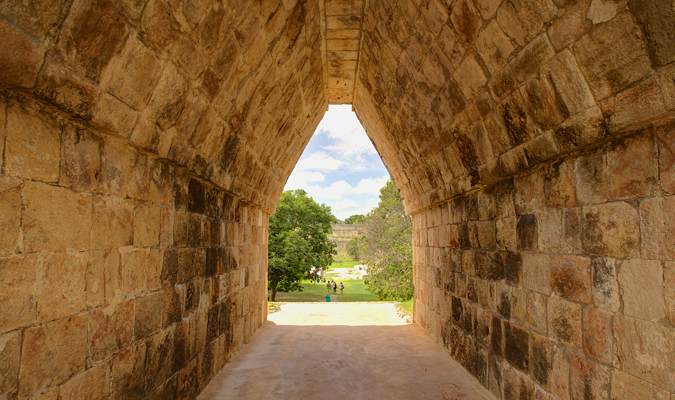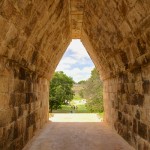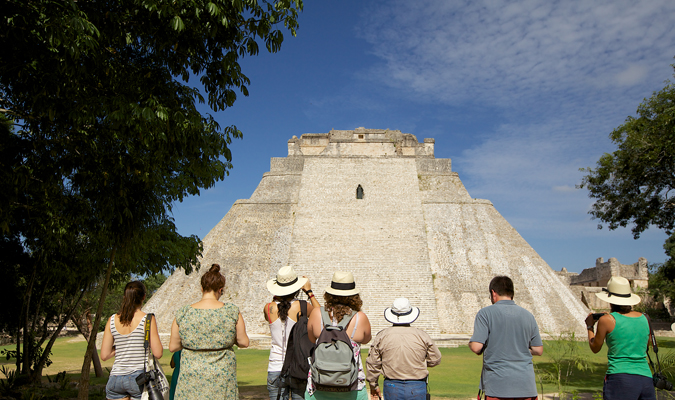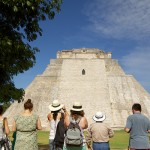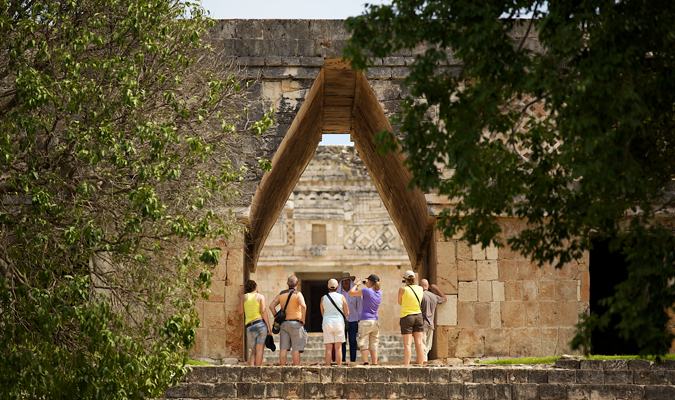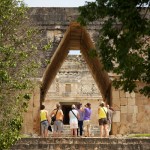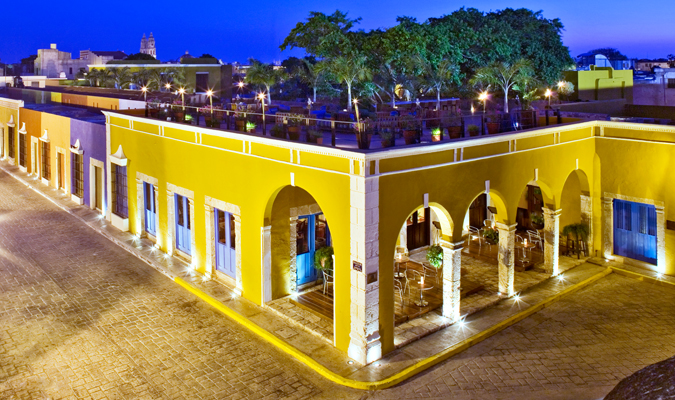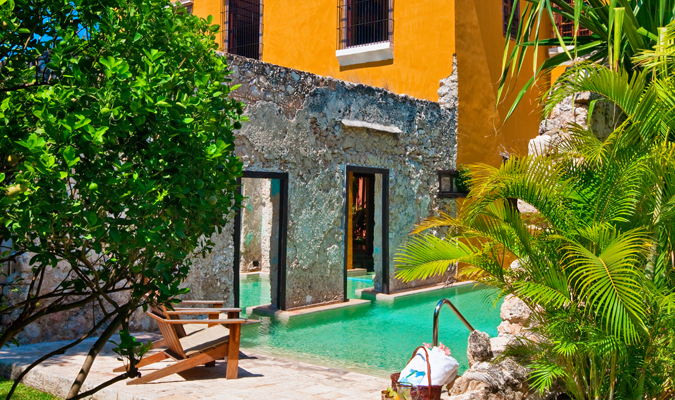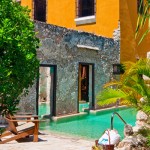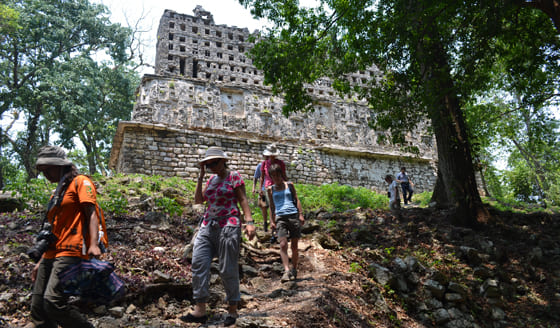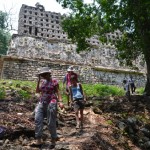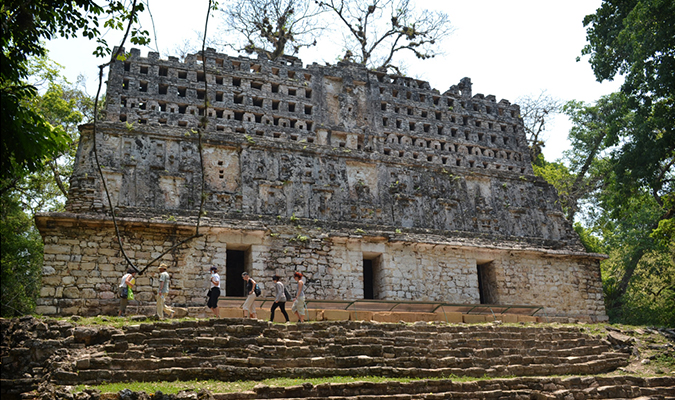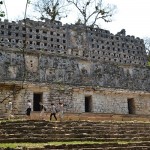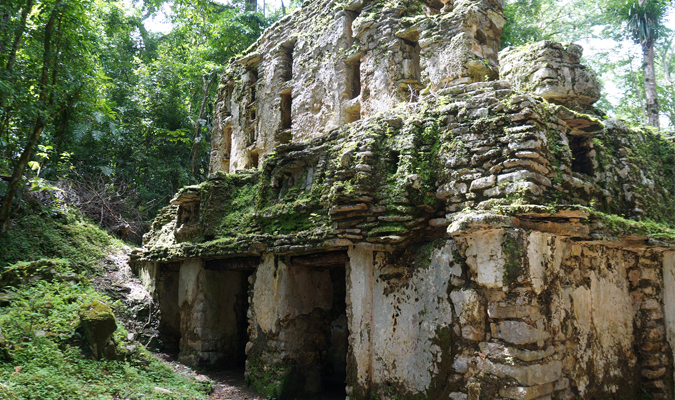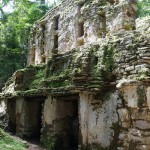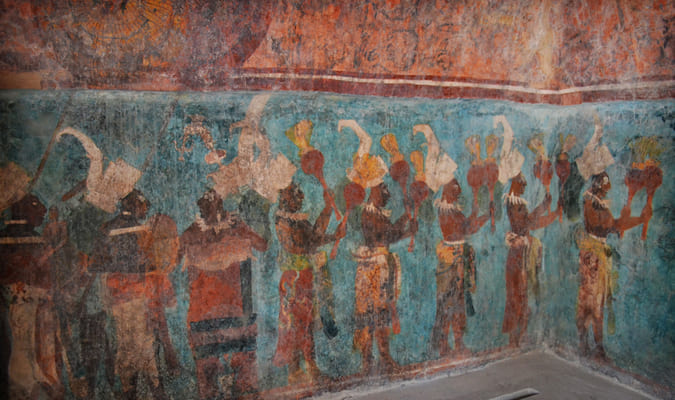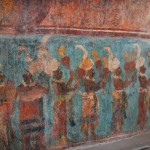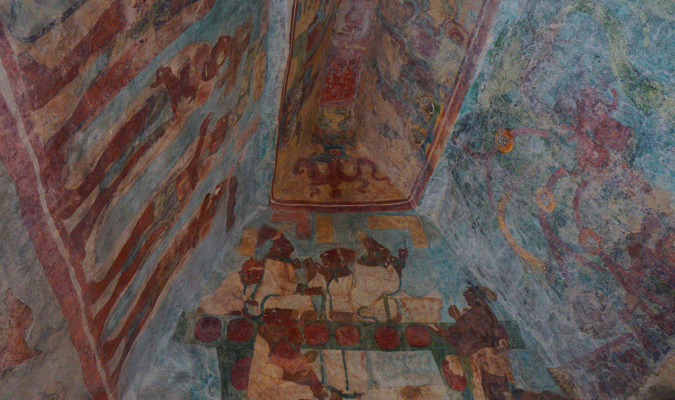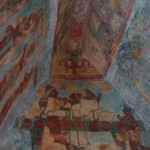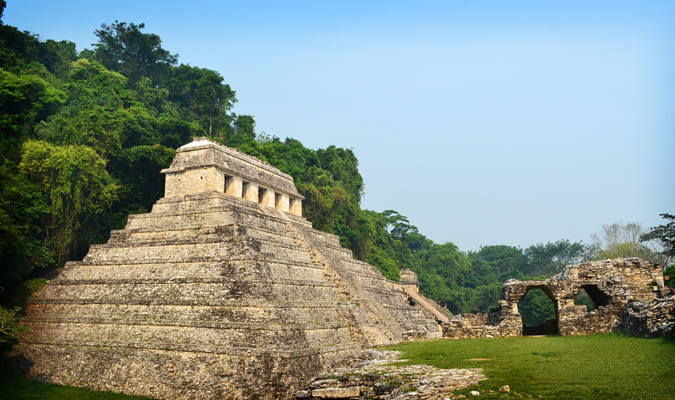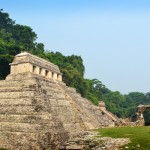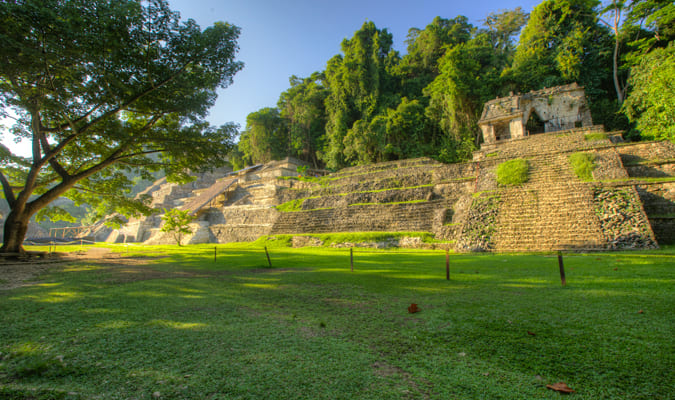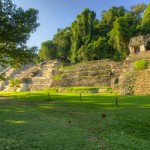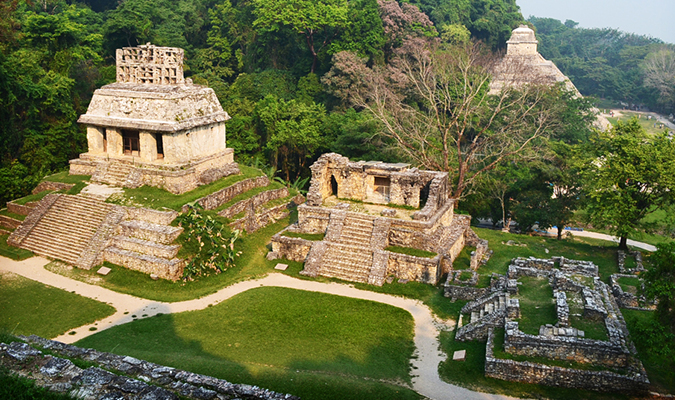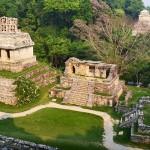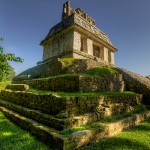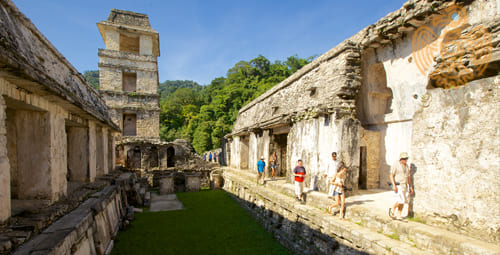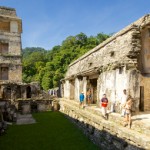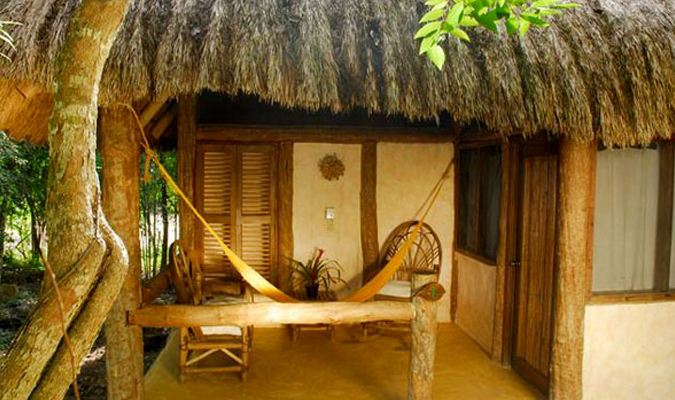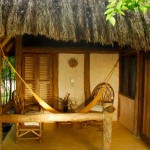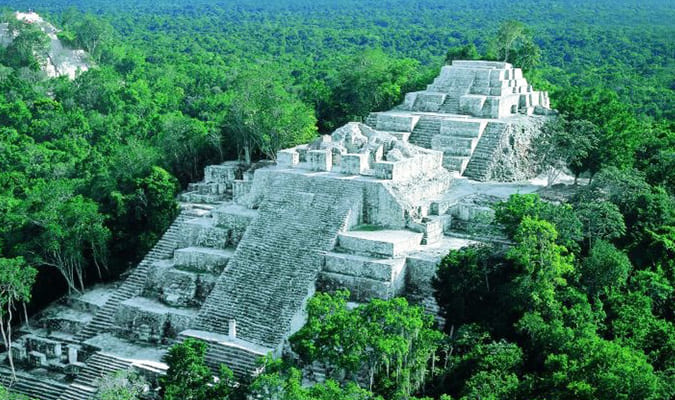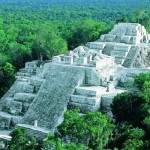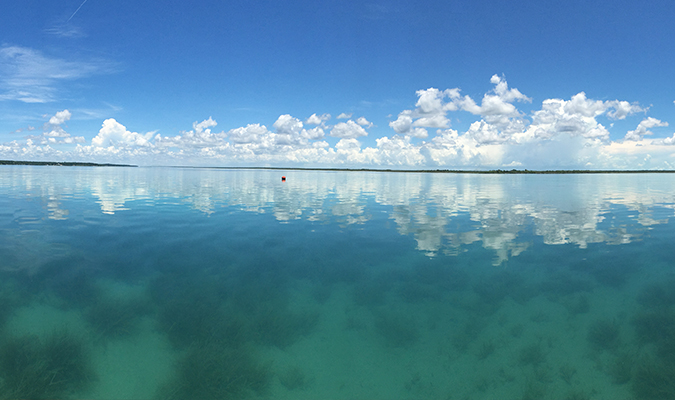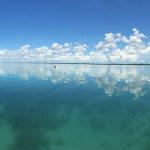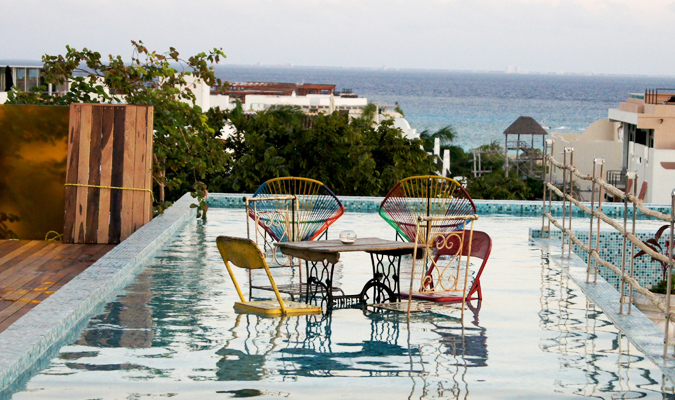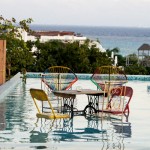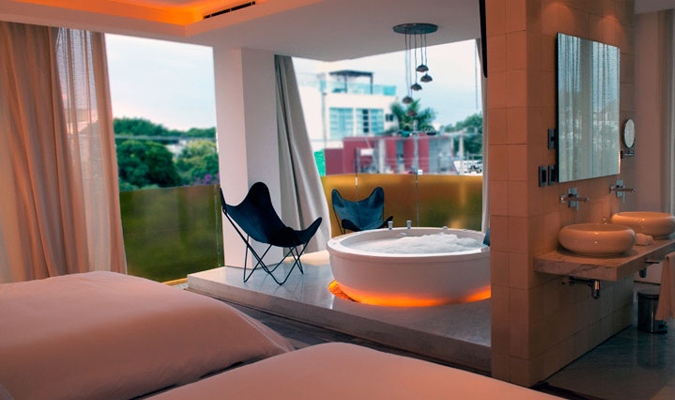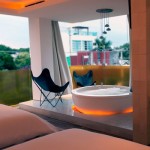 6
HIGHLIGHTS
Mayan Ruins – Locally guided visits to the amazing archaeological sites of Chichen Itza, Uxmal, Palenque, Bonampak, Yaxchilan, and Calakmul
Merida – Visit the lively and colorful city with festive evenings in the town plaza
Campeche – Explore this charming coastal city and take an evening stroll along the boardwalk
Celestun – Discover the beautiful Biosphere Reserve where you'll find North America's largest flock of flamingos
Cenote and Bacalar – Visit one of Mexico's Magical Towns and Cenote Azul, one of Mexico's largest cenotes
Day 1: Arrival to Cancun
View it on a Map
Welcome! Upon arrival at Cancun International Airport, you will be taken to your hotel and meet your guide for a quick orientation.
Overnight: The Ritz-Carlton Cancun
Day 2: Chichen Itza to Merida
Today, you will travel to Merida. En route, stop at the Mayan Indian market where you can see contemporary and traditional arts and crafts. Next head to the archaeological site of Chichen Itza, one of the most important sites in the Mayan culture. During the Maya-Toltec period, Chichen Itza quickly developed into a major ceremonial center and the temple of Kukulcan-Quetzalcoatl is one of the outstanding structures that you will visit from this period.
After lunch,  continue to your hotel in the beautiful capital of the Yucatan, Merida. At arrival, you may check in and enjoy the rest of the afternoon at leisure. You are invited to roam the many shops, museums, and plazas of this charming colonial city, home to the descendants of Mayan civilizations.
Overnight: Casa Lecanda
Day 3: Privately Guided Excursion to Biosphere Reserve of Celestun and Merida City Tour
Early today you will enjoy a privately guided excursion to the Celestun Biosphere Reserve, famous for its ria with beautiful flamingo colonies, fresh water springs, and calm beaches. More than 350 species have been identified in this reserve, of which many are permanent residents. Enjoy a private boat ride and admire the magnificent of nature.
After free time for lunch you will head back to Merida City for a guided tour of the city including the colonial architecture, churches, and monuments of this thriving Yucatan city.
Overnight: Casa Lecanda
Day 4: Transfer to Campeche and Visit Uxmal
Early today you will depart from Merida to enjoy a morning sightseeing tour of Uxmal where intricately carved temple facades pay homage to Chaac, the Mayan rain god. A traditional Mayan lunch will be served before continuing the journey to the coastal city of Campeche, the first port city founded by Spanish conquistadors in the Yucatan Peninsula.
Overnight: Hacienda Puerta Campeche
Day 5: Campeche City Tour and Transfer to Palenque
Today starts with a private tour of Campeche, which takes you from one end of this colorful UNESCO World Heritage City to the other on a journey through its history, visiting fortresses, museums, and churches. You will learn about the port city of yesteryear and the Campeche of today. In the afternoon, continue your guided Mayan journey along the cost of the Gulf of Mexico to the ancient city of Palenque.
Overnight: Cha Nab Nal
Day 6: Palenque Private Full Day to Yaxchilan and Bonampak
Early today depart from Palenque for a transfer to Bonampak. Bonampak means "painted walls" in Maya, the native language still used by the inhabitants of this isolated region. At arrival you will visit the fascinating and well guarded secret of the Lacandón Forest well known for its astonishing frescoes inside the Templo de las Pinturas.
After some time to take in these surprising illustrations, continue the adventure of exploring the lesser-visited Mayan world with a visit to Yaxchitlán, known for its ornamented building facades, roof combs, and impressive stone lintels that depict battles and ceremonial events. Yaxchitlán is only reached via boat and straddles a bend in the Usumacinta River, the natural border between Mexico and Guatemala. As you explore the archaeological site, the calls of the many howler monkeys swinging from the trees right above remind you just how far from modern civilization you are and how powerfully alive the Lacandón forest remains.
Overnight: Cha Nab Nal
Day 7: Palenque to Puerta Calakmul visiting Palenque En Route
Today you will be privately transferred to Calakmul and visiting Palenque Archaeological Zone en route. Explore the ancient Mayan city of Palenque that lay deeply covered by the jungle for hundreds of years. Learn about the inscriptions found there that narrate 180 years of the city's history and climb up the temples that offer impressive vistas over the lush jungle all around. After your archaeological exploration, your private guide will drive you to your hotel in Calakmul.
Overnight: Puerta Calakmul Ecovillage
Day 8: Full Day Excursion to Puerta Calakmul
Today you will meet your guide for a full day privately guided excursion to Calakmul, an archaeological site located approximately 3.5 hours outside of Campeche. It is one of the oldest Mayan sites, also the largest ecological reserve of Mexico, where many species in danger of extinction such as the jaguar, king vulture, harpy, eagle, dark and spider monkey and many others inhabit. Archaeology and ecology blend in Calakmul, giving place to one of the most impressive sites of the Mayan World, which due to its beauty has been declared patrimony of mankind by the UNESCO.
Overnight: Puerta Calakmul Ecovillage
Day 9: Puerta Calakmul to Playa del Carmen with Bacalar
Today you will be privately transferred to your hotel in Playa del Carmen visiting Bacalar en route. Bacalar is a Mexican Magical Town known for its "lagoon of the seven colors" because of the blue spectrum of water that changes at sunrise or sunset. In Bacalar you can swim or even take part of a private kayaking tour on the calm waters of this amazing lagoon.
Afterwards, you will have lunch at a nearby restaurant called Cenote Azul to enjoy a variety of Mexican and Caribbean dishes followed by a refreshing swim in the mystical beauty of the cenote.  Cenote Azul, along with all cenotes, are natural and unique in the world, considered sacred by the Mayan and once the only source for fresh, sweet water in the Yucatecan jungle. After your time at Cenote Azul, you will continue toward your hotel in Playa del Carmen.
Overnight: Be Playa
Day 10: Departure from Cancun
Private transfer to the Cancun International Airport.

Dates
Our trips are fully customized, allowing us to build your itinerary for any time of the year.
Prices
Our custom-tailored journeys start from $800 USD per day for two travelers. Contact us today to discuss your travel desires and design a personalized proposal with exact pricing.
Please note, our pricing guideline is a starting from price and is not necessarily applicable to the suggested hotels contained within the suggested itineraries on this web site. Itineraries are customized prior to final pricing.