OVERVIEW
ITINERARY DETAIL
DATES AND PRICES
Set out with your team on one of the most exciting Baja adventures around: an extreme extravaganza of car racing, kayaking, and surfing. This five-day trip, designed as an executive retreat, combines hair-raising adventure and team building exercises to produce an unforgettable getaway.
The adventure starts with a group off-road car race through sand washes, cactus forests, and mountainous terrains. Then, you'll enjoy surf lessons, hikes to waterfalls, and kayaking on the open seas.
It's not all high-octane adventure though. Your team will still be able to relax together over group dinners and gentle walks along Baja's cliffs. Speak to a member of a Journey Mexico team to book this adventure or to customize it in any way you please.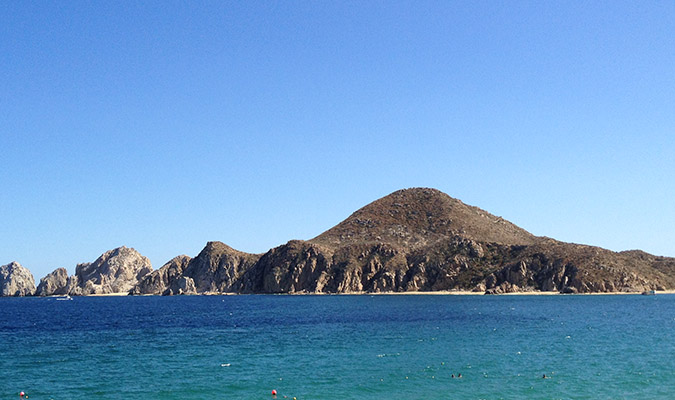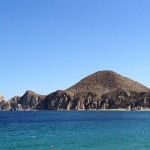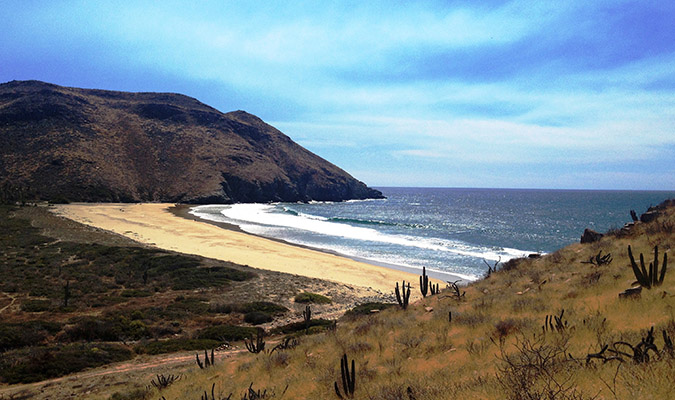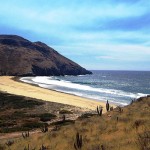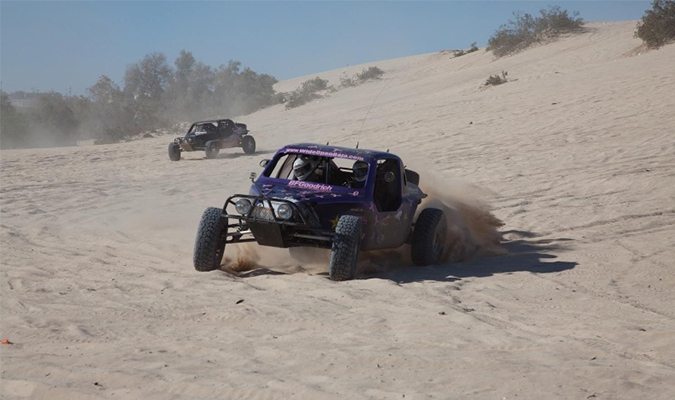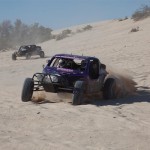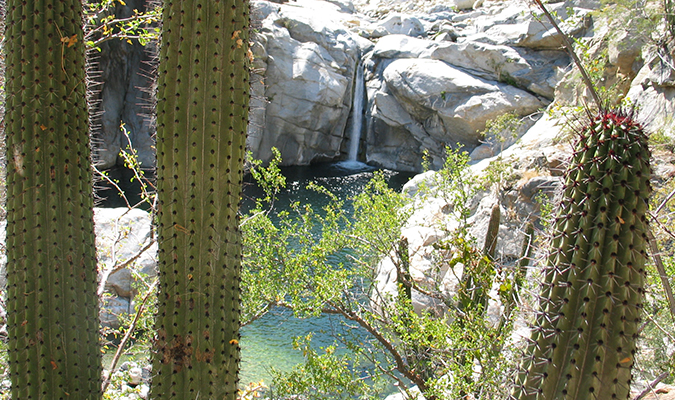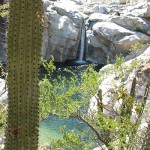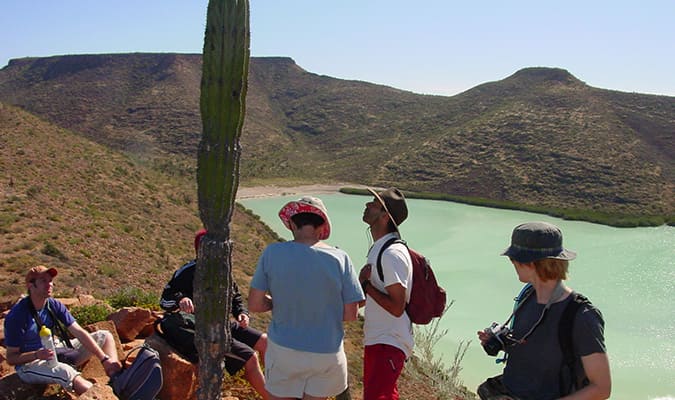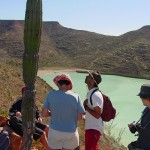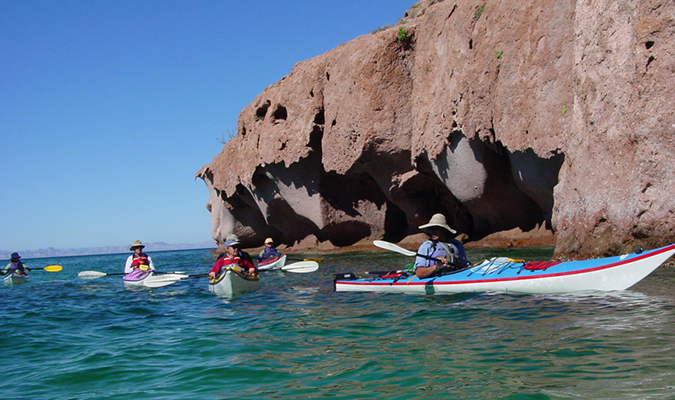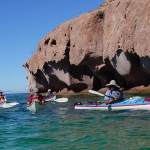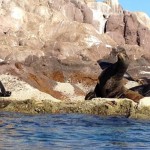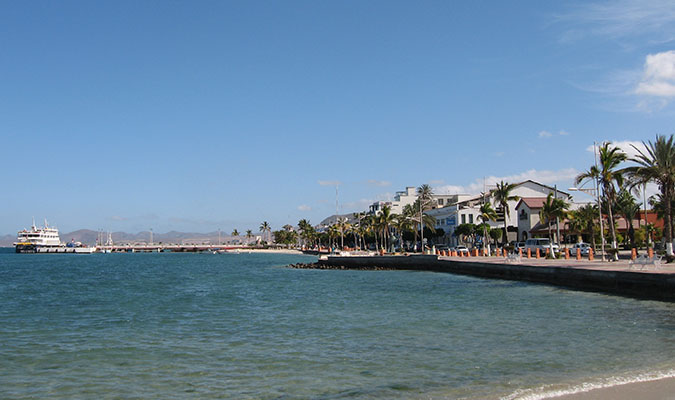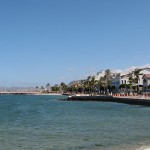 HIGHLIGHTS
Wide open Baja car racing – Get behind the wheel of these refined machines, strap yourself in and prepare to master the diverse terrain of the Baja Peninsula.
Kayaking the Sea of Cortez – Go on a sea kayaking expedition in the turquoise waters off the beautiful Island of Espiritu Santo where we will also enjoy guided walks and a visit to a sea lion colony.
Hiking in the Sierra de la Laguna Biosphere Reserve – Hike into the Sierra de la Laguna Biosphere reserve and experience the magic of cascading waterfalls in the spectacular cactus forests of this seldom-visited desert wilderness.
Todos Santos – Explore the charming fishing village and try your hand at surfing at Los Cerritos beach
Day 1: Arrival to Los Cabos
Travelers will be met at the airport and transferred to their chic beachfront hotel, ME Melia, which is within walking distance of Cabo's famed nightlife scene. Meet your group leader and other members of the team for an orientation.
Day 2: Car racing and a trip to Todos Santos
Today the group will have the chance to get into an off-road car race. It's the perfect way for your team to blow-off some steam and enjoy some healthy competition. Depending on the weather conditions, the group will tackle the varied terrains of the Baja Peninsula which could include sand washes, cactus forests, mountains, ranches, beaches, and tight winding trails.
After crowning your champion and a spot of lunch, enjoy a private transfer to Todos Santos, a desert oasis village on Baja's rugged Pacific Coast. After checking in to the fabled Hotel California, made famous by the Eagles, enjoy a walking tour of this fascinating Pueblo Magico.
As the day cools off, explore the secluded coastline and pristine beaches surrounding the town. A cliff hike takes us along miles of spectacular coastline with sweeping views of Baja's stark and rugged beaches. Return to town to relax and enjoy a delicious dinner at one of its many excellent restaurants.
Day 3: Surfing lessons and Sierra de la Laguna Biosphere
Enjoy surfing lessons before setting out to explore the Sierra de la Laguna Biosphere Reserve. Follow the trail and watch as the landscape changes, the cactus forest thickens, and we come across three different waterfalls in the middle of the desert. Enjoy the opportunity to splash in the waters, take pictures, or just relax.
Next, travel to the beautiful crescent-shaped beach of Los Cerritos for a picnic lunch and an opportunity for the team to surf gentle Pacific rollers.
Day 4: La Paz and Isla Espiritu Santo
After an early morning breakfast, transfer across the peninsula to a high-speed motorboat that will take you to Isla Espiritu Santo. Upon arrival, set out on a sea kayak, paddling the turquoise waters beneath spectacular volcanic cliffs to one of many beautiful beaches for a picnic lunch.
After food and a natural history walk, travel to a beautiful off-shore island, home to a large sea lion colony. Experience the thrill of swimming with the pups and hundreds of tropical fish. Finally, return to your hotel in La Paz for dinner in town.
Day 5: Departure from La Paz or Los Cabos
The group will enjoy a private transfer from the hotel to the airport for their onward flights home.
Dates
Our trips are fully customized, allowing us to build your itinerary for any time of the year.
Prices
Our custom-tailored journeys start from $1,000 USD per day for two travelers. Contact us today to discuss your travel desires and design a personalized proposal with exact pricing.
Please note, our pricing guideline is a starting from price and is not necessarily applicable to the suggested hotels contained within the suggested itineraries on this web site. Itineraries are customized prior to final pricing.