OVERVIEW
TOUR DETAIL
DELUXE TOUR
Discover the most important Mayan Archaeological Sites of northern Quintana Roo, State – Cobá and Tulum.
Explore the region safely in your own private expedition while having fun and learning about the local culture past and present – you may be surprised to find out that the local people of Cobá still speak the native Mayan Language!  Even at first glance, the impressive structures at Cobá speak to the grandeur of the civilization that produced them ages ago. Interestingly, today very little is known about this largest and most important Mayan city in this region during its apex, known as the Classical period; your expert guide will discuss the different theories that seek to explain the different temples, ball courts, structures and other salient features. Tulum's pre‐hispanic name was Zama, which means "dawn"; most archeologists believe this is due to Tulum's geographic location, perched on a cliff looking eastwards upon the Caribbean Sea, allowing for a full appreciation of the sunrise.
PHOTO GALLERY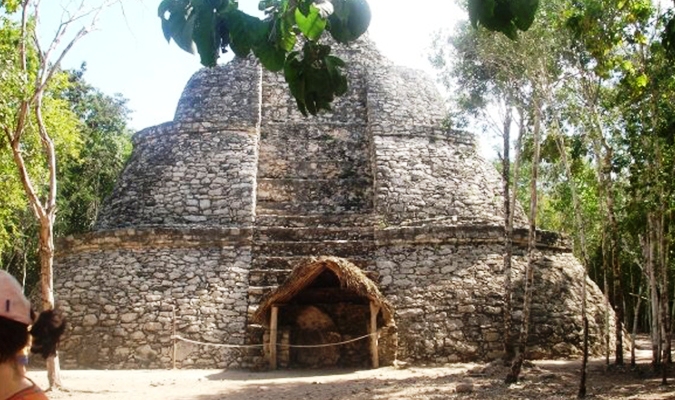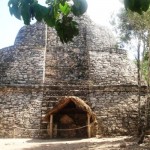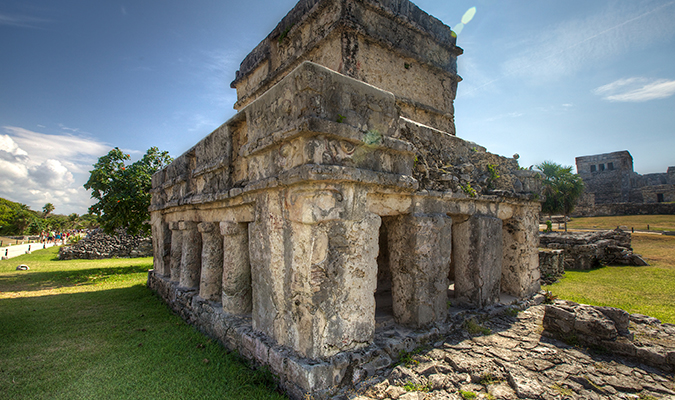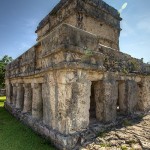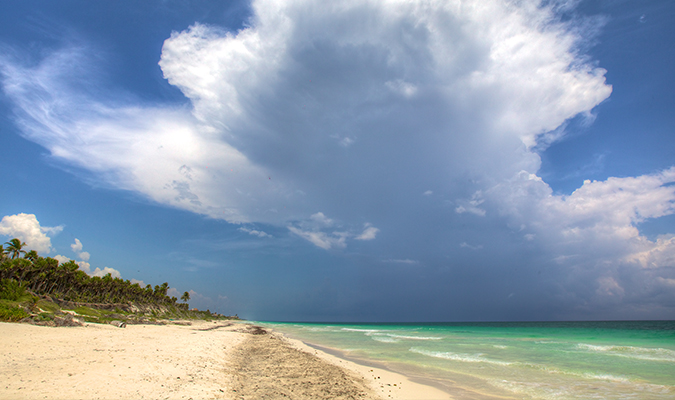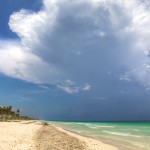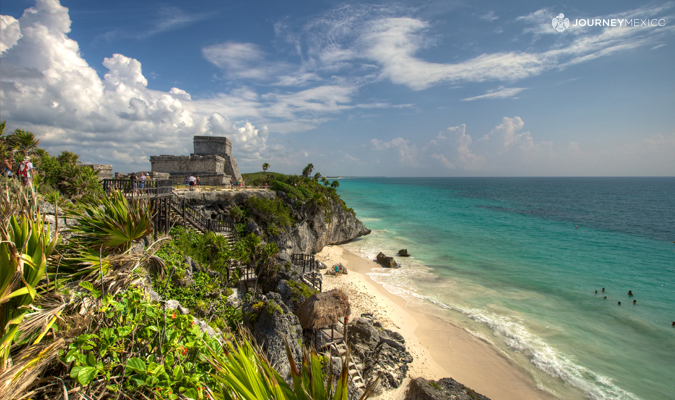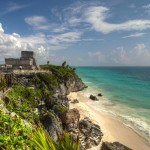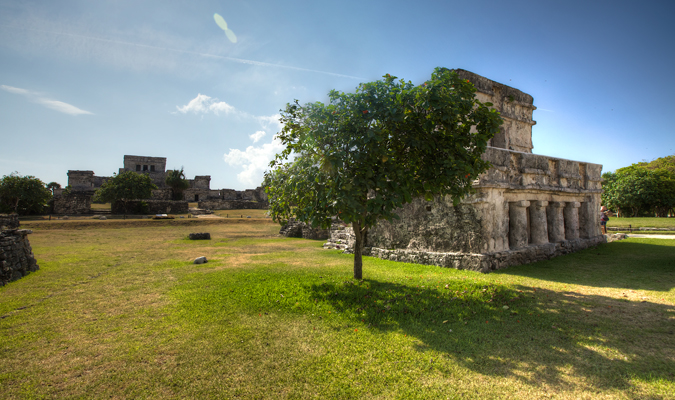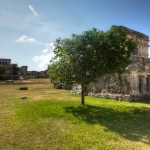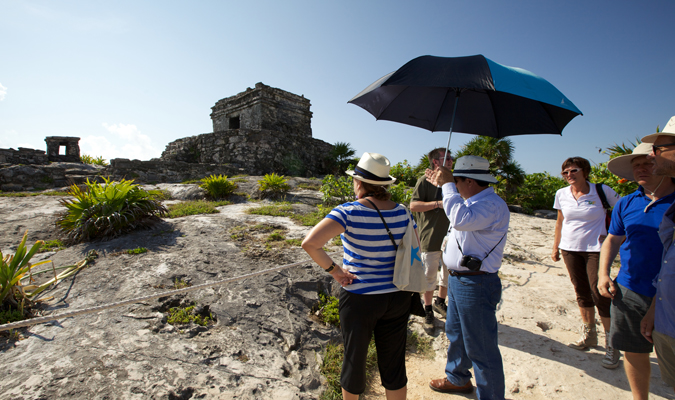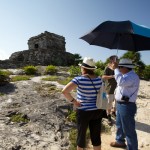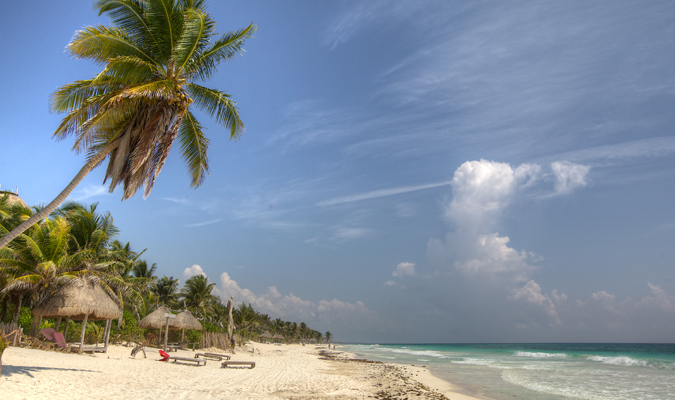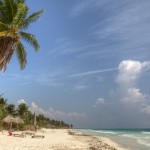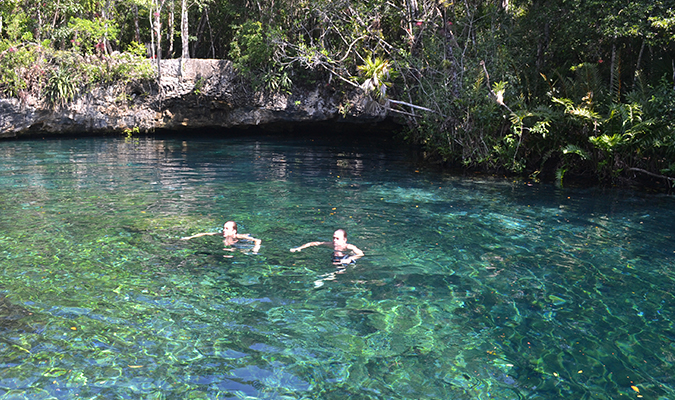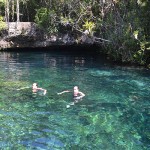 HIGHLIGHTS
You will be picked up in your hotel lobby by your expert guide and privately transferred in a deluxe vehicle to Cobá. Upon arrival and before entering the site your guide will explain the historical importance of Cobá. Due to the sheer size of this site you will be given the choice to visit Coba by bicycle under your own or if you prefer, by tricycle that will be driven by one of the local people.
After the visit we will continue to some of the best kept secrets of the area – the secluded underground Cenotes. Cenotes are underground sink holes that form along a river network and can be accessed through tunnels, caves, and other geological openings into the mysterious and beautiful subterranean world. The Cenotes you will visit are only a few minutes away from the Cobá, but are considered some of the most beautiful in the whole Peninsula and perfect for a refreshing swim after exploring in the tropical climate.
Once you have enjoyed the refreshing waters you will continue on to  Tulum You then return to your Hotel

Tentative Time Table for this Expedition:
08:00 Meet your Tour Guide and private Transfer from your Hotel to Coba – 1:30 hours. (125km or 75 miles)
09:30 Arrive to Coba and start visit – up to 1:30 hours.
11:00 End of visit and transfer to Tulum
12:00 Drive to Tulum for lunch (Not Included)‐ 1 hour.
13:00 Lunch in Tulum by the beach. – 1 hour
14:10 Arrive to Tulum and visit with optional Swim in the Sea! – up to 2 hours.
16:10 Return to Hotel.
17:00 Arrive to the Hotel
Important notes:
Following our recommended start time below, you will avoid the peak visitation hours.
Following our recommended start time below, you will avoid the mid‐day peak temperatures.
Our expedition offers you a fully private service which offers flexibility to prolong your visit, enjoy an extended lunch.
This expedition includes:
Certified expert bi‐lingual Guide and an additional driver
Cool bottled water throughout the expedition
Entrance fees to Coba and Tulum
Ground transportation in standard vehicles mentioned above

This expedition does not include:

Gratuities for your Tour Guide and Drivers
Meals
Towels
Items of a personal nature
What should you bring with you?
Comfortable walking shoes – preferably closed toed shoes (no flip flops); sun block; change of clothes and towel if you want to swim in the Cenote; sun glasses; hat; camera and money for optional tips & souvenirs.

The Deluxe tour offers luxury Vehicles, a la carte lunch, all entrance fees, snacks, cold scented towels, Certified Guide + Driver and more flexibility.
Please contact us for more information.