OVERVIEW
ITINERARY DETAIL
DATES AND PRICES
Take a trip to southern Baja California, home to striking desert-meets-ocean scenery, wild sweeping coastline, and a wealth of natural beauty. On this magical 6-night itinerary, explore the best of Baja while treating yourself to a stay at the ultra-luxe One & Only Palmilla, set on one of Los Cabos´ only swimmable beaches.
Enjoy a private scenic flight on route to the beautiful Espíritu Santo Island, where you can snorkel with sea-lions and bathe in turquoise waters. Get to know the Pueblo Mágico and creative cultural hub of Todos Santos before savoring a 5-course lunch at Jazamango. And take the plunge into Baja´s surf culture with a personalized session accompanied by your private expert guide.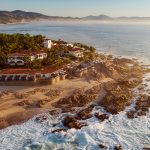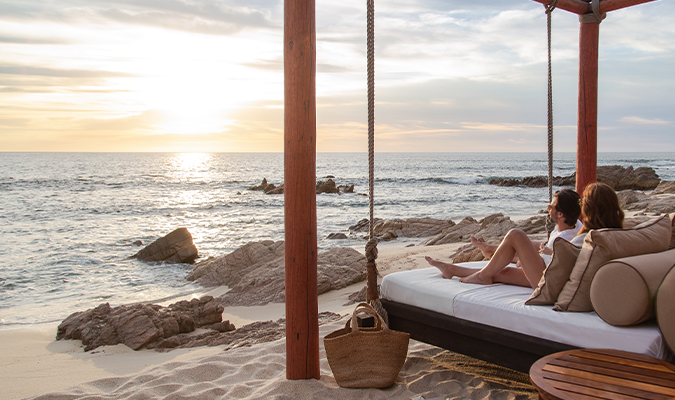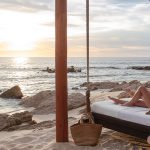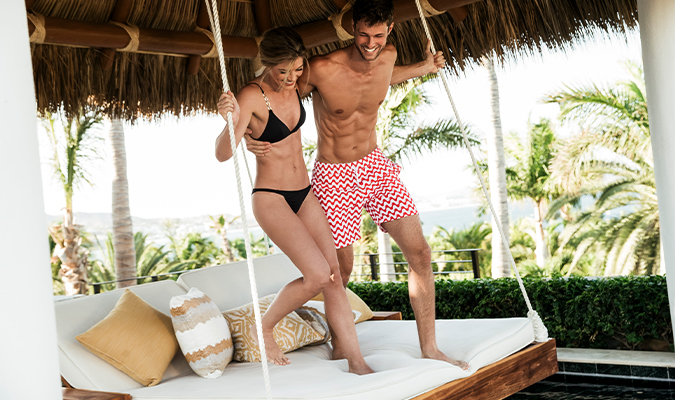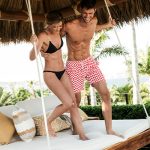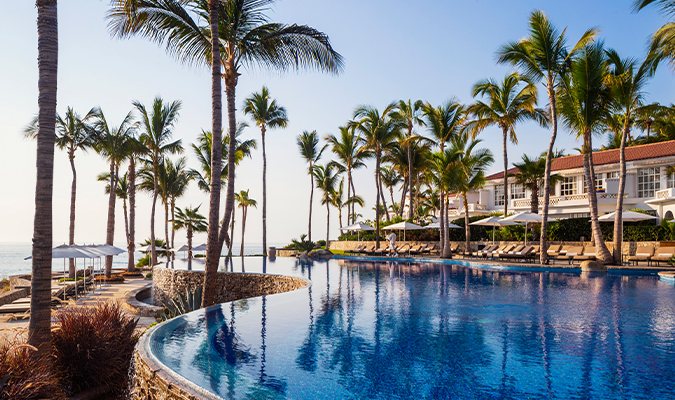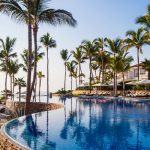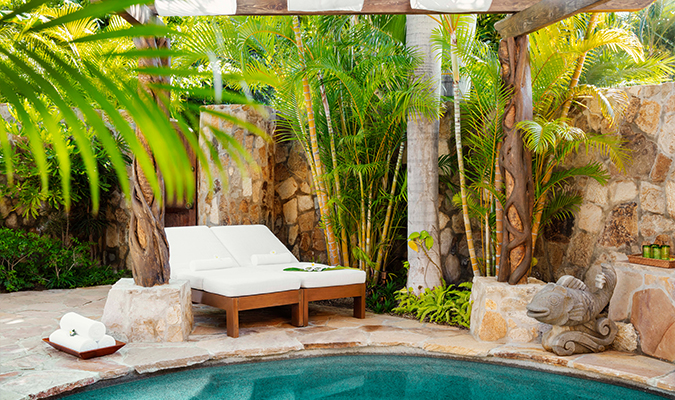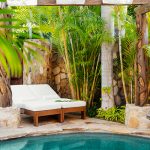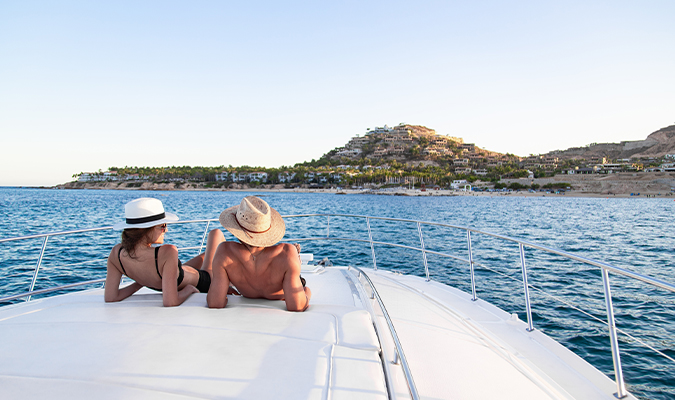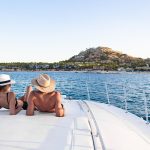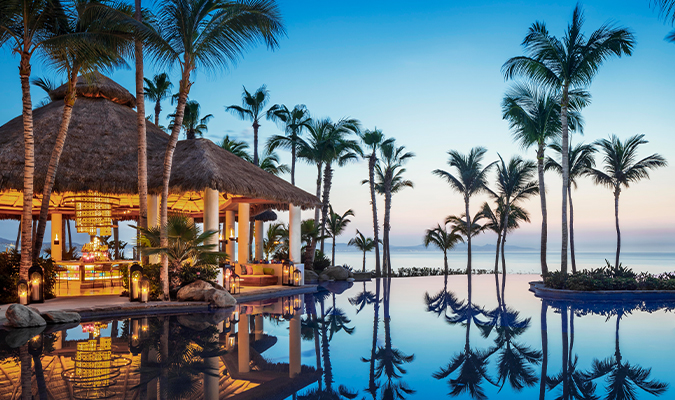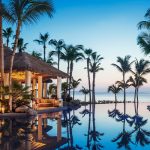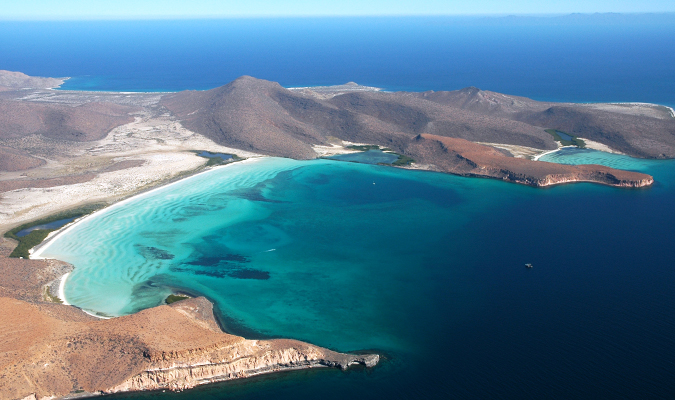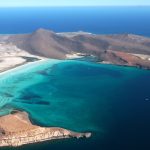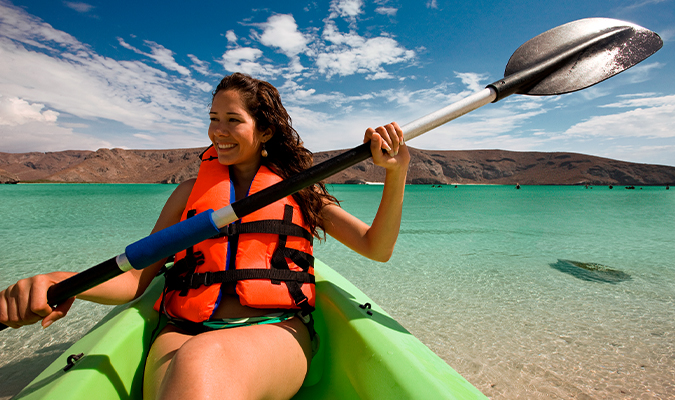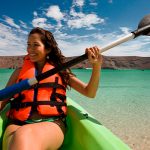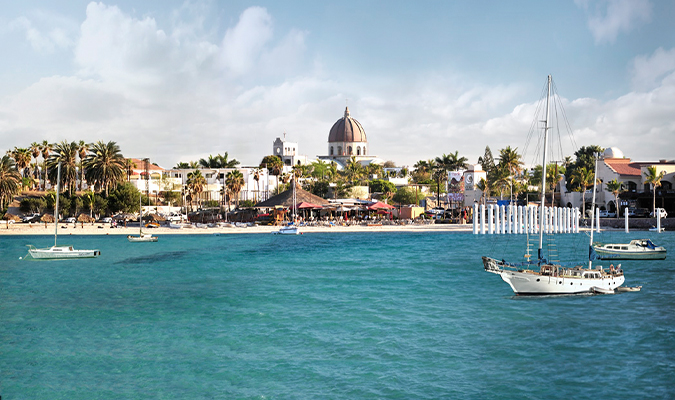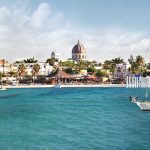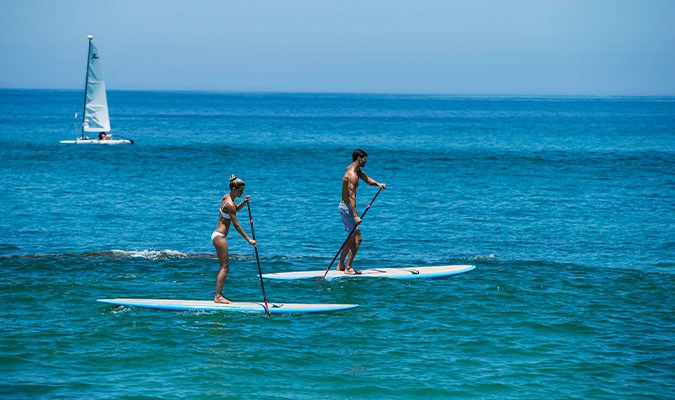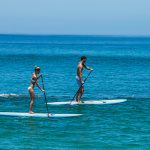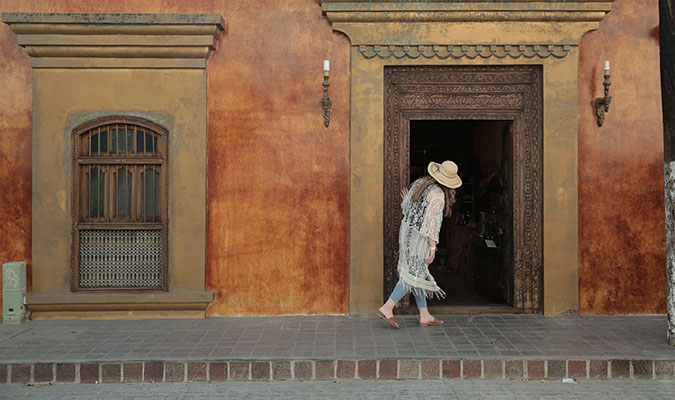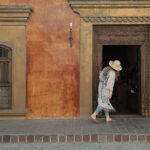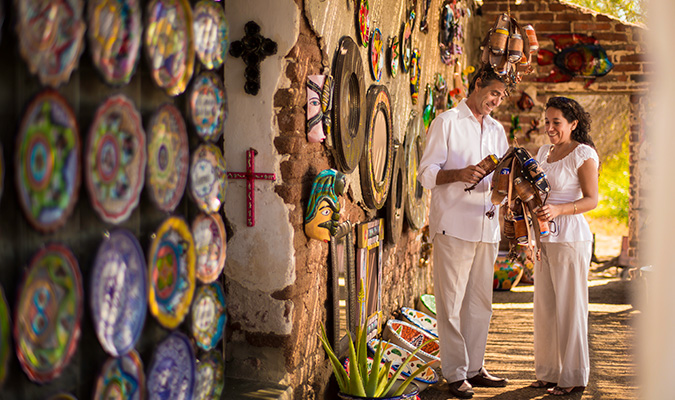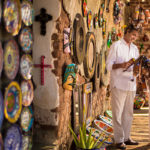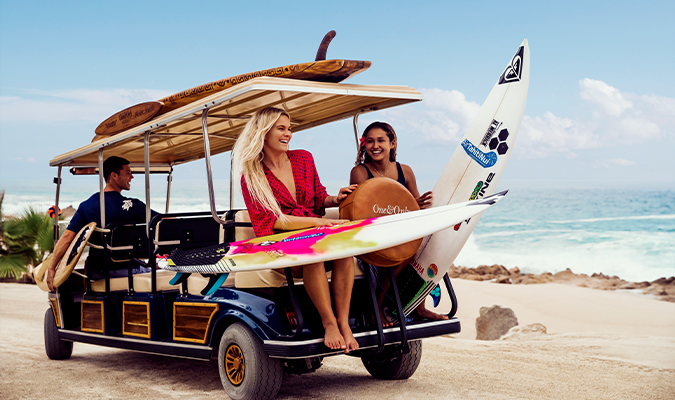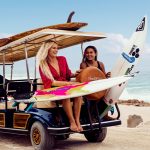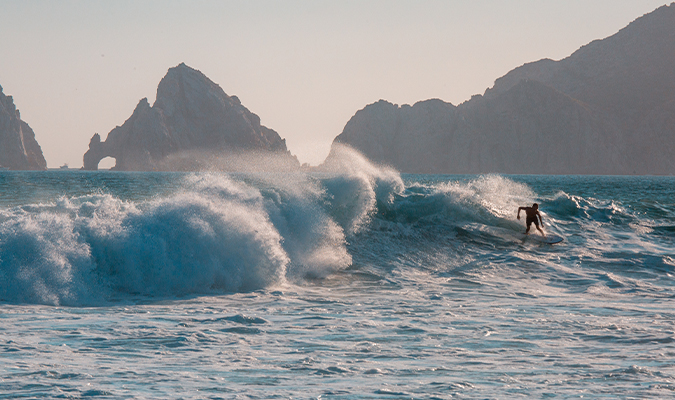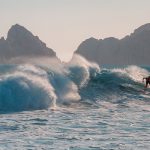 HIGHLIGHTS
One&Only Palmilla – The secluded resort blends Mexican aesthetics with Spanish colonial-era design and luxurious contemporary touches. Unwind among palm-fringed gardens, relax with a spa treatment, and experience world-class cuisine at a choice of four outstanding restaurants.  
Isla Espíritu Santo – Take a private scenic flight to La Paz where you´ll head out by boat to the island. Swim with sea lions, learn about natural history, and enjoy white sand beaches surrounded by crystalline waters. 
Todos Santos – Explore this Pueblo Mágico´s galleries, artisan markets, and local flavors. Sample tequila, Baja coffee, and Mexican candies, rounded out with a 5-course lunch at Jazamango. 
Private Surf Session – Hit Baja´s famous waves with a private surf guide who´ll take you to the best spots for the conditions of the day. 
Day 1: Los Cabos Airport Private Transfer to One & Only Palmilla
Your private driver will meet you at the arrival's hall of Los Cabos International Airport and you will be driven the 11km (15 minutes) to San Jose del Cabo.
Optional Suggested Evening Experience on Property: Spa
The One & Only Spa Offers you a wide selection of relaxation treatments where you can experience authentic Mexican rituals, wellness therapies, and world-class face and body treatments.
Dinner suggestion for tonight: SEARED Restaurant
Michelin-star Chef Jean-Georges Vongerichten brings his internationally renowned culinary style to their modern wood-fired grill. Showcasing the finest cuts of meats, the freshest seafood, and delectable sides with one of the most extensive wine lists in all of Mexico
Hotel: One & Only Palmilla

Day 2: Los Cabos Scenic Flight to La Paz & Espíritu Santo Island
Take a scenic private flight from Los Cabos to La Paz and explore Espíritu Santo Island, a UNESCO World Heritage Site full of natural life.
Following a private pick-up from your hotel, board your private Cessna aircraft at San Jose del Cabo FBO terminal. Enjoy a 20-to-25-minute flight with views over Baja Sur´s landscape on the way to La Paz.
Meet your expert naturalist guide at La Paz Marina and set sail in a private skiff. Along the way, your expert will brief you about the natural history of the island, home to turquoise waters, a sea lion colony, and numerous fish and marine bird species. After navigating the waters around Espíritu Santo, you´ll arrive at the native sea lion colony. Accompanied by your guide, spend some time swimming, snorkeling and interacting with the playful sea lions*. Your guide will take you to one of the island's secluded beaches for a tasty picnic lunch, where you can swim and snorkel, relax, or take a walk to explore more of this unique location. After your adventure to Espiritu Santo Island, head back to La Paz Marina by boat before taking your return private flight to San Jose del Cabo. Upon landing, you´ll be driven back to your hotel.
*During the sea lion mating period, from June 1st through August 31st, sea lion observation takes place from onboard the boats. Afterwards, you´ll travel to a site away from the rookery to snorkel with tropical fish.
Dinner suggestion for tonight: Agua Restaurant
Agua's outdoors-indoors setting and spacious terrace offer breathtaking views for your family breakfast, lunch with friends, or romantic dinner.
Hotel: One & Only Palmilla
Day 3: Baja Culinary Revolution, Todos Santos
The revolution in Baja's food & drink culture made a shift from hearty and traditional dining to new-age cuisine. Today, the scene takes full advantage of the variety Baja has to offer.
Experience Baja's Culinary Revolution in the coastal Pueblo Mágico (magic town) of Todos Santos. Located at the foothills of the Sierra de la Laguna Mountains, this picturesque Mexican gem charms with its authentic colonial architecture and cobblestone streets. It's also home to the legendary Hotel California.
Todos Santos was initially founded as a Mission community in 1724, it's name meaning "All Saints". Today, the town is a vibrant, cultural hub that's brimming with some of the best local artists, musicians, and writers from around the world.
On this private experience, you'll start the day sipping traditional Mexican coffee with a stop at Baja Beans, in the village of el Pescadero. Continue on to Todos Santos with your expert guide and get to know the town as you explore together. You can visit organic orchards where fruits like mangoes are grown, check out the best art galleries and boutiques, and take a look at the famous Hotel California (only on the outside). There'll be time for shopping as you browse local artisan work and sample tasty craft candies at a local market. On the way back to your accommodation, stop off for a fabulous 5-course, farm to table lunch at Jazamango, curated by the celebrated chef Javier Plascencia. Here, you'll also get the chance to taste Tequila – Blanco, Reposado and Añejo – before or after your special meal.
Dinner suggestion for tonight: Private Dining Experience
Experience the ultimate in private dining set within intimate, secluded settings. Loose all track of time at the historic Mexican chapel for a close evening under the stars; or experience the beauty and charm of a traditional Hacienda setting in the Bahia Courtyard complete with a private fireplace. Be serenaded by the sea with a splendid Bohemian-chic set up, a four-course culinary adventure and an intimate firepit dug into the sand. The One&Only dedicated team is on hand to personalize and curate your experience, with multi-course menus, live music, photography to capture the occasion, even a dazzling fireworks display.
Hotel: One & Only Palmilla
Day 4: Ultimate Surfing East Cape Private Experience
With its consistent warm-water waves and beautiful desert landscape, Los Cabos has become a kind of surfing Disneyland. This is the ultimate surfing experience to ride the best waves in Baja Sur. Los Cabos surf is generally divided into three main areas. The south-facing East Cape is most famous for its proliferation of fickle, secluded, silky right point breaks. The southeast-facing Costa Azul in San Jose del Cabo, Sea of Cortez, is known for its consistent waves for beginner to advanced surfers. The west-facing Pacific Coast, northwest of Cabo San Lucas, is recognized for its dependable beach and
rock-reef breaks.
Your surf trip can be personalized for any level of experience. You can feel in safe hands with our professional guides, who will take you to the best locations according to your skills and the conditions of the day. They can show you all the secret and secluded surf points around the East Cape and Baja's Pacific Ocean.
Optional Suggested Experiences on Property: Surfers & Golfers' Relief
After your surf experience take this powerful treatment because is designed for those who have been tackling the links or conquering the waves. A deep tissue massage is followed by a soothing hot compress applied to the back. An innovative G-5 machine then strategically rehabilitates muscles and relieves any pain. At the treatment's end, a cooling emulsion soothes, and refreshes skin kissed by days in the sun.
Hotel: One & Only Palmilla
Day 5: Day at Leisure at One&Only Palmilla
Optional Suggested Experiences on Property: Mexican Cooking Class
Expand your culinary horizons with a hands-on Mexican cooking class. The resort's Herb Garden is the perfect place to begin your journey, where you can discover indigenous chillies including habanero, pequin and poblano, alongside local herbs like cilantro, epazote and hibiscus tea plant. In learning how to select the finest ingredients and then prepare them with care, you'll find the beginnings of a delicious meal coming together – a seafood speciality that you can create and then enjoy in the stylish surroundings of the clifftop Agua restaurant.
Optional Suggested Experiences on Property: Temazcal Ritual
To continue with your day, we encourage you to experience a unique opportunity to refresh your soul and mind with the wide selection of rituals that One & Only offers you with authentic spiritual healers. Unlike anything you've ever encountered, the temazcal ritual is a total body experience with drumming, chanting and intense perspiring that some describe as akin to being reborn.
Dinner suggestion for tonight: Suviche Restaurant
Dramatic views and theatrical dining take centre-stage in Chef Jean-Georges' stunning Asian restaurant at One&Only Palmilla. With a lively ambiance and an inspired menu, Suviche offers a refreshing take on sophisticated dining for a memorable night out. Named after its two signature dishes – ceviche and sushi – prepare to be intrigued by Suviche's Japanese cuisine with an inventive twist.
Hotel: One & Only Palmilla
Day 6: Day at Leisure at One&Only Palmilla
Optional Suggested Experiences on Property: Make It a Beach Day
Enjoy a leisurely day at Pelican Beach in the comfort of your own private beach cabana, equipped with food and beverage service, special amenities, dedicated sun loungers, and more. Guests may choose from standard and premium cabanas. One of the region's few swimmable beaches, stunning Pelican Beach is perfect for snorkeling, swimming, and paddling. As the sun sets, linger by the pool for a round of their classic Mexican cocktails and refreshers, best enjoyed from the stylish swim-up bar.
Let the Chefs come to you for your Farewell Dinner
Be completely taken care of in the comfort of your own luxury room, suite, or villa. The private dining team offers superb attention to detail that can only be achieved through the dedication of their passionate staff. Choose your dining style – from a poolside celebration with your tribe, to an intimate dinner with your loved one – and let them completely cater to you.The private dining team will tailor your special meal, from your choice of cuisine and menu.
Hotel: One & Only Palmilla
Day 7: Departure Day
Your private driver will meet at your hotel in San Jose del Cabo and you will be driven to Los Cabos International Airport. Most hotels are located within a 15-20 minutes drive from the airport.
Dates
Our trips are fully customized, allowing us to build your itinerary for any time of the year.
Prices
Our custom-tailored journeys start from $1,800 USD per day for two travelers. Contact us today to discuss your travel desires and design a personalized proposal with exact pricing.
Please note, our pricing guideline is a starting from price and is not necessarily applicable to the suggested hotels contained within the suggested itineraries on this web site. Itineraries are customized prior to final pricing.