OVERVIEW
ITINERARY DEATAIL
DATES AND PRICES
Immerse yourself in Oaxaca's rich traditions and cultures and visit the homes of different artisans on this Oaxaca Native Crafts trip.
This is a six day trip designed to immerse you in the rich traditions and cultures that make up the vibrant state of Oaxaca. You'll visit some of the  most beautiful and important cultural spaces of the country and be invited into homes of various artisans to witness how they continue the traditions of making native crafts.You are guaranteed to meet people who will forever leave an impression in your life.
PHOTO GALLERY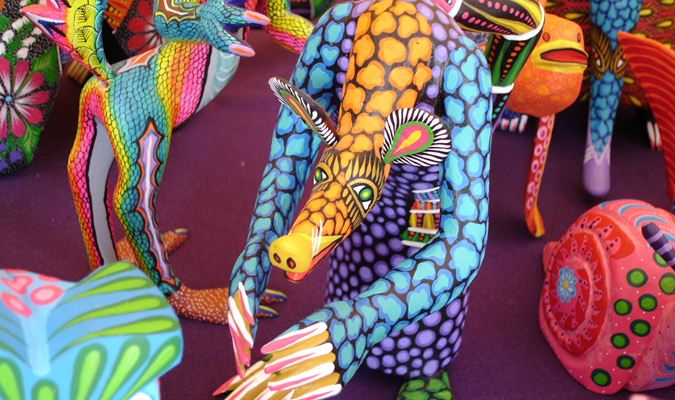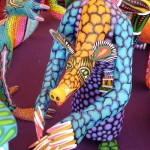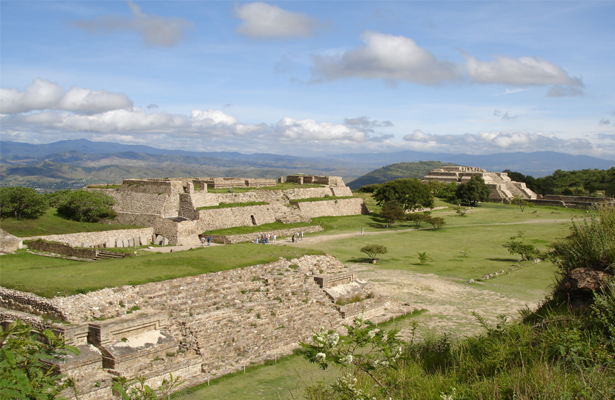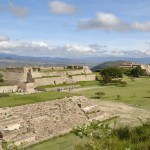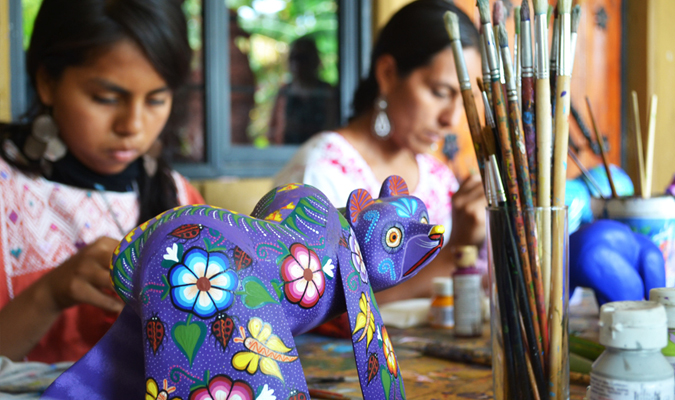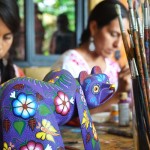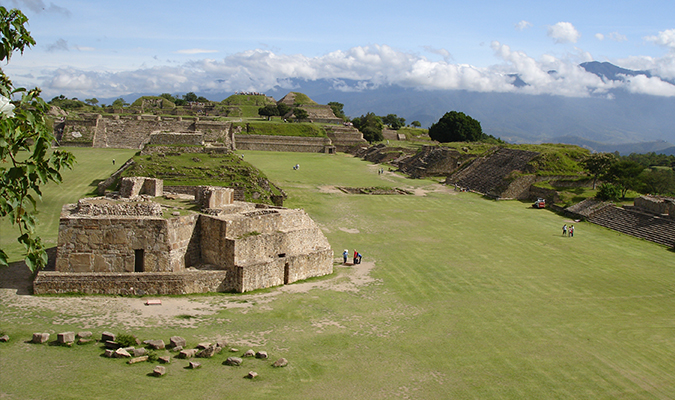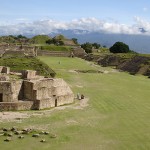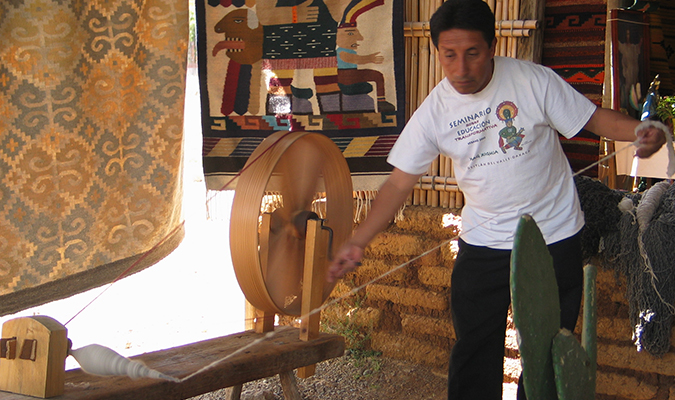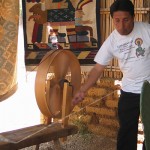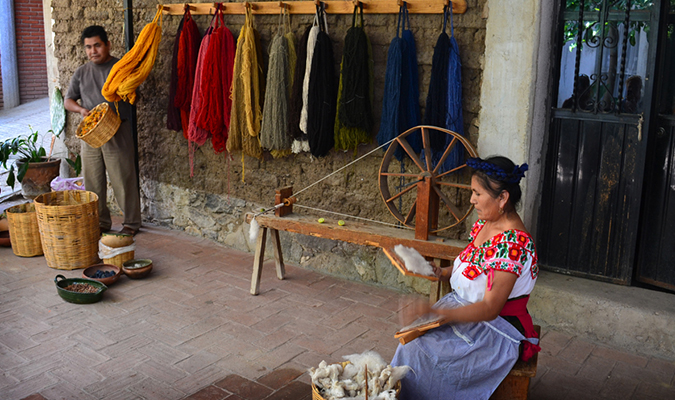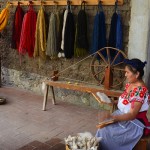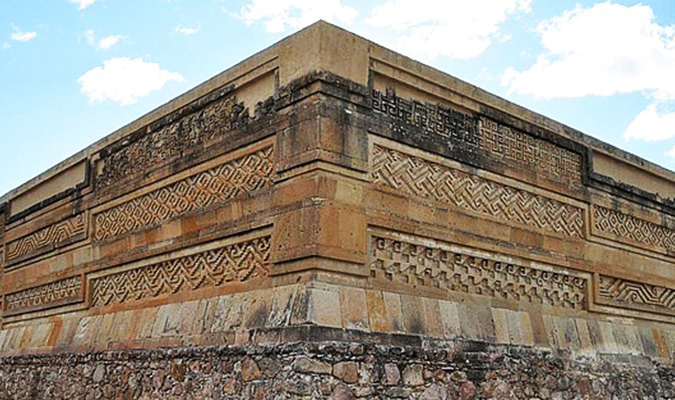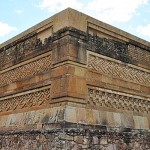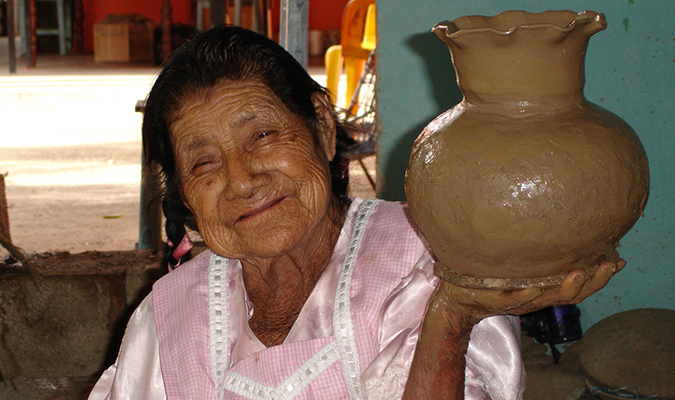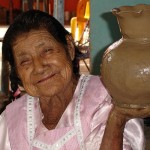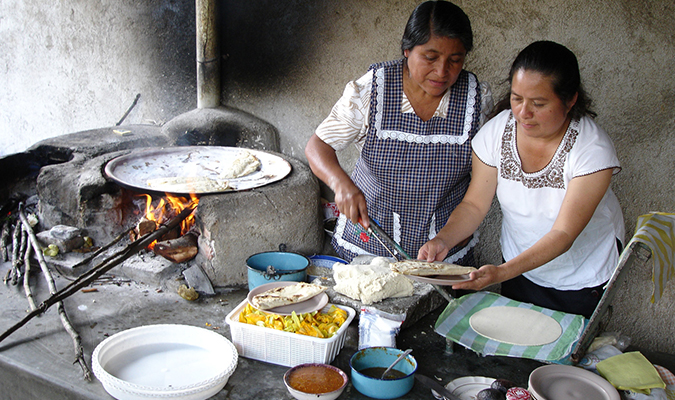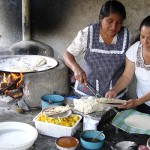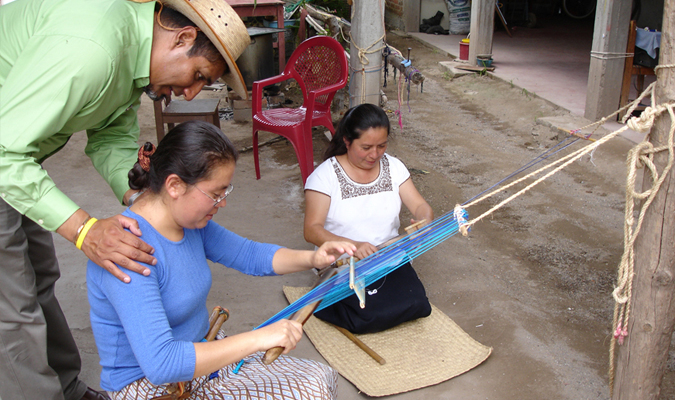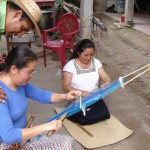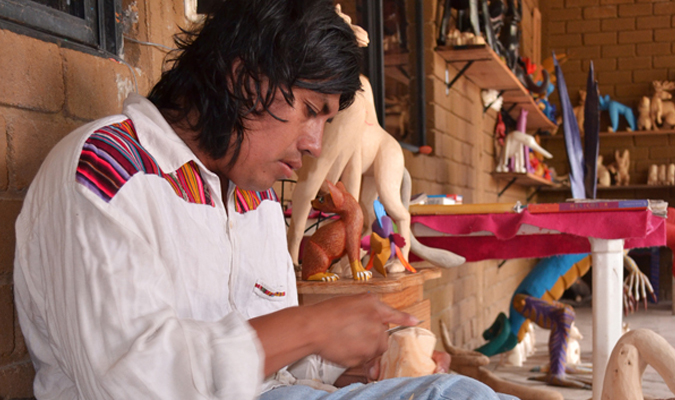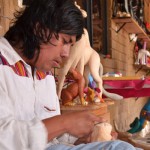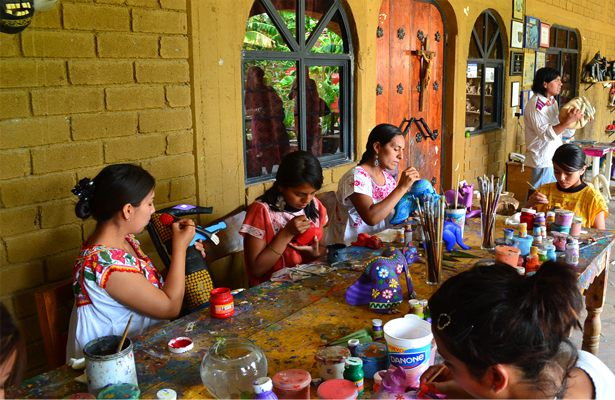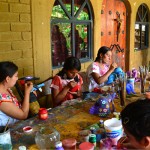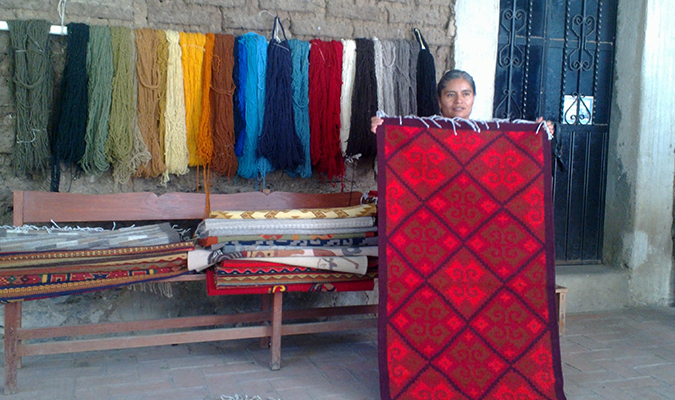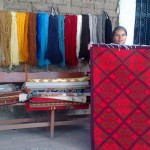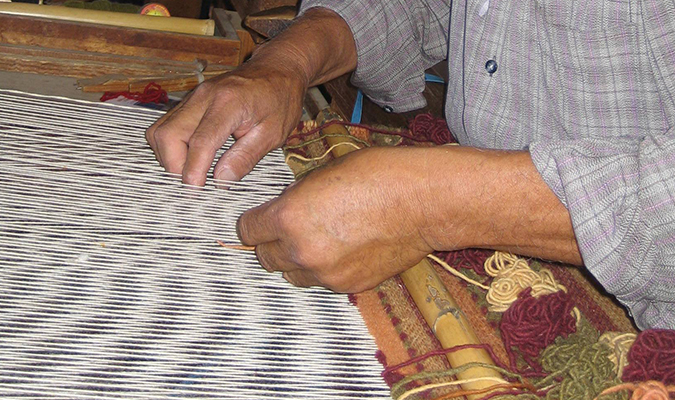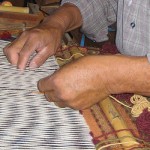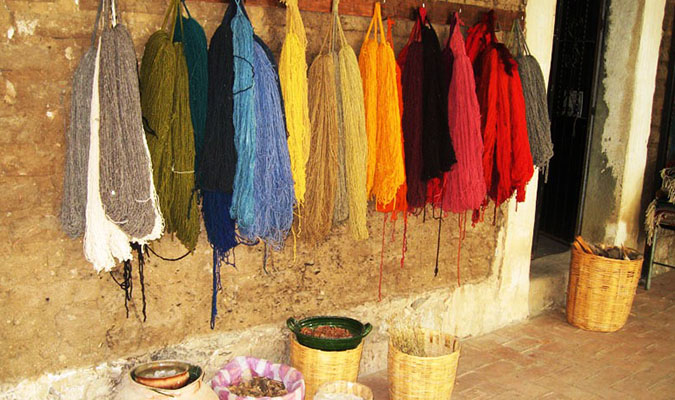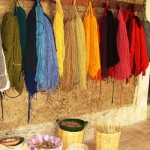 HIGHLIGHTS
Teotitlan del Valle – Visit the hub for the world-famous, traditional, woven, wool blankets and rugs of the state of Oaxaca
Tlacolula – Discover one of Mesoamerica's oldest markets
San Bartolo de Coyotepec – Visit the indigenous weaving villages and pottery and ceramic centers in these small, charming towns
Oaxaca City –  Immerse yourself in the fascinating mixture of Colonial Spanish influence and indigenous cultures found in Oaxaca
Monte Alban and Mitla – Discover the worlds of these pre-Columbian ruins
Tule Tree and Hierve del Agua – Be amazed by these natural attractions found in Oaxaca
San Martin Tilcajete – Step into the town of alebrijes, visiting workshops of these vibrant, whimsical figures

Day 1: Arrival to Oaxaca
Transfer to hotel and settle into charming accommodation.  A charming colonial hotel near the center will be our home for 5 nights.
Day 2: Monte Alban and Oaxaca City
Today we explore Monte Albán which was once the capital city of the Zapotec nation, and one of the first and most populated Meso-American cities during its peak. Located in the centre of the Oaxacan Valley, Monte Albán exercised political, economical and ideological control over other communities in the valley and surrounding mountains. We return to the colonial gem of Oaxaca to explore the deepest corners of the city with our local guide. As a UNESCO World Heritage site, OaxacaCity is a recognized wondrous blend of colonial charm and indigenous culture!
Day 3: Tlacochahuaya & Teotitlan del Valle
You will be met by your guide in the hotel lobby in the morning for a private tour to Tlacolula Valley to visit one of Mesoamerica's oldest markets and the temple of Tlacochahuaya. The little village has a population of just over 2,000 and its citizens remain loyal to the language inherited from the ancient Zapotec settlers of the region. The village square, as in most Mexican towns, is the focal point of religious, administrative and social activities and this one is dominated by the 16th century Church of San Jeronimo. We will continue with the excursion to the Zapotec village of Teotitlan del Valle, a traditional weaving town  which is known particularly for it's colorful, hand-woven rugs,  naturally-dyed textiles, as well as elaborately decorated hand-made candles made of beeswax, shiny metallic paper and paper flowers. You will also enjoy a traditional lunch.
Day 4: Hierve El Agua, Mitla, and  Tule Tree
Today meet your guide at the hotel lobby to enjoy a full day tour of Hierve el Agua, Mitla, and the Tule Tree. Starting our excursions with Mitla Archeological site, you will learn that in the language of the Zapotecs, it is called "Lyobaa", which means "Burial Place". Next, continue on to the Tule Tree located in  Santa Maria del Tule. he mighty tree in Santa Maria del Tule, has a circumference of over 160 feet at its base, and is between 2000 and 3000 years old, making it one of the oldest living things on earth. After, your journey continues towards Roeguia, a settlement in which you find the Hierve el Agua. This tiny village has approximately 1000 inhabitants whose principal occupation is agriculture, as well as ranching and raising fowl. Hierve el Agua, which literally translates as "Boiling Water", is considered to have likely been a sacred spot for the ancient Zapotecs who inhabited the region.
Day 5: San Bartolo Coyotepec, Santo Tomas Jalieza and San Martin Tilcajete
Today, you will visit artisan workshops and homes to see first hand how the high quality crafts are made. Oaxaca has characterized for the creativity of its people since pre Columbian times. There are a series of towns with artistic tradition on the outskirts of the state capital, with each one specializing on a determined line of work. You will have a traditional lunch in one of the artisans homes. You will have the rest of afternoon free to shop and dine on your own. The towns we will visit are San Bartolo Coyotepec, experts on the fabrication of ceramics using black clay which are cooked in subterranean furnaces; San Martin Tilcajete, artisans who carve and paint in bright colors the whimsical animal shapes call alebrijes; and Santo Tomas Jalieza, where they make bags, rugs and belts, among other objects where motifs related to the local flora and fauna are predominant, using ancient waist frames. If time permits, we may visit Ocotlan market (Fridays only).
Day 6: Departure from Oaxaca
Dates
Our trips are fully customized, allowing us to build your itinerary for any time of the year.
Prices
Our custom-tailored journeys start from $800 USD per day for two travelers. Contact us today to discuss your travel desires and design a personalized proposal with exact pricing.