OVERVIEW
ITINERARY DETAIL
DATES AND PRICES
An explosion of flavor awaits on the luxurious Oaxaca Master Chef Trip, the ideal vacation for food-lovers and enthusiastic domestic chefs alike.
On this eight-day trip, dive into Oaxaca´s world-famous culinary scene, considered among the best in Mexico, with expertly guided cooking classes and market tours. Also, take the chance to explore Oaxaca's rich culture and indigenous societies with visits to ancient ruins and traditional villages.
Begin this seven-night vacation with a tour of Oaxaca's historic city center, visiting markets and chocolatiers as well as museums and galleries. After, enjoy a cultural excursion to the Mitla archeological site, the bustling Tlacolula market, and the traditional weaving village of Teotitlan del Valle.
Then, enjoy a private Oaxacan cooking class, followed by a shared cooking class and local market tour. Next, visit the artisanal towns of San Bartolo Coyotepec and San Martin Tilcajete and enjoy another cooking class with a market tour. Finish with a privately guided tour of the stunning archeological site of Monte Alban.
PHOTO GALLERY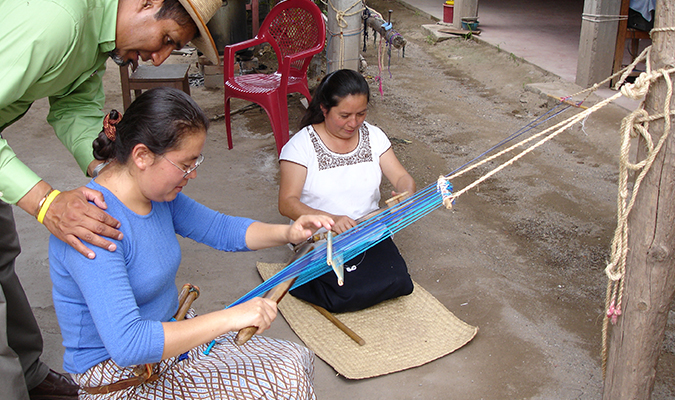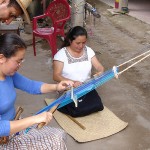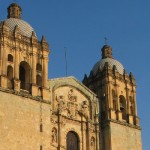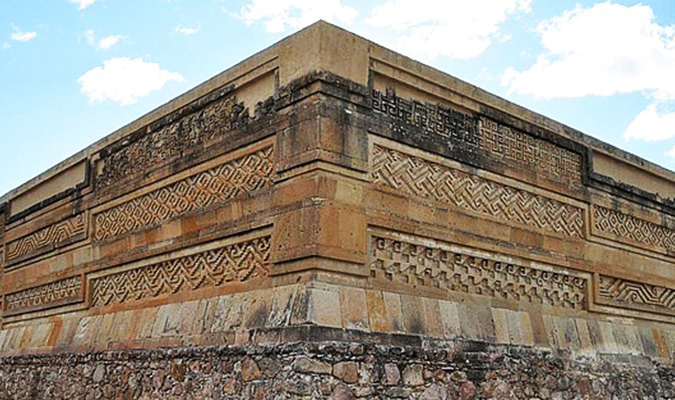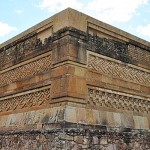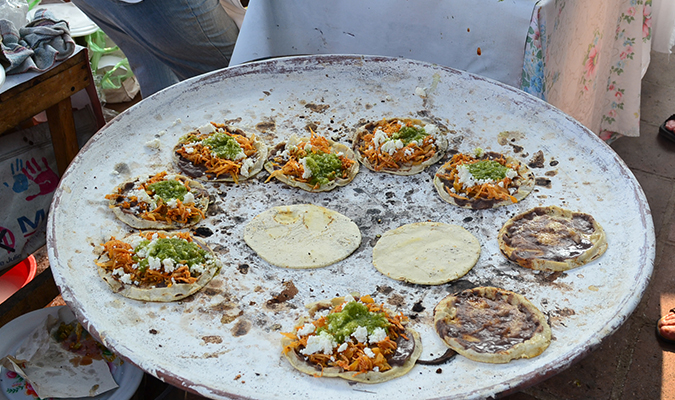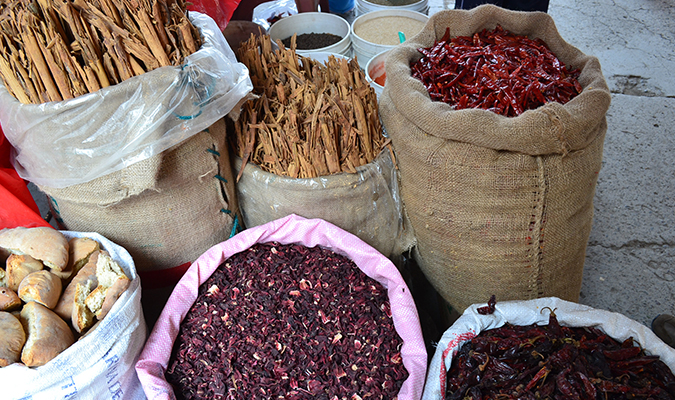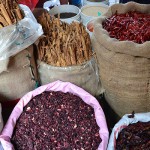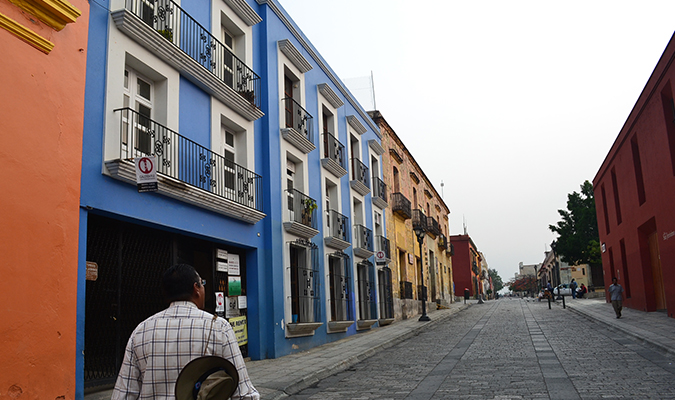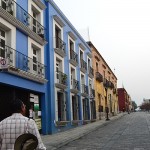 HIGHLIGHTS
Oaxaca city tour – Explore the wonders of Oaxaca's historic city center sampling regional delicacies such as hot chocolate and grasshoppers
Oaxacan cooking classes – Enjoy three expertly guided cooking classes with nationally and internationally renowned chefs
Monte Alban and Mitla – Dive into the ancient world with privately guided tours of Monte Alban and Mitla
Indigenous artisanal towns – Visit the local artisans of Teotitlán del Valle, San Martin Tilcajete, and San Bartolo de Coyotepec to learn about their traditional crafts
Day 1: Arrive in Oaxaca, historic city center tour
After arriving at Oaxaca International Airport, enjoy a private transfer to the hotel. Take some time to relax before meeting a private guide for a walking tour of Oaxaca's historic city center.
Learn all about the city's rich culture and history, visiting markets, chocolatiers, museums, and art galleries. Also take the chance to try some regional delicacies, such as hot chocolate and grasshoppers, known locally as chapulines.
Back at the hotel, relax and enjoy the evening at leisure, dining at one of Oaxaca's many fine gourmet restaurants.
Overnight: Casa Oaxaca
Day 2: Mitla ruins, Tlacolula, market tour, Teotitlan del Valle with traditional lunch
Go on an unforgettable Oaxacan culture tour, starting with a privately guided visit of the Mitla archeological site. Learn all about its ancient Zapotec inhabitants from the expert guide and see its frescoes and friezes.
After, head to Tlacolula to explore one of Mesoamerica's oldest markets, before journeying to Teotitlan del Valle, a village known for its traditionally made, woven wares.
Here, enter a family workshop and receive a traditional blessing at their Zapotec‐Catholic altar. Then, enjoy a demonstration of their traditional weaving methods, including an explanation of how they make their natural dyes from bugs, fruits, and vegetables.
For lunch, the gracious hosts will serve delicious tamales – corn dough wrapped in banana leaves and stuffed with local meats, beans, and cheeses.
Finally, visit the mighty Tule Tree, a 2,000-year-old Montezuma cypress tree that holds the world record for having the largest circumference.
Overnight: Casa Oaxaca
Day 3: Private Oaxaca cooking class
Enjoy a four-hour cooking class with world-renowned chef, Alejandro Ruiz, or a long-standing member of his elite team. It starts with a tour of Sanchez Pascuas Market to meet Chef Ruiz's favorite merchants and learn about local ingredients, spices, and seasonings and how to source the freshest ingredients.
Returning to the kitchen, follow the chef's lead in preparing a range of traditional dishes, salsas, and tortillas.
Once the meal is ready, sit down and enjoy the freshly made dishes while sampling artisanal mezcals and learning all about this important Oaxacan spirit.
Please note: This class is only available on Tuesdays and Fridays
Overnight: Casa Oaxaca
Day 4: Shared cooking class with chef Susana Trilling
Learn to cook in the home of chef and television host Susana Trilling on this full-day group culinary experience.
Start with a guided tour of Etla Market, tasting exotic foods as a light lunch and meeting the local merchants.
Then, head to Susana´s ranch, Rancho Aurora, for an enjoyable lesson on Oaxacan cuisine and to get hands-on in the kitchen, creating (and then enjoying) an authentic Oaxacan five-course meal.
Please note: This class is only available on Wednesdays
Overnight: Casa Oaxaca
Day 5: Privately guided excursion of Oaxaca's artisanal villages
Dive into Oaxaca's artisanal heritage with a visit to three traditional villages, each specializing in a different hand-made product.
Visit San Bartolo Coyotepec, where experts in black-clay pottery flourish; San Martin Tilcajete, where artisans carve and paint whimsical animal statues called alebrijes; and Santo Tomas Jalieza, where crafts folk make bags, rugs, and belts using ancient waist frames.
Along the way, dive into the artisans' workshops and homes to see first-hand how their high-quality wares are made. Enjoy lunch in the home of one of the artisans and free time to shop and explore.
Overnight: Casa Oaxaca
Day 6: Oaxaca shared cooking class with market tour
Join Pilar Cabrera, a chef revered in Mexico for her traditional but innovative Oaxacan dishes, for an expertly guided cooking class.
After initial introductions, head to the local market to meet the vendors and pick-up ingredients for the cooking class. Also take note of Chef Cabrera's tips on sourcing the freshest ingredients.
Then, head back to the kitchen to prepare five dishes following the instructions of the chef. Once done, enjoy a short mezcal tasting, before sitting down together to enjoy the food.
Please note: This experience only takes place on Wednesdays and Fridays
Overnight: Casa Oaxaca
Day 7: Monte Alban, Zaachila
Today, visit the stunning archeological site of Monte Alban, an ancient Zapotec city with temples, tombs, palaces, and a ball court.
After, continue to Zaachila, a historic town with its own archeological site. Stop at the local market between the central park and church to meet its vendors who offer traditional local goods such as pecans, alebrijes, red pottery, peanuts, radishes, and regional fruits.
After, head to the colonial town of Cuilapam de Guerrero for lunch and to visit the ex-convent.
Overnight: Casa Oaxaca
Day 8: Departure from Oaxaca
End the vacation with a private transfer from the hotel to Oaxaca International Airport for onward flights home.
Dates
Our trips are fully customized, allowing us to build your itinerary for any time of the year.
Prices
Our custom-tailored journeys start from $1,000 USD per day for two travelers. Contact us today to discuss your travel desires and design a personalized proposal with exact pricing.