OVERVIEW
ITINERARY DETAIL
DATES AND PRICES
The Oaxaca Master Chef Trip takes you on a culinary journey into Oaxacan cuisine and explores many indigenous traditions with visits to ruins and villages.
This is a seven night trip designed to offer the very best of traditional Oaxacan cuisine. In addition to tasting these amazing Mexican dishes, you will learn how to make many of them as well during your cooking classes with master Mexican chefs. These chefs will take you to the local markets, teach you how to shop for the best local ingredients, show you the way around a traditional Oaxacan kitchen, and share their culinary secrets and recipes with you. Although this trip revolves around Oaxacan cuisine, you will also visit some of the most beautiful and important cultural spaces of the country. You'll see ancient tombs from before the Modern Era, the Tule Tree (one of the oldest living beings on this planet), and the beautiful hand woven rugs, textiles, and candles of Teotitlán del Valle. You are guaranteed to meet local chefs, artisans, and people who will forever leave an impression in your life.
PHOTO GALLERY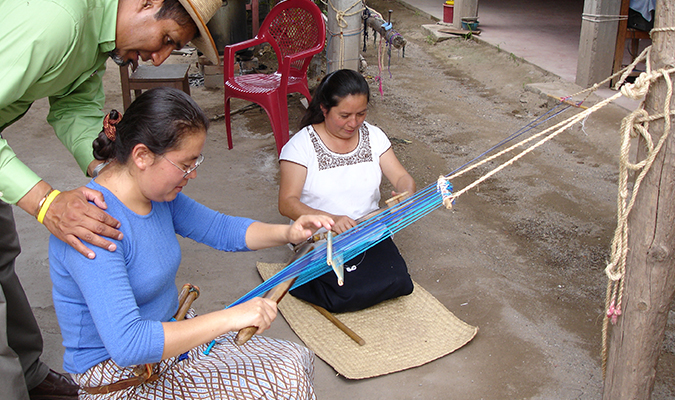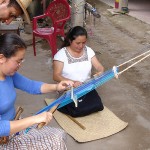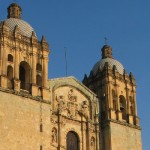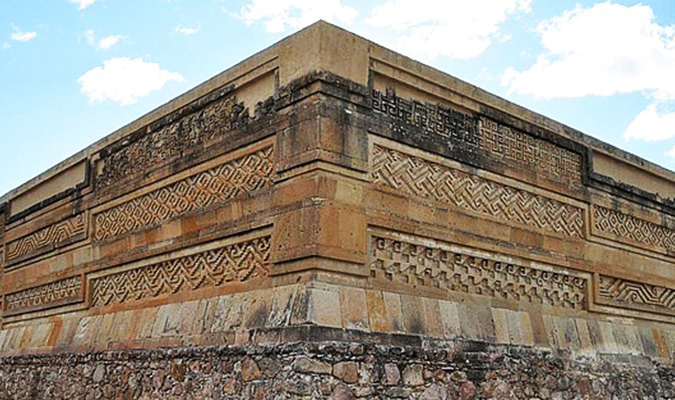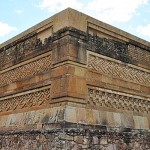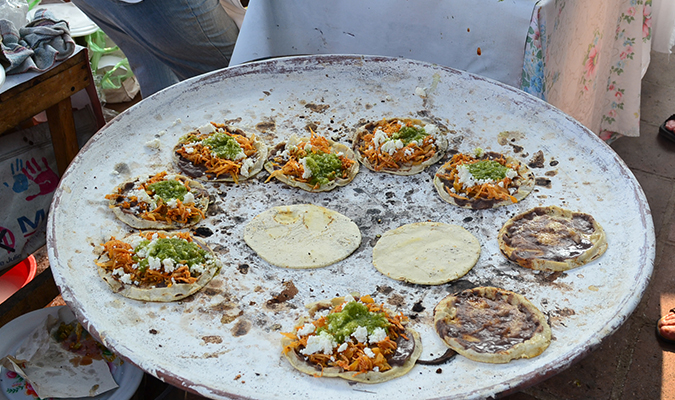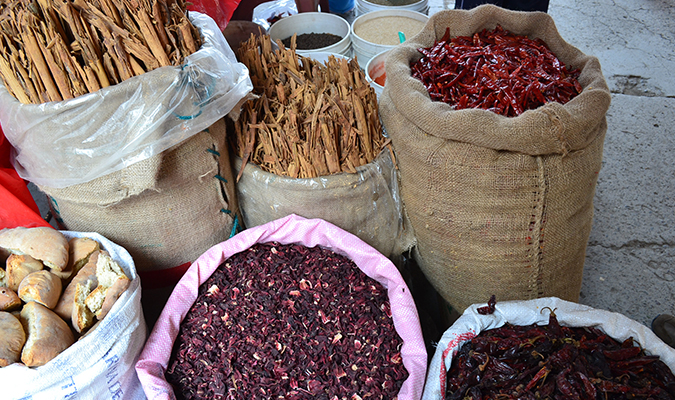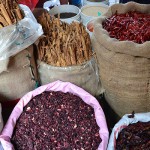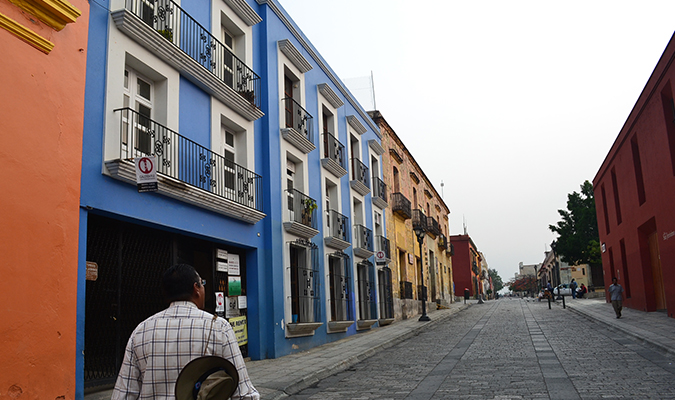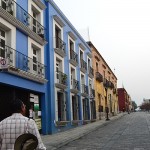 HIGHLIGHTS
Monte Alban and Mitla – Discover the worlds of these pre-Columbian ruins
Tule Tree – Be amazed by this massive tree with the circumference of over 160 feet at its base between the ages of 2000 to 3000 years old
Teotitlán del Valle and San Bartolo de Coyotepec – Visit the indigenous weaving villages and pottery and ceramic centers in these small, charming towns
San Martin Tilcajete – Step into the town of alebrijes, visiting workshops of these vibrant, whimsical figures
Zaachila – Explore these historic town with it's own archaeological site
Cuilápam de Guerrero – Visit this Mexican Magic Town home to one of the most beautiful and original buildings constructed by the Dominican friars in the XVI century

Day 1: Oaxaca Airport Private Transfer to Hotel/ Afternoon City Tour
You will be met at the airport and privately transferred to your hotel.
Later this evening you will meet your guide at the hotel lobby for a walking tour to explore Oaxaca historic center with your personal bilingual guide. You will learn about the city's cultural and historical heritage, while visiting markets, chocolate makers, museums and art galleries (time permitting). On this half-day experience, you will have a chance to try some of Oaxaca's regional delicacies like hot chocolate and grasshoppers.
Back at hotel relax and dine tonight on your own at one of Oaxaca's fine restaurants.
Overnight: Casa Oaxaca
Day 2: Mitla and Teotitlan del Valle with Traditional Lunch
You will start your day by visiting the Mitla archeological site. The name Mitla is derived from the Nahuatl word "Mictlan", which means "Place of the Dead". In the Language of the Zapotecans, it is called "Lyobaa", which means "Burial Place". The name in the language of the original builders (The Zapotecans) is probably the most accurate when one considers the tombs of the ancient kings and priests which are actually an integral part of the structures within the city. Afterwards, you will visit Tlacolula, one of Mesoamerica's oldest markets and then head on to the weaving village of Teotitlan del Valle. Here, we enter though large wooden doors that peak the curiosity of all ages in order to visit a family workshop where we are welcomed with a traditional blessing on the family's Zapotec‐Catholic altar. At the family's home we will witness the process of this time‐honored weaving method including a demonstration of how they make the dyes naturally with bugs and vegetables and fruits! Around lunch time, our gracious hosts will serve us a delicious meal of corn tamales, savory envelopes of corn dough stuffed with local meats, beans and cheeses and wrapped in the leaves of the locally grown banana trees. Final visit to The Tule Tree a 2,000 year old Montezuma cypress tree that is an impressive feat of nature with its existence chronicled by both the Aztecs and the Spaniards when they come to the region of Oaxaca.
Overnight: Casa Oaxaca (B,L)
Day 3: Private Oaxaca Cooking Class
Chef Alejandro Ruiz's restaurant Casa Oaxaca is listed among the Pellegrino Top 50 Restaurants of Latin America. His contemporary take on traditional Oaxaca food has made him nationally and internationally renowned. Your four-hour class will be led by Alejandro Ruiz or a long-standing member of his team and will start with a local market experience. At the Sanchez Pascua market you will meet Alejandro's favorite merchants and learn about the local ingredients, spices and seasonings while discovering how to source the best and freshest ingredients.
Returning to the kitchen, you be guided step by step in preparing a range of traditional dishes, salsas and tortillas.
Once the meal is prepared and ready to eat, you will sit down to enjoy your creation, while sampling artisanal mezcals and learning all about the variety of flavors of this important Oaxacan spirit.
*Note: Class Available on Tuesdays & Fridays
Overnight: Casa Oaxaca (B,L)
Day 4: Oaxaca Shared Cooking Class with Market Tour
Learn to cook in the home of chef, teacher and television host Susana Trilling on this full-day group culinary experience in the lush green campo of Oaxaca. You will be picked up in the center of Oaxaca at 9am and driven to the market in Etla where you will be met by one of the Seasons of my Heart staff. You will taste exotic foods as a light lunch and meet the merchants of this colorful local market.
Then you will head to Susana Trilling's ranch, Rancho Aurora, to a lecture on Oaxacan cuisine and it will be your chance to get hands on in the kitchen, to create and then enjoy a five-course authentic Oaxacan meal.
At around 7.00pm you will be driven back to Oaxaca.
*Note: Class Available on Wednesday
Overnight: Casa Oaxaca (B,L)
Day 5: Privately Guided Excursion to San Bartolo Coyotepec and San Martin Tilcajete
Today, you will visit artisan workshops and homes to see first hand how the high quality crafts are made. Oaxaca has characterized for the creativity of its people since pre Columbian times. There are a series of towns with artistic tradition on the outskirts of the state capital, with each one specializing on a determined line of work. You will have a traditional lunch in one of the artisans homes. You will have the rest of afternoon free to shop and dine on your own. The towns we will visit are San Bartolo Coyotepec, experts on the fabrication of ceramics using black clay which are cooked in subterranean furnaces; San Martin Tilcajete, artisans who carve and paint in bright colors the whimsical animal shapes call alebrijes; and Santo Tomas Jalieza, where they make bags, rugs and belts, among other objects where motifs related to the local flora and fauna are predominant, using ancient waist frames.
Overnight: Casa Oaxaca (B)
Day 6: Oaxaca Shared Cooking Class with Market Tour
Chef Pilar Cabrera is nationally renowned for her traditional but innovative Oaxaca food. After initial introductions you will head to the local market to find the ingredients on the shopping list and to learn about other ingredients of the region. Pilar will introduce you to her favorite merchants and give you her professional tips on sourcing the freshest ingredients.
Back at the house you will strap on your apron and get ready to prepare five dishes under close instruction from the chef.
Once everything is ready you will be introduced to the varied flavors of mezcal in a short tasting, before siting down together to enjoy the fruits of your labor.
Wednesday & Friday from 9:30 to 14:00
Minimum 4 pax
*Note: Wednesday & Fridays
Overnight: Casa Oaxaca (B,L)
Day 7: Monte Alban, Zaachila
Today, you will visit the stunning archaeological site of Monte Alban. You will then continue on to visit Zaachila which is very historic and has its own archaeological site to visit as well. The Tianguis/Market takes place between the central park & church and colorful stands are set up with the most traditional good from this area of the valley such as pecans, alebrijes, red pottery, peanuts, radishes and regional fruits. After Zaachila, you will head to the colonial town of Cuilapam de Guerrero where you will have lunch and visit the ex-convent. You will then return to the hotel to relax and dine on your own in the evening at one of our suggested restaurants.
Overnight: Casa Oaxaca (B)
Day 8: Departure from Oaxaca
Dates
Our trips are fully customized, allowing us to build your itinerary for any time of the year.
Prices
Our custom-tailored journeys start from $800 USD per day for two travelers. Contact us today to discuss your travel desires and design a personalized proposal with exact pricing.