OVERVIEW
ITINERARY DETAIL
DATES AND PRICES
Enjoy the ultimate Oaxaca cycling expedition, traveling through indigenous villages and gorgeous landscapes.
On this seven-day adventure, go on a deep exploration of Oaxaca's local villages, interacting with the local villagers and meeting talented crafts folk making traditional goods.
This once-in-a-lifetime journey also includes visits to the wonders of Oaxaca, including the Monte Alban and Mitla archeological zones and the world's thickest tree, the ancient Tule True of Santa Maria del Tule.
For this level of biking, little experience in ruts and slopes is required because it will mostly contain flat paths with slightly bumpy slopes and few uphill tracks. However, routes can be modified to match the riders´ experience levels.
PHOTO GALLERY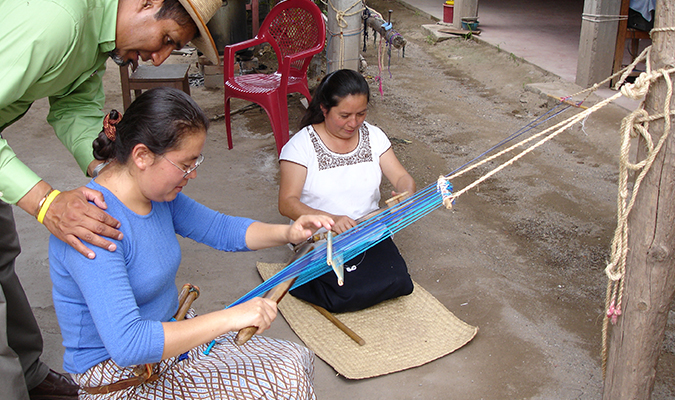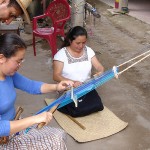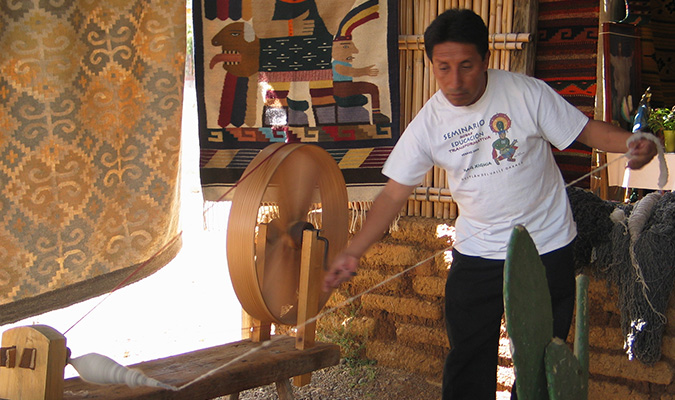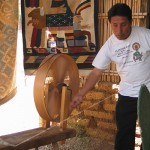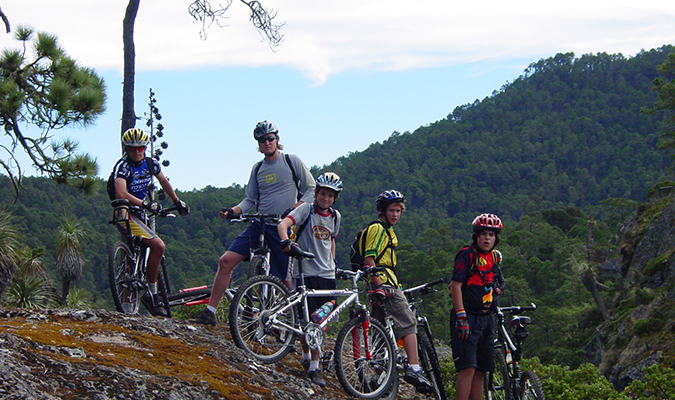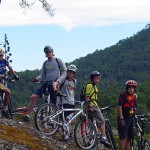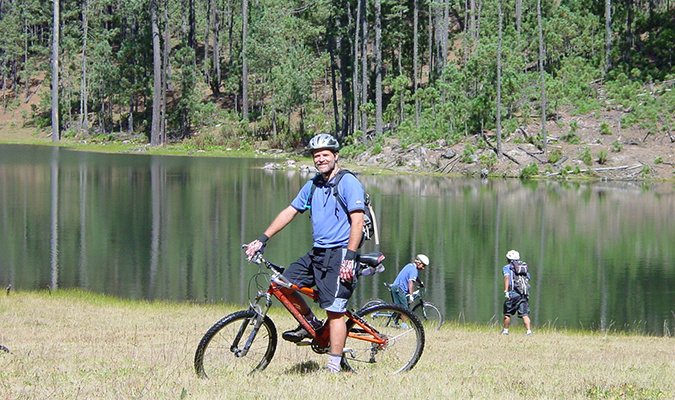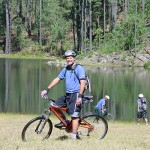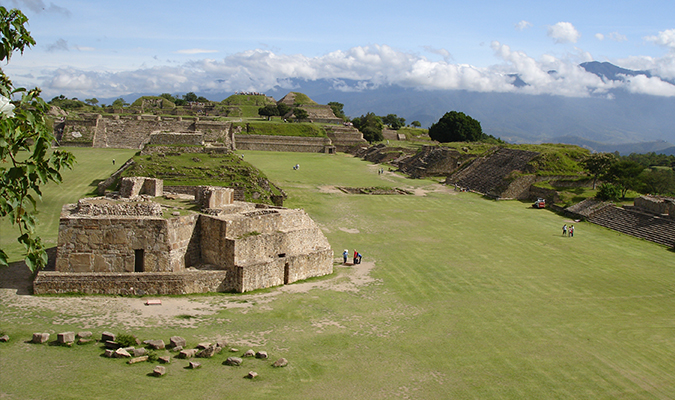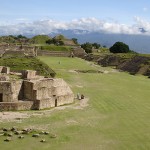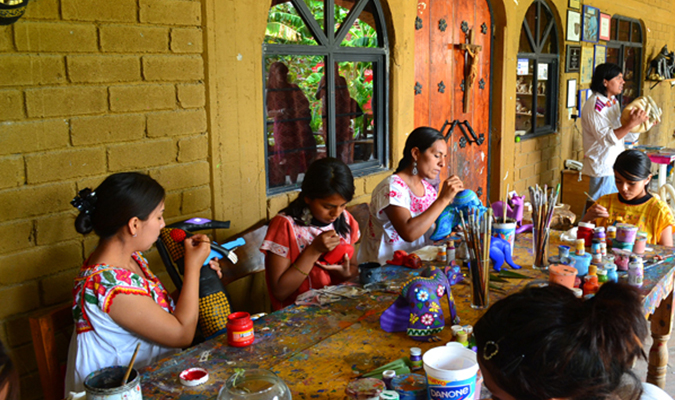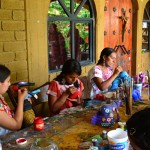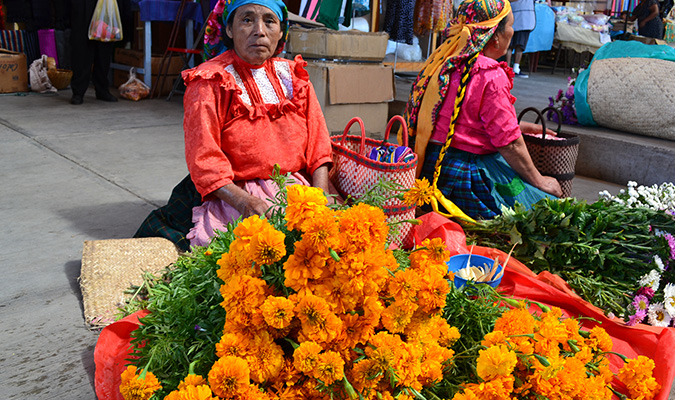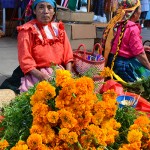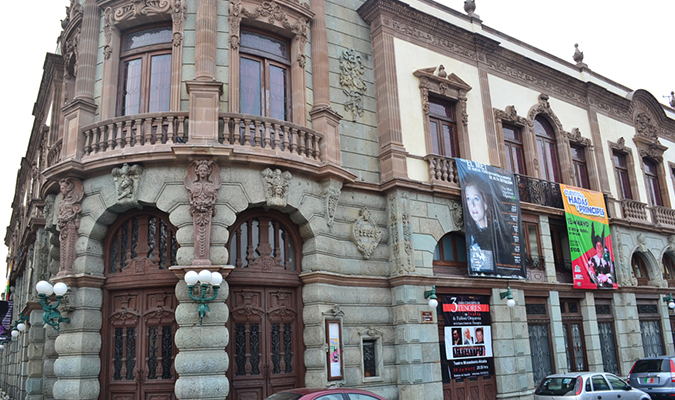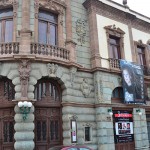 HIGHLIGHTS
Monte Alban and Mitla – Explore the ancient ruins of Monte Alban and Mitla with a private guide revealing their incredible histories.
Oaxacan villages – Cycle to traditional Oaxacan towns and villages, including Arrazola, Zaachila, Santiago Apoala, San Pedro Jocotipac, and Cuicatlán.
Tule Tree and Las Salinas – Visit natural wonders, including the giant Tule Tree and the rivers and caves of Las Salinas.
Oaxaca City – Explore one of Mexico's great cities with a privately guided tour.
Day 1: Arrival in Oaxaca
After arriving at Oaxaca International Airport, take a private transfer to the hotel for check-in and a relax.
In the evening, accompany a private guide on a walking tour of Oaxaca's historic city center. Learn about its cultural and historical heritage, while visiting markets, chocolate makers, museums, and art galleries. Also take the chance to try some of Oaxaca's regional delicacies such as hot chocolate and grasshoppers (known locally as chapulines).
Overnight: Hotel Casa Oaxaca
Day 2: Monte Alban Archeological Zone and cycling tour
Head to the important archeological site of Monte Alban, once one of the largest cities in Mesoamerica, and now the largest archeological site in Oaxaca. Join an expert, bilingual guide on a tour of the stunning site, visiting its most important ruins and the museum.
After, begin the Oaxaca cycling expedition with a four- to six-hour journey through wide dirt routes that connect some of the most important villages near Oaxaca City.
An optional stop is Arrazola, a village famous for its woodcarvers who create fantastical animal figurines called alebrijes. Bike downhill to meet the village's artisans before continuing to Cuilapam de Guerrero, a village is known for its ex-monastery
Next, cycle to Zaachila, a Zapotec village famous for its legends, ancient traditions, and Oaxacan cuisine. Sample some local delicacies, including delicious natural fruit ice cream known as nieve.
After, take a private transfer back to Oaxaca City for the rest of the evening at leisure.
Overnight: Hotel Casa Oaxaca
Day 3: Private biking excursion to Asunción Nochixtlán and Santiago Apoala Canyon
After breakfast and check-out, take a private transfer to the town of Asunción Nochixtlán. Upon arrival, hop on a bike and take one of three routes available (dependent on experience).
Along the way, enjoy many wonderful views, stopping for beautiful photos. Finish in Santiago Apoala for lunch and a chance to recover. After, hike to a waterfall to take pictures or swim in the crystalline river.
Then, head back to the village and choose to stay either in a Community Cabin or as the special guest at a local family's home.
In the evening, enjoy dinner and spend some time with the locals or relax in the lovely outdoors.
Day 4: Private biking exploration to San Pedro Jocotipac Village
Start the day with a one-hour hike along a river, enjoying gorgeous canyon views and fascinating geological formations. After, head back to the village for breakfast and to get ready for today's adventure.
Spend the day cycling through gorgeous landscapes, including a forest with trees covered by bromeliads. Take a 25km downhill route to a little village named San Pedro Jocotipac to admire the enormous cacti that surround it.
At the end of the excursion, park the bike in a mango farming town called Cuicatlán. Enjoy lunch at a local diner before taking a private transfer back to the Oaxaca City hotel. Enjoy the rest of the evening relaxing.
Day 5: Cycling tour to the Tule Tree and local villages
The unforgettable cycling trip continues through Oaxaca's valley. Ride through farming fields and small villages, stopping off for beautiful landscape views. Pass through the town of Santa Maria del Tule to admire the famous Tule Tree, an ancient cypress tree with a circumference of around 55 meters.
Also travel through Tlacochahuaya, with its 16th-century church, and Teotitlan del Valle, where local artisans handcraft colorful rugs using traditional techniques.
Stop for fresh fruit and a rest as the guides load the bikes on top of a van to be shuttled to the second stage of the adventure.
The next stage heads to San Baltazar Guelavila to meet Miss Serena and her family, who will prepare a delicious homemade lunch.
Next, cycle through the mountains, stopping to take pictures of the gorgeous vegetation and terrain. After the ride, which includes a visit to the river and caves of Las Salinas, head to a local distillery to learn about and sample mezcal, one of Mexico's most celebrated spirits.
Day 6: Private half-day excursion to Mitla Archeological Zone
Journey to the famed archeological zone of Mitla for a privately guided tour around its most important ruins. See its intricate mosaics and enter the tombs.
Time at Mitla will also include a visit to the 16th-century church built on a pre-Hispanic platform that now functions as an atrium. It is one of the clearest expressions of Mesoamerican and Catholic synchronicity found in the region and is home to fragments of original Mesoamerican writings.
After, head back to the hotel for an evening at leisure.
Day 7: Departure from Oaxaca
After breakfast and check-out, enjoy a private transfer to Oaxaca International Airport for return flights home.
Dates
Our trips are fully customized, allowing us to build your itinerary for any time of the year.
Prices
Our custom-tailored journeys start from $1,000 USD per day for two travelers. Contact us today to discuss your travel desires and design a personalized proposal with exact pricing.
Important: This is a sample itinerary. At the time of quoting with a Journey Mexico specialist, there may be changes due to product updates, route accessibility, and seasonal changes.