OVERVIEW
ITINERARY DETAIL
DATES AND PRICES
The Yucatan Peninsula tour offers a fascinating blend of pre-Columbian, Colonial, and modern day culture and a variety of unique and diverse natural wonders.
Present day residents of the Yucatan have not forgotten their traditions, and their culture still shines in their markets, handicrafts, and traditional celebrations.  There is never a dull day in the Yucatan and opportunities for the experiential traveler are abundant: exploring restored Mayan cities, appreciating the colonial architecture and history, venturing into the vast underground rivers and cenotes, enjoying the varied and delicious regional cuisine and spirits, and observing a variety of wildlife and flora in numerous reserves are only a few of the possibilities.  Of course there is no shortage of hammocks to laze away an afternoon or two in a restored Hacienda.  Mexico's Yucatan Peninsula has something for everyone.
PHOTO GALLERY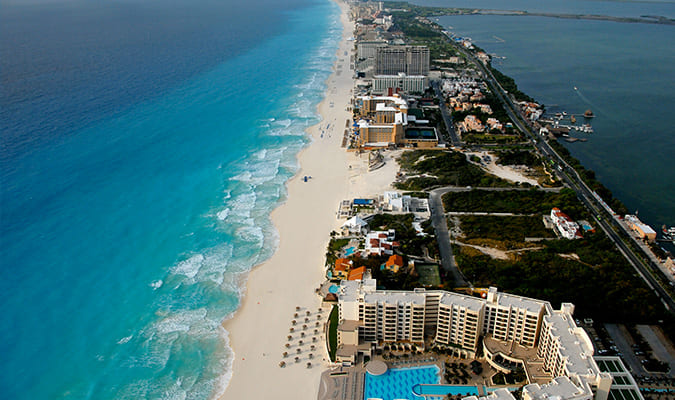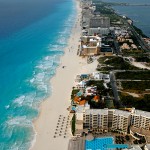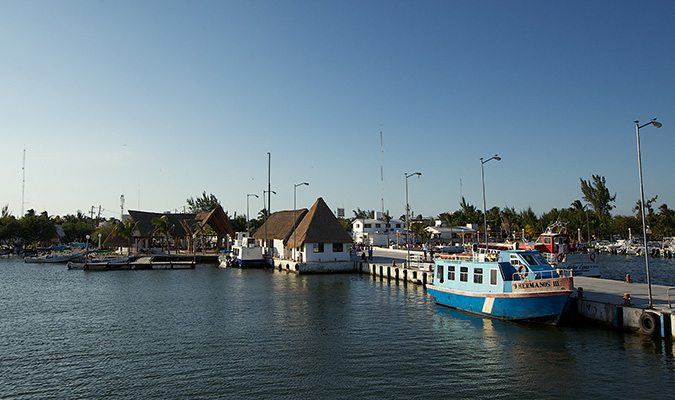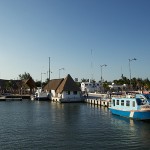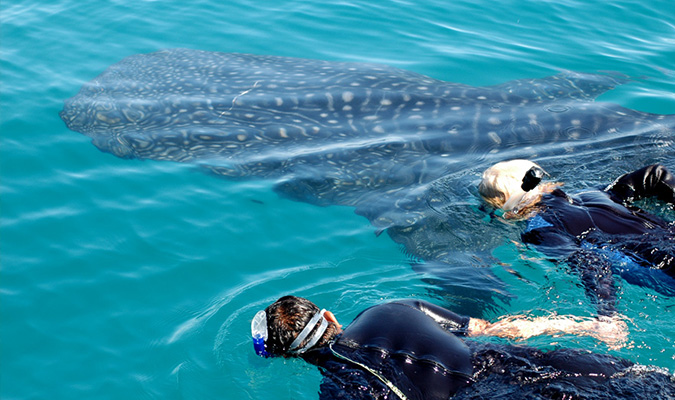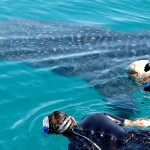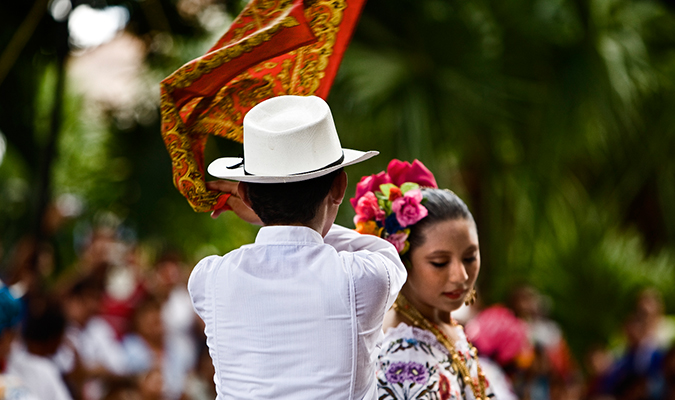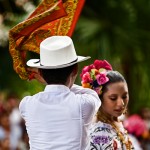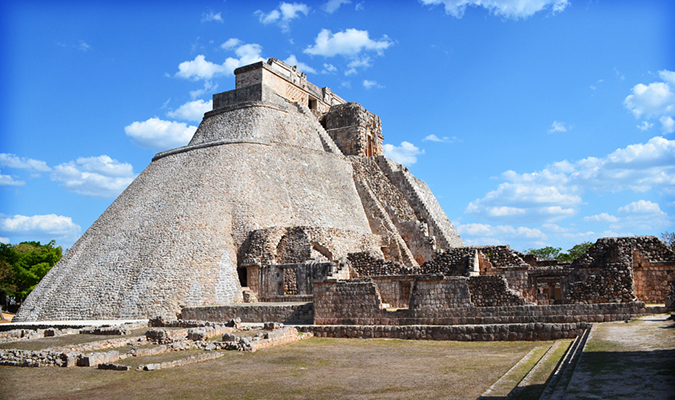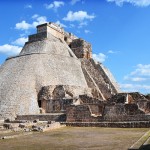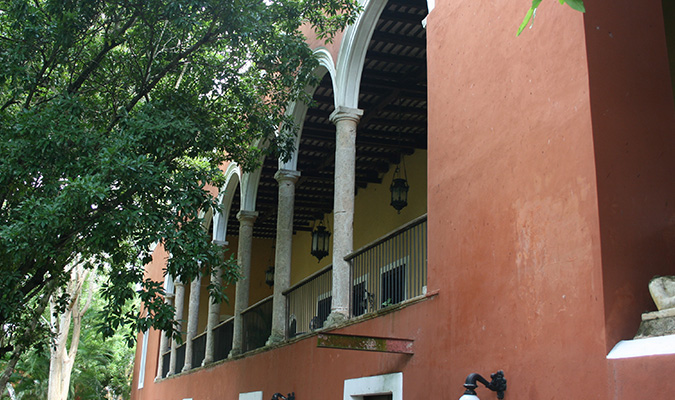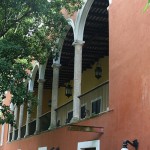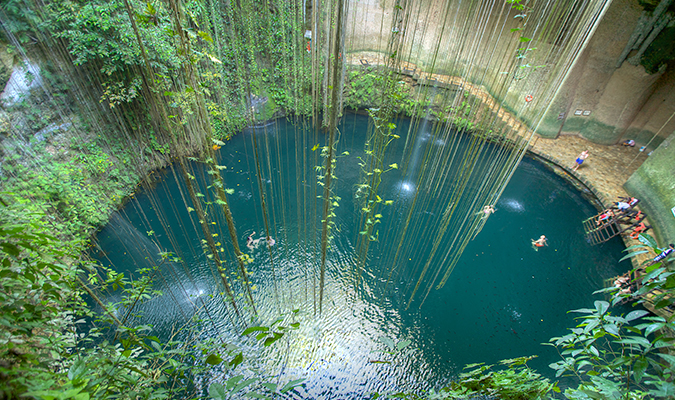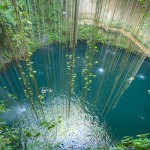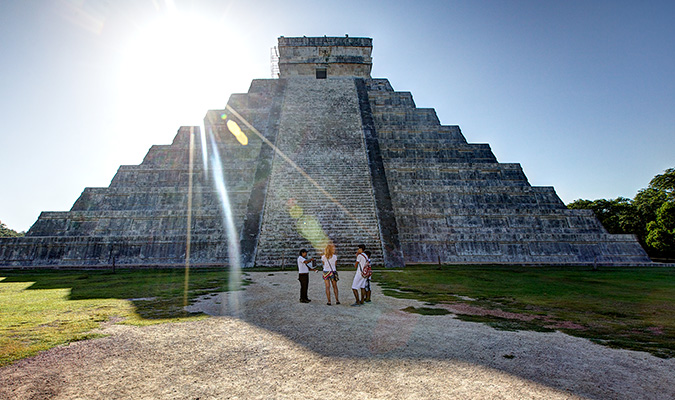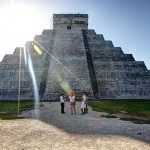 HIGHLIGHTS
Haciendas – Stay in luxurious haciendas like Hacienda Xcanatun, Hacienda San Jose, and Hacienda Temozon
Mayan Ruins – Privately tour Chichen Itza and Uxmal
Merida – Visit the lively and colorful city with festive evenings in the town plaza
Izamal – Explore the mysterious Yellow City known as a Mexican Magic Town
Isla Holbox – Visit this island off the coast of the Caribbean Sea and spend days swimming with whale sharks
Cenote – Discover the mysterious underground river systems accessing them through cenotes
Cooking School – Visit Los Dos for a cooking class with one of Merida's greatest chefs at his beautiful colonial home.

Day 1: Arrival to Cancun
Today you will be met at Cancun International Airport and privately transferred to your Cancun Hotel.
Day 2: Isla Holbox
Today you will be privately transferred to Holbox Island. After arriving to Chiquila Dock, you are transferred in our speedy launches (30 min to land). Upon arrival to this tranquil island, you will be transferred to your hotel and have the rest of the afternoon at leisure.
Day 3: Swim with Whalesharks
After breakfast, you will go on private tour snorkeling to swim with the elusive whale sharks that are found here from June to September during their annual migration. The docile animals range between 10 and 65 feet! You will have a box lunch during the tour. Return to your hotel and have the rest of the afternoon at leisure.
Day 4: Isla Holbox and Merida
After breakfast, you will go on another whale shark snorkeling tour to spend more time with these amazing creatures. We will have a box lunch during the tour. After the excursion, we will be privately transported by boat to Chiquila and then on to Merida, where we will stop in Tixkokob (time permitting) to visit a hammock weaving family. You will enjoy a delicious Lunch at Hacienda Teya before arriving to Merida City and having an orientation tour in late afternoon. Finally we arrive to our charming hotel to relax.
Day 5: Merida City and Uxmal
Today you will enjoy a market and cooking class with one of Merida's greatest chefs at his beautiful colonial home. In the afternoon, you will enjoy a more in-depth tour that includes the Palacio de Gobierno, Paseo de Montejo (emulating the Champs Elysees in Paris) and Merida's Anthropology Museum. After, you will be transferred to the ancient city of Uxmal.
Day 6: Uxmal
After breakfast, we will visit the world renowned Mayan temples and ball courts of Uxmal. Our expert guide will bring the site to life and add color to what many consider to be the finest examples of classic Mayan architecture on Earth. We will visit and learn about the amazing Palace of the Governors and the mystical Pyramid of the Magician, which consists of 5 super-imposed temples. After visiting the archaeological site, we will enjoy a delicious pibil lunch before returning to the hotel in the afternoon.
Day 7: Sotuta de Peon and Izamal
The day begins at the living-museum of Hacienda Sotuta de Peon. Here, we'll learn about haciendas, which functioned like the plantations in the southern US, and about Henequen (sisal fiber), which was the source of the Yucatan's wealth during the Colonial Era. We'll tour the processing plant, which is still in action, visit the beautiful main house, and take a mule-drawn rail cart tour of the fields, ending at a refreshing cenote (natural pool of water that leads to an underground river). We'll have a traditional lunch at the hacienda and then we're off to the city of Izamal to visit the magical Franciscan monastery and a Crafts cooperative. The crafts cooperative here is part of the Fundacion Haciendas del Mundo Maya's sustainable entrepreneurship; part of your trip fee goes to support this foundation. After, we head to our hotel nestled beside Chichen Itza, the most famous Mayan archaeological icon and UNESCO World Heritage Site.
Day 8: Private Chichen Itza and Cenote
This morning we will be the first to visit Chichen Itza as we privately access the archaeological site off hours. Under the expert knowledge of our guide, the ball courts, temples, and plazas come alive. We depart as the heat rises and the crowds thicken and head to a little known cenote where we can access the cool, dark, crystal clear waters of the vast underground fresh water river system that criss-crosses the Yucatan Peninsula! Don't forget your bathing suit for an optional swim.
Day 9: Departure from Cancun
Today you will be privately transferred to the Cancun Airport for your onward flight home.
Dates
Our trips are fully customized, allowing us to build your itinerary for any time of the year.
Prices
Our custom-tailored journeys start from $800 USD per day for two travelers. Contact us today to discuss your travel desires and design a personalized proposal with exact pricing.
Please note, our pricing guideline is a starting from price and is not necessarily applicable to the suggested hotels contained within the suggested itineraries on this web site. Itineraries are customized prior to final pricing.
*Conservation and Sustainability: $50.00 USD of your trip fee goes to Fundacion Haciendas del Mundo Maya, which works with local communities in the Yucatan Peninsula on a range of sustainable development projects including: Housing, Health and Nutrition, Education & Culture, Sustainable entrepreneurship, and the Environment. Please visit their web site for more information: http://www.haciendasmundomaya.com/index.html