OVERVIEW
ITINERARY DETAIL
DATES AND PRICES
Journey into the spirit of the incredible Day of the Dead celebrations in Oaxaca. This one-of-a-kind festival is a vibrant fiesta of elaborate costumes, grand feasts, and vivid colors. But it's also a time for quiet reflection and poignant moments to remember lost loved ones.
Travel with Journey Mexico and we'll craft a fully personalized itinerary to let you experience Day of the Dead on your owns terms without the hassle of traveling with a group. Take a read through our suggested itinerary – remember, everything can be altered to your preferences – to get a feel of what your Day of the Dead in Oaxaca could be. Planning is required minimum 8-10 months in advance.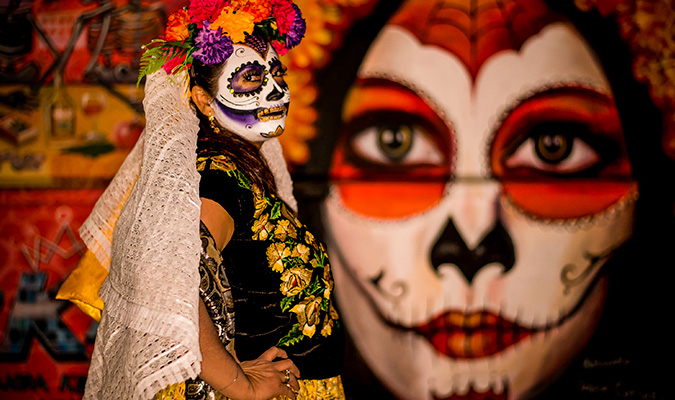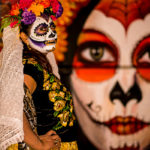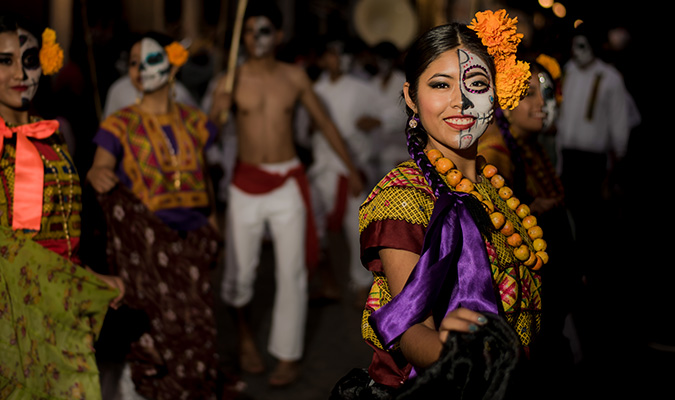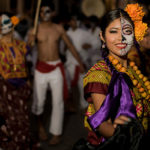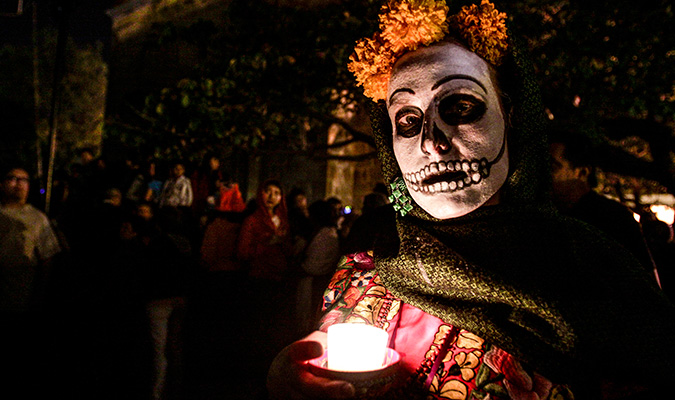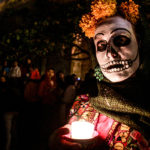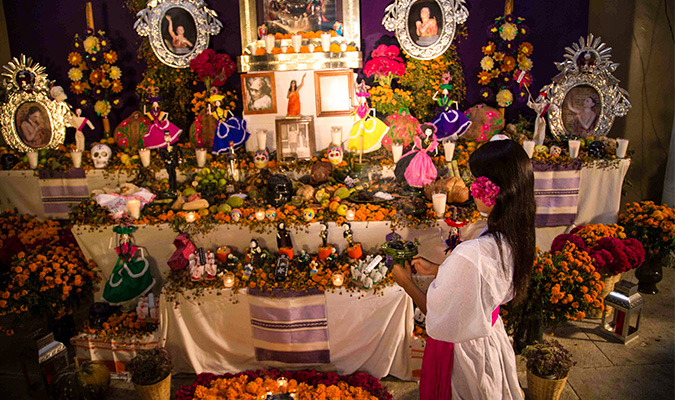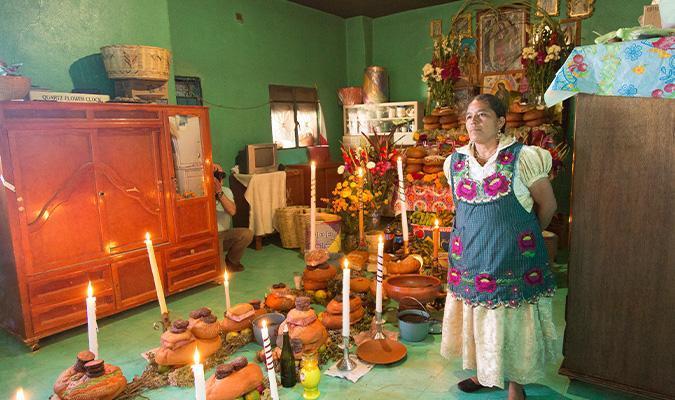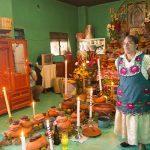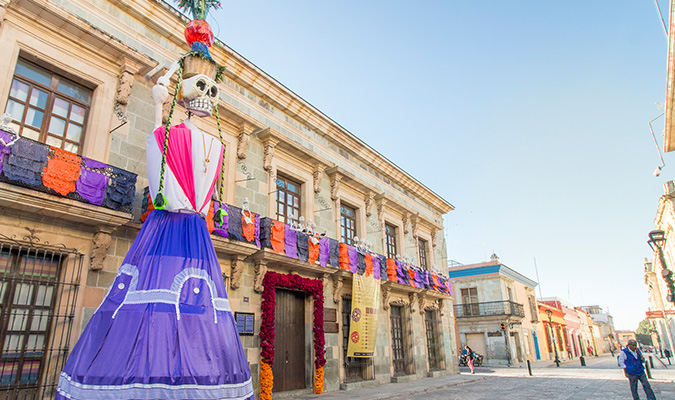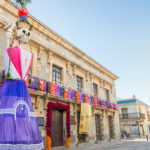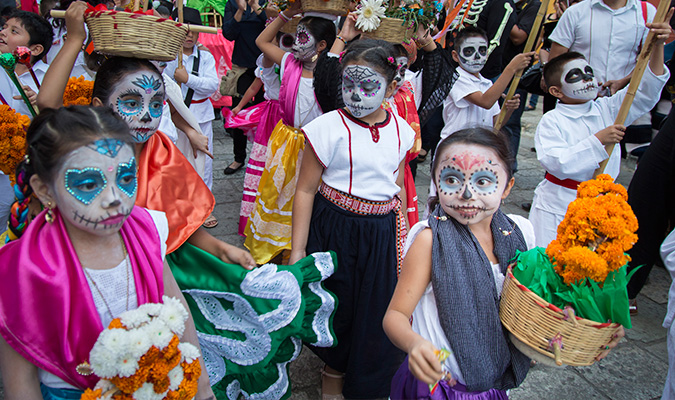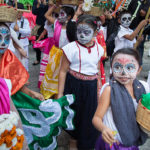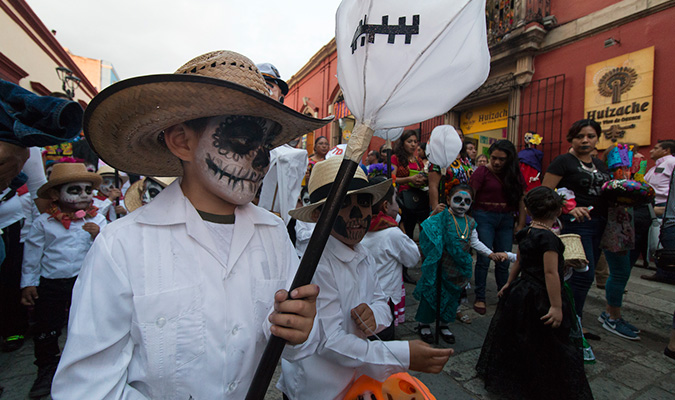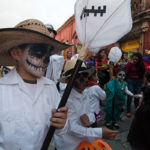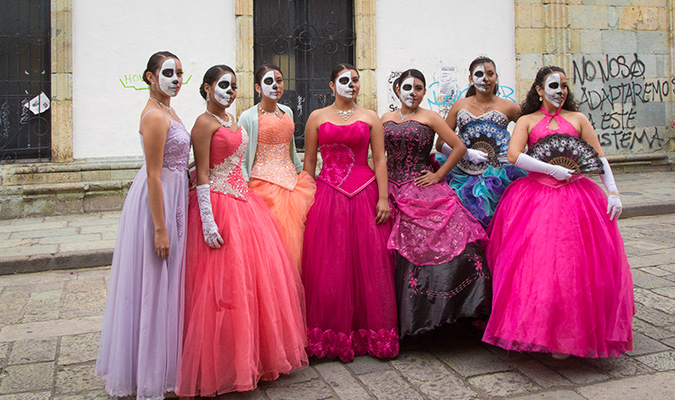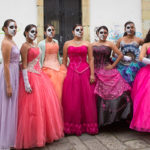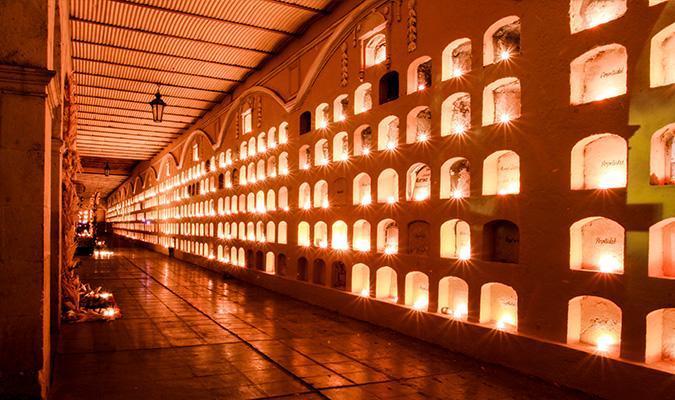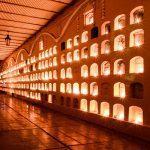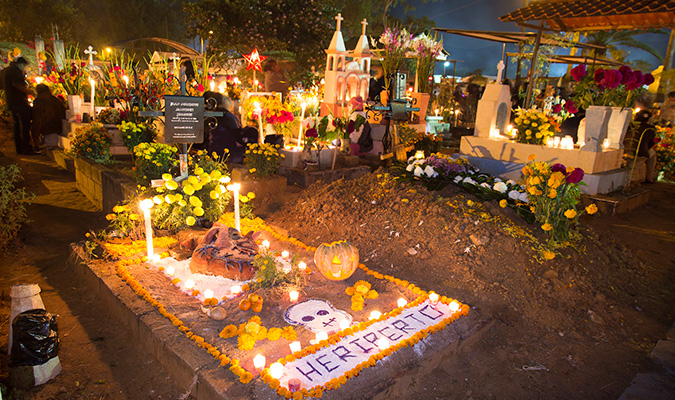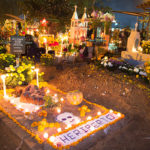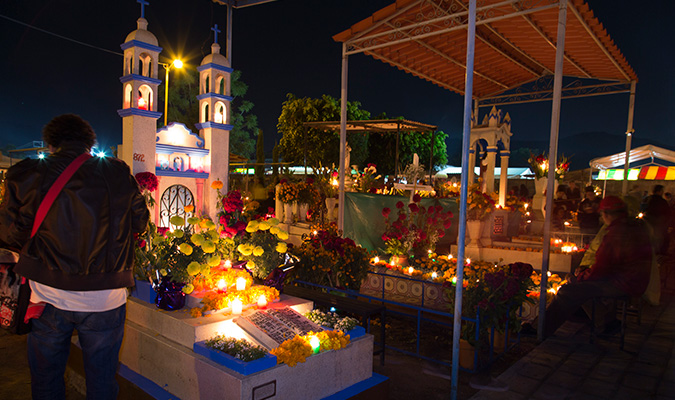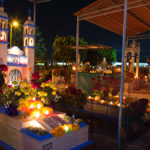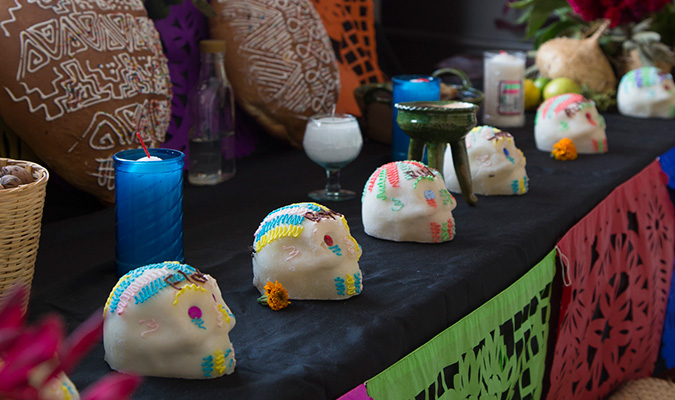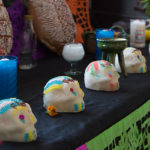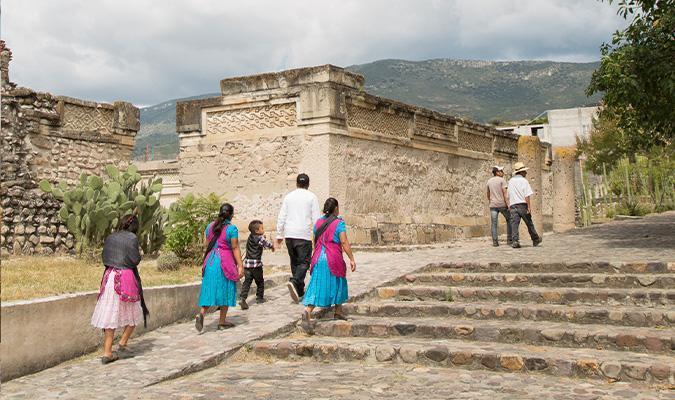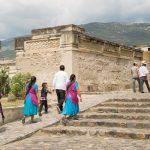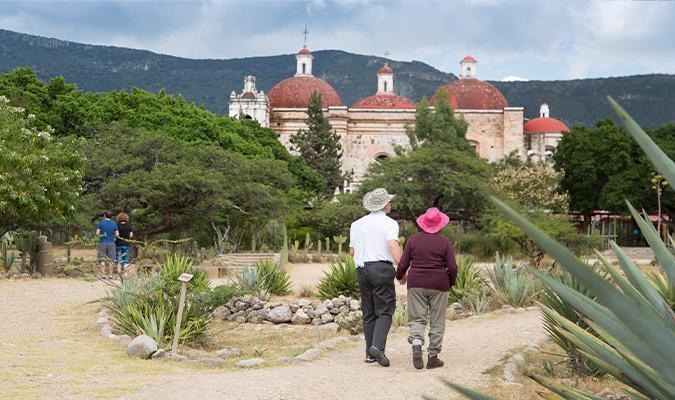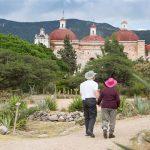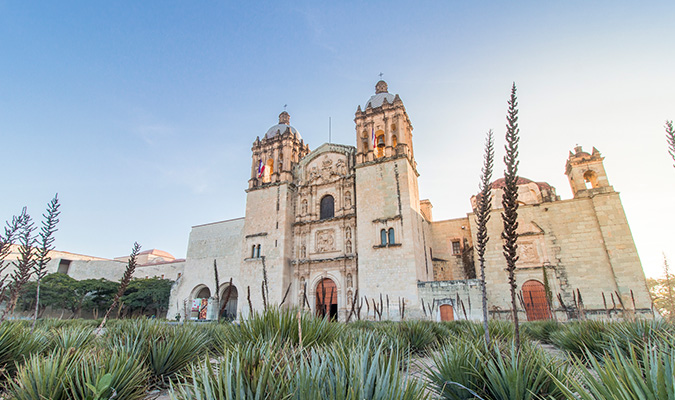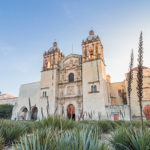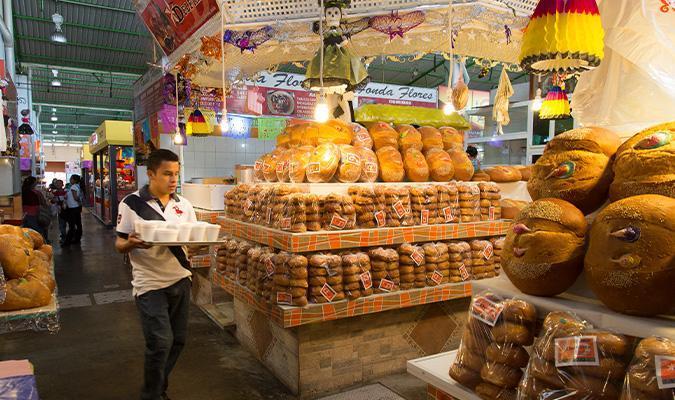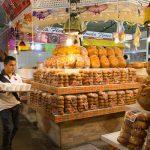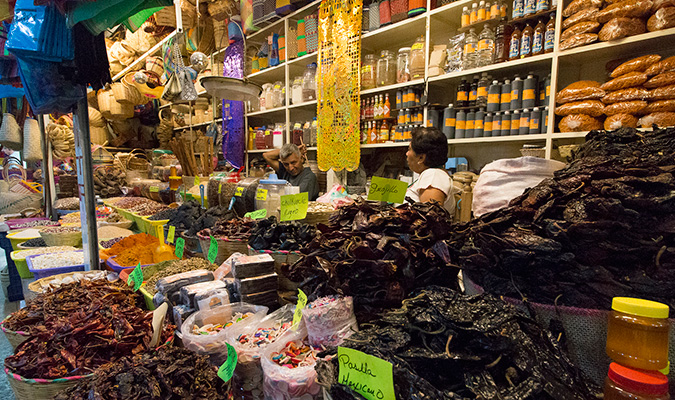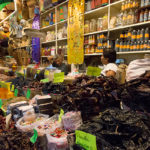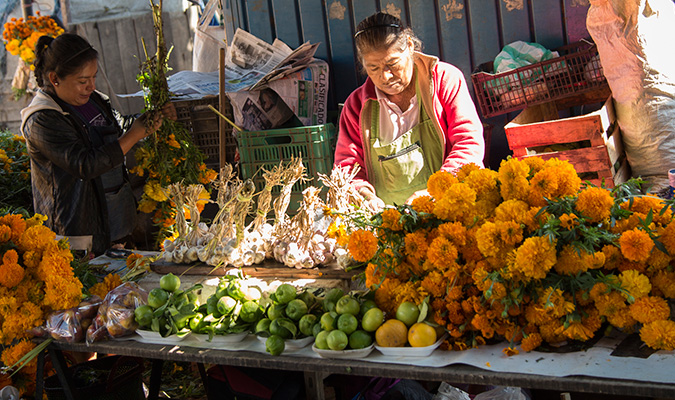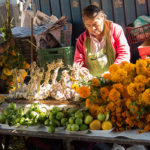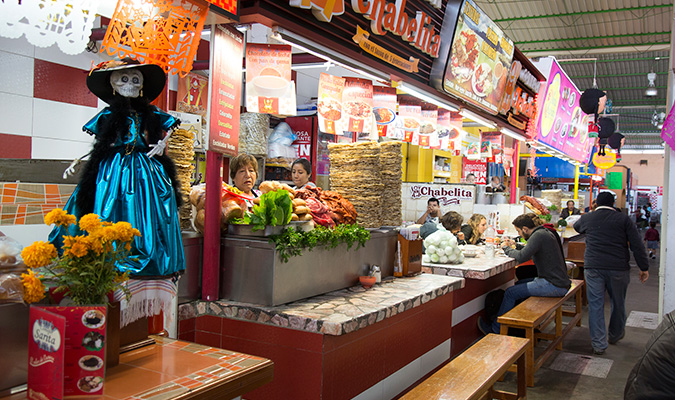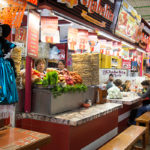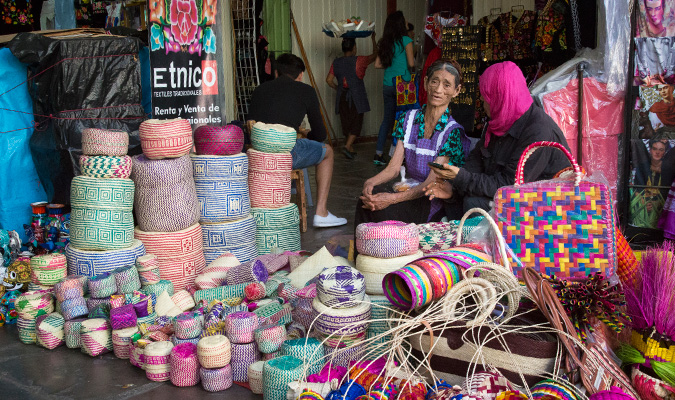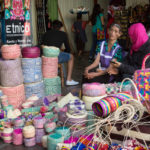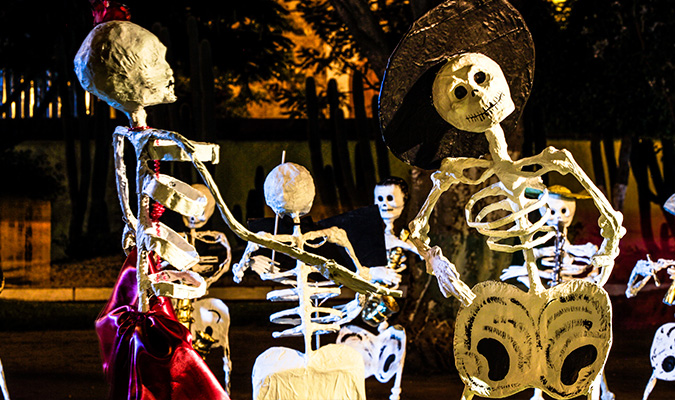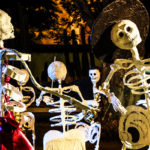 HIGHLIGHTS
Oaxaca – Explore the UNESCO World Heritage City of Oaxaca before the celebrations truly kick-off with a private guide showing you its highlights
Day of the Dead markets – Enter the hustle and bustle of the marketplace as Oaxaca readies itself for one of the biggest celebrations of the year
Day of the Dead parade – See the color, skulls, and skeletons with a visit to one of Oaxaca's traditional Day of the Dead parades
Local home visit – Enjoy an authentic Day of the Dead experience as the special guest of a local family, visiting their home to see their traditional altars and offerings
Quinta Real Oaxaca – Stay at Quinta Real Oaxaca, a gorgeous hotel set in the grounds of the 16th century Santa Catalina nunnery
Suggested Day of Dead in Oaxaca Vacation
Experience a Day of the Dead celebration like no other, traveling to Oaxaca for a fully immersive dive into the world's most intriguing festival of life and death! Starting on October 28, enjoy seven days on a private tour, experiencing the full spectrum of the Dia de Muertos festivities.
From vibrant and colorful street parades to poignant and intimate displays in the family home, this unforgettable vacation – which is fully customizable to your preferences – is the ultimate way to experience everything Day of the Dead has to offer.
Day 1: Arrival day to Oaxaca – Oct 28
Arrive in Oaxaca and enjoy luxury from the off with a private transfer to your hotel. Spend the rest of the day at leisure, relaxing at your accommodation or strolling the streets of Oaxaca. For dinner, take the opportunity to explore Oaxaca's world-famous culinary scene by taking an expertly guided food tour or heading to one of the city's many fine gourmet restaurants.
Overnight: Hotel Quinta Real Oaxaca
Day 2-3: Explore Oaxaca – Oct 29-30
Spend two days getting to know the true Oaxaca, a city of infinite beauty, before the Day of the Dead celebrations get into full swing. With an expert guide taking the lead, visit the city's highlights such as its plazas and architectural gems. A further exploration of the food is a must. Sample local delicacies including Oaxacan cheese and grasshoppers and, perhaps, head to the traditional chocolate mills to see how they work and taste Oaxaca's specialty chocolate.
You may also opt to explore Mexico's much-loved spirit, mezcal, explore the archeological site of Mitla, or get creative with a private cooking class in Mexico's culinary capital.
Overnight: Hotel Quinta Real Oaxaca
Day 4: Day of the Dead markets with local home visit – Oct 31
Begin your Day of the Dead experience in Oaxaca's sprawling markets, watching the locals prepare for the festivities by purchasing fresh bread, candles, incense, sugar skulls, and more. This is a great chance to pick up a gift or two for your loved-ones back home.
You may also want to see how traditional Day of the Dead altars are created, while learning all about their significance and the role they play in the holiday.
A humbling experience comes when you're invited, as a special guest, to the homes of local Oaxacans to see the altars they have created for their dead relatives. After, try traditional pan de muerto bread and the hot chocolate that goes with it.
Finally, when the night draws in, head to a cemetery for a twilight vigil and to see how the locals adorn graves with flowers and candles.
Overnight: Hotel Quinta Real Oaxaca
Day 5-6: Day of the Dead parade and cultural activities – Nov 1 – 2
As the Day of the Dead celebrations reach their peak, witness the famous Dia de Muertos parades in Oaxaca's north valley, in which locals dress up in a variety of colorful skeleton-themed costumes and march through the streets.
You may also want to take the chance to visit Monte Alban archaeological site, one of the oldest cities in Mesoamerica, or venture to one of the nearby villages to discover Oaxaca's rich traditions for producing artisanal, home-made products.
Overnight: Hotel Quinta Real Oaxaca
Day 7: Departure day – Nov 3
On your departure day, enjoy a private transfer from the hotel to the airport for your onward flight home.
Dates
From October 28 to November 3
Prices
Our custom-tailored journeys start from $1,000 USD per day for two travelers. Contact us today to discuss your travel desires and design a personalized proposal with exact pricing.
Please note, our pricing guideline is a starting from price and is not necessarily applicable to the suggested hotels contained within the suggested itineraries on this website. Itineraries are customized prior to final pricing.