OVERVIEW
ITINERARY DETAIL
DATES & PRICES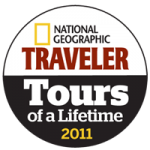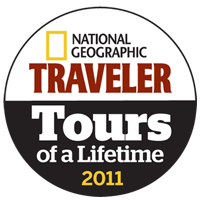 Take the once-a-year opportunity to experience the incredible Semana Santa celebrations of Chihuahua's indigenous Tarahumara (or Rarámuri as they call themselves).
This unique 10-day Copper Canyon Semana Santa trek, which operates over Holy Week, takes guests on an exciting hike through the High Sierra to see the local customs, which are a fascinating blend of local and Catholic traditions.
Visits to logging outposts, frontier mining towns, and colonial cities are peppered with nights in traditional Tarahumara villages. Wild camping experiences and the chance to interact with the traditional Rarámuri people make this a true, wild adventure.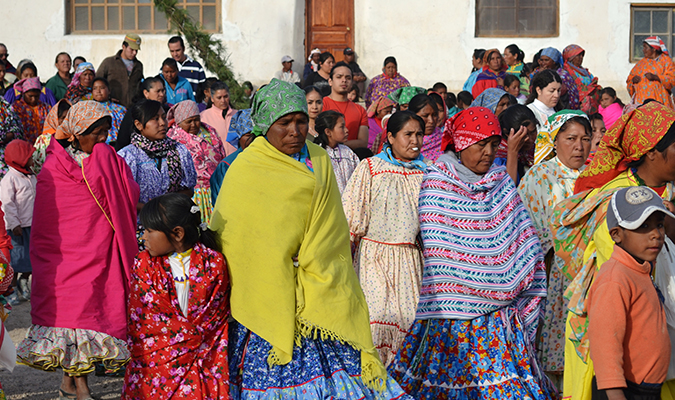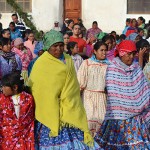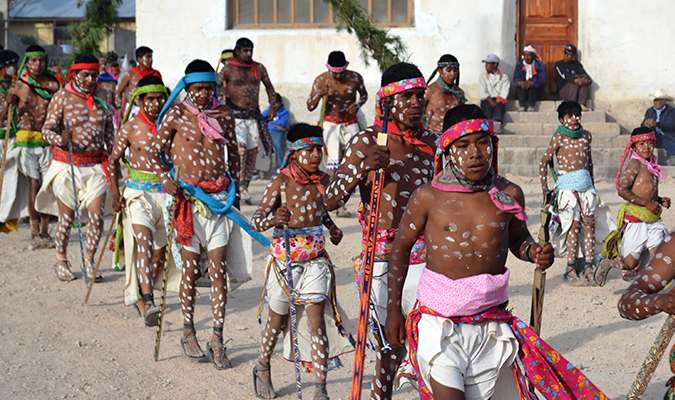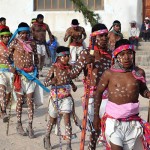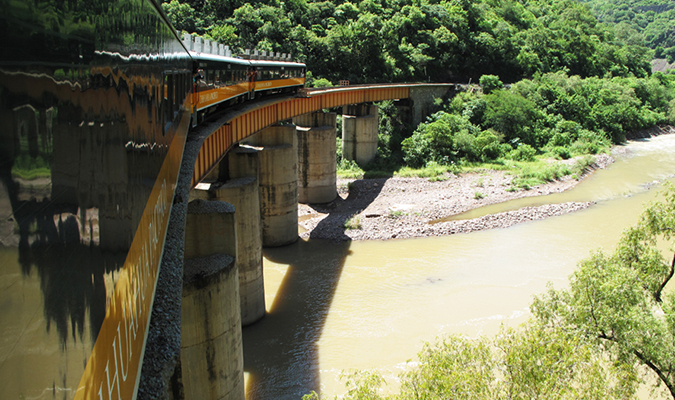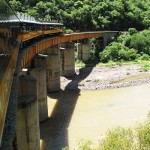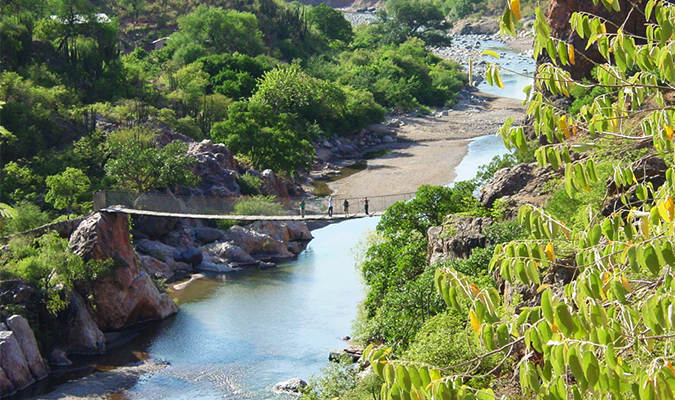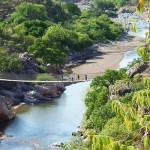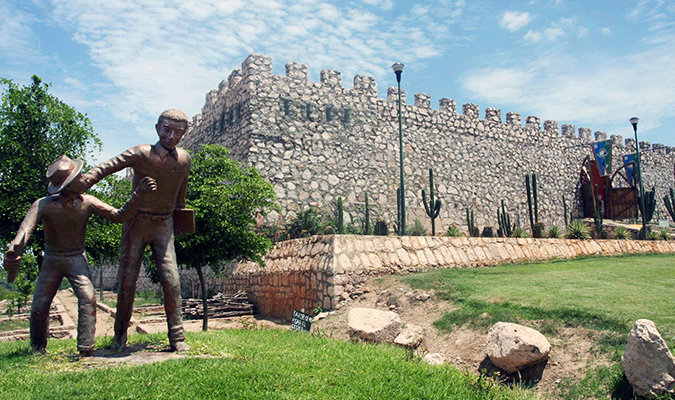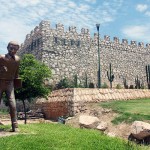 HIGHLIGHTS
Chihuahua al Pacifico – Take a first-class train ride on the Chihuahua al Pacifico train, nicknamed El Chepe, through the Sierra Madre Mountains
High Sierra hike – Explore these beautiful mountains on foot, hiking through canyons and visiting several traditional Mexican villages
Semana Santa celebrations – Experience the unique and exciting Semana Santa celebrations of the Rarámuri people
Day 1: Arrival at El Fuerte
After arriving in the charming colonial gateway to the Copper Canyon, El Fuerte, check into a beautiful historic lodge and take the chance to roam the cobblestone streets for a taste of old Mexico.
Spend time relaxing and wandering through this quaint, historic town, which was named a Pueblo Magico by the Mexican government for its magical qualities.
Day 2: Chihuahua al Pacifico to Creel and Cusárare
It's all aboard the Chihuahua al Pacifico train to travel into the Sierra Madre Mountains. This comfortable first-class locomotive goes through dozens of tunnels and over countless bridges with plenty of opportunities to take exceptional pictures of the gorgeous yet rugged landscapes.
Arrive mid-afternoon to Creel and transfer to The Sierra Hiking Lodge at Cusárare. A Mexican dinner and a brief about the upcoming hiking days await.
Day 3: Day 1 Trek
Transfer by vehicle to the trailhead for the start of this intrepid hike. Begin by traversing the rolling hills of the High Sierra. Lunch is on the trail. Arrive in the afternoon at Mapichi to set-up camp and spend the night.
Half-day hike: 6 miles (9.7 km). Elevation gain/loss: 1,200 ft/1,500 ft (366 m/457 m).
Overnight: Wild Camping
Day 4: Day 2 Trek
Continuing up and out of this small canyon, cross the ridge of the mountain range for spectacular views and sprawling vistas. On the descent, pass through the Lopez Farm, where an isolated Tarahumara family continues to survive in the rugged canyon in much the same way their ancestors have for hundreds of years.
After a pleasant lunch break in a shady nook, continue to Taxon, on the edge of the mountain, to set-up a camp with sprawling views of the canyon.
Three-quarter-day hike: 6.8 miles (10.9 km). Elevation gain/loss: 1,800 ft/1,320 ft (549 m/402 m).
Overnight: Wild Camping
Day 5: Day 3 Trek
After a hearty breakfast, a steep descent into the canyon awaits. Losing almost 2,000 ft, a myriad of ecosystems and microclimates pass by, changing from high alpine forest to desert chaparral.
Passing by a handful of native communities and small ranches, we are reminded of the beauty, simplicity, and difficulties of subsistence living in this challenging environment. Set up camp at Chinovo.
Three-quarter-day hike: 6.8 miles (10.9 km). Elevation gain/loss: 700 ft/2,220 ft (213 m/677 m).
Overnight: Wild Camping
Day 6: Day 4 Trek
A full-day hike arrives in Munerachi, a larger community with a colonial mission established by the Spaniards. Here, witness the traditional dancing and processions that mark the Semana Santa Holy Week.
After a refreshing dip in the small river, it's time for dinner and a well-earned night's sleep, or if you're caught up in the spirit of the celebrations, continue into the night with the mystical Semana Santa festivities.
Full-day hike: 9.5 miles (15.3 km). Elevation gain/loss: 800ft/1,780ft (244 m/542 m).
Overnight: Wild Camping
Day 7: Day 5 Trek to Batopilas
The last day of hiking follows the Munerachi river down to Cerro Colorado and down the home stretch to Batopilas. Along the river, see two aqueducts, each built by miners in the 1800s to work and transport ore from the mines of Cerro Colorado and Batopilas.
The frontier town of Batopilas is the perfect setting to end the journey. Enjoy free time to explore this historic mining outpost.
Three-quarter-day hike: 10.5 miles (16.9 km). Elevation gain/loss: 120ft/780ft (37 m/238 m).
Day 8: Batopilas and Satevo
After breakfast, further explore the Batopilas area with a hike to the "Lost Cathedral of Satevo". While not truly a cathedral, its ornate grandeur conjures up the image of a great religious center.
Here, too, see the local preparations for Easter as a flow of Tarahumara inhabitants bring their offerings, enjoy ritual dances, and celebrate Easter with a unique intertwined collection of native and catholic Easter festivities.
In the afternoon, wander the streets of this historic mining town with free time to visit the ruins of the Sheppard Hacienda, lounge by the river, or have a beer with the locals. Spend the night in a lovely hacienda.
Day 9: Batopilas and Creel to Chihuahua
After breakfast, begin the incredible climb, by van, out of the Batopilas Canyon up a spectacular array of switchbacks to the mid-day stopping point, Creel, the frontier logging outpost turned tourist center for the Copper Canyon.
After lunch and an exploration of the local crafts cooperative, continue across the high plains of the Sierra Tarahumara on to Chihuahua. Arrive in the early evening to this important cultural and economic center of Northwestern Mexico. Spend the night in town for a farewell fiesta.
Day 10: Departure from Chihuahua
Transfer to Chihuahua Airport for onward flights.
Dates
This trip can be customized for a private journey in the month of Easter.
Prices
Our custom-tailored journeys start from $1,000 USD per day for two travelers. Contact us today to discuss your travel desires and design a personalized proposal with exact pricing.