OVERVIEW
ITINERARY DETAIL
DATES AND PRICES
Go on an inspirational family spring break to the Copper Canyon and Baja California, enjoying unforgettable adventures and deep cultural immersion.
Begin this luxurious 15-day vacation with a scenic train ride through the Sierra Madre Mountains and reach remote indigenous villages and frontier mining towns during Easter's Holy Week celebrations.
Also, accompany expert guides on an incredible hiking trip, visiting various lookout points for breathtaking views of the Copper Canyon.
Then, after flying to La Paz, take the family on an exploration of the Baja California peninsula. Come face to face with its incredible animal inhabitants, including snorkeling experiences with sea lions and whale sharks. Also, snorkel, swim, and kayak to pristine bays and virgin beaches and enjoy some family beach time at Los Cabos.
PHOTO GALLERY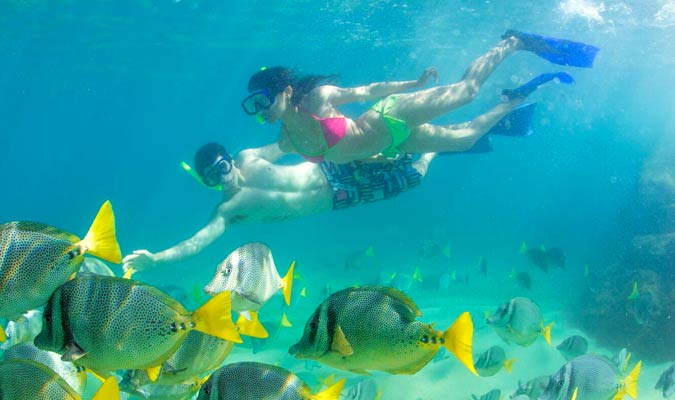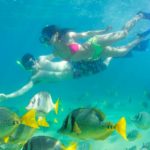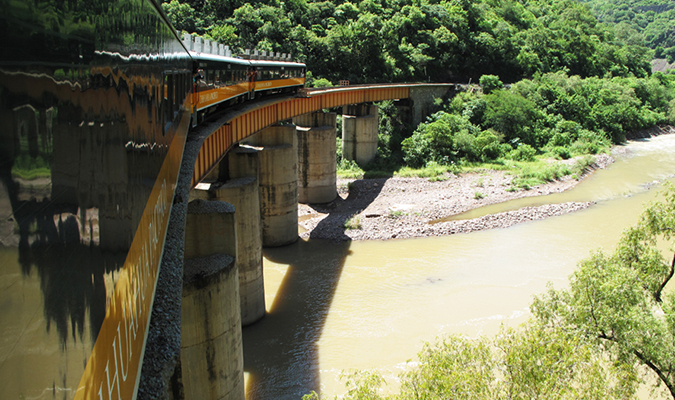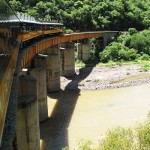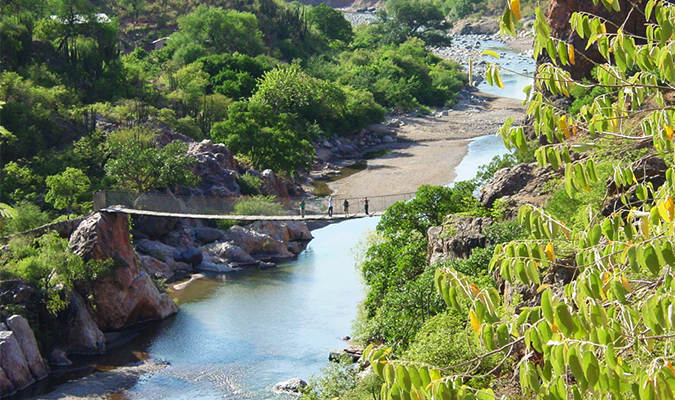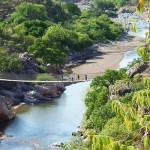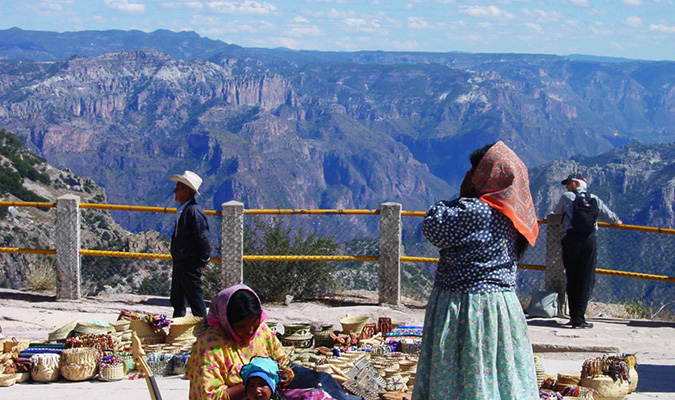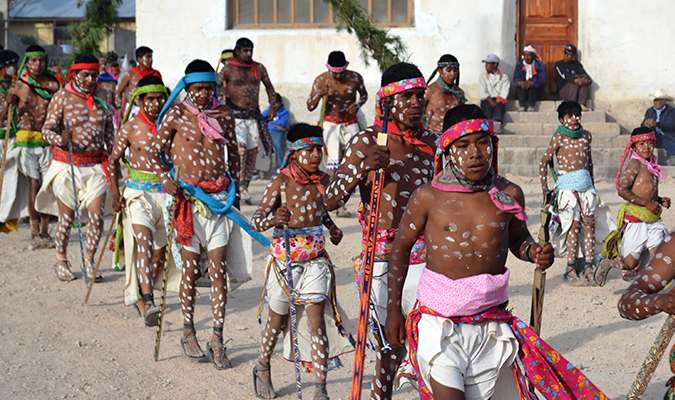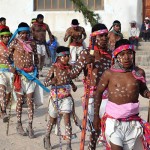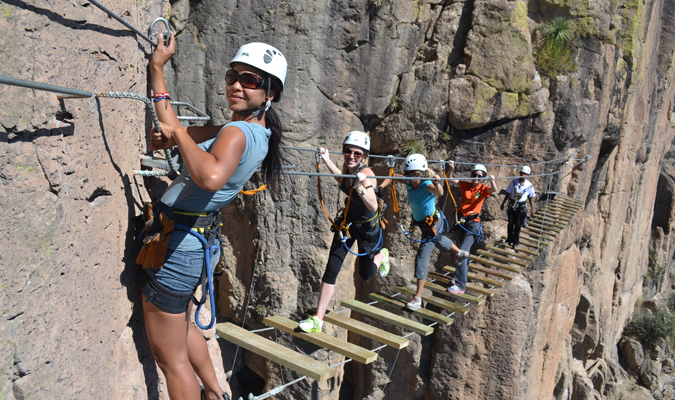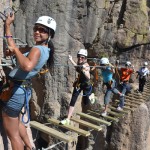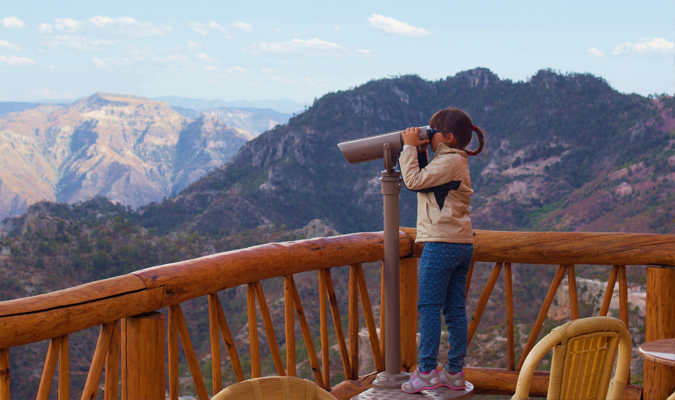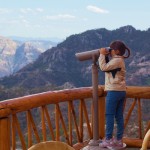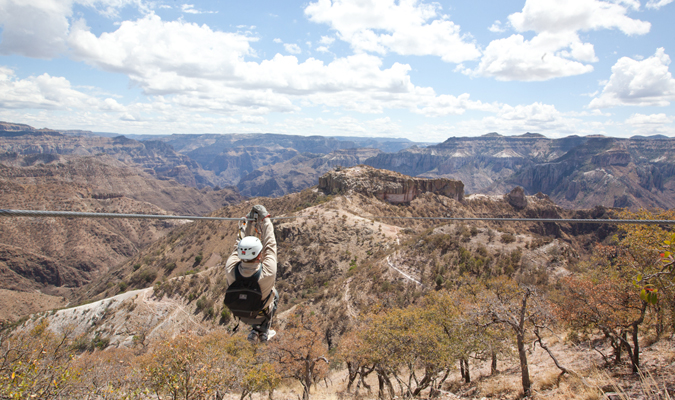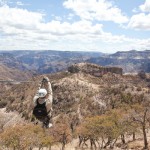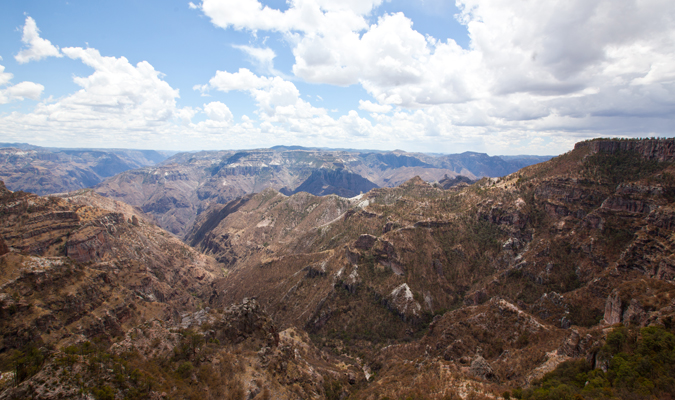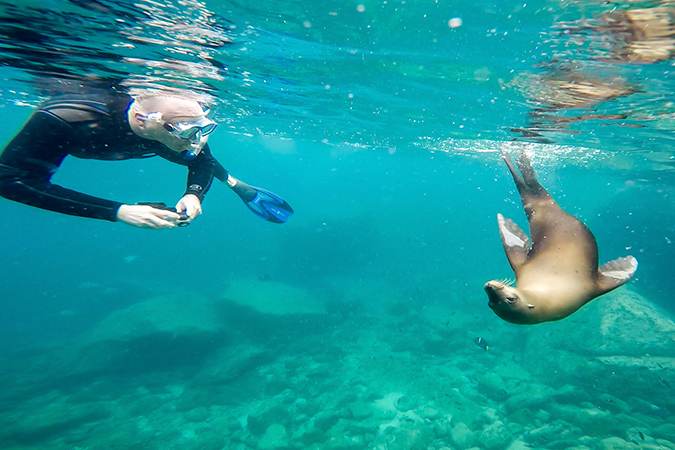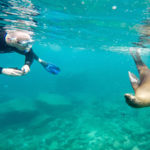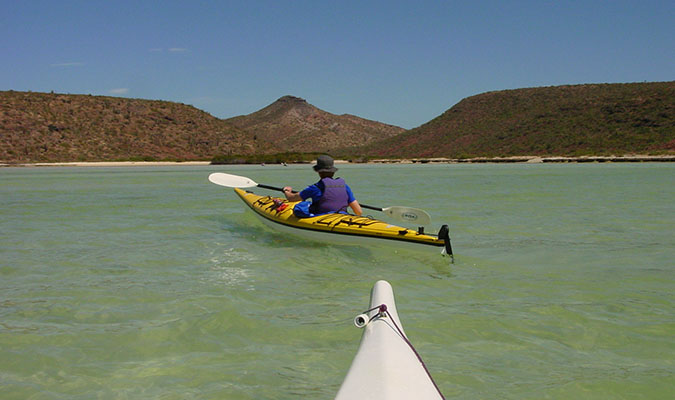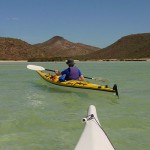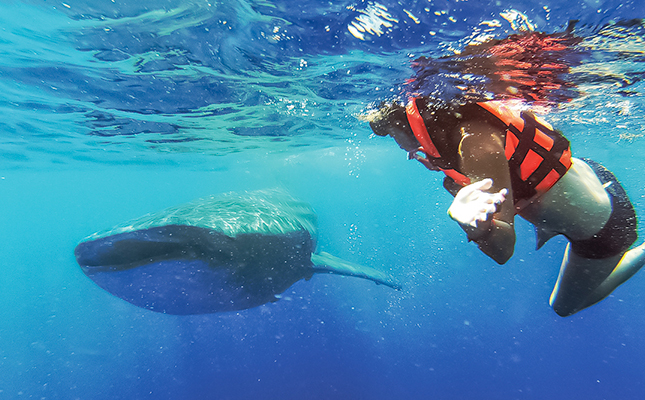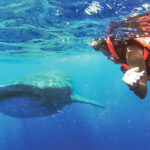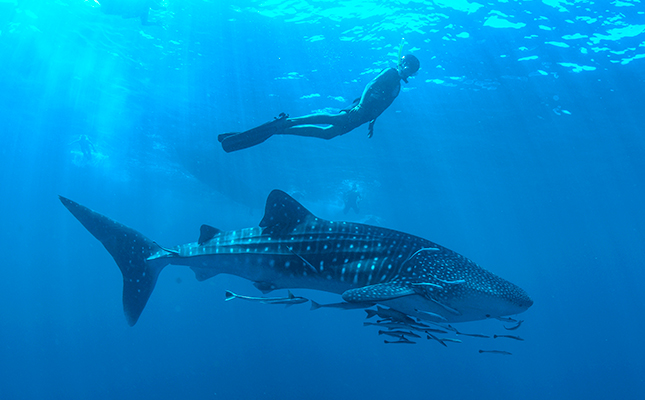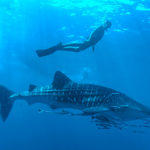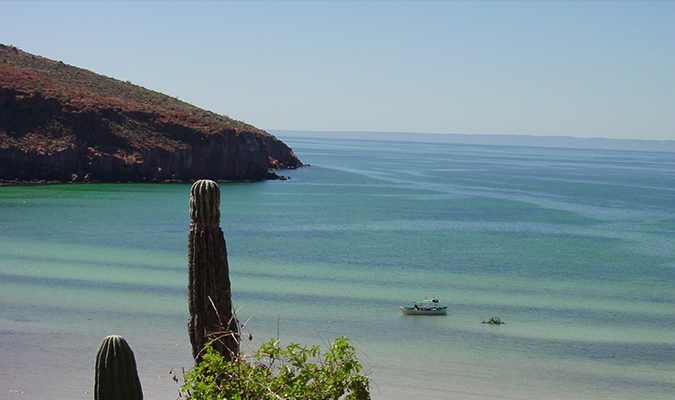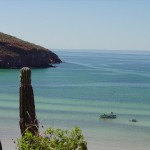 HIGHLIGHTS
Chihuahua al Pacífico – Enjoy a first-class train ride through the Sierra Madre Mountains aboard the world-famous El Chepe
Copper Canyon – Hike the rugged and wild Copper Canyon region to enjoy outstanding vistas
Semana Santa – Witness the traditional dances and processions that mark Semana Santa, Holy Week, in a remote community
Espiritu Santo Island – Snorkel with sea lions and beautiful reef fish, kayak around the turquoise waters, and discover virgin beaches
Whale sharks – Venture to the shores near La Paz to swim and snorkel with docile whale sharks
Day 1: Arrive in Los Mochis
After arriving at Los Mochis International Airport, enjoy a private transfer to El Fuerte, the charming colonial gateway town to the Copper Canyon. Check in to a historic lodge and then enjoy some free time roaming the cobblestone streets for a taste of old Mexico.
Overnight: Hotel Posada del Hidalgo
Day 2: Chihuahua al Pacífico Train to Bahuichivo
It's all aboard the world-famous Chihuahua al Pacífico train, nicknamed El Chepe, to journey into the Sierra Madre Mountains. This comfortable first-class train travels through dozens of tunnels and over countless bridges with exceptional opportunities for taking pictures or just enjoying the view. Arrive in the early afternoon to the town of Bahuichivo. Take the time to walk around and enjoy the countryside. Enjoy a Mexican dinner in the evening.
Overnight: Hotel Mision
Day 3: Mirador Cerro del Gallego
After breakfast, further explore and enjoy the rugged canyon terrain with a private tour to the Mirador Cerro del Gallego, a lookout with an amazing vista of the Copper Canyon.
Overnight: Hotel Misión
Day 4: Bahuichivo and Creel
Return to El Chepe to journey to Creel, the frontier logging and mining town turned tourism center of the Copper Canyon. Check into cozy lodging at Best Western The Lodge at Creel Hotel & Spa.
After an afternoon arrival, take the time to wander and visit the town's many gift shops, making sure to buy directly from the Tarahumara indigenous people who are usually selling their crafts on the main plaza. Alternately, the crafts cooperative contributes to the local communities.
Overnight: Best Western The Lodge at Creel
Day 5: Private tour to Lake Arareco and the Valley of Monks
After a hearty breakfast and check-out, explore Lake Arareco, a tranquil artificial body of water with a rock-lined shore. Then, visit the Valley of the Monks to see the towering, volcanic rock structures, which sit in a beautifully silent landscape.
After, head to Hotel Mirador to settle in and admire the amazing views of the canyon. The late afternoon is free for relaxing or exploring the nearby canyon terrain.
Overnight: Hotel Mirador
Day 6: Semana Santa activities with local community
Today, visit a local remote community to witness their traditional dances and processions to mark Holy Week, known locally as Semana Santa.
Overnight: Norogachi Community Lodging
Day 7: Road trip through the hills
After breakfast and a chance to explore, drive through the rolling hills of the high sierra to Hotel Mirador, stopping en route at some impressive vantage points. The late afternoon is free for relaxing before enjoying a lovely dinner at the property.
Overnight: Hotel Mirador
Day 8: Fertility Rock and Otero Canyon
Head out on an unforgettable family adventure, joining an expert guide to learn more about the canyon and to visit Otero Canyon and Fertility Rock.
Later, cross the canyon with a spectacular cable car ride (one of the highest in the world) to a breathtaking viewpoint. Marvel at three of the main canyons, including the Copper Canyon itself, and over Tarahumara ranches.
Thrill-seekers may also enjoy the optional activity of zip-lining to enjoy spectacular views of the canyon.
Overnight: Hotel Mirador
Day 9: Journey to El Fuerte
Start with breakfast and a final chance to buy souvenirs from the local crafts vendors before an early afternoon transfer back on the train to El Fuerte.
After check-in at Posada del Hidalgo, enjoy some free time to roam the cobblestone streets of El Fuerte.
Day 10: Flight to La Paz
After breakfast, meet a bilingual driver for a private transfer to Los Mochis Airport for a flight to La Paz.
Upon arrival, take a private transfer to a hotel in downtown La Paz.
Overnight: Posada de las Flores
Day 11: Private day trip to Espíritu Santo Island
Board a boat and head out of the Bay of La Paz to Espiritu Santo Island in search of local sea lion colonies. After finding a group, don snorkeling equipment and jump into the water to interact with the playful sea lions in the company of a guide.
After some time with these wonderful creatures, navigate around the island in search of a private beach to enjoy a tasty meal (special needs and dietary restrictions will be taken into account).
On the beach, guides will give a talk about the natural history of the island, plants, and mangroves. Kayak around the bay, relax, or take a nature hike before happy hour and the return journey.
Day 12: Private whale shark snorkel and hidden beach at Balandra Bay
Journey onto the ocean once more for an unforgettable day, snorkeling with whale sharks, the gentle giants of the ocean.
Start this incredible trip at the pier to board the boat and head out onto the waters. Let the captain take the lead, going in search of the local whale sharks.
Once found, jump into the water with them, swimming next to the largest fish in the world.
After, the trip continues to Balandra Bay, a natural protected area and home to pristine beaches, mangroves, and stunning scenery. Here, enjoy a tasty lunch (dietary restrictions taken into account), explore the nature trails, snorkel in the crystal-clear water, and relax before heading back to La Paz.
Day 13: La Paz to Los Cabos via Todos Santos
After breakfast and check-out, travel down the peninsula along the Pacific Coast to Los Cabos. On the way, visit Todos Santos, a Pueblo Mágico, known for being an artistic haven and home to the famous Hotel California.
Enjoy some free time exploring the town before continuing to Los Cabos.
Overnight: El Ganzo.
Day 14: Day at leisure in Los Cabos
Enjoy the delights of Los Cabos at leisure, either relaxing at the beautiful resort or enjoying the local white-sand beaches.
Alternatively, speak to a Journey Mexico Travel Planner who can help organize additional activities, including kayaking and snorkeling at Cabo Pulmo, hiking to a waterfall, or visiting a local organic farm.
Day 15: Private transfer to Los Cabos Airport
After breakfast and check-out, take a private transfer to Los Cabos airport for an onwards flight home.
Dates
This trip can be customized for a private holiday during and around Holy Week celebrations in Mexico.
Prices
Our custom-tailored journeys start from $1,000 USD per day for two travelers. Contact us today to discuss your travel ideas and design a personalized proposal with exact pricing.