OVERVIEW
ITINERARY DETAIL
DATES AND PRICES
This sample itinerary is designed to inspire families who want adventure and cultural immersion during their holiday.
Explore Mexico's natural wonders, encounter fascinating marine wildlife, and visit remote mountain villages.
Take a scenic train ride through the Sierra Madre Mountains and reach remote indigenous villages and frontier mining towns during Holy Week celebrations around Easter time. Our expert guides will take you to various look-out points for breathtaking views of the Copper Canyon. After flying to La Paz, you will explore the Baja California peninsula. Swim with sea lions and whale sharks. Snorkel, swim, and kayak as you discover pristine bays and virgin beaches for a chance to unwind and take in your surroundings. Relax, take in the sunlight, and have a little more beach time in Los Cabos.
PHOTO GALLERY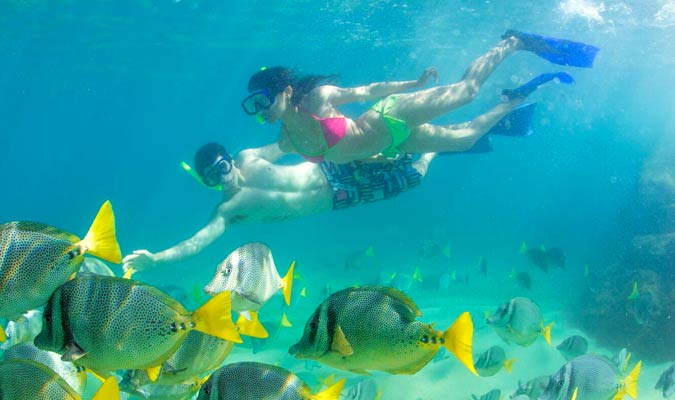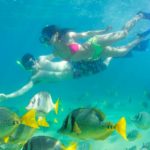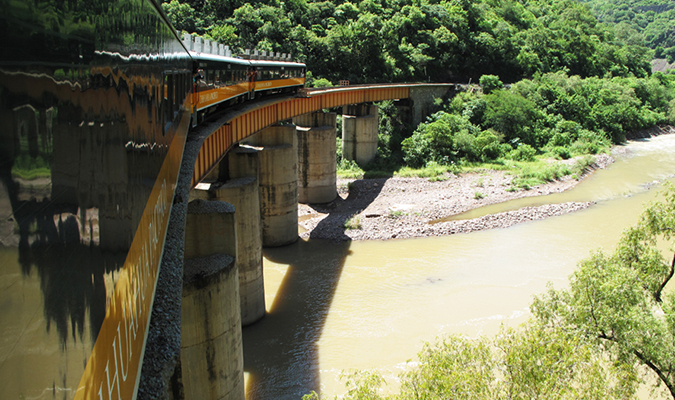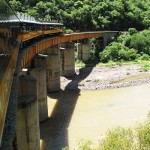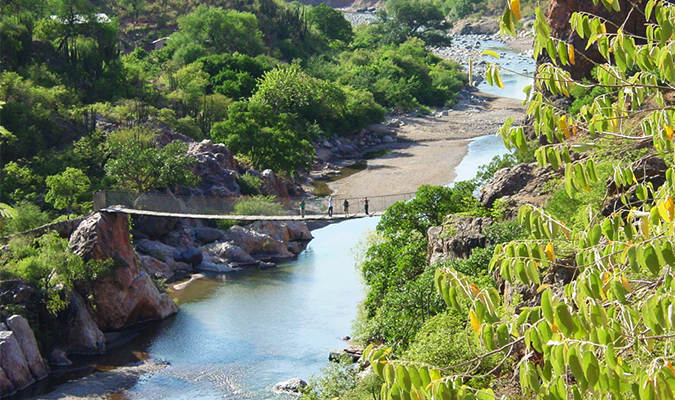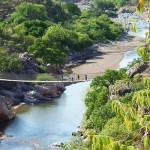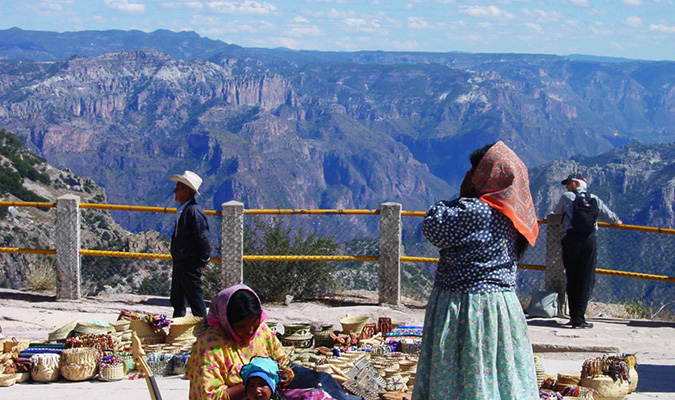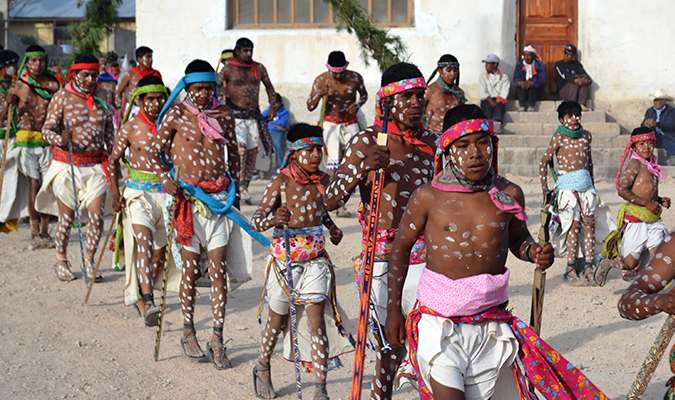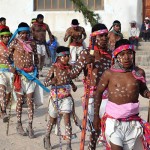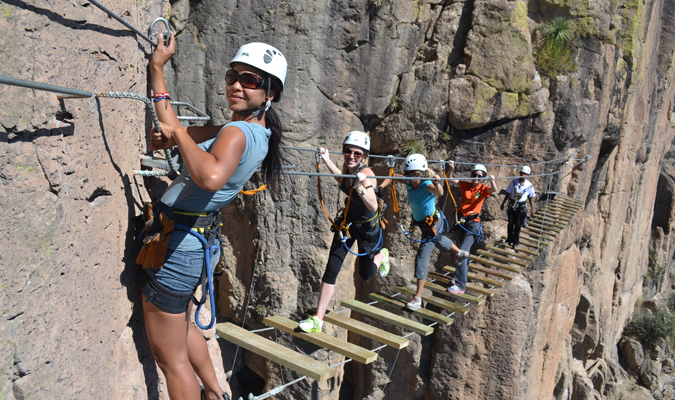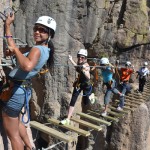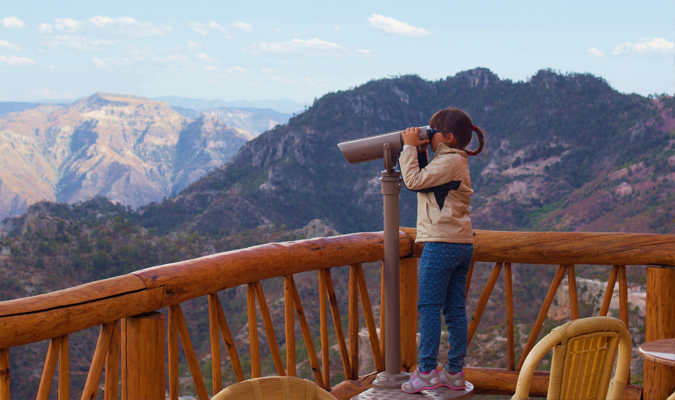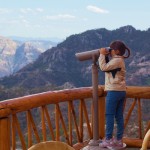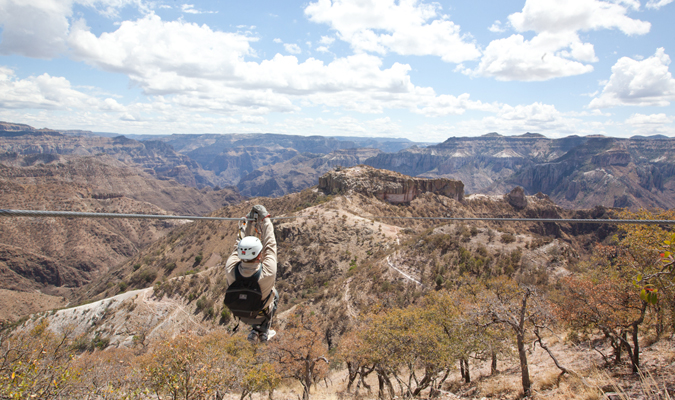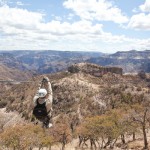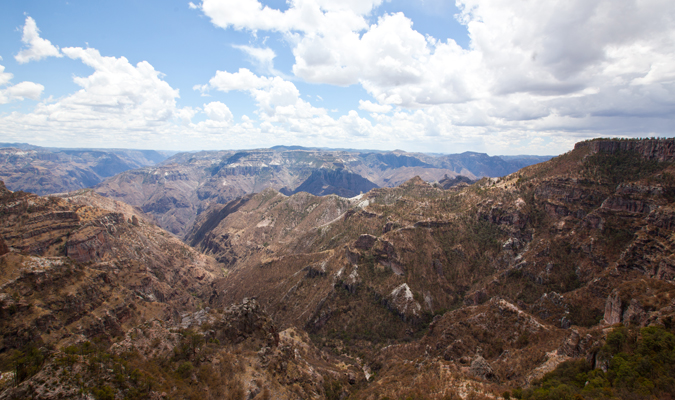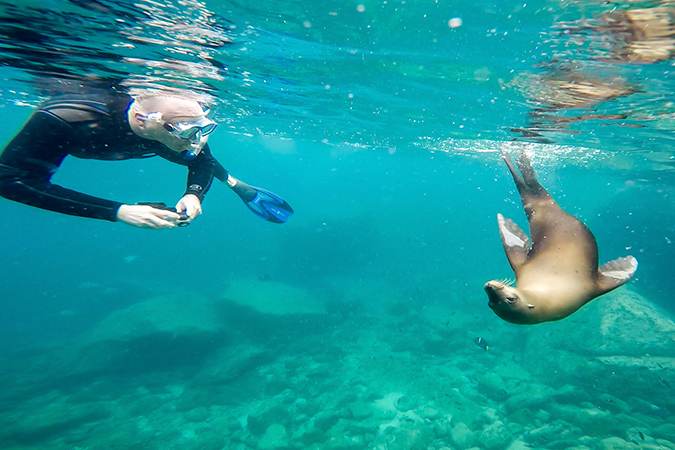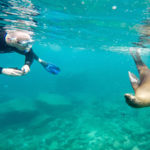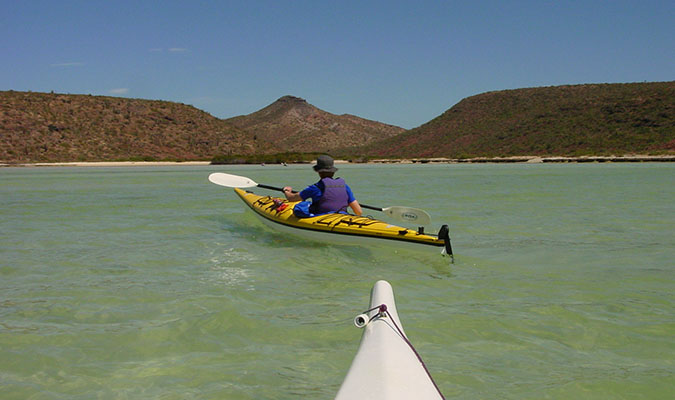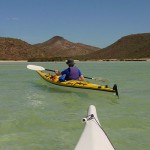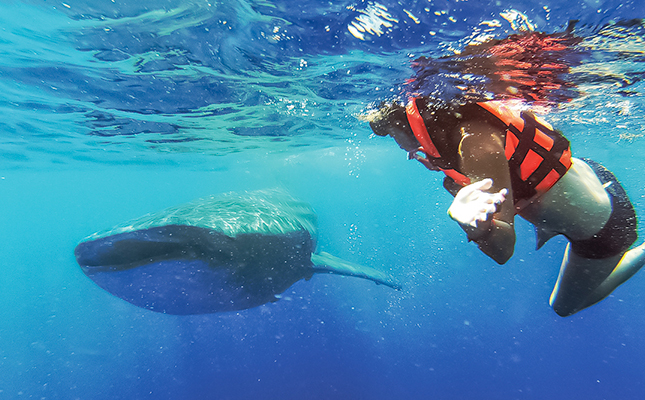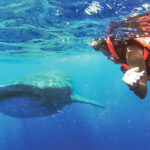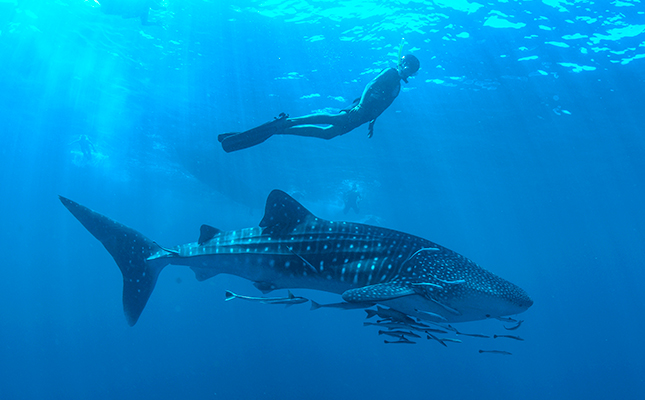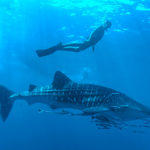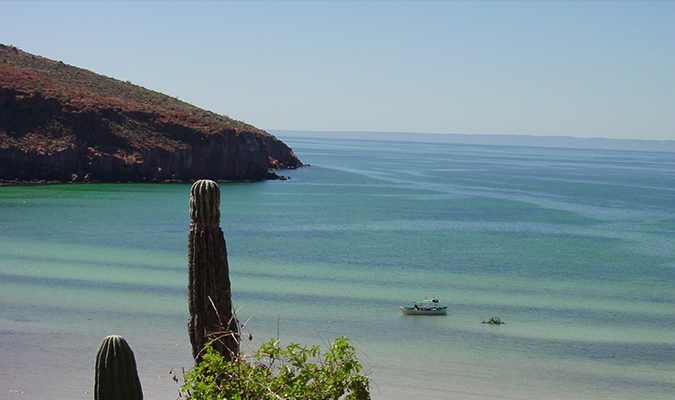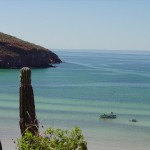 HIGHLIGHTS
Chihuahua al Pacífico – Enjoy a first class train trip through the Sierra Madre Mountains aboard El Chepe
Copper Canyon – Hike the rugged and wild Copper Canyon region with outstanding vistas
Culture & Tradition – Witness the traditional dancing and processions that mark the Semana Santa, Holy Week, in a remote community
Espiritu Santo Island – Snorkel with sea lions and beautiful reef fish, kayak around the turquoise waters, and discover virgin beaches
Whale Sharks – Venture to the shores near La Paz to swim and snorkel with docile whale sharks
Day 1: Arrival  to Los Mochis and El Fuerte
Transfer from Los Mochis International Airport to El Fuerte, the charming colonial gateway to the Copper Canyon. Check in to our beautiful historic lodge and then roam the cobblestone streets for a taste of old Mexico. Relax and wander this quaint and historical town.
Overnight: Hotel Posada del Hidalgo or equivalent.
Day 2: Chihuahua al Pacífico Train/Bahuichivo
All aboard the world famous Chihuahua al Pacífico train, nicknamed El Chepe, and into the Sierra Madre Mountains. This comfortable first class train leads you through dozens of tunnels and over countless bridges with exceptional opportunities for taking pictures or just enjoying the view. We arrive in the early afternoon to Bahuichivo. There will be time to walk around and enjoy the countryside. A Mexican dinner awaits that evening.
Overnight: Hotel Mision
Day 3: Cerro del Gallego
After breakfast, you will have a chance to further explore and enjoy the rugged canyon terrain with a private tour to Cerro del Gallego for an amazing vista of the Copper Canyon.
Overnight: Hotel Misión
Day 4: Bahuichivo and Creel
Back to El Chepe and on to Creel, the frontier logging and mining town turned tourism center of the Copper Canyon. Check into your cozy lodging at Best Western The Lodge at Creel Hotel & Spa. An afternoon arrival will give you time to wander and visits many gift shops; make sure to try and buy directly from the Tarahumara indigenous people who are usually selling their crafts on the main plaza. Alternately, the crafts cooperative contributes to the local communities.
Overnight: Best Western The Lodge at Creel
Day 5: Creel Private Tour to Valley of Monks and Posada Barrancas
After a hearty breakfast and checking out of your hotel, meet your guide to explore Lake Arareko and the Valley of the Monks. At arrival settle into your lovely hotel and admire amazing views of the canyon. The late afternoon is free for relaxing or exploring the nearby canyon terrain, to later enjoy dinner on the property.
Overnight: Hotel Mirador
Day 6: Semana Santa Activities with Local Community
Discover the local culture during the community's festivities and traditions on the afternoon and evening. You will witness the traditional dancing and processions that mark the Semana Santa, Holy Week.
Overnight: Norogachi Community Lodging
Day 7: Hotel Mirador
After breakfast and a chance to explore we will say goodbye to our new friends and set out driving through the rolling hills of the high sierra to our destination at Hotel Mirador, stopping en route at some impressive vantage points. The late afternoon is free for relaxing before enjoying a lovely dinner at the property.
Overnight: Hotel Mirador
Day 8: Explore the Area: Fertility Rock, Otero Canyon, Adventure Park, and More
After breakfast, meet your expert guide to learn more about the canyon and enjoy amazing views of Otero Canyon and Fertility Rock. Later on, cross the canyon in a spectacular cable car ride (one of the highest in the world) to a breathtaking viewpoint where you can marvel at three of the main canyons, including the Copper Canyon itself — affording magnificent views of Tarahumara Indian ranchos. You may also experience an amazing zip line excursion, with spectacular overviews of the canyon, and other optional activities.
Overnight: Hotel Mirador
Day 9: Hotel Mirador/El Fuerte
Start the day with breakfast and a final chance to walking around and buy souvenirs from the local crafts vendors before your early afternoon transfer back onto the train and on to El Fuerte. Check in to your cozy lodging at Posada del Hidalgo. This evening you are free to roam the cobblestone streets for a taste of old Mexico, exploring the charming town of El Fuerte on your own.
Day 10: Private Transfer to Los Mochis Airport/Flight to La Paz
After breakfast, your private bilingual driver will meet you in the lobby of your hotel and drive you to Los Mochis Airport (1 hour 40 minutes) for your departure flight to La Paz. In La Paz, your private guide will greet you in the arrival halls of the airport for a private transfer to your hotel in downtown La Paz, located just 20 minutes away.
Overnight: Posada de las Flores, or equivalent.
Day 11: Private Day Trip to Espíritu Santo Island
Meet your private driver at the hotel lobby. You'll arrive to the marina where your guides and equipment await you. After a small briefing about the trip, we'll head out from the Bay of La Paz. Roughly 1.5 hours later, we arrive at a sea lion colony for our first stop. You'll have plenty of time to swim, snorkel and interact with the playful sea lions in the company of your guide. We then climb back on board to navigate around the island in search of a pristine beach where you will be treated with a tasty meal (special needs and dietary restrictions will be taken into account).
On the beach, guides will give a talk about the natural history of the island, plants and mangroves, and you'll be able to ask all the questions you like. Kayak around the bay, relax, or take a nature hike before happy hour and heading back to shore.
After arriving to the pier, you will be transferred to your hotel and enjoy rest of evening at leisure.
Day 12: Private Whale Shark Snorkel Excursion & Hidden Beach at Balandra Bay
Whale sharks are the true "gentle giants" of the oceans. The largest fish on the planet, these gentle beasts return yearly to the sea just off La Paz.
We will meet in the hotel lobby at 8:15 a.m. and head to our guide's headquarters to try on our equipment. After a short walk to the pier we will get on the boat and head out in search of whale sharks. If you are lucky and feeling adventurous, grab your snorkel mask and get in the water with your guide to see whale sharks up close. The trip continues to Balandra Bay, a natural protected area and home to pristine beaches, mangroves, and stunning scenery. Here we'll have a tasty lunch (dietary restrictions taken into account), explore the nature trails, snorkel in the crystal-clear water and relax and unwind before heading back to La Paz in time for dinner (not included).
Day 13: Transfer La Paz to Los Cabos via Todos Santos for lunch en route
After having breakfast and checking out of the hotel, you will venture down the peninsula along the Pacific Coast to Los Cabos. On the way (1 hr), you will visit Todos Santos, a Pueblo Mágico with a rich and varied history, from the early mission through its current incarnation as an artists' colony and surfing hotspot. Enjoy some time to walk on your own and have lunch (restaurant suggestions will be provided, meal not included). Your journey will continue onward to your lovely hotel in Los Cabos (1:15 hrs).
At arrival and checking in, you may enjoy this evening on your own at leisure.
Overnight: El Ganzo.
Day 14: Day at Leisure in Los Cabos
This day is yours to relax on the property and spend time on the beautiful white sandy beaches, or you may choose to enjoy a few optional activities (not included), such as:
Kayak and Snorkeling in Cabo Pulmo
Private Tour Around Los Cabos
Hike the Waterfall Private Tour
Hike to an Organic Farm Private Tour
Day 15: Private Transfer to Los Cabos Airport
Today after your breakfast and hotel check out, you will meet your driver in the lobby for a private transfer to Los Cabos International Airport (25 mins) for your departure flight home.
Dates
This trip can be customized for a private holiday during and around Holy Week celebrations in Mexico.
Prices
Our custom-tailored journeys start from $800 USD per day for two travelers. Contact us today to discuss your travel ideas and design a personalized proposal with exact pricing.