OVERVIEW
ITINERARY DETAIL
DATES AND PRICES
Spend quality family time together exploring the Baja California Sur peninsula, interacting with various marine life, whale watching, and enjoying the warm Mexican sun.
The Baja California Sur  Family Trip was designed to provide the perfect mixture of discovering Baja California Sur while bonding with the family. On this trip, you will explore the charming fishing village of Todos Santos, the breathtaking views of the Sierra de la Laguna Biosphere Reserve and the turquoise waters of Espiritu Santo Island. Over the 8 day trip, your family will experience different types of accommodations ranging from camping in a tent to luxury resorts.
PHOTO GALLERY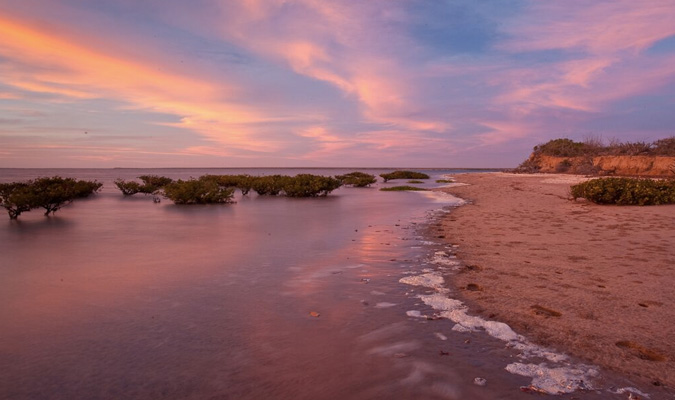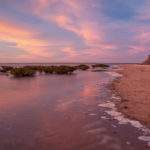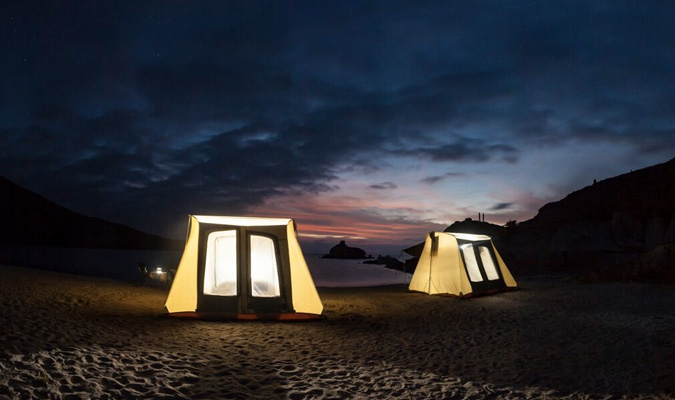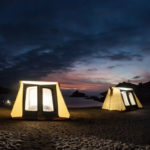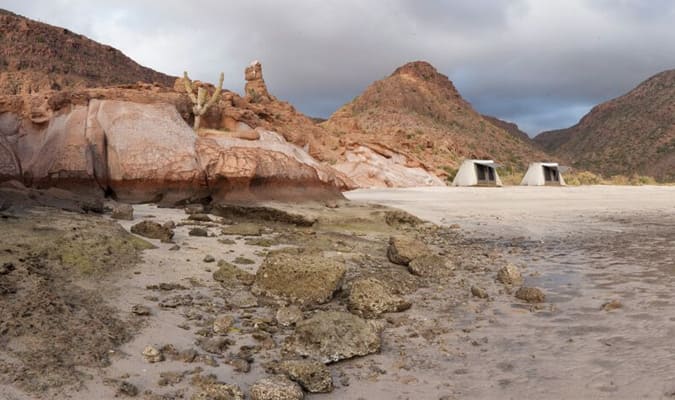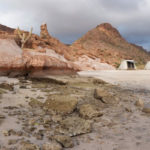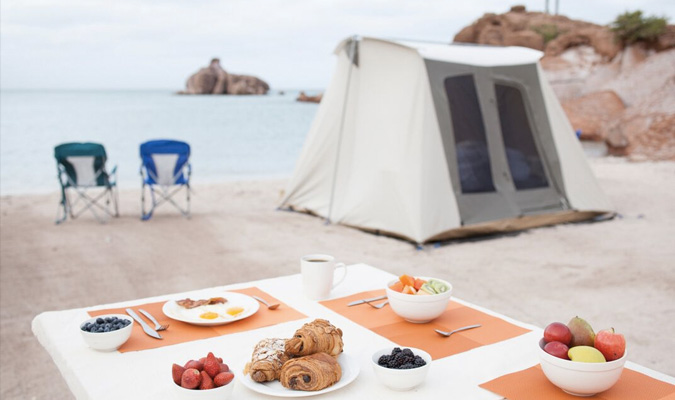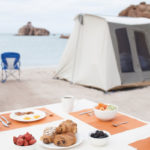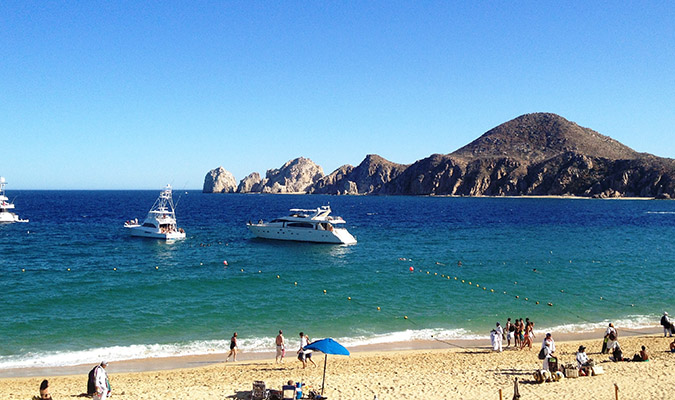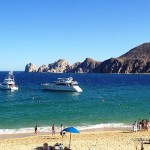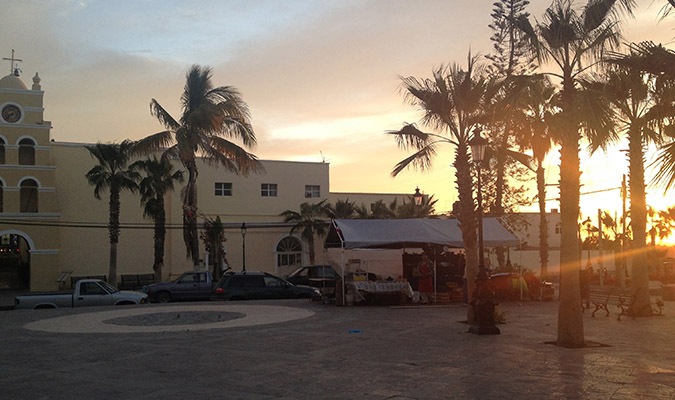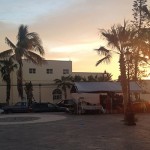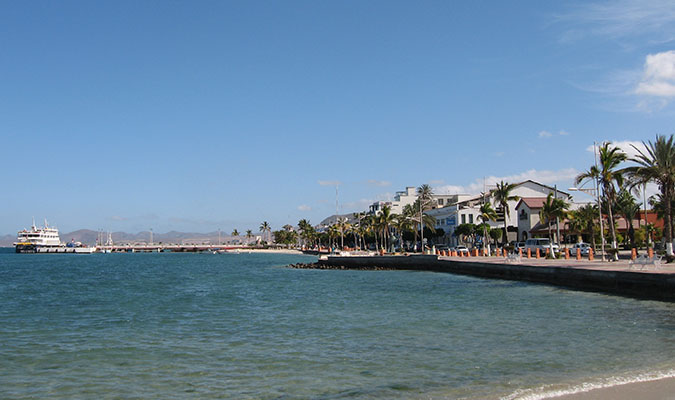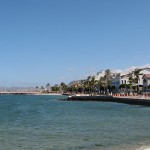 HIGHLIGHTS
Cabo San Lucas – Spend your last days of this trip relaxing under the warm sun at your luxury resort
Sea of Cortez – Explore this virgin wilderness on a day trip or go for a multi-day overnight adventure, camping on solitary beaches and hiking up to enjoy sunsets across the seascapes below
Todos Santos – Spend time in this Mexican Magical Town populated by artists where the quaint an friendly atmosphere accompanies the large waves and laid-back approach to life
Isla Espiritu Santo  – Visit this protected island for a chance to kayak and swim with sea lions

Day 1: Arrival to San Jose del Cabo and Transfer to Todos Santos
Today you arrive in San Jose del Cabo, where on arrival you are met and privately transferred to the charming colonial fishing village and artist colony of Todos Santos. This afternoon is at your leisure to settle into your lovely boutique hotel right in the heart of town. Stroll the cobbled streets and breathe in the desert air, admiring the relaxed atmosphere of the real Baja California.
Overnight: Guaycura Boutique Hotel & Spa
Day 2: Todos Santos Los Cerritos Beach Day Tour
Following breakfast, Your guide will meet you in the morning for the trip to Los Cerritos beach. We'll have body boards that you can enjoy in the gentle rollers (optional surf lessons available). Relax on the beach with shade umbrellas and enjoy a picnic lunch. Later, we will make our way into the center of Todos Santos, a historic Pueblo Mágico with a rich cultural, arts and culinary scene. Your guide will walk you through some of the town's history and architecture.
Optional Surf lessons at Los Cerritos:  Take a surf class in the gentle rollers, kids and adults are welcome.
Overnight: Guaycura Boutique Hotel & Spa
Day 3: Todos Santos –Espiritu Santo Island Private Camp
Today, you will cross the peninsula toward La Paz  to Experience Espíritu Santo Island to its fullest on this private 3-day getaway to the UNESCO World Heritage Site and natural paradise. You'll snorkel the tropical waters, visit the resident sea lion colony, and explore the pristine beaches, scenic trails and bird colonies, all from your private high-end tent camp.
Your naturalist guide will pick you up at your hotel in the morning, and transport you to the waiting boat. Heading out from the Bay of La Paz, your guide will give you a briefing on the natural history of Espíritu Santo Island. You'll explore part of the island by boat before arriving at the sea lion colony where you'll have plenty of time to swim, snorkel and interact with the playful sea lions. Back on board, your captain will take you to a pristine beach where your hosts await with a scrumptious meal of fresh seafood (special needs and dietary restrictions will be taken into account) and your private base camp. Relax, swim, or explore the beach. After dinner, sit back and watch the stars.
Overnight: Private Camp Espiritu Santo
Day 4: Espiritu Santo Private Camp
Awake to a hot breakfast, and afterward, take the day to explore the island, including one of the many nature trails, discover a new spot to snorkel, or paddle along the shore or through the mangrove atop a kayak. Enjoy a relaxed evening back at camp
Overnight: Private Camp Espiritu Santo
Day 5: Espiritu Santo Island to La Paz
Rise this last morning on the island with the rising sun, watch as the island wildlife begins the day. Or choose to sleep in comfort with the sound of the lapping sea just steps from your tent. After a relaxing morning and picnic lunch, you will return to La Paz by mid-day.
And enjoy the rest of the evening at leisure to explore the town on your own.
Overnight: Posada De Las Flores La Paz
Day 6: La Paz Private tour to Sierra La Laguna with Naturalist Tour & Drop Off Los Cabos
Traveling between La Paz and Los Cabos, enjoy a dip in the natural springs in the Sierra de La Laguna Biosphere Reserve. Take a guided nature excursion that will stimulate all your senses and unlock the secrets that make the Sierra de la Laguna such a unique destination. With the Naturalist Tour, you will learn about its geological formations, the amazing species of flora and fauna that live here, and the different uses of native plants. At the end of the walk, we can relax in a traditional rancho and taste the flavors of the Sierra as we share lunch with a local family.
Upon completion of your visit, you will be driven on to your hotel in Los Cabos.
Overnight: One & Only Palmilla
Day 8: Day at Leisure in Los Cabos
Spend the day as you like in this jewel of the Baja Peninsula. Build a sand castle, or just hang by the pool and relax under the warm sun. Engage in a variety of optional activities including whale watching, sea kayaking, surf lessons, hiking, Sailing, or relaxing at your luxurious resort's pool.
Overnight: One & Only Palmilla
Day 8: Departure from Los Cabos
Today are privately transferred to the airport for your homebound flight.

Dates
Our trips are fully customized, allowing us to build your itinerary for any time of the year.
Prices
Our custom-tailored journeys start from $800 USD per day for two travelers. Contact us today to discuss your travel desires and design a personalized proposal with exact pricing.
Please note, our pricing guideline is a starting from price and is not necessarily applicable to the suggested hotels contained within the suggested itineraries on this website. Itineraries are customized prior to final pricing.