OVERVIEW
ITINERARY DETAIL
DATES AND PRICES
Visit the Yucatan Peninsula on this complete adventure, experience charming colorful markets, taste delicious regional cuisine, climb Mayan ruins and relax on the Caribbean Sea.
This trip takes in three different areas of the Yucatan Peninsula. It is ideal for active travelers wanting to combine archaeological sites and colonial cities, with outdoors adventure, relaxing beaches and visits to local villages and colonial towns.
GALLERY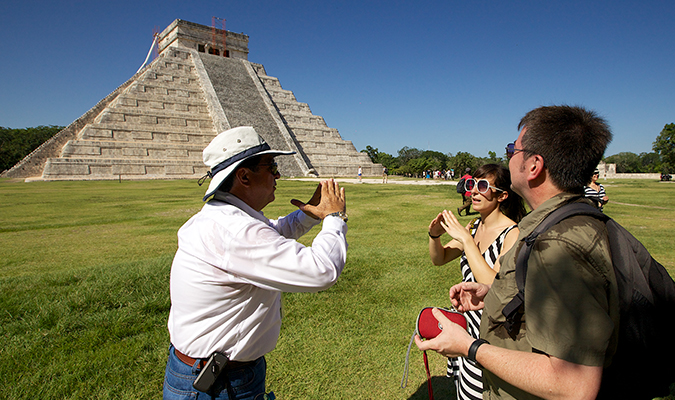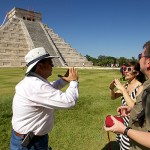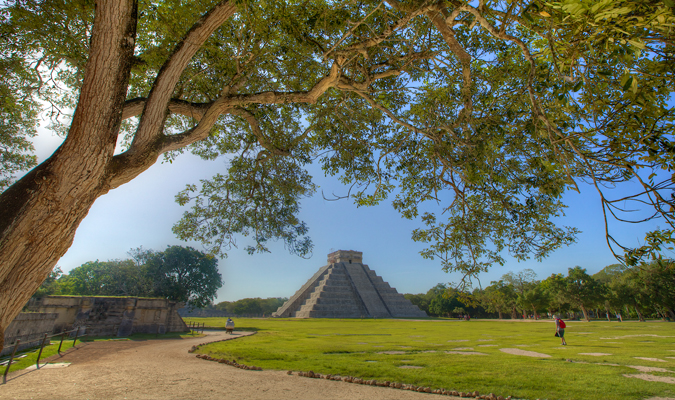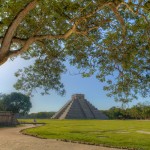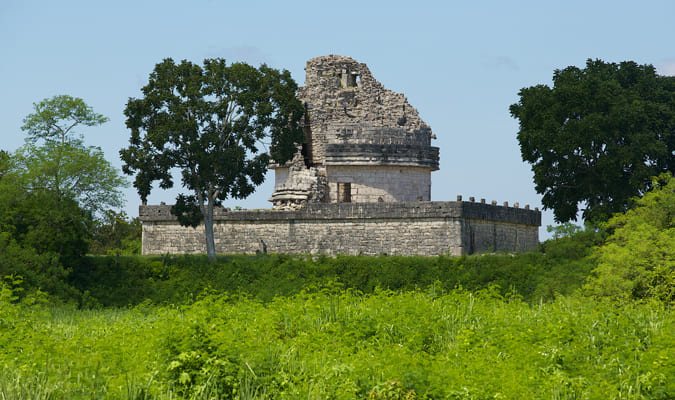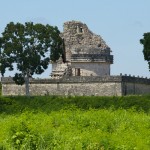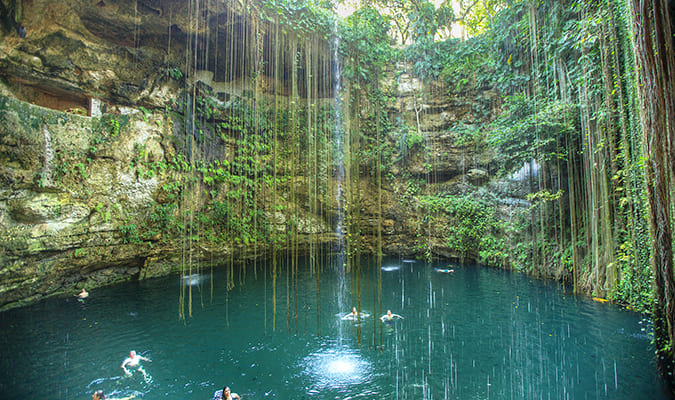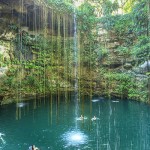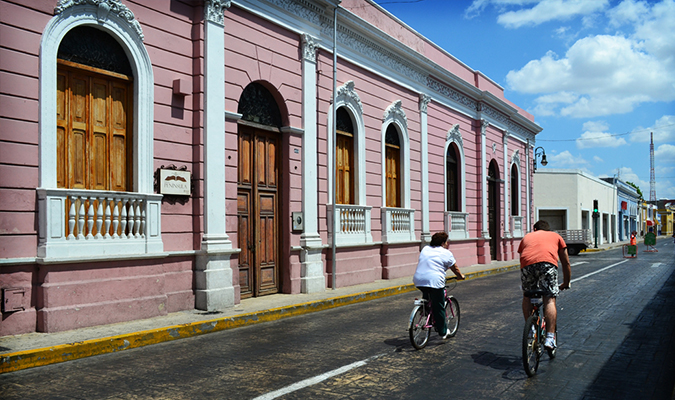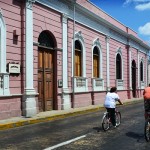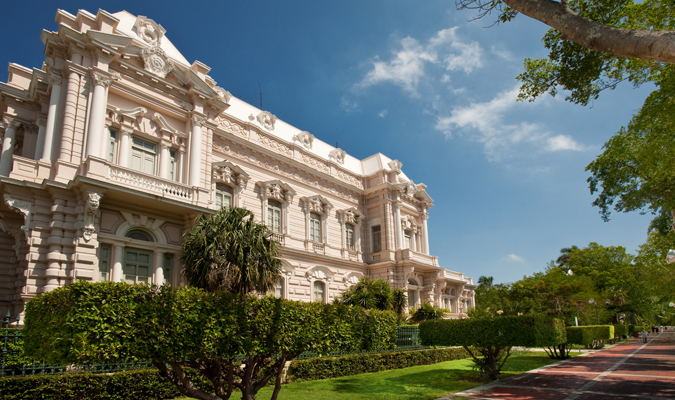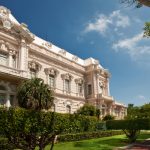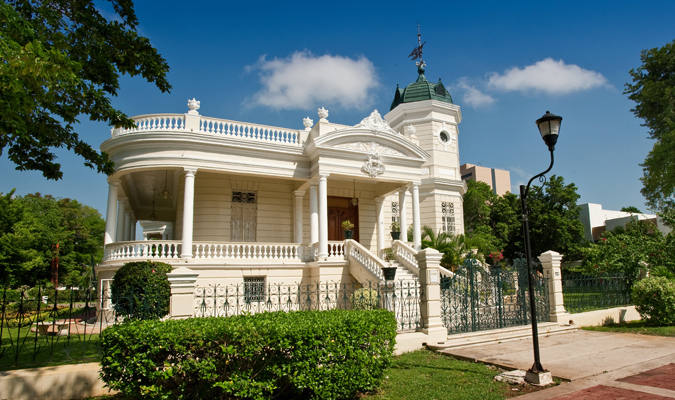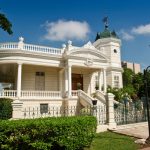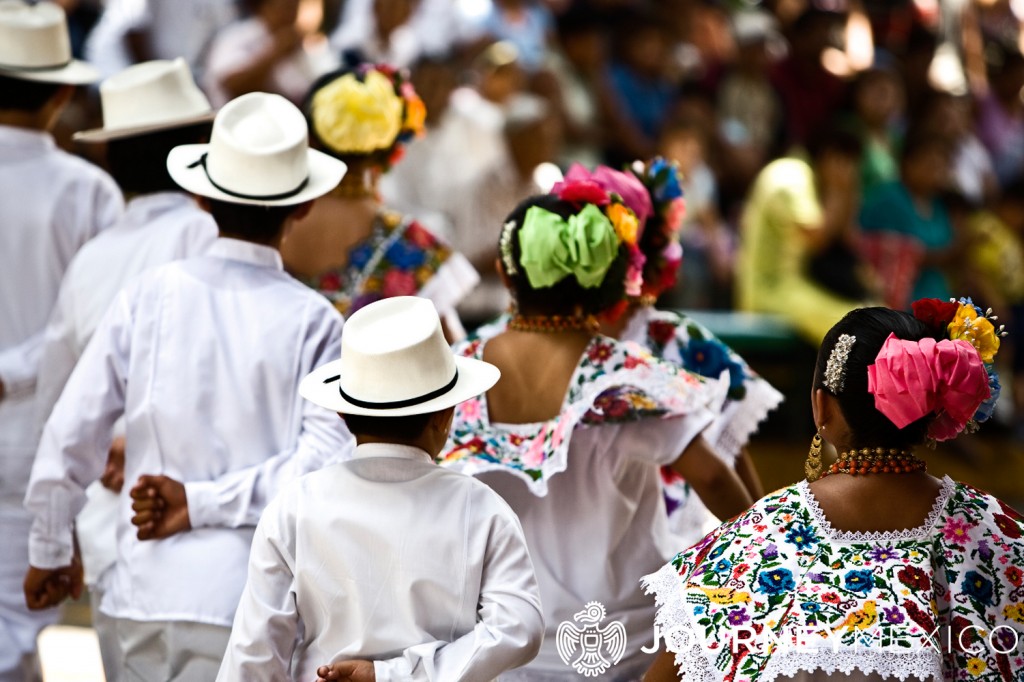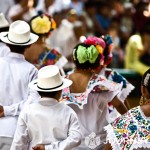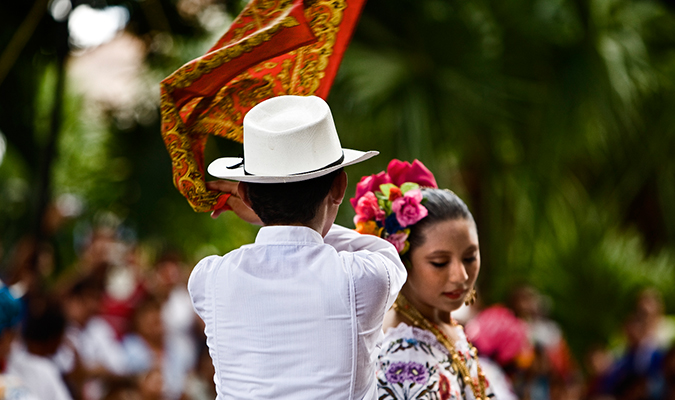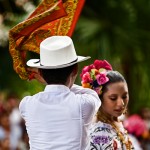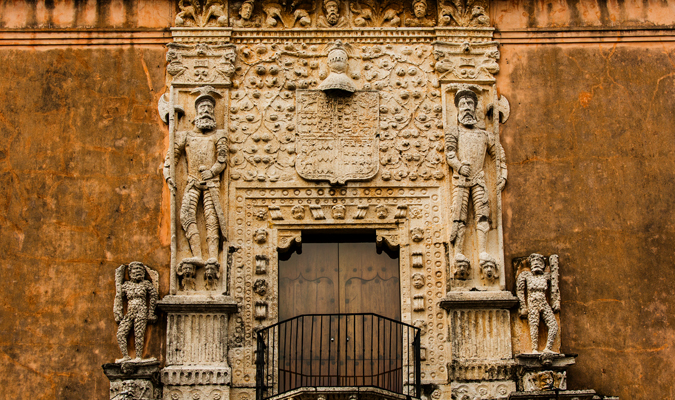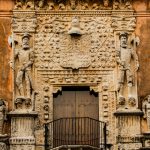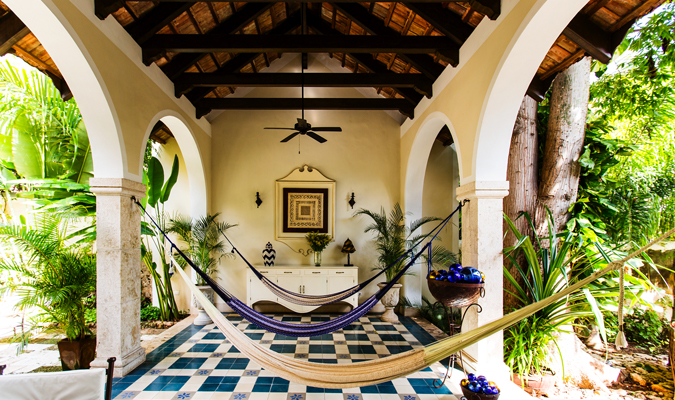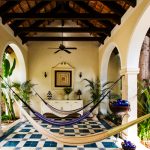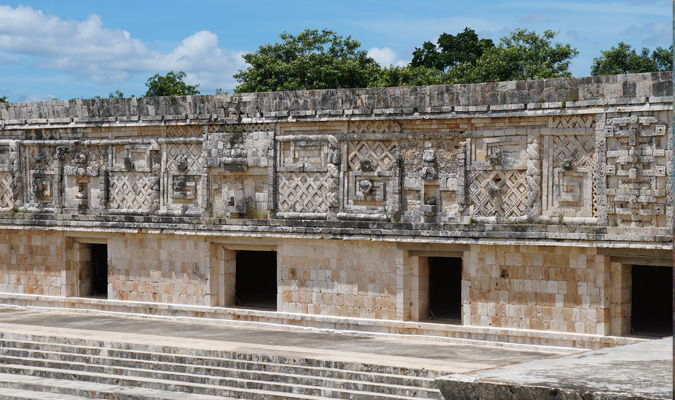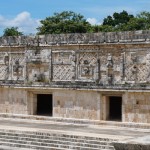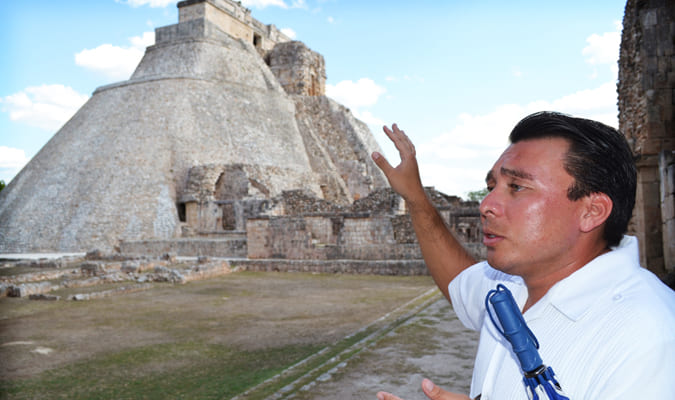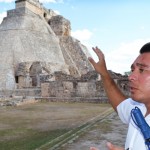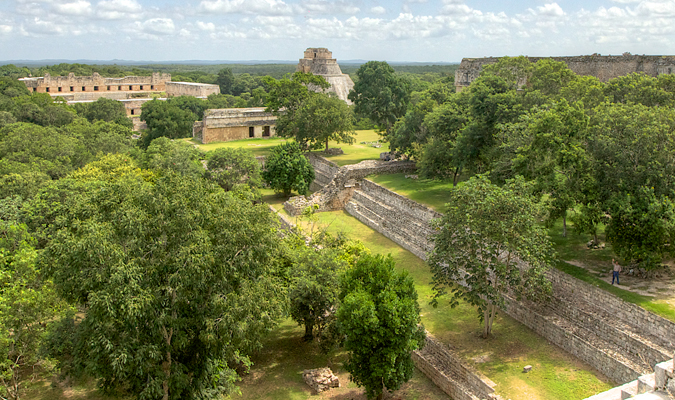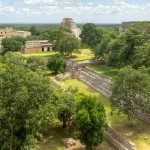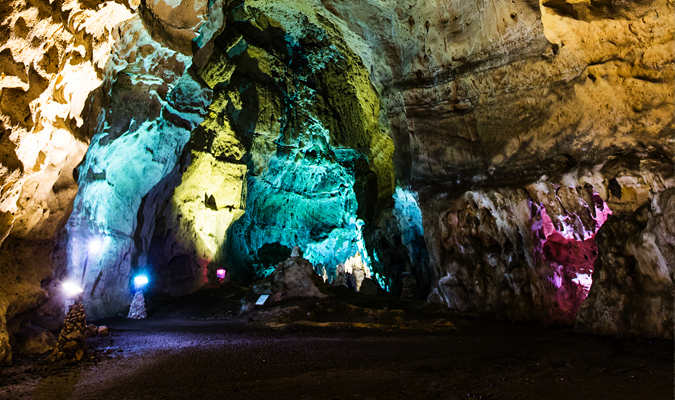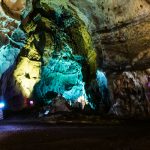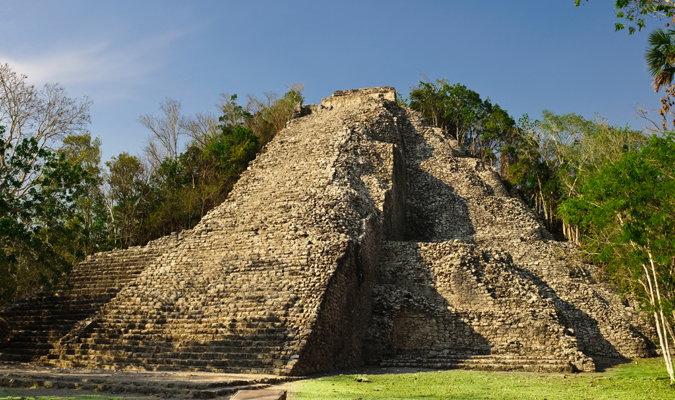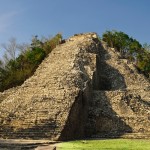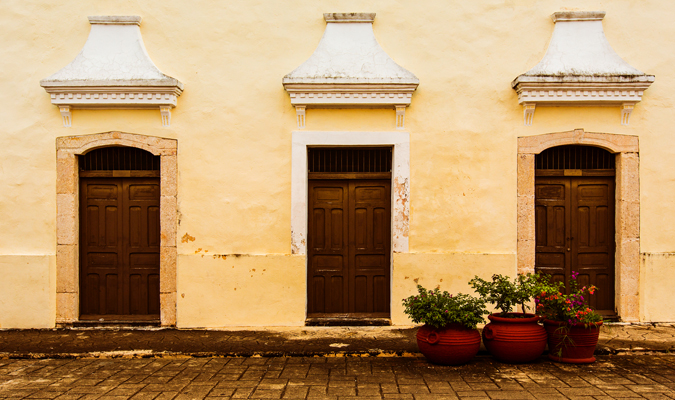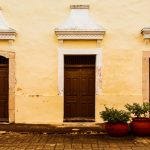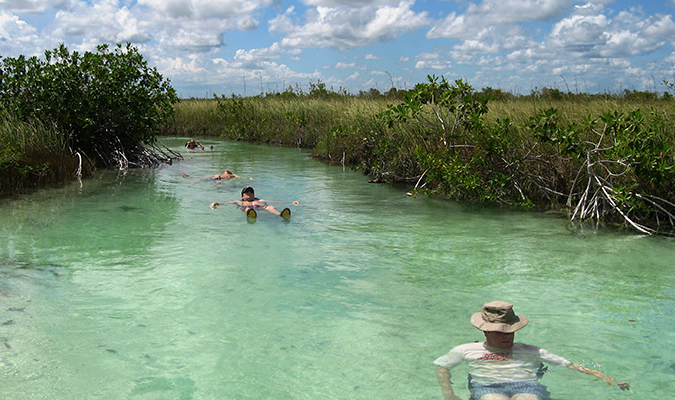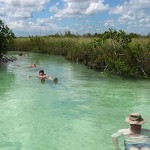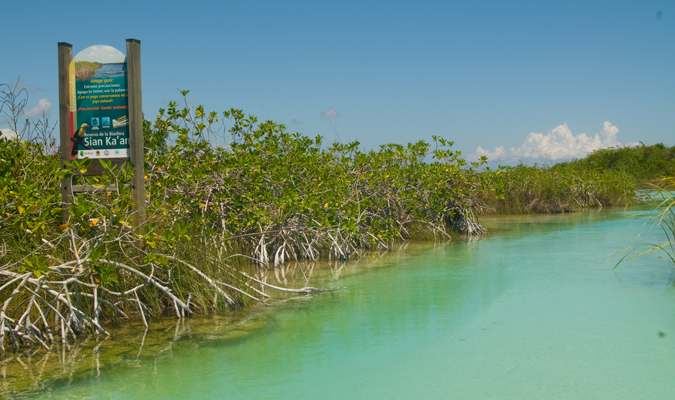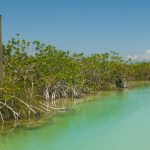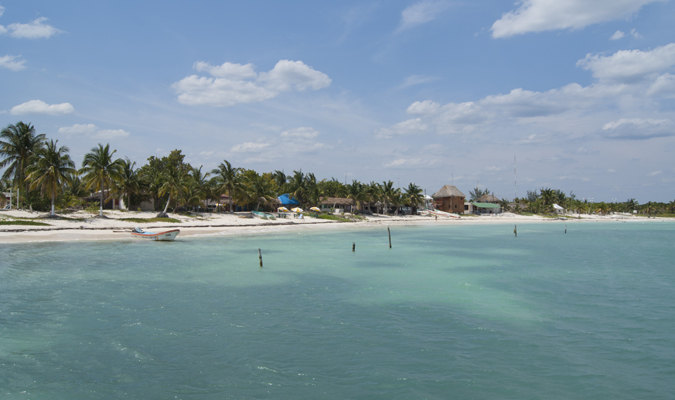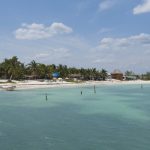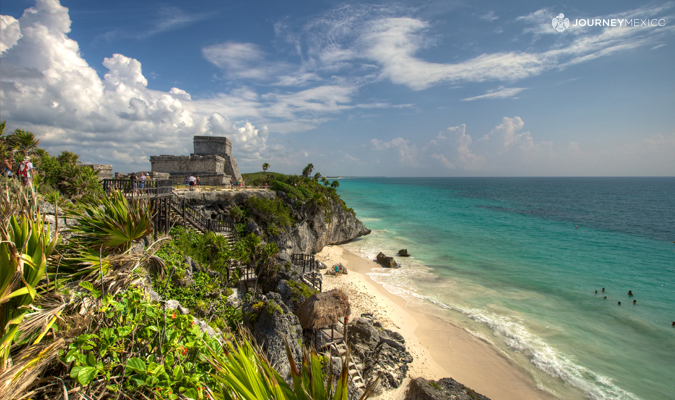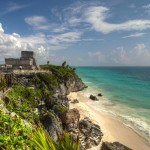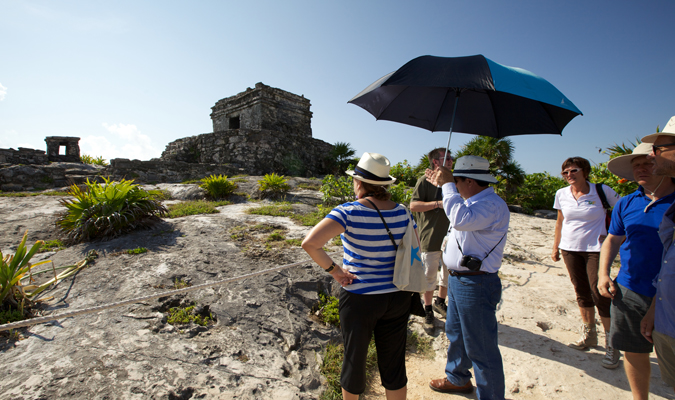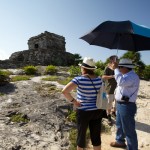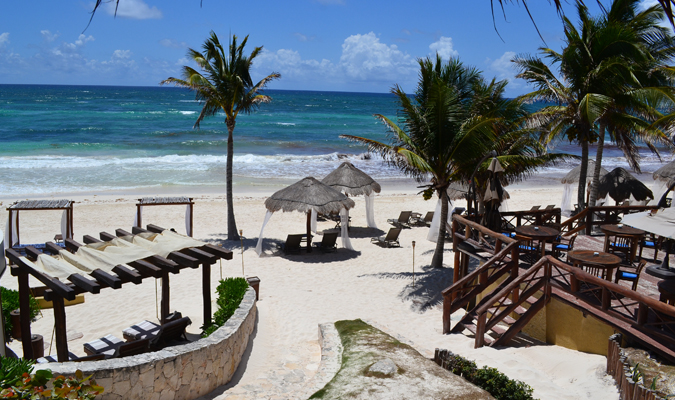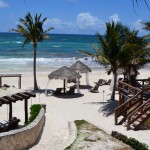 HIGHLIGHTS
Merida – Discover  the lively capital of the Yucatan, a charming colonial city filled with markets, squares, and a bustling commercial center
Mayan  Archaeological Sites – Locally guided visits to the amazing archeological sites of Chichen Itza, Uxmal, Cobá, and Tulum
Ruta Puuc – Travel along the Puuc Route by car and by bike and stop at freshwater underground cenotes, the Loltun caves, and Acanceh
Sian Kaan Biosphere Reserve – Explore these incredible natural reserves and experience the vibrant flora and fauna that live here
Day 1: Arrival Day to Cancun / Transfer to Chichen Itza
Transfer from Cancun Airport to our hotel on the edge of Chichen Itza. Settle in, stroll the hacienda grounds, and acclimatize to the warm Yucatan climate.
Overnight Hacienda Chichen
Day 2: Chichen Itza, Cenote Ikkil and Merida
Embark on an early morning exploration of Chichen Itza on a privately guided tour with your expert guide. This site is world renowned for the sophistication of its structures and the high level of astronomical and engineering accomplishments. The site comes alive with the expert interpretation of your guide adding color and contour to the sprawling site. As the mid-day heat descends,  head to Cenote Ikkil where you can opt for a refreshing swim. You will then continue on to Merida,  the colonial capital of the Yucatan Peninsula where you can settle into your hotel.
Overnight: Casa Lecanda
Day 3: Biking Excursion to Homun/Acanceh Village
Today after breakfast, you will meet your guide in the hotel lobby and be driven to Acanceh village, for an out of the beaten path biking expedition, away from the typical touristic route; in which your adventure begins with a 12.5 miles (20 km) approximately two hour bike ride on a highway towards Homun village. At arrival, you will enjoy time to explore the small and rustic village and discover the natural beauty of Homun's cenotes, here you may visit up to three local Cenotes for a refreshing swim and time to relax. Before heading back to Merida, lunch is suggested at a small, local restaurant serving traditional Yucatan meals (cost not included). You will then ride your bike back to Acanceh on a guided route via the same highway and be driven 30 minutes back to your hotel in Merida for the rest of the afternoon at leisure.
Overnight: Casa Lecanda
Day 4: Loltun Caverns and Uxmal
Traverse the underground cave system at Loltún that shows evidence of the Maya civilization from the late pre-classic era (300 BCE-300 CE). A local guide will lead you through the cave, explaining the history and pointing out important stalagmites, stalactites, cave paintings, fossils and Maya hand-prints found there.
Afterwards, your guide will drive you to the ancient Maya city of Uxmal to view the amazing Palace of the Governors, considered by many to be the finest example of classic Mayan Architecture.
Overnight: Casa Lecanda
Day 5: Coba Archaeological Site & Mayan Cenote / transfer to Tulum
After breakfast and hotel check out, you will meet your driver and head eastward towards the magic Mexican Caribbean. En route, you will visit Valladolid, the former colonial capital of the Yucatan Peninsula. The charming city center has preserved its small plaza and fine architecture that reveal the glory of a bygone era.
After some time for lunch (not included), your journey continues toward Coba the archaeological site in the Riviera Maya. Coba is amongst the largest Mayan city-ruins of the Yucatan region, surrounded by lush rain forests teeming with wildlife stimulate the mind to imagine ancient times. Coba's architecture remains a mystery because its pyramidal temples and stelae resemble those of Tikal rather than Chichen Itza or Tulum, both much closer in proximity.
Out next stop, one of the Yucatan's newest discovered cenotes (underground fresh water sink holes) deep in the Yucatan Jungle! You will enjoy the opportunity to swim and relax around the refreshing waters before continuing on to your oceanfront accommodation. Enjoy a tranquil evening back at your hotel at leisure.
Overnight Ana y Jose
Day 6: Sian Ka'an Biosphere Reserve
This morning after breakfast, you will meet your guide in the hotel lobby for an adventure towards: Sian Kaán Biosphere Reserve. The reserve is made up of a large water system, marshes and mangroves as well as virgin tropical forest, making it home to a large variety of animals, including crocodiles, dolphins, turtles, and over 300 species of birds.
Arriving at Sian Kaán, you will start the tour on foot, taking a short hike through the jungle to the Muyil Maya temple, before walking along a wooden pathway by the water's edge. The next part of the visit will be by boat. Along with your expert guide, you will explore the reserve by water, discovering a cenote (sinkhole) that lies underneath the surface, as well as looking out for animal life swimming past or up in the trees. There will also be a chance to swim in the clear waterways or float along the 'lazy river'.
Afterwards you will head back to your charming accommodation for some free time to relax on the white sands and turquoise sea directly out front or to just laze in a hammock Yucatan style!
Overnight Ana y Jose
Day 7: Tulum Archaeological Site
Meet your guide for a private tour of the Archaeological Site of Tulum, located just 25 minutes away; you will enjoy the spectacular view over the Caribbean Sea and its temples honoring the gods of the wind and rain. As you traverse the archaeological site you will learn about Maya history and cosmology from your expert guide who will lead you in your exploration. You will also have a chance to swim in the Caribbean waters and look up at Tulum's iconic "Castillo" from below.
Overnight Ana y Jose or equivalent
Day 8: Departure Day
Meet your driver in the hotel lobby for a private transfer to the Cancun International Airport for your departure flight home.

Dates
Our trips are fully customized, allowing us to build your itinerary for any time of the year.
Prices
Our custom-tailored journeys start from $800 USD per day for two travelers. Contact us today to discuss your travel desires and design a personalized proposal with exact pricing.
Please note, our pricing guideline is a starting from price and is not necessarily applicable to the suggested hotels contained within the suggested itineraries on this web site. Itineraries are customized prior to final pricing.