OVERVIEW
ITINERARY DETAIL
DATES AND PRICES
This 11-day itinerary has it all! Journey from Mexico City to San Miguel de Allende and finish in Los Cabos, diving deeper into Mexico´s pre-Hispanic history, vibrant gastronomy, and natural beauty as you go. In the capital, you´ll learn the secrets behind Mexican cuisine with a private, interactive dinner at chef Alejandro Chavez´s home cooking space; explore Mexico´s complex history in the main square and at the Anthropology Museum with a special, off-hours access; and discover the ´chinampas´ of Xochimilco, a sustainable, ancient agricultural system. 
See the majestic Teotihuacán pyramids from a hot air balloon and explore on foot before transferring to San Miguel, where you´ll enjoy a tequila tasting at Casa Dragones, explore the city´s thriving art scene, and visit a vineyard for a gourmet lunch and wine pairing. Round out your trip with a luxurious stay at Rosewood, Las Ventanas al Paraíso, while Journey Mexico whisks you away to hike in the Sierra La Laguna mountains and get to know the natural wonders of Espiritu Santo Island via a private flight to La Paz.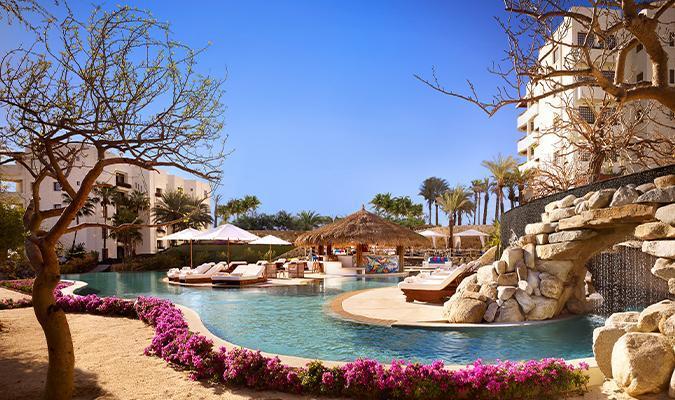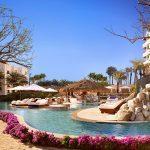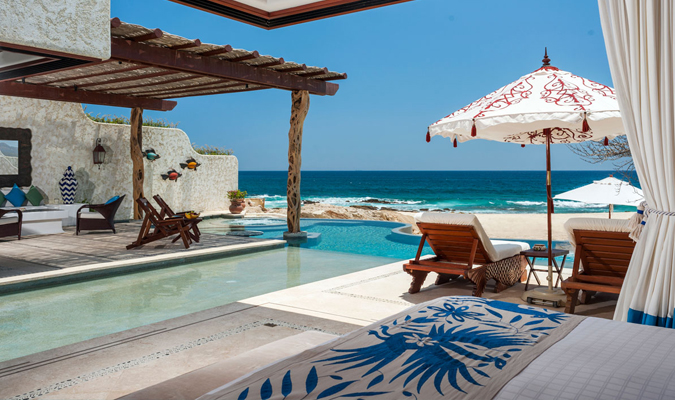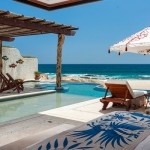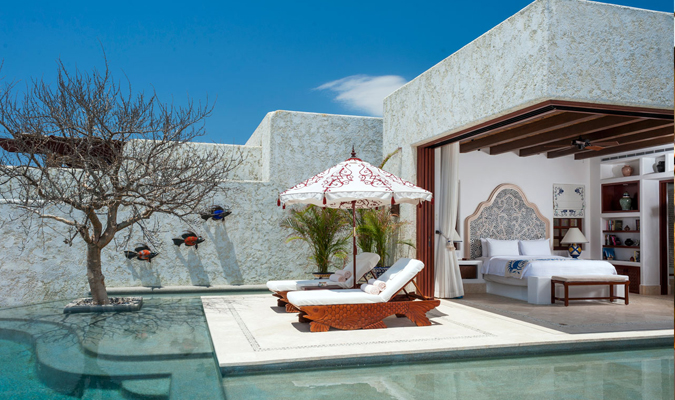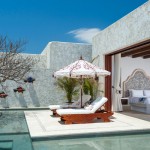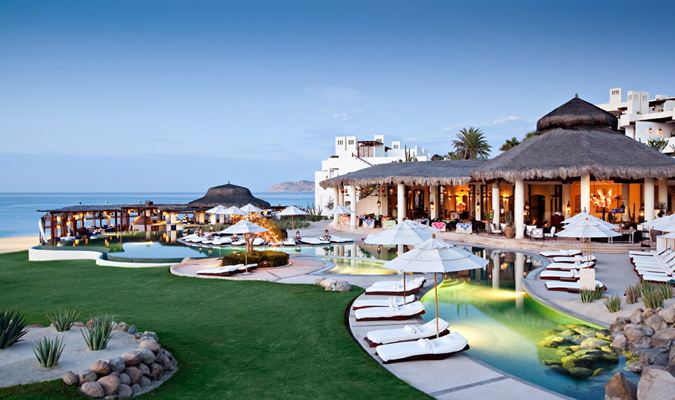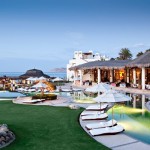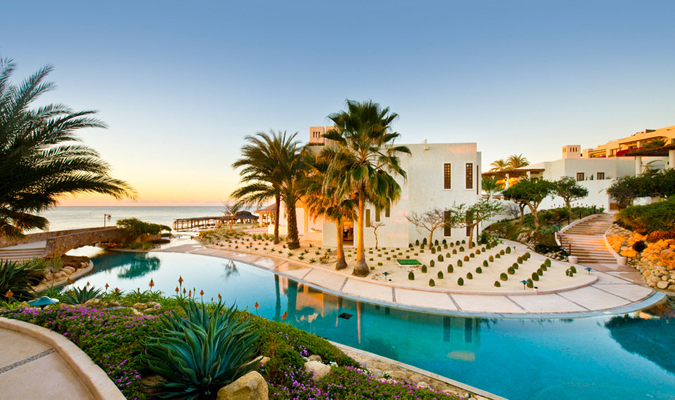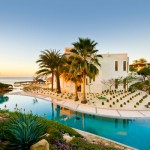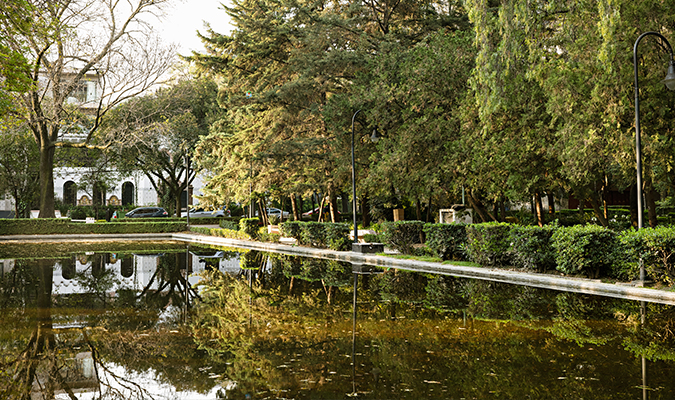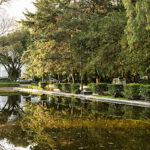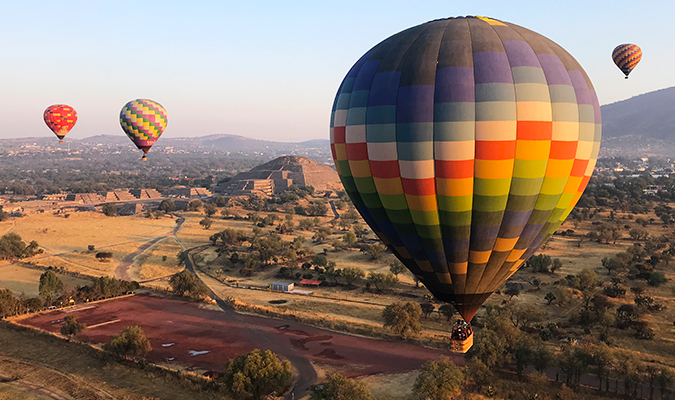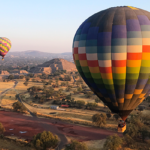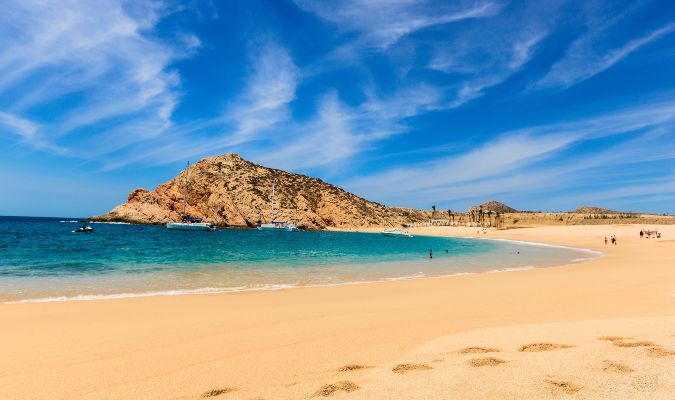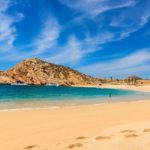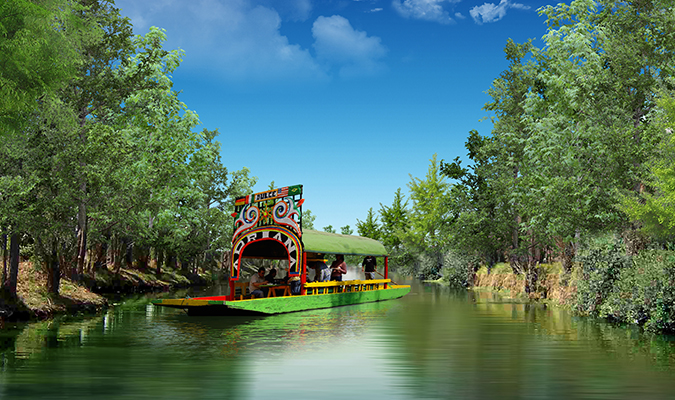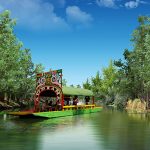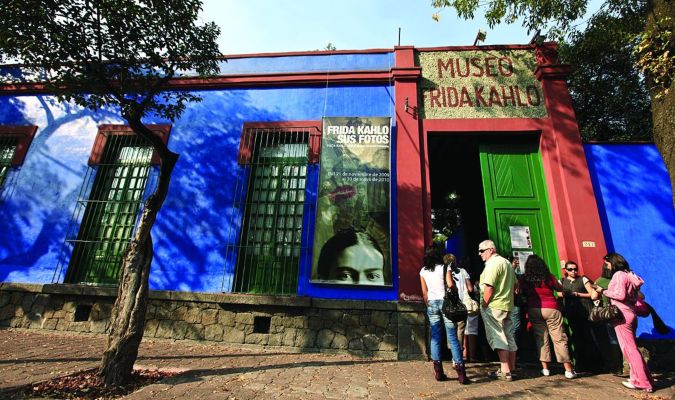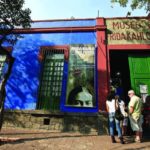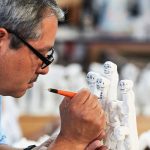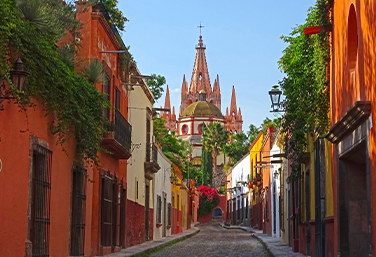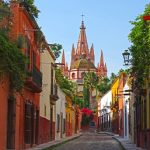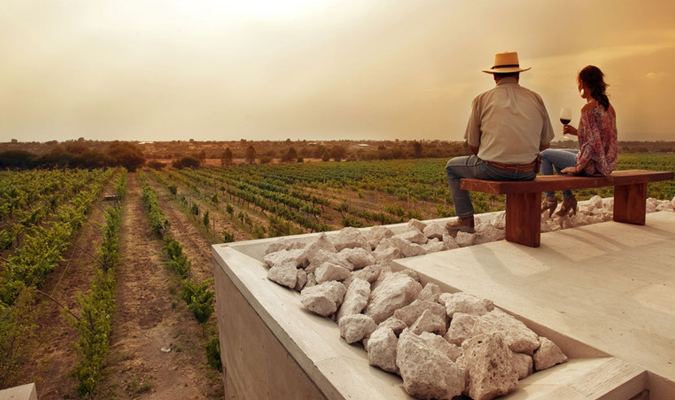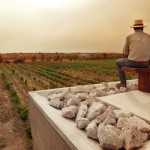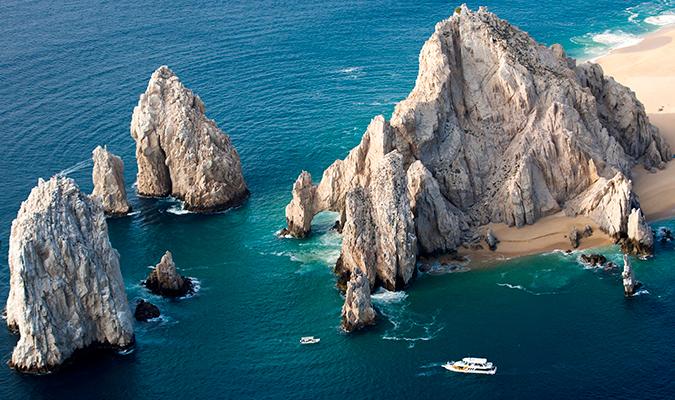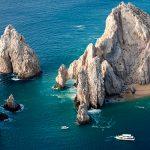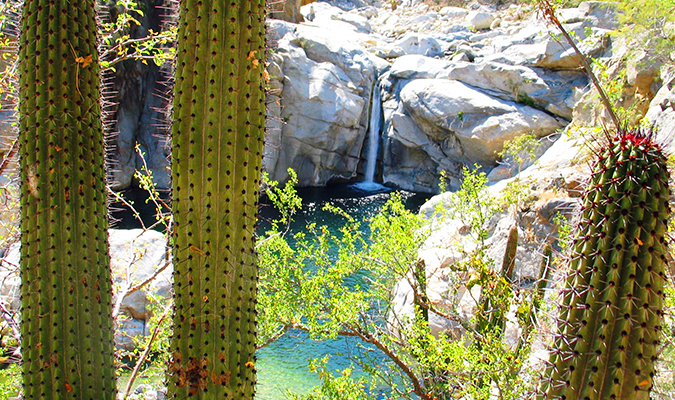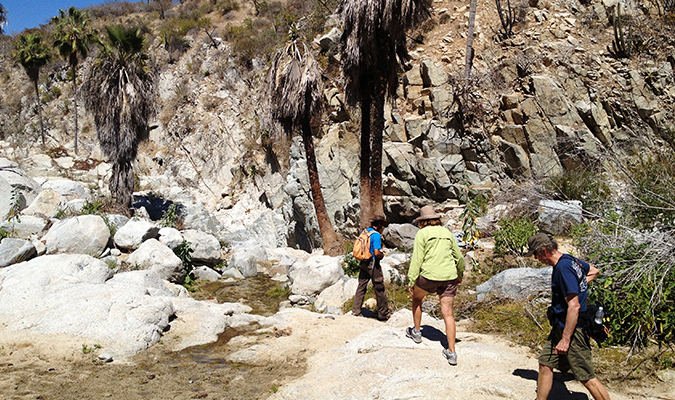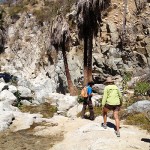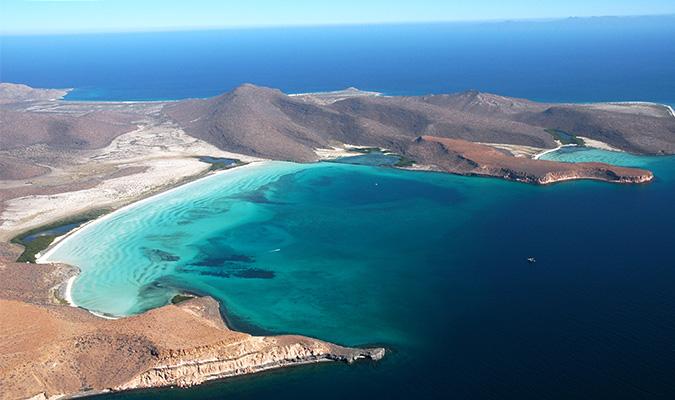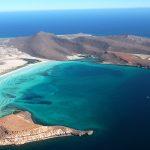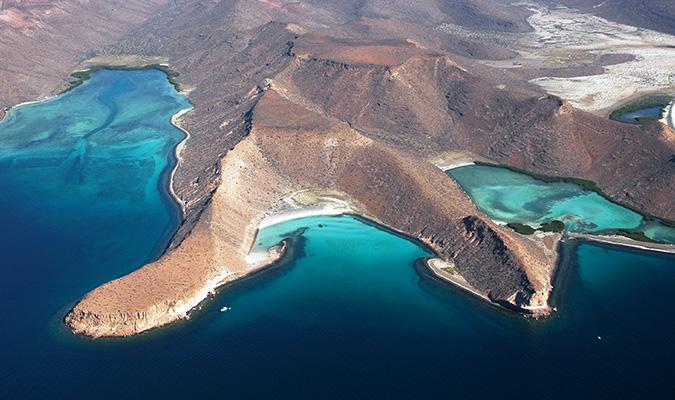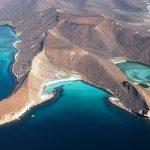 HIGHLIGHTS
3N Mexico City – Enjoy 3 nights in the vibrant capital city of Mexico, at Casa Polanco boutique hotel.
3N San Miguel Allende – Savor the timeless town of San Miguel Allende with a 3 night stay at Rosewood San Miguel.
4N Los Cabos –  End your holiday on the beautiful beaches of Baja Sur, and one of the most iconic and luxurious resorts, Las Ventanas al Paraiso.
Las Ventanas al Paraiso, a Rosewood Resort- An ode to Mexican design and architecture, stay for 4 nights at this gorgeous ocean front property in Los Cabos.
CDMX Historical Center & Anthropology Museum – Take a guided walk across history and enjoy an evening experience listening to the stories behind Mesoamerican relics. 
Xochimilco and Casa Azul  – Learn about the importance of ´chinampas´ in past and present agriculture; get inside the mind of Frida Kahlo visiting the painter´s home, Casa Azul.
Teotihuacan – Admire the Sun and Moon pyramids from above on a private hot-air balloon flight, before exploring the site on foot. 
San  Miguel Allende Art & Culture City Tour – Get to know the charming streets of San Miguel, including the Fine Arts school and the iconic central plaza.
Sierra La Laguna – Explore Baja Sur´s desert landscape with a hike in the mountains and lunch at a local ranch. 
Espíritu Santo Island – Experience the natural beauty of this UNESCO World Heritage site; we make it easy with a private charter flight to La Paz, before heading out by boat to the breathtaking island.
Culinary Experiences – Savor Mexican gastronomy with an interactive dinner hosted by a pro chef in Mexico City, a tequila tasting at San Miguel´s Casa Dragones, and a paired gourmet lunch at Cuna de Tierra Vineyard.
Day 1: Arrival to Mexico City
Our airport supervisor will greet you in the arrival hall of Mexico City International Airport where they will accompany you to your awaiting car and introduce you to the driver. The select hotels that we work with are between can usually be reached within 30-45 minutes, depending on traffic.
Later this evening enjoy a unique culinary experience of a private, interactive dinner led by pro chef, Alfredo Chávez, whose dedication has led him to train at Michelin-star restaurants in Paris, New York and Lyon. Your expert´s passion for Mexican cuisine, appreciation for pre-Hispanic cultures, and commitment to endemic ingredients culminate in authentic plates with a social conscience.
Go behind-the-scenes as you join your culinary host at his home cooking space, a city apartment located in the vibrant gastronomic district of Polanco. Sip on mezcal and tequila in an intimate setting as you watch your chef create a 6-course meal celebrating Mexican culinary heritage. He´ll share insights along the way about the origins and ingredients of each dish, as well as their historical, cultural, and social relevance. As Alfredo reveals preparation techniques, cooking, and plating tips, feel free to jump in and help cook if the mood takes you!
Accommodation: Casa Polanco
Day 2: Visit to Historical Center of Mexico City and Off-Hours Anthropology Museum
Discover Mexico's Mesoamerican, Colonial and Revolutionary history while exploring the historic center of the capital. What is now the heart of this modern city was also once the center of the Aztec world, Tenochtitlan. You will visit the Cathedral built upon the main Aztec temple by the Spanish conquistadors, as well as admire the National Palace from outside, a seat of the federal Mexican Government. Taking a walk along some of the center's iconic streets you will arrive at the Palace of Fine Arts where you can explore its varied architecture.
After some time to rest and freshen up, the next adventure is a once in a lifetime experience to explore The National Anthropology Museum on a private and off-hours tour. This museum showcases fascinating artifacts from various cultures that once thrived in Mesoamerica and is the most visited museum in Mexico.
Designed and built by architect Pedro Ramirez Vasquez in 1964, it is very important for its architectural design as well as the vast array of artifacts that it houses.Your expert guide will lead you on an exploration of the museum for approximately 1.5 hours, taking you on a journey through the many histories and cultures of Mesoamerica. One of the most important pieces housed at the museum is the 24-ton Aztec Sunstone that was found buried beneath the city´s main square in 1790. While you observe its intricate craftsmanship, your guide will explain the legend of the five suns that is depicted in the stone. You will also explore replica temples and the tomb of King Pakal found at Palenque in Chiapas as well as learning about the ancient ball game that was played across Mesoamerica. At the conclusion of your private visit to the museum you will be driven back to your hotel.
Accommodation: Casa Polanco
Day 3: Chinampas Private Experience in Xochimilco and Frida Kahlo's Casa Azul
Take a 30-minute Trajinera boat ride through the Xochimilco canals to arrive at a ¨chinampa¨. Also known as ´floating gardens´, these small plots of land are built on the canals and used to grow crops, a technique that dates back to Mesoamerican times. Discover the importance of this agricultural heritage system as you explore with a member of the local chinampa project. Learn about agroecology and how millions of species shape ecosystems from your expert, as you´re amazed by various vegetables, flowers, and herbs. While at the chinampa enjoy a delicious lunch with tasty dishes like fresh quesadillas and huitlacoche (corn mushroom), pumpkin flowers and spinach, as well as pork shawl gorditas, tlacoyos and chinampa salad.
Finally, head to Frida Kahlo's Casa Azul, the bright blue house-museum where the Mexican painter was born and later died. Get a feel of how this iconic artist lived, with the chance to see some of her original artwork as well as an intimate collection of Frida´s clothes and personal items. At the end of the experience, you´ll be privately driven back to your hotel.
*The local chinampa project supports the Xochimilco Agroecology Initiative (Iniciativa Agroecológica de Xochimilco), which impulses La Escuela Campesina (school of farming) to provide training in agroecological practices to farmers and workers who wish to start their own chinampa projects. If you would like to make a donation to support these efforts, please inquire for more details.
Accommodation: Casa Polanco
Day 4: Teotihuacan Hot Air Balloon and Transfer to San Miguel Allende
This rare experience is well worth the early morning required. See the sunrise over the Valley of Teotihuacán as you pass over the pyramids of the Sun and the Moon in your own private hot-air balloon. You will be in the air for roughly forty minutes, taking in the sheer size of the ceremonial center of the Aztecs and looking out over vistas of the surrounding valley. Once the gentle flight is over you will toast with sparkling wine, as has been done since the first days of hot-air ballooning, before heading to a breakfast buffet at a nearby restaurant.
This full-day experience continues while discovering one of the most important Mesoamerican sites in the Americas, Teotihuacán. With your expert, bilingual guide you will explore the archeological zone while learning about the rituals, cosmology, beliefs and everyday lives of the Aztecs and the inhabitants of Teotihuacán before them. When the visit is complete you will be driven to your hotel in San Miguel de Allende.
Accommodation: Rosewood San Miguel Allende
Day 5:  Art & Culture in San Miguel Allende with Tequila Tasting  at Casa Dragones
On this half day experience you´ll get to explore the classic and cultural corners of San Miguel de Allende, before enjoying a private tequila tasting. Head into the city´s colorful historic center, recognized as a UNESCO World Heritage Site for its well-preserved colonial-era buildings and cultural authenticity. Visit heralded landmarks including the gothic-style, pink Parish of San Miguel Arcángel and the iconic central plaza, where locals gather and chat under the shade of the trees. Follow your guide through pretty, cobbled streets as you get to know the personality of this culturally rich town.
En route you´ll stop at the Bellas Artes (Fine Art) School and Cultural Center. Set in the grounds of an 18th century convent, this beautiful oasis hosts a range of art classes and gallery exhibitions. You´ll also explore ´Dôce 18 Concept House´, a historic building restored as spaces to experience cuisine, art, designer shopping and the intimate Casa Dragones tequila tasting room. To round out your experience, sample distinctive styles of tequila and compare their tasting notes as you learn about the modern distillery processes used to make this wonderfully smooth elixir. Upon conclusion, you are free to stay in San Miguel or head back to your hotel independently.
Accommodation: Rosewood San Miguel Allende
Day 6: Private Vineyard Experience & Gourmet Lunch with Wine Pairing
Enjoy beautiful landscapes and modern architecture as you sample some of Mexico´s best wines at Cuna de Tierra vineyard. Your private guide will pick you up from your hotel to begin the experience.
Meet the winery's sommelier at a private reception to sip a glass of wine atop the contemporary tower, admiring stunning views of the vineyards. Hop on a tractor-drawn carriage for a privately guided exploration through the vineyards. Visit the winemaking area and wine cellar for an in-depth explanation of the production methods and processes. The experience culminates with a private table reserved at Cuna de Tierra's charming dining room area, where you´ll be served a four-course, gourmet meal with selected wine pairings, designed by Chef Carlos Segura. Upon conclusion, you´ll be privately driven back to your hotel.
Accommodation: Rosewood San Miguel Allende
Day 7: San Miguel Allende to Los Cabos Travel Day
Your private driver will meet you at your hotel to drop you off at the Leon Del Bajío Airport for your flight to Los Cabos. Arriving to Los Cabos, another private driver will meet you and drive you to your hotel in the tourist corridor.
Optional Suggested Evening Experience on Property: Dinner at Alebrije Restaurant
Alebrije offers a unique and culturally rich dining experience that pays tribute to Mexican heritage and traditions. Inspired by Oaxaca, the menu features innovative dishes that incorporate each style of mole using exotic spices and techniques. Served family-style, guests can savor a variety of options and share the experience with their companions. Don't miss out on the opportunity to taste the best of Oaxaca's cuisine and embark on a culinary adventure at Alebrije Restaurant for your welcome dinner.
Accomodation: Las Ventanas al Paraiso, a Rosewood Resort
Day 8: Desert Oasis Sierra de la Laguna
Strap on your walking boots and journey the road less traveled to experience old Baja. The adventure begins by joining your certified bilingual guide and heading into the Sierra la Laguna, a natural reserve in the desert.
You'll get the chance to visit small swimmable waterfalls and discover the endemic species of Baja Sur, as you traverse the desert landscape on foot. Alternatively, for a shorter walk, you may choose to go to the natural hot springs and take a dip. For lunch head to Rancho El Refugio with your guide, in the San Dionisio Canyon. This is the place to try the best handmade tortillas, lovingly prepared by Doña Luz. Here, you'll also meet local celebrity Rogelio to learn all about the region's fascinating flora and fauna.
Optional Suggested Evening Experience on Property: Tequila & Ceviche Bar
Tequila & Ceviche Bar offers an authentic and fresh ceviche experience alongside an impressive collection of tequila. The resort's tequila masters offer  an experience that determines guests' unique tequila preferences through a blind tasting . Guests can then use this sign to choose their perfect tequilas, pairings and cocktails at the resort's restaurants and bars.It celebrates the bounty of the sea mixing the spirit of agave.
Accomodation: Las Ventanas al Paraiso, a Rosewood Resort
Day 9: Los Cabos Scenic Flight to La Paz & Espiritu Santo Island
Take a scenic private flight from Los Cabos to La Paz and explore Espíritu Santo Island, a UNESCO World Heritage Site full of natural life.
Following a private pick-up from your hotel, board your private Cessna aircraft and enjoy a 20-minute flight with views over Baja Sur´s landscape on the way to La Paz.
Meet your expert naturalist guide at La Paz Marina and set sail in a private skiff. Along the way, your expert will brief you about the natural history of the island, home to turquoise waters, a sea lion colony, and numerous fish and marine bird species. After navigating the waters around Espíritu Santo, you´ll arrive at the native sea lion colony. Accompanied by your guide, spend some time swimming, snorkeling and interacting with the playful sea lions*. Your guide will take you to one of the island's secluded beaches for a tasty picnic lunch, where you can swim and snorkel, relax, or take a walk to explore more of this unique location.
After your adventure to Espiritu Santo Island, head back to La Paz Marina by boat before taking your return private flight to San Jose del Cabo. Upon landing, you´ll be driven back to your hotel.
Optional Suggested Evening Experience on Property: Dinner at Sea Grill Restaurant
Located on the beach with the magnificent Sea of Cortez as its backdrop, Sea Grill offers a diverse selection of cuisine. From grilled fare and fresh ceviche to shellfish and traditional Mexican dishes, there's something for everyone to enjoy. Guests can take in the breathtaking views while savoring the delicious food and drinks. Don't miss the opportunity to indulge in a culinary experience that perfectly captures the essence of beachfront dining at Sea Grill.
Day 10: Day at Leisure
This day is for you to sit back and relax and enjoy the many amenities on property. Don't miss out on The Spa at Las Ventanas which offers treatments and therapies inspired by the elements of earth, water, air, and fire. There are also eight different pools to choose from, each with its own distinct personality and atmosphere. At night, we recommend dinner at Arbol which features elevated coastal cuisine that showcases the bounty of the sea with an Asian influence and exotic spices. End the night with a drink at the La Botica Speakeasy and enjoy some live jazz music.
Day 11: Departure Day
Your private driver will meet you at your hotel on and you will be driven to Los Cabos International Airport.
Dates
Our trips are fully customized, allowing us to build your itinerary for any time of the year.
Prices
This custom-tailored journey starts from $1,800 USD per day for two travelers. Contact us today to discuss your travel desires and design a personalized proposal with exact pricing.
Suggested/Optional activities are not included in the quote.
Please note, our pricing guideline is a starting from price and is not necessarily applicable to the suggested hotels contained within the suggested itineraries on this web site. Itineraries are customized prior to final pricing.