OVERVIEW
AMENITIES
HEALTH & SAFETY
Contemporary, trendy and chic, The Cape by Thompson Hotels brings a boutique design hotel feel to an exclusive corner of Los Cabos.
A designer beachfront retreat with every room overlooking El Arco, it is perfectly located for an unforgettable vacation.
Woods, leathers, metals and slate in a palette of brown, grey, off-white and black give the rooms the feel of a trendy New York loft. Each rooms has a king-size bed as standard and come complete with sateen-woven linens to ensure sumptuous sleeping, while the terrace with day bed overlooking the ocean is perfect for a midday siesta. The bathrooms boast rain showers and copperleaf tubs as well as kimono-style bathrobes and delicious amenities. Increasing the luxury level affords larger rooms and additional features such as terrace plunge pools or panoramic views.
Presiding Chef, Enrique Olvera, of Pujol fame, ensures that dining at The Cape is of the highest caliber. Fresh, locally sourced ingredients are key to the top-class food served in each of the two beautifully designed restaurants. Boasting Cabo San Lucas's only rooftop lounge bar, your cocktails come with an impressive view and loungey DJ beats.
Guests can relax sitting by one of the two pools or enjoying a spa treatment in the spa cabins that appear to be part of the rock formation.
Enjoy the Cape experience on a friends or family vacation with a stay at Villa Surfer.
PHOTO GALLERY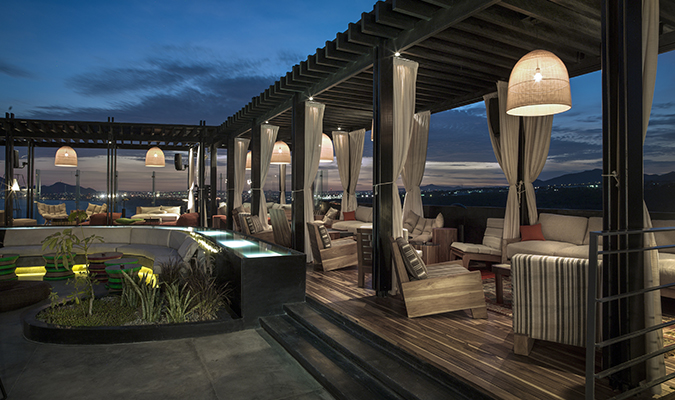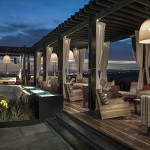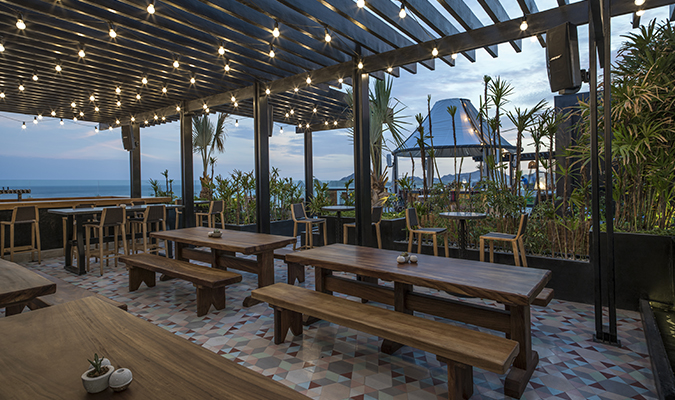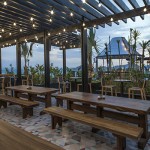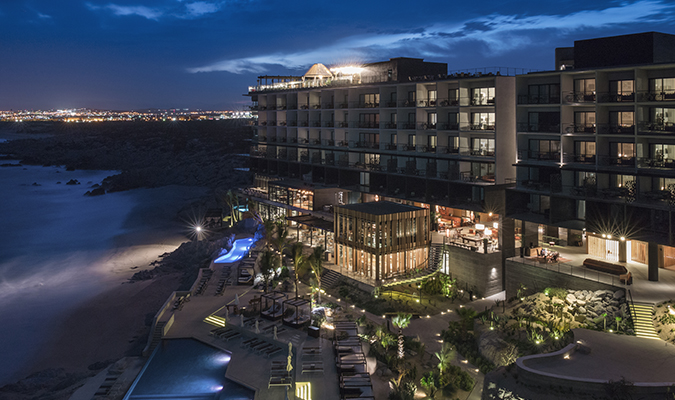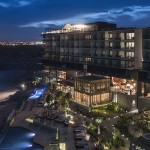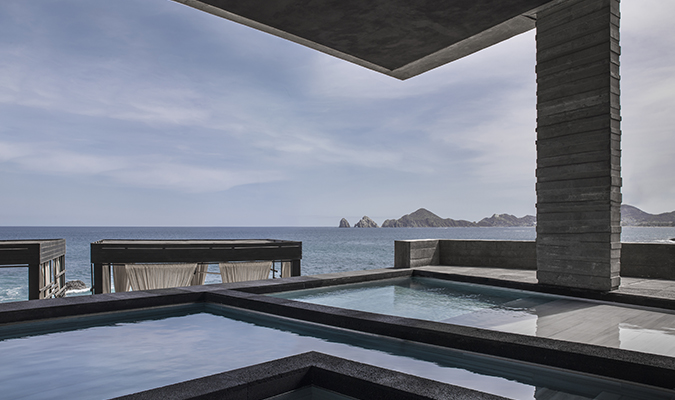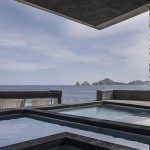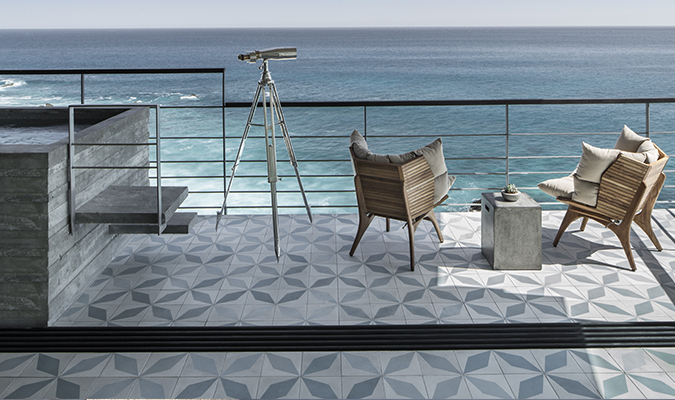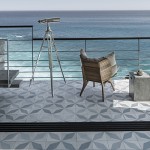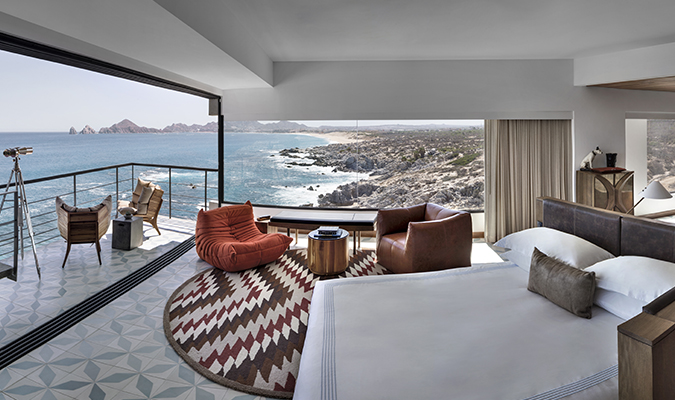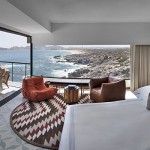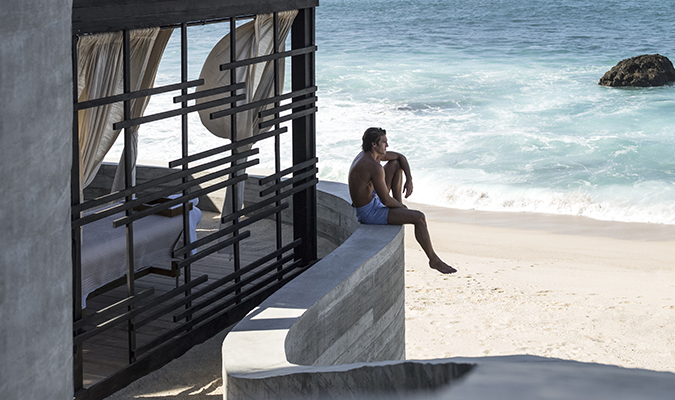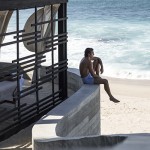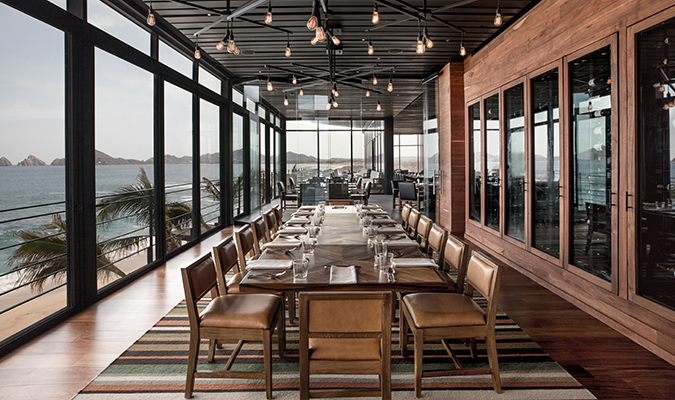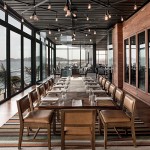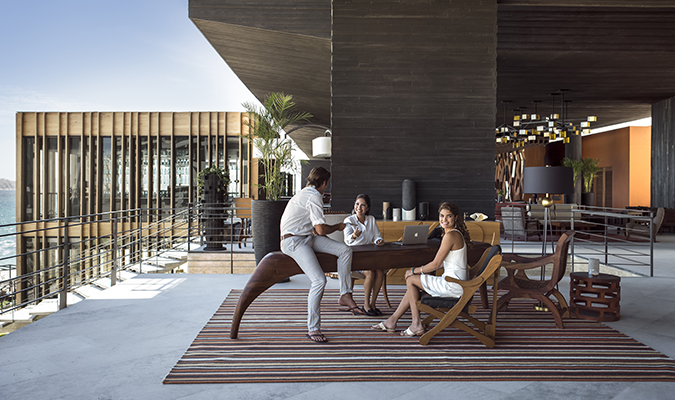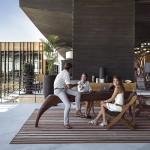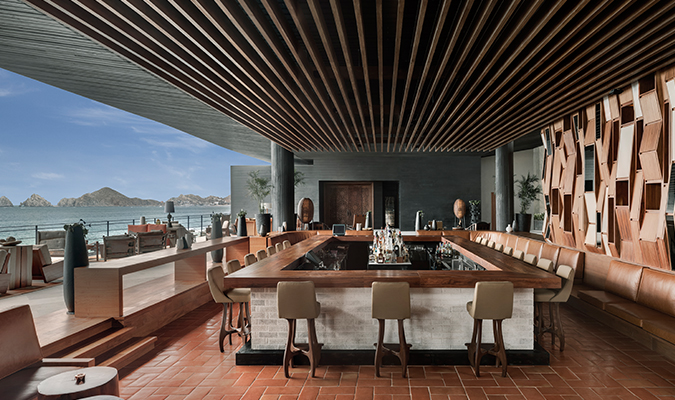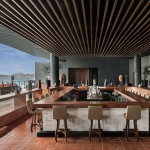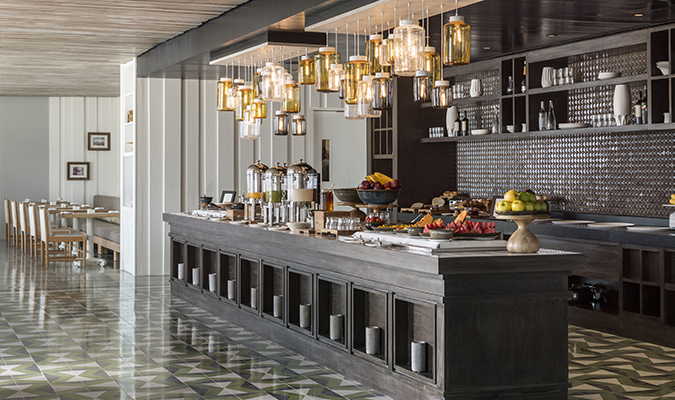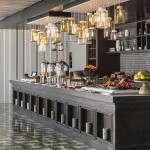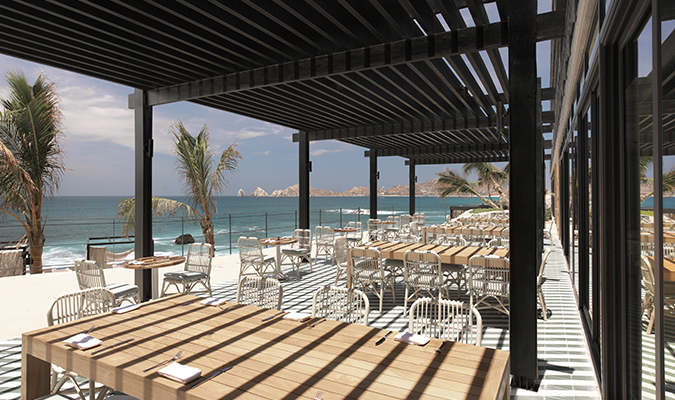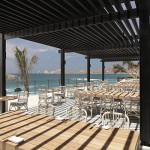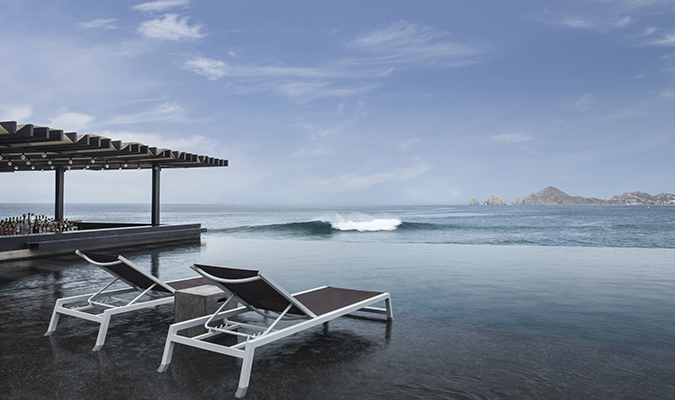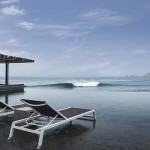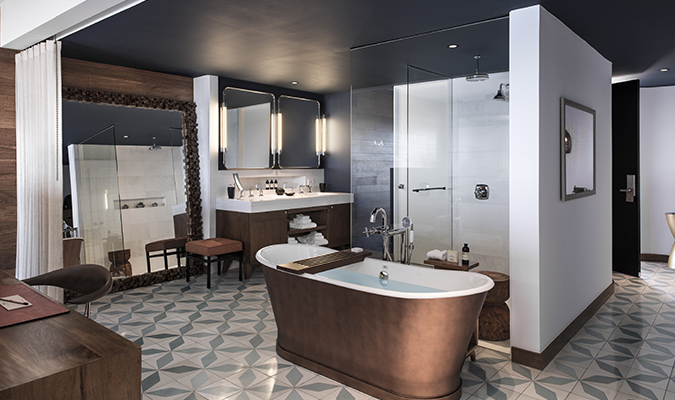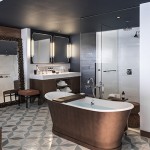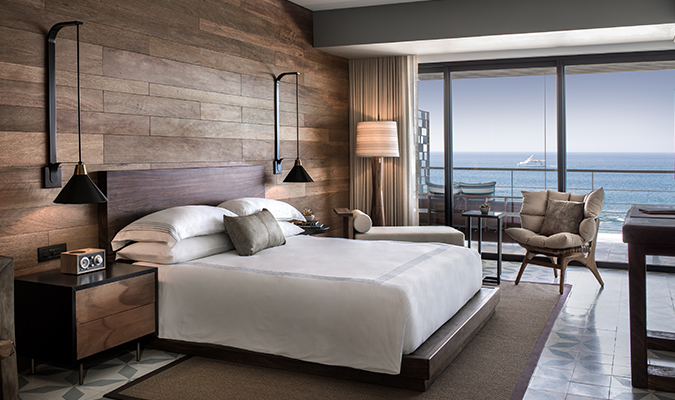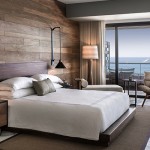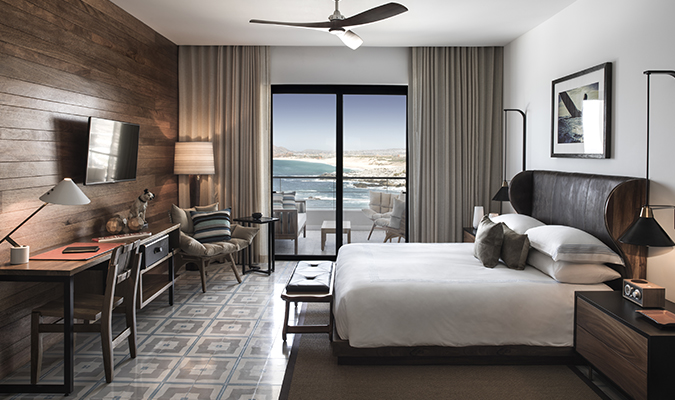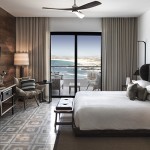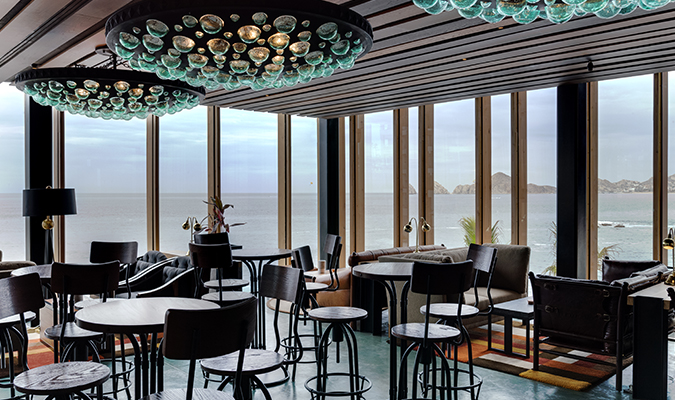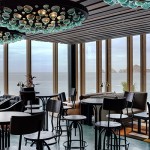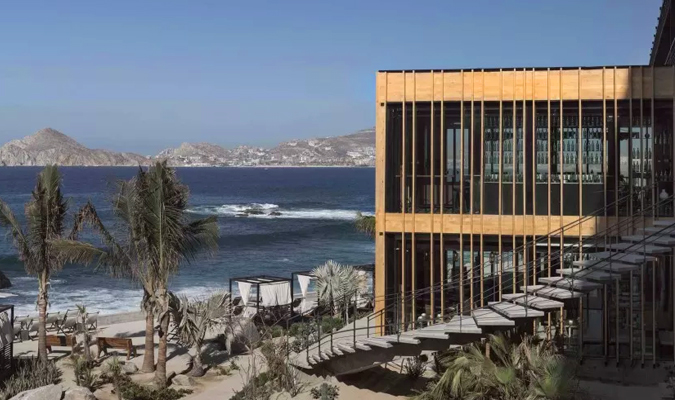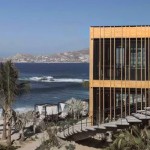 JM TIP
Just arrived after a long trip? Head to the spa for the Just Landed Massage, perfect to start your vacation off on the right foot.

Full service health spa
Infinity swimming pool
Swim-up bar
Currency exchange
Restaurants on site
safety first, wellbeing always
 Our top priority for welcoming guests and colleagues back to Hyatt properties is doing it safely, with your wellbeing in mind.
Guided by our purpose of care and experience delivering world-class hospitality for more than 60 years, Hyatt's Global Care & Cleanliness Commitment builds on our existing rigorous safety and cleanliness protocols and includes:
GBAC STARTMcleanliness and training accreditation process through the Global Biorisk Advisory Council (GBAC) at all Hyatt hotels
Trained Hygiene & Wellbeing Leader or team at all locations, responsible for their hotel adhering to new operational protocols and training
Cross-functional panel of trusted medical and industry advisors—including experts from Cleveland Clinic—to help us fine-tune safety protocols and consider various aspects of the entire hotel experience.
In the video below, learn more about how we're committed to enhanced levels of cleanliness, as we reimagine the hotel experience.
Hyatt's Global Care & Cleanliness Commitment is an important expression of our purpose to care for people so they can be their best—now and in the future. While we continue to evolve and enhance our safety and cleanliness protocols, here are some new measures you may see at Hyatt hotels worldwide:
Cleanliness and Safety, With You in MindAdditional measures are being taken in an effort to ensure your safety, such as touch-free options, more frequent sanitization with hospital-grade disinfectants, and exploring and testing the use of electrostatic sprayers.

·         Sanitizer stations prominently placed throughout hotels

·         More frequent cleaning of public spaces and guestroom surfaces

·         GBAC STARTM accreditation, inclusive of detailed cleanliness training

·         Hygiene & Wellbeing Leader to help ensure new protocols are being met

·         Enhanced food safety and hygiene protocols

·         Wellness and temperature checks, according to local guidance

·         Removal of certain high-touch items from guestrooms

Distance Can't Stop Us From CaringOur new social distancing measures help show care for the wellbeing of our colleagues and guests, as we revise capacity guidelines and explore contactless meal options, the use of masks, protective shields at the front desk and more.

·         Social distancing signage

·         Personal protection equipment, worn in accordance with local guidance

·         Spacing measures and capacity guidelines

·         Elevator spacing and revised maximum capacity guidelines—elevators, fitness centers and more

·         Reconfiguration of meeting room set-ups

·         Knock-and-go room service

Less Contact, More CareNew and enhanced digital amenities* in the World of Hyatt app can put you in control of how you connect with us—from check-in to dining and more, contactless care is just a tap away.

·         Mobile check-in and checkout

·         Mobile Entry

·         In-room Chromecast

·         Curated meditations from Headspace

·         Grab-and-go meal ordering

·         Hotel stay bill
Safety and cleanliness procedures implemented at each hotel may be adjusted in consideration of local practices, government requirements and guidance, and the situation where the hotel is located.
*World of Hyatt app digital amenities are available at participating hotels.