OVERVIEW
AMENITIES
HEALTH & SAFETY
On the inviting shores of Cabo San Lucas sits the majestic Nobu Hotel, a seamless merger of Japanese style and Mexican soul.
The 200-guestroom resort effortlessly blends modern Asian design — clean lines and relaxed elegance — with local textiles for a flawless fusion of the two cultures. The heady concoction of Japanese minimalism and Cabo's soothing aura makes Nobu Hotel the perfect place for a relaxing vacation.
Its luxurious accommodations and suites continue with that culture blend. Asian wooden soaking tubs, Shoji-inspired closet doors, and Japanese lanterns combine with Mexican color splashes and vibrant geometric art. Guests also have the almost impossible choice between an ocean- or golf-view room. Flourishes include Nespresso coffee machines, Japanese tea sets, 65" TVs, in-room yoga mats, and locally-sourced artwork.
When it's time to venture out of the suites, Nobu Hotel is equipped with four pools and two world-class golf courses. Youngsters can meet friends and play in the safety of the Kids' Club. To relax, there is a luxury spa with 13 treatment rooms, salon services, indoor hydrotherapy areas, and an outdoor hydrotherapy garden. Gourmet cuisine comes from the exquisite Nobu Restaurant and Malibu Farm eatery while evenings can be spent in any one six bars.
PHOTO GALLERY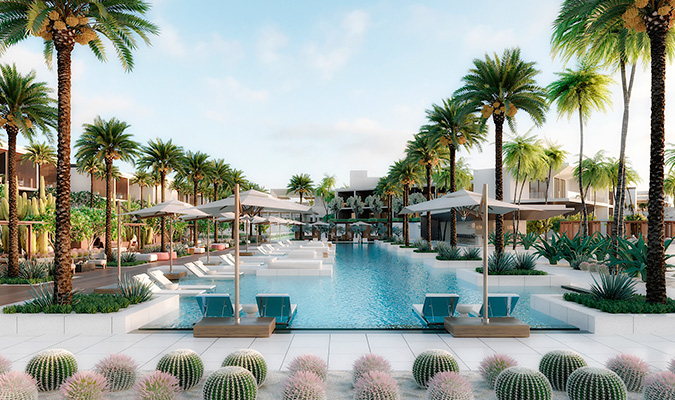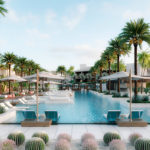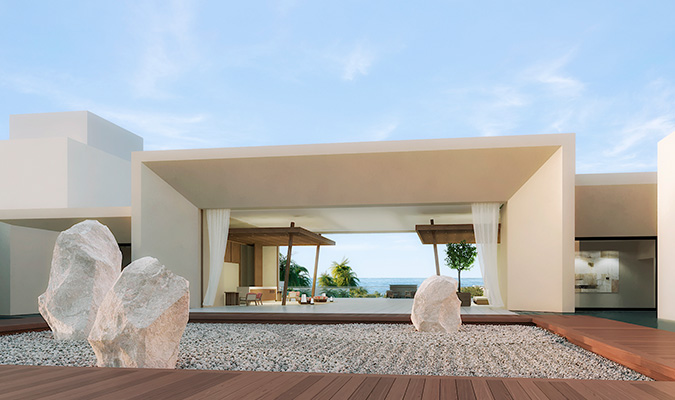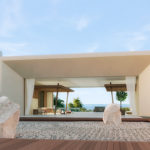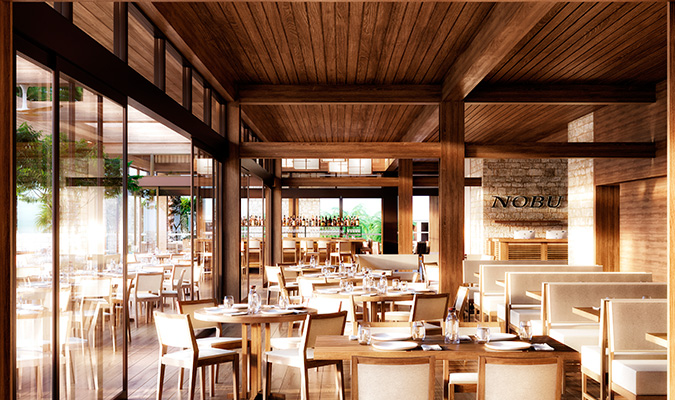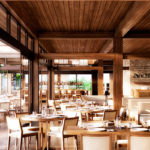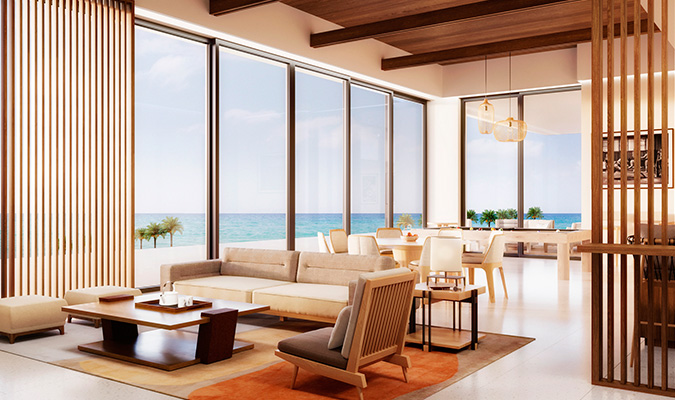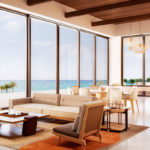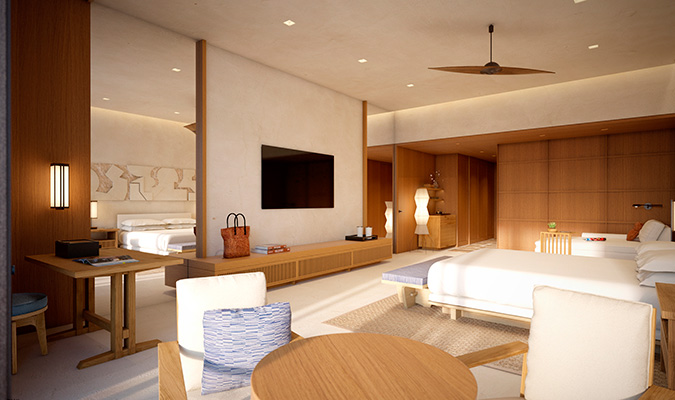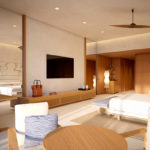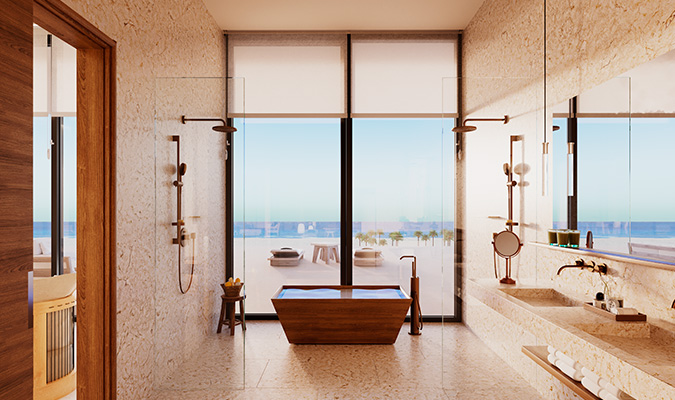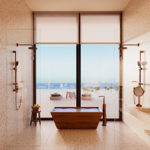 JM TIP
Nobu's world-famous signature dish, rock shrimp tempura, is available at the Nobu Restaurant
Four pools
Kids' Club
Culinary garden
Private swim-up cabanas
Two world-class golf courses
Retail spaces
COVID-19 MEASURES
As the situation surrounding the Coronavirus (COVID-19) continues to unfold, we want to assure you that the safety, health, and wellbeing of our guests, staff, and associates remain our number one priority at Nobu Hotel Los Cabos. We have been closely following and adhering to the guidelines and recommendations issued by the World Health Organization (WHO), the Centers for Disease Control (CDC); there have been no reported cases of COVID-19 at this property.
In light of this global emergency and heightened travel restrictions across several countries, including the most recent U.S. travel restriction, we have made the careful decision to temporarily close Nobu Hotel Los Cabos between March 26 to June 30, 2020 as part of our continued efforts to mitigate the spread of the virus. The hotel will reopen its doors and welcome guests on July 1. At this time, we wanted to reassure you of our continued commitment to work with you through this time.
If you booked your stay directly through our website or call centers for travel between March 26 to June 30, 2020, please contact us at +1 (305) 674-5575 for any changes. If you booked through a third party, please reach out to your travel provider to discuss your booking.
With growing concerns around the coronavirus/COVID-19 pandemic, we will continue to follow the lead of public health authorities and the national government at this important time. We have communicated directly with team members as to next steps and continue to monitor this situation closely. Our hearts and thoughts go out to the people who have been affected by this unprecedented event. We appreciate the healthcare workers, local communities, and governments who are on the front lines working to contain the coronavirus.
You can continue to visit this page for any updates on re-opening and promotional schedules. Thank you for your understanding and your support, and our staff looks forward to welcoming you again soon.
PROTOCOLS, PROCEDURES, AND PREVENTIVE MEASURES
At Nobu Hotels the health and safety of our guests and team members is paramount. For over 25 years we have proudly served our guests the highest quality product in an exceptionally sanitary environment as you would only expect with raw fish headlining our menu.
We now find ourselves in a new world due to COVID-19. As we move forward and begin to welcome our guests and team members back to our hotels and restaurants, the journey will be further tailored with precautionary hygiene protocols directed by the local health organizations and government authorities within each of our destinations. You are our family, and we remain resolute in striving to continually provide to you our Nobu guest experience through our heartfelt kokoro service.
At Nobu Hotel Los Cabos we have implemented the following precautionary measures, in accordance with the Center for Disease Control (CDC) and local and national health authorities:
Guest & Employee Health: Antibacterial hand-sanitizing stations will be placed throughout all areas of the hotel, with additional signage throughout back-of-house and guest areas reminding everyone of important health and hygiene protocols such as handwashing and physical distancing. Physical contact will be minimized as much as possible, and we will continue to provide an onsite 24/7 doctor to provide medical assistance as needed.
Employee Protocols: All of our staff have received thorough training on our enhanced protocols, in addition to training on identifying any flu or virus-like symptoms and following a firm procedure on reporting to a medical official. Staff will also continue to receive training on global standards of sanitation set forth by third parties such as Ecolab and Cristal Standards. In addition to ongoing training, employees will be closely monitored for any symptoms (including a temperature reading) on a daily basis, and will be required to wear the appropriate PPE (personal protective equipment) based on their roles and responsibilities.
Cleaning Protocols and Sanitation: We use cleaning products such as Ecolab and standards that meet EPA (Environmental Protection Agency) guidelines and are approved for use and effective against viruses, bacteria and other airborne and bloodborne pathogens. We have increased the frequency of deep-cleaning and disinfecting all common areas, public spaces and guest rooms (in addition to back of house areas) with an emphasis on high-contact surfaces such as front desk check-in counters, elevators and elevator buttons, door handles, public bathrooms, room keys and locks, ATMs, handrails, tables, gym equipment, dining surfaces, seating areas, pool chairs and more.
Physical Distancing: Guests and employees are instructed to practice physical distancing by standing six feet away from other groups who are not traveling with them; this includes while standing in lines, waiting for elevators (including limited capacity), or walking throughout the hotel. Additionally, furniture placement throughout all common areas and back-of-house has been rearranged to allow for increased spacing, including redesigned layouts for meetings and events.
Guest Experience: Every step of the guest journey has its own set of defined protocols that will ensure the safety and wellbeing of our guests and employees, while maintaining the level of service that you have come to expect. This includes our in-house transfer company, luggage disinfection, non-invasive temperature readings via a thermal camera, a pristine check-in process, strictly enforced hygiene practices and physical distancing throughout the spa, salon, fitness center, pool and beach areas and more.
F&B: We will continue to reinforce our internationally recognized methods of identifying and managing food safety related risk, including Hazard Analysis Critical Control Points (HACCP), and adhering to strict global brand standards in addition to third-party standards such as Cristal Standards. Select services have been modified, while in-room dining will now be contactless.