Mukan is an intimate boutique hotel located in the UNESCO World Heritage Site of the Sian Kaan Biosphere Reserve.
The first intimate luxury property in the Sian Ka'an Biosphere Reserve, Mukan is tucked away from trodden touristic attractions. Approximately 35 km (21 mi) from the beach town of Tulum, its remoteness is central to its charm.
Mukan combines privacy and exclusivity against a tropical backdrop, with uninterrupted views of the crystal waters and pristine white sands of the Caribbean. The boutique hotel welcomes their guests to a world where nature awakens new senses, and comfort is perfectly balanced with eco-consciousness and privacy.
Mukan offers five luxury rooms in the Main Villa, three ocean bungalows and one premium bungalow with a private garden. Each features elegant amenities in balance with the breathtaking landscapes and shared spaces outside, all of which help to inspire Mukan's restorative spirit of sustainability. Mukan is elegantly appointed with beautiful, sustainable tropical wood furnishings and indigenous design inspirations. The attentive staff is committed to providing all guests with exceptional personal service for a memorable experience.
Mukan provides its guests with a new sense of peace and tranquility
deeply rooted in the nature that surrounds it.
PHOTO GALLERY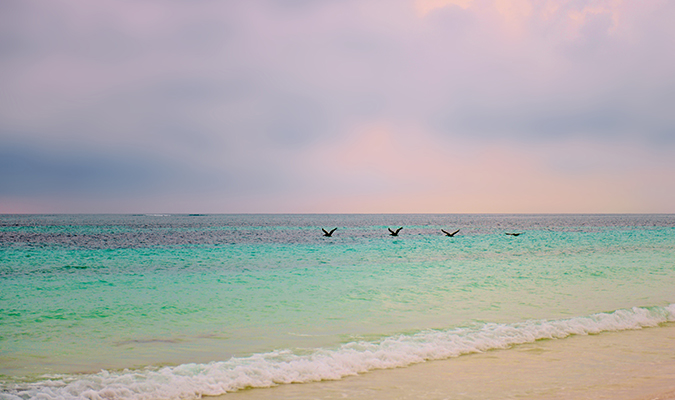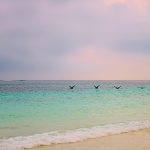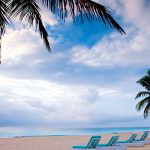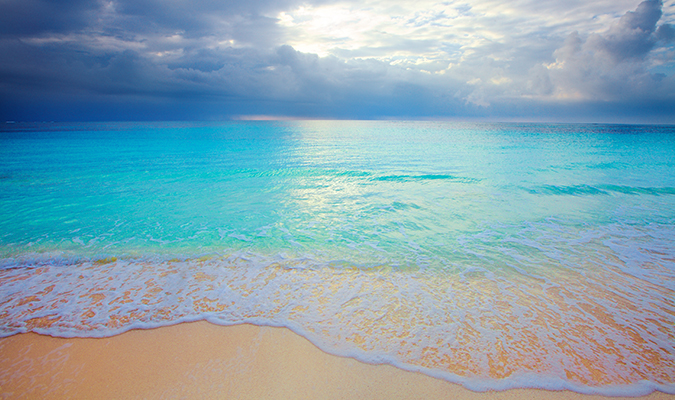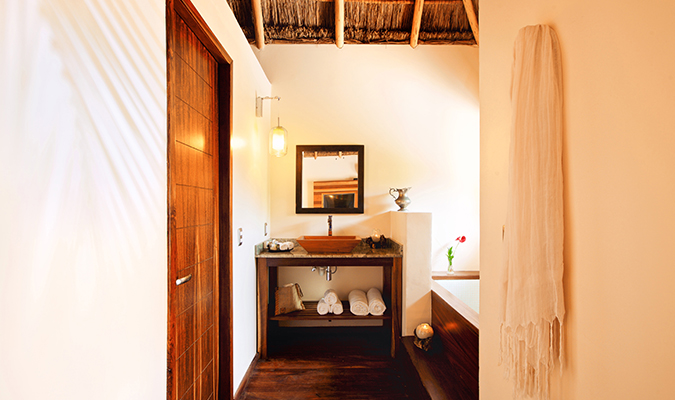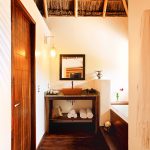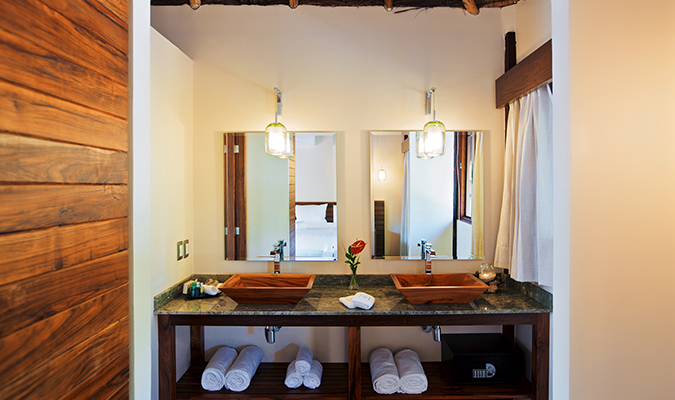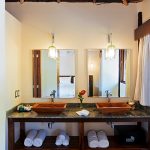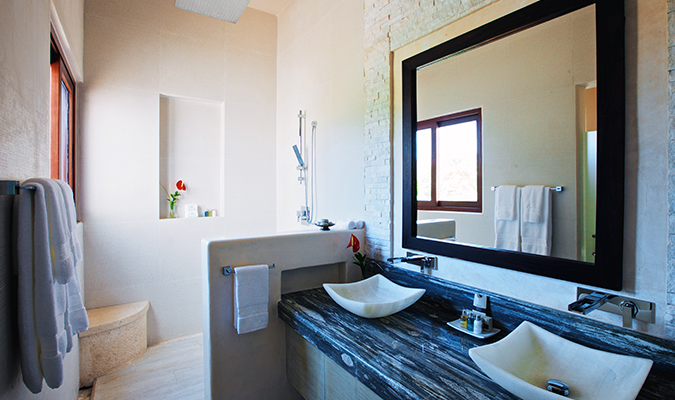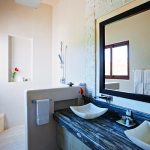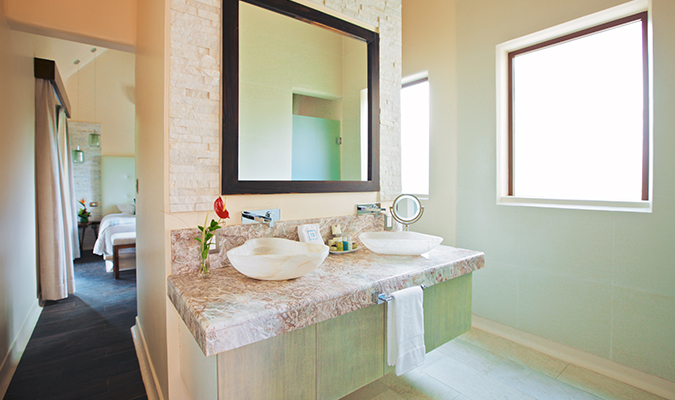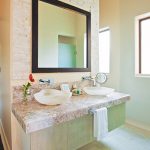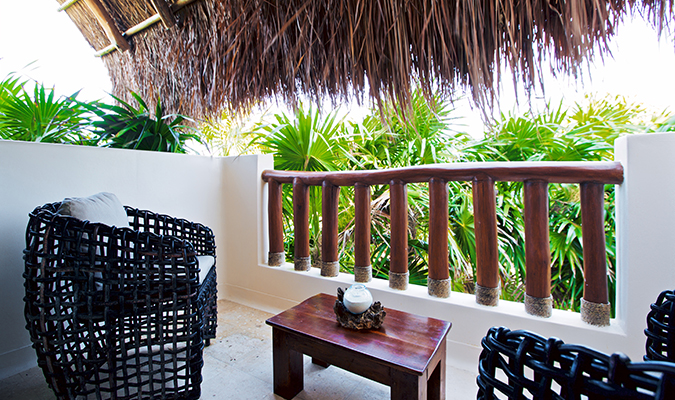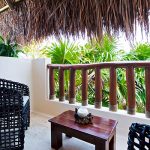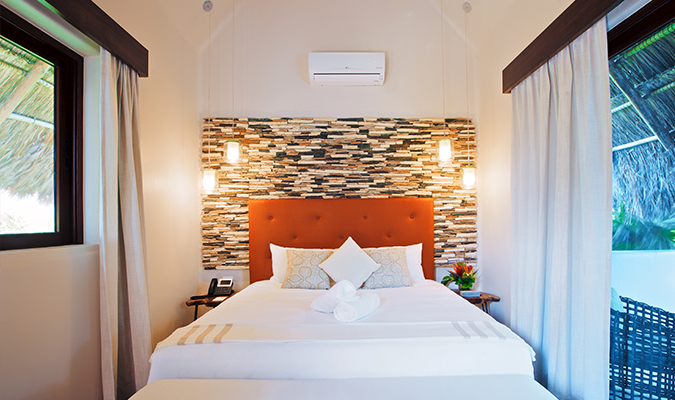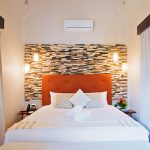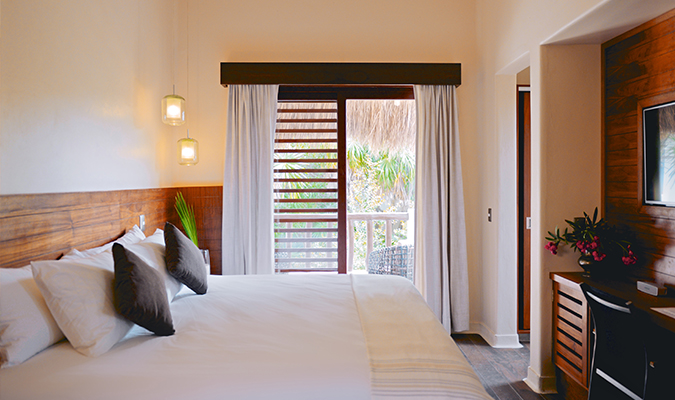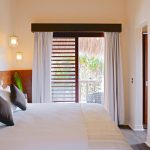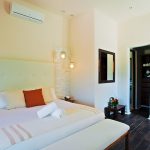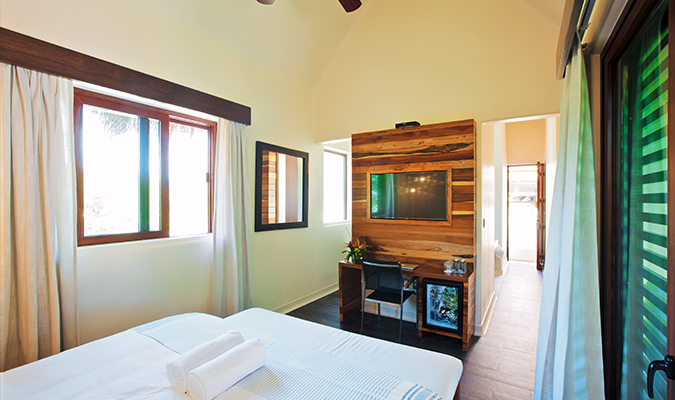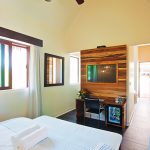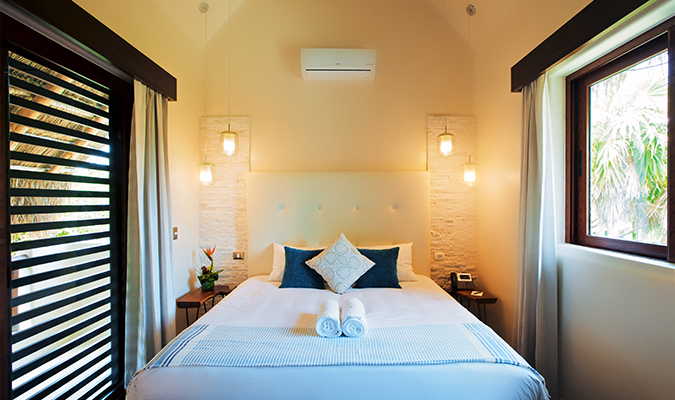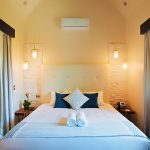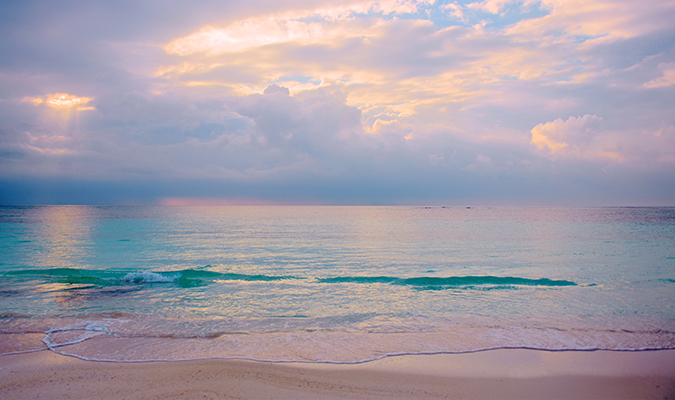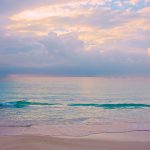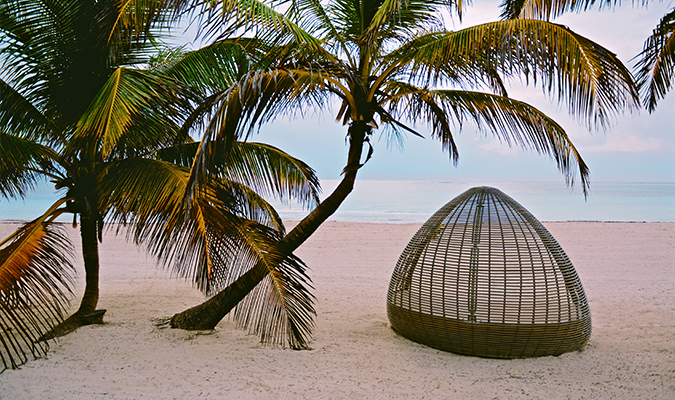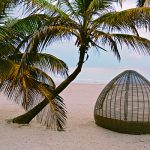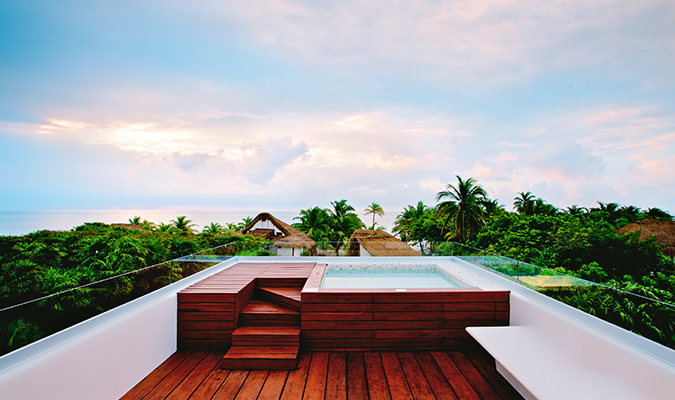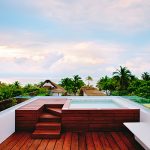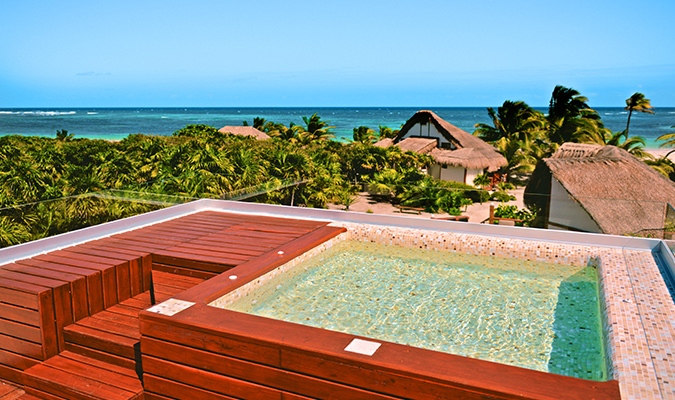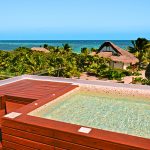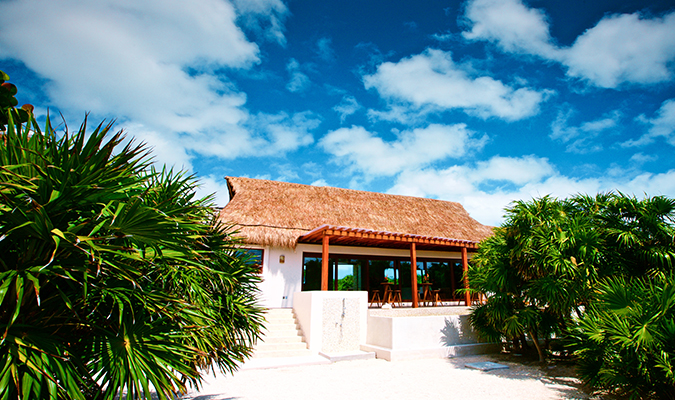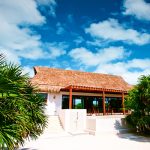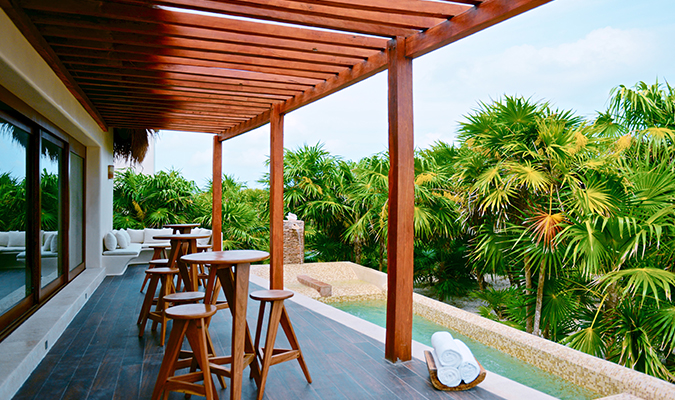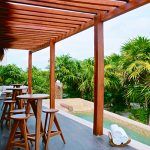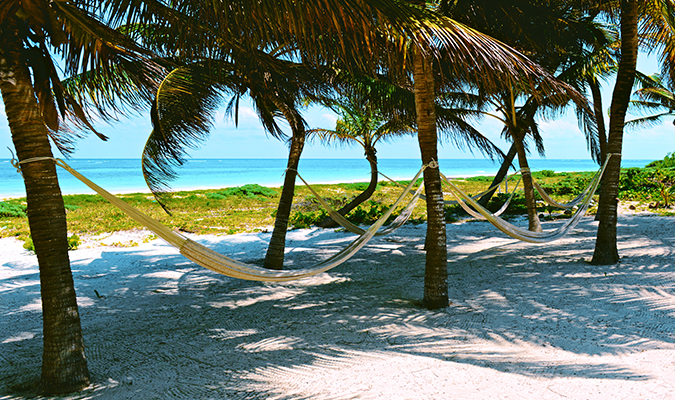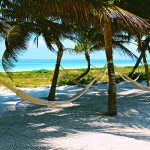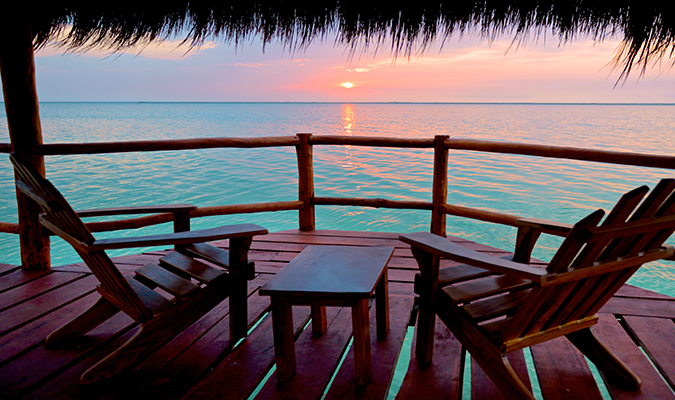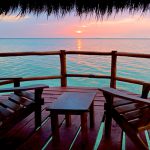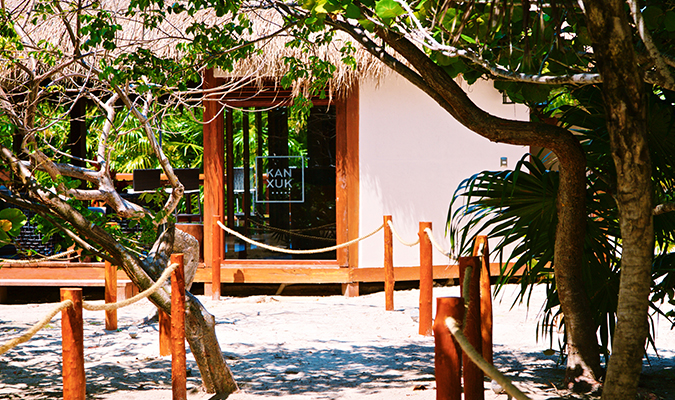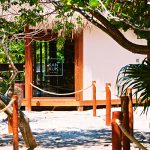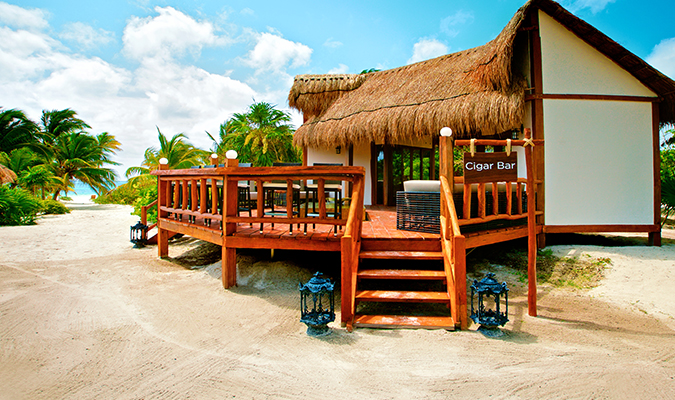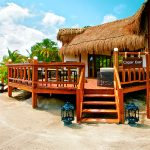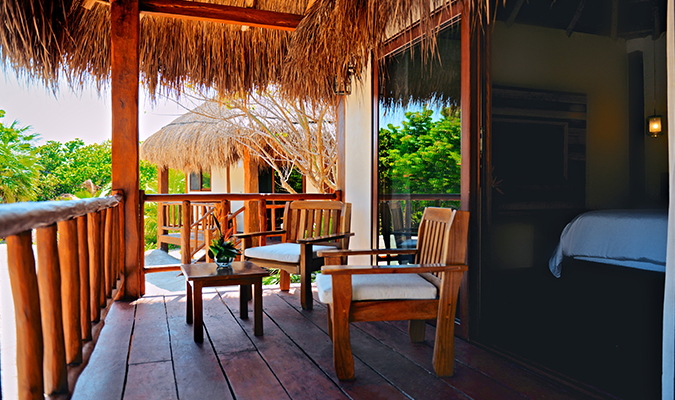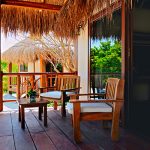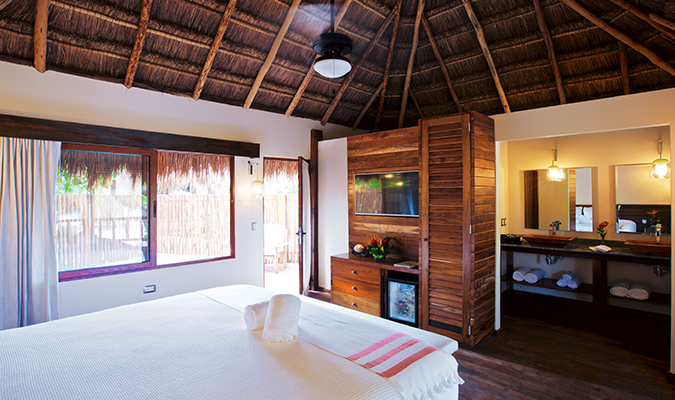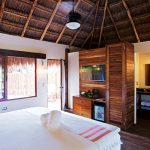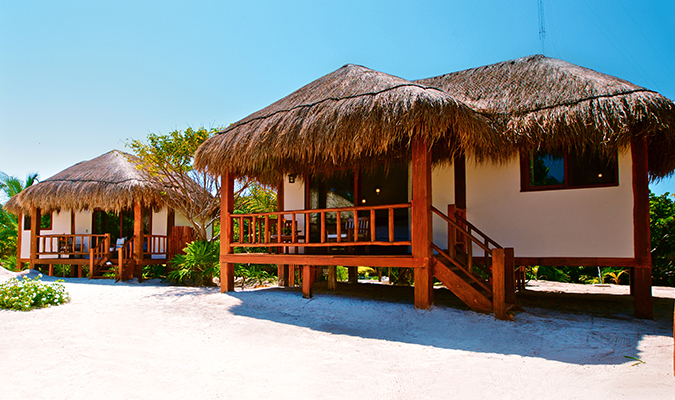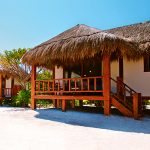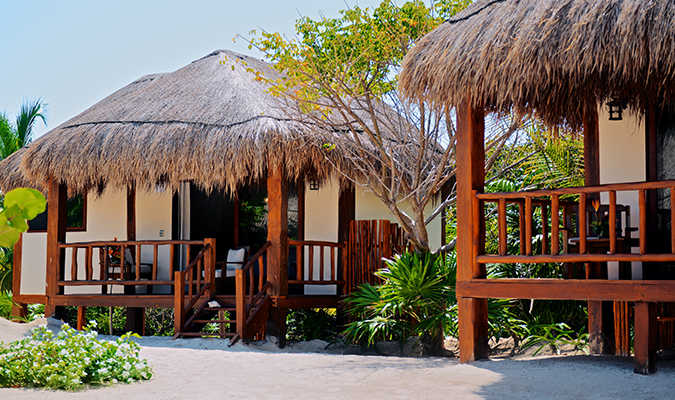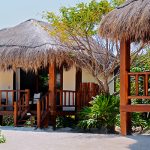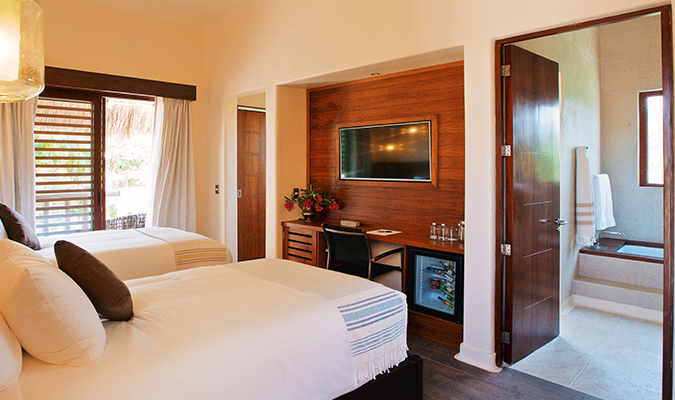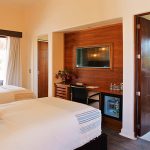 JM TIP
All-Inclusive fining dining experiences are available and include wine-pairing from the amply-stocked wine collection.

Air Conditioning
Complimentary Wi-Fi
Large Flat Screen Smart TV
Luxury toiletries
Kayaks, paddles and snorkeling equipment available
Cigar bar
Concierge
Gourmet dining facility