OVERVIEW
AMENITIES
HEALTH & SAFETY
Where the Baja California desert gives way to the turquoise sea, you'll find the chic Montage Hotel overlooking the swimmable Santa Maria Bay in Los Cabos.
Montage oozes beachfront luxury with contemporary architecture and expertly appointed rooms. The light and breezy spaces present indoor-outdoor living at its best. The spacious guest rooms are welcome retreats at the end of the day. Beautifully appointed, they all have breathtaking views, outdoor showers and large terraces.
The world-class Montage Hotel offers three signature restaurants: Mezcal, with modern Mexican cuisine; the lively Marea by Day, featuring fresh and creative fare; and the beachfront Marea by Night, with elegant, locally inspired gastronomy. You have three pools for swimming. At the main pool, rent a cabana with your own personal server, and be sure to spend some time at the swim-up pool bar! The personalized service provided by all the staff will make you feel pampered as they seem to anticipate your every need. Spa Montage is a restorative sanctuary with unique treatments designed to relax, heal and renew. For total relaxation, lounge by the adults-only pool in the spa area. Work out at the state-of-the-art fitness center or take a morning yoga class. Don't miss out on this hotel, the newest gem in Los Cabos.
Enjoy the Montage experience on a friends or family vacation with a stay at Casa Twin Dolphin, Casa Santa Maria and Casa Cardon.
PHOTO GALLERY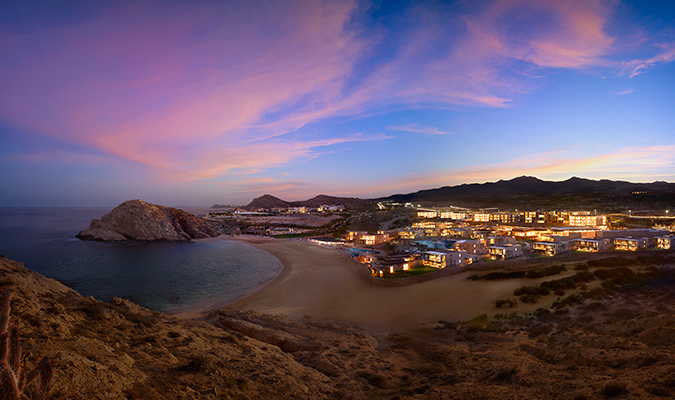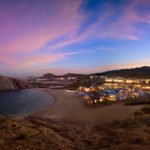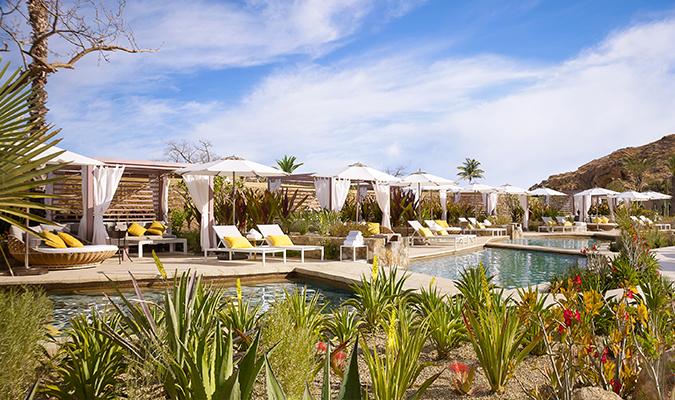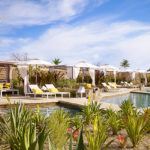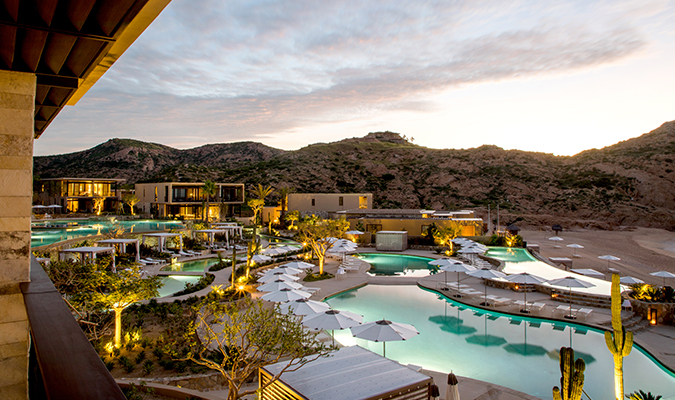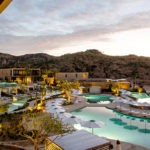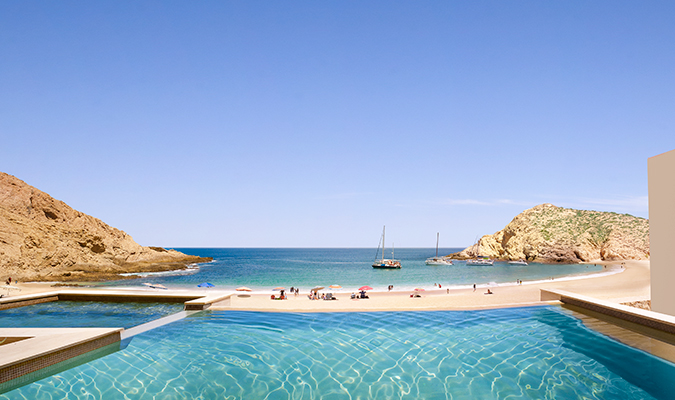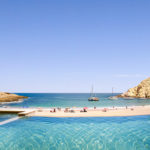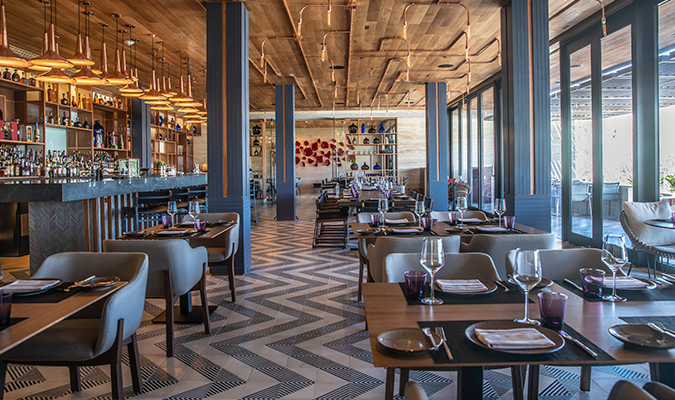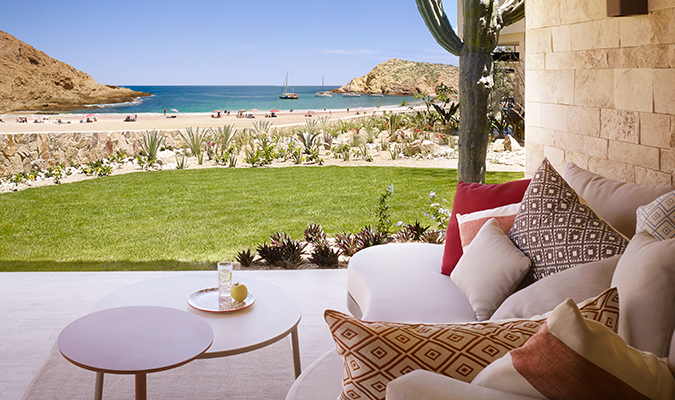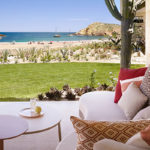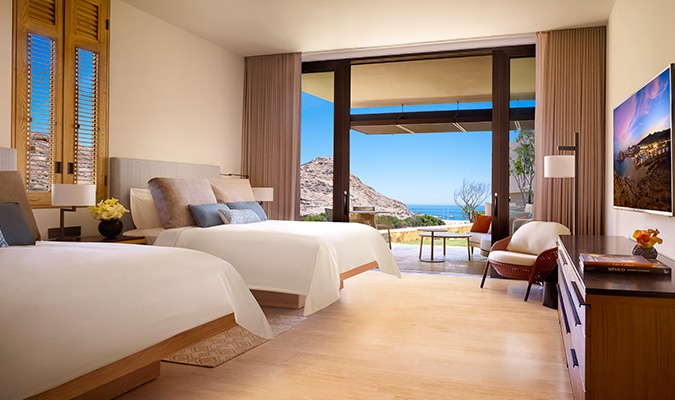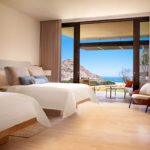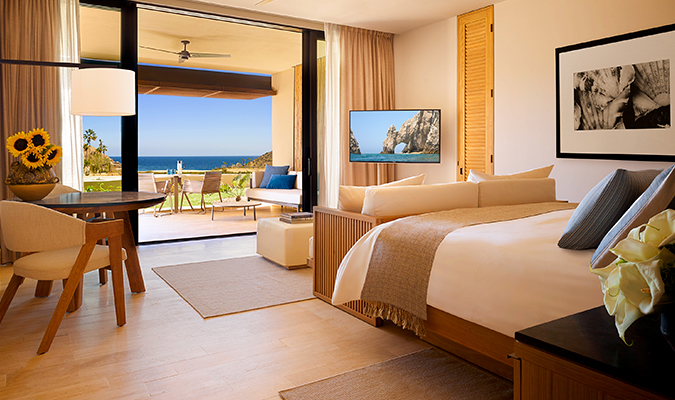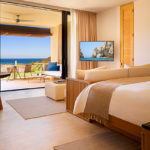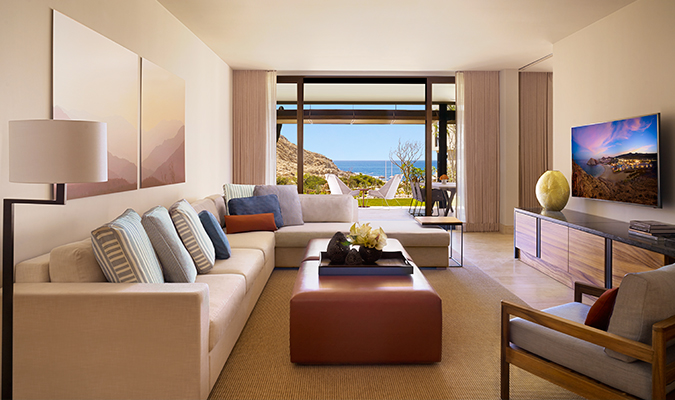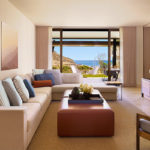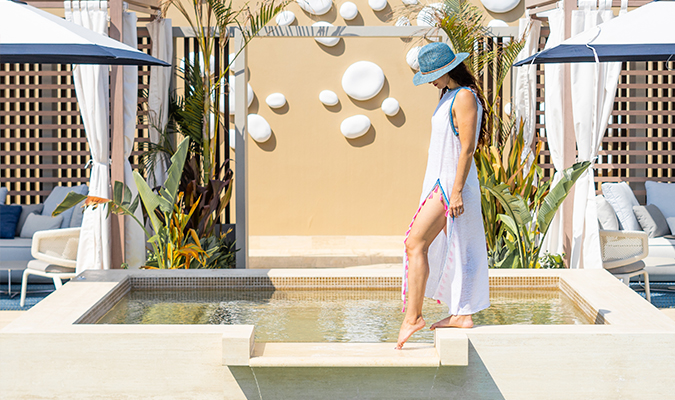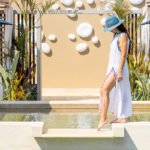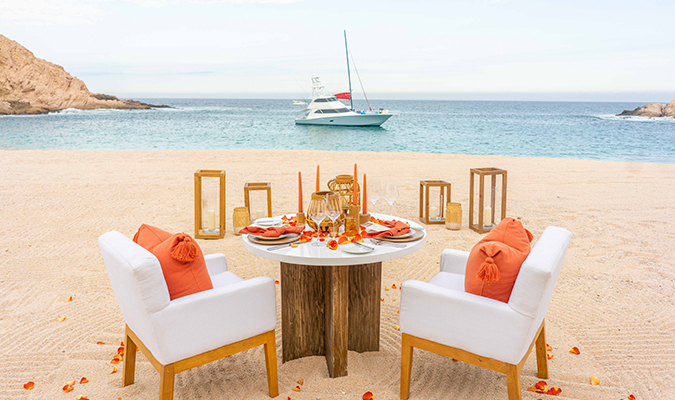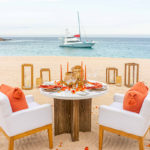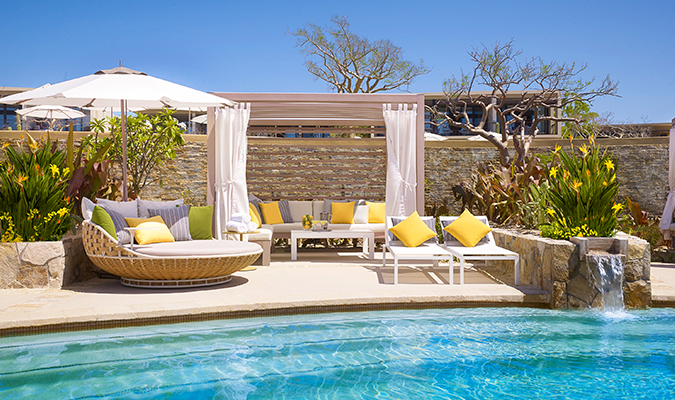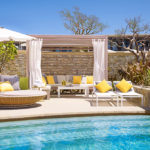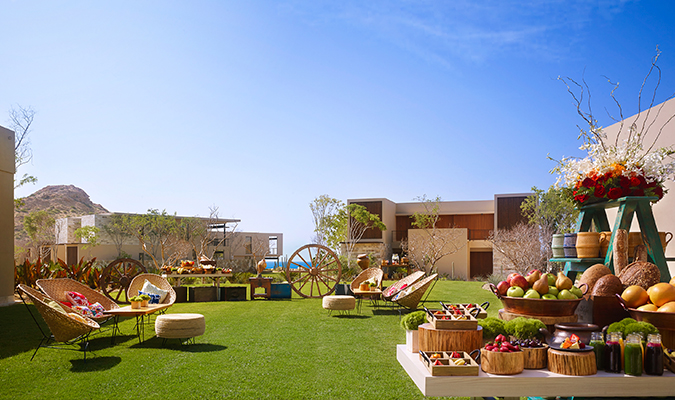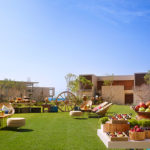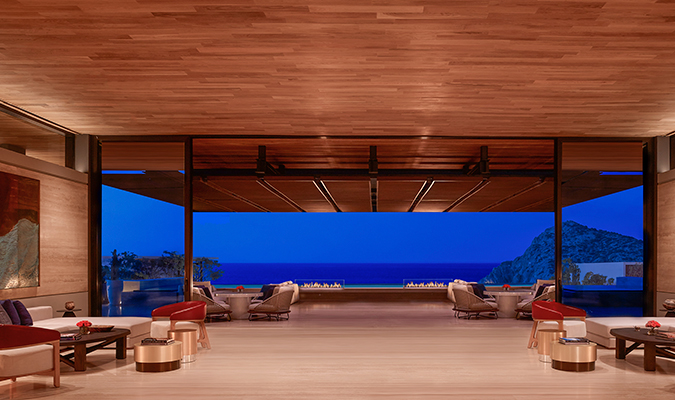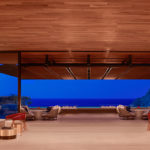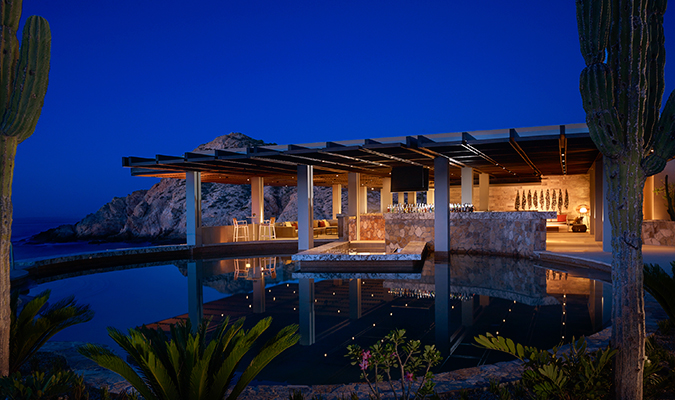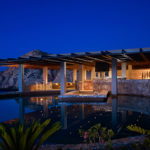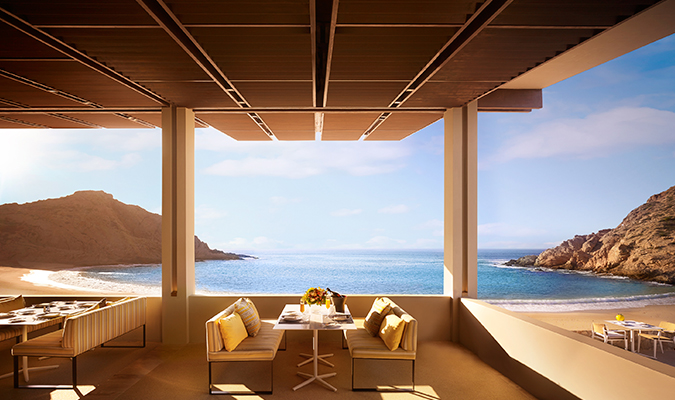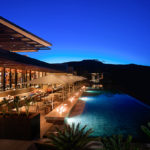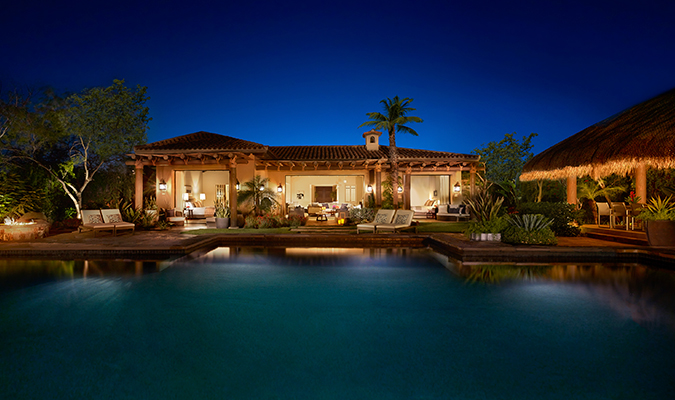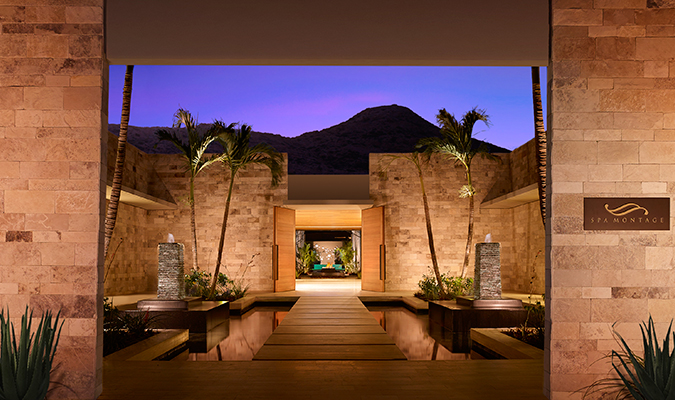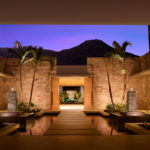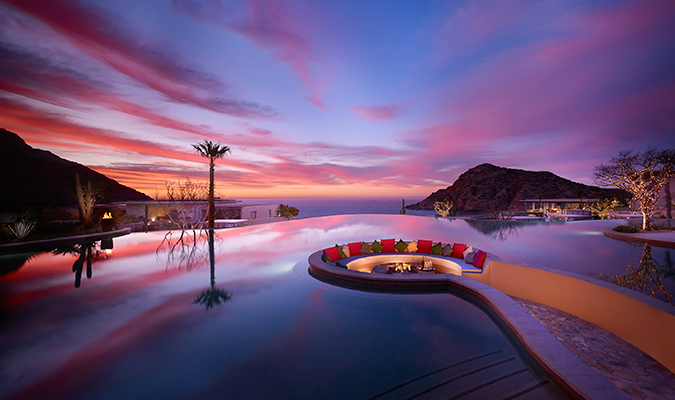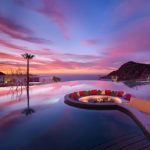 24-hour front desk
Children's club
Full-service spa
2 Restaurant on site
3 Swimming pool
24-hour fitness center
Concierge services
Wi-Fi
Health & Safety Protocols
Your Health & Safety is Our Priority
Montage International is committed to putting the safety and security of our guests, residents and associates as our number one priority. At Montage International, we have always taken great pride in our highly personalized approach to hospitality as well as our attention to detail and service. We have now taken this same level of commitment and applied it to enhancing our already stringent health and safety protocols to ensure compliance with the highest standards and certifications.
All Montage International locations have implemented an enhanced prescriptive Health & Safety protocol program that was designed in collaboration with guidance from the Centers for Disease Control and Prevention (CDC) as well as from leading experts in their respective fields.
Guests should review state and local governmental orders and guidance to confirm eligibility to travel to and stay at a Montage International resort or hotel. Please click on the following link to review current guidance: montageinternational.com/traveler-guidance/. Any guest bookings that are not permitted will not be honored.
Peace of Mind Commitment
At the Resort
Enhanced focus on overall cleanliness and hygiene, including increased frequencies of sanitization and deep cleaning for high-touch areas
Integration of the latest cleanliness technologies including the use of electrostatic sprayers,
UV wands and devices, and particulate level air filtration systems
Reduction in capacity through thoughtful social distancing design for all restaurants, bars,
lounges, gyms, pools, and public areas
Incorporation of contactless services/deliveries whenever possible
For Our Guests
Complimentary hand sanitizer and facial coverings provided to all guests and meeting attendees
Our Associates
Robust training protocols for all associates in CDC safety and sanitization guidelines
Daily associate health certifications including temperature verifications and health assessments
Associate hygiene and safety requirements including use of personal protective equipment
Arrival & Check Out
Registration cards, credit card devices, room keys and pens sanitized with a UV wand prior to being provided to guests
Contactless Bell Services available for delivery and retrieval of luggage
Encouraged use of email and text for all guest transactions where appropriate, including check-out
Valet Attendants to use disinfecting wipes to wipe down steering wheel, ignition button, turn signal, and door handles (inside and outside)
Rooms
Each guest room will include an individual hand sanitizer and packet of disinfectant wipes for use during stay
Guestrooms cleaned and disinfected thoroughly, in accordance with health and government guidelines. All Housekeeping associates are required to wear gloves and masks prior to entering all guest rooms.
Extra pillows and blankets are available by request only and not stored in guest rooms
All items delivered/picked up from guest rooms to be thoroughly sanitized
Housekeeping services can be declined by guests during stay or staggered, based on guest preference
Resort Dining
Seating capacity reduced at all restaurants, bars and lounges to allow for minimum of six feet between each seated group/party of guests.
Menus placed on table prior to guests being seated to minimize contact
Frequent hand washing and sanitation required by all associates
Food preparation protocols strictly enforced, including gloves to be worn at all times when preparing food and contactless methods when being transferred to other associates
Option for room service to be contactless, including delivery and retrieval
A snack menu in lieu of honor bar to be made available for pre-order prior to arrival
Spa Montage and Fitness Centers
Temperature screening process implemented prior to entering Spa
Increased cleaning and sanitization procedures, as well as masks and gloves to be used by spa therapists. Hand sanitizers, masks and gloves will also be made available for guest use.
Social distancing to be adhered to in public spa areas, with each treatment scheduled to allow additional time between guests to allow treatment spaces to be deeply cleaned
Steam rooms, saunas and plunge pools temporarily closed
Implementation of these health and safety enhancements is already underway across the Montage International portfolio, as we prepare for the re-opening of our hotels and resorts through May and June 2020.