OVERVIEW
AMENITIES
HEALTH & SAFETY
Casa Malca is a luxury hotel in paradise engulfed by pristine beaches, aquamarine waters, and lush, green rainforests.
Its gorgeous environment offers the ultimate reconnection with nature, while the resort's unbeatable hospitality and amenities mean guests can completely relax, knowing everything has been taken care of. This stunning hotel in Tulum is also an art-lover's haven with pieces from the personal collection of proprietor Lio Malca scattered across the property. Contemporary art enthusiasts will be thrilled to see works from the likes of Kaws, Vik Muniz, Keith Haring, Kenny Scharf, and more sprinkled across this luxury resort.
Casa Malca's 71 suites and beach rooms are designed to combine the physical beauty of the natural area with the best of contemporary décor. Discovered after remaining empty for more than ten years, the hotel has been revamped, renovated, and expanded with each room now coming with the latest conveniences. Take, for example, the beach-front master suite with its direct access to the sands and its breath-taking views. Its guests will benefit from a gorgeous rain shower, L'Occitane amenities, Nespresso coffee machine, air-con, and much, much more. All rooms come with stunning views, either over the beautifully kept gardens or the remarkable Caribbean Sea.
This magical Tulum hotel also offers a range of luxury amenities to its guests. Relax on the manicured white sands on one of the shaded beach beds. Cool off with a swim in one of the pools or the crystal-clear Caribbean Sea. Discover the wellness center with its steam room, meditation experience, and underground pool. Unwind by heading to the rooftop for 360 degree views over the lush jungle canopy and stretching sea.
Guests can also dine at one of three exquisite restaurants: Filosofía, Ambrosia, and the Head of a mad man. Your only choice is whether to revel in the gourmet delights of the luxurious Filosofía, the Asian specialties of Ambrosia, or kick-back with a selection of barbecued thin meat cuts at the Head of a mad man. For those with a sweet tooth, there's also the M Pastry where you can pick up exceptional pastries and freshly baked bread from master chef Simone Colla.
PHOTO GALLERY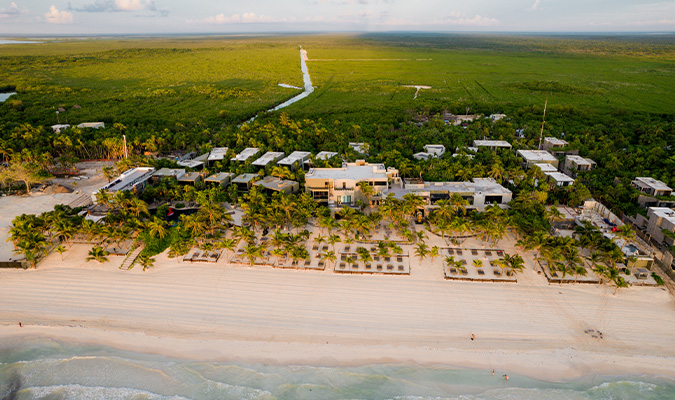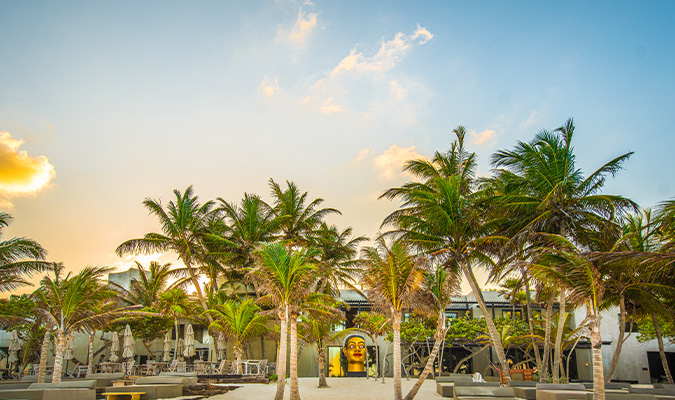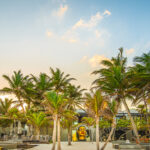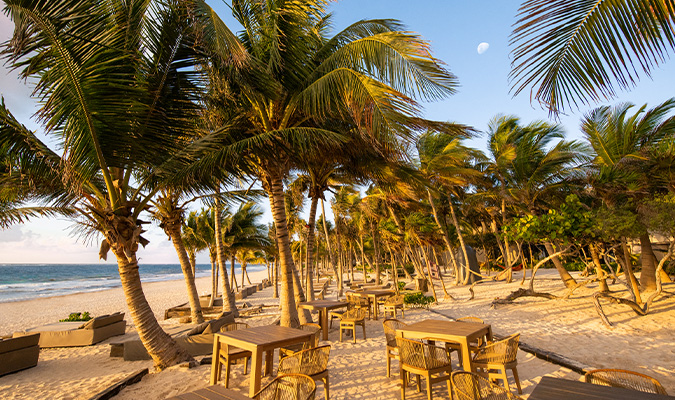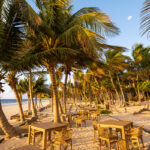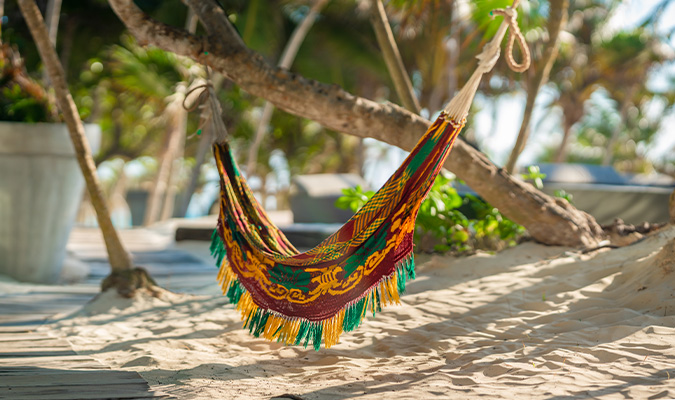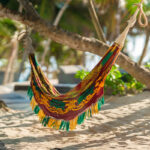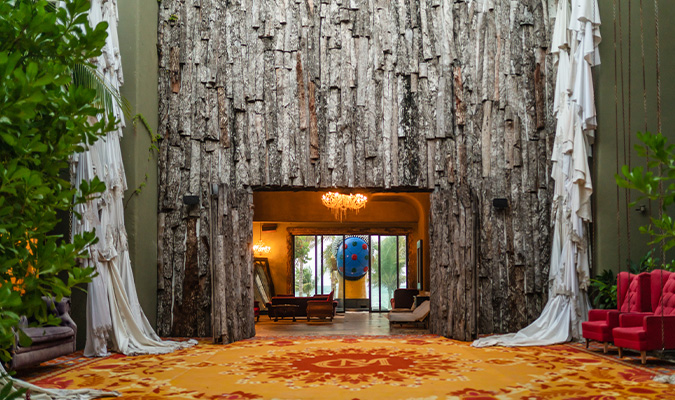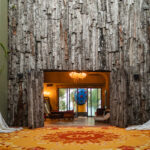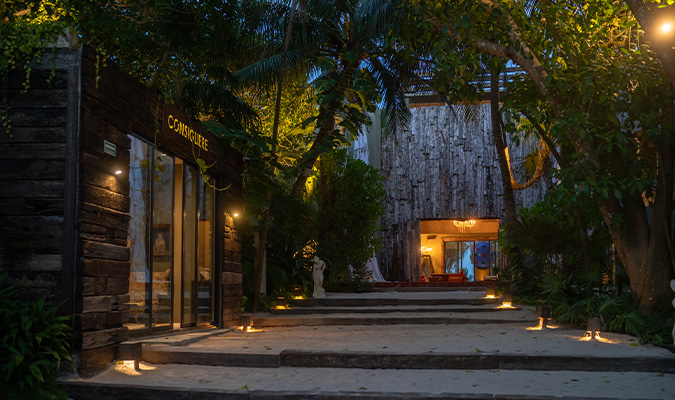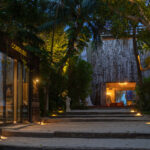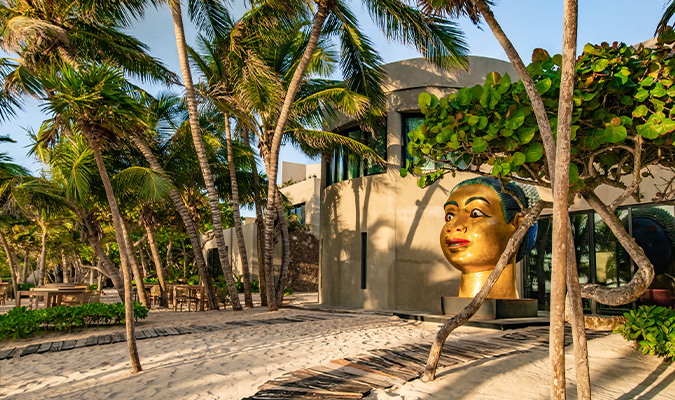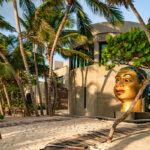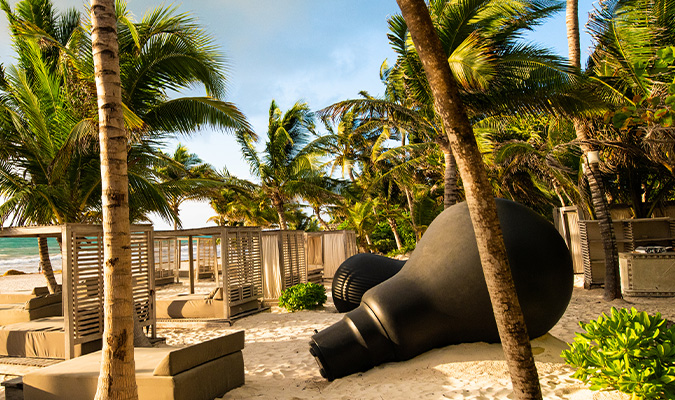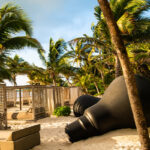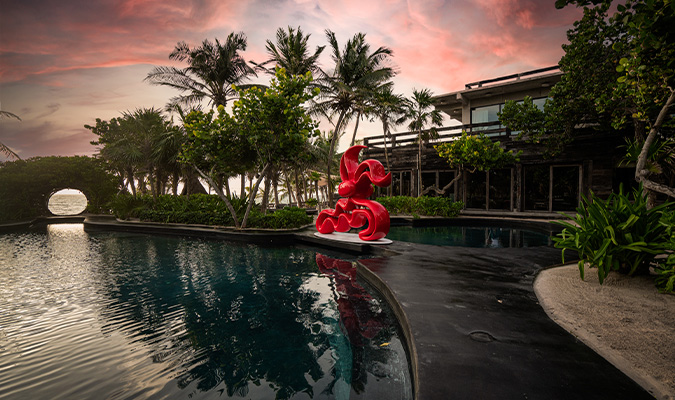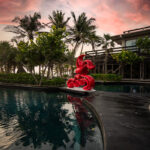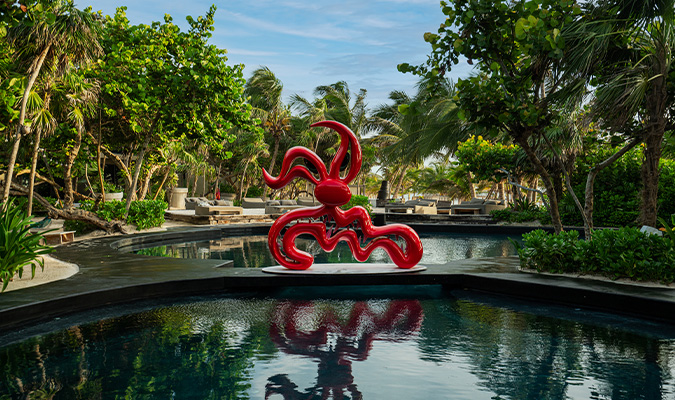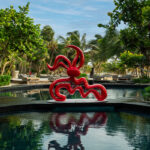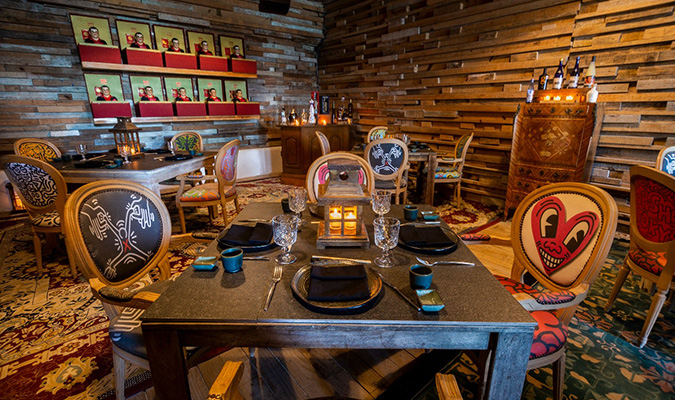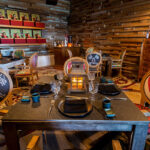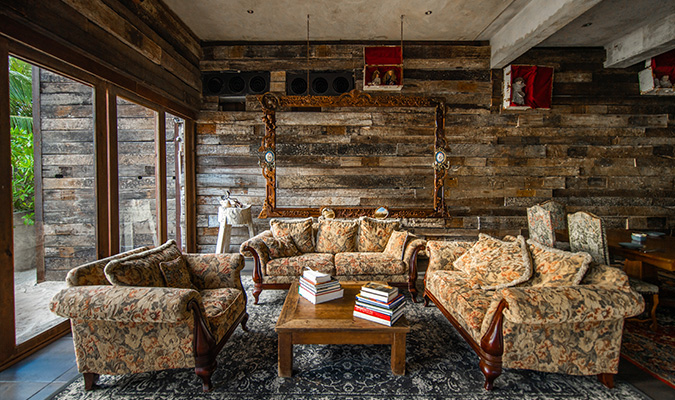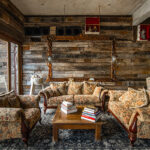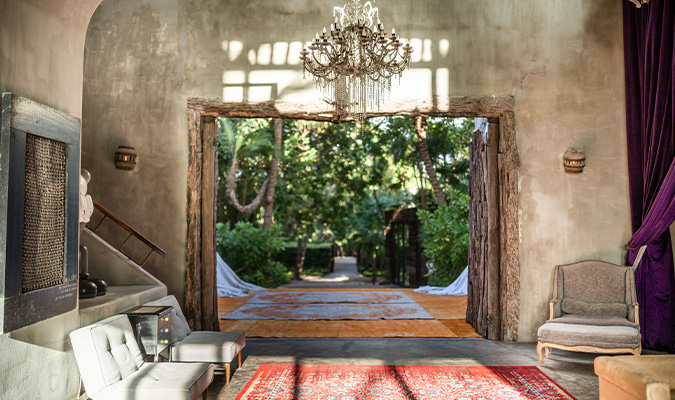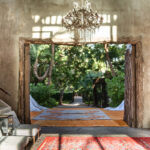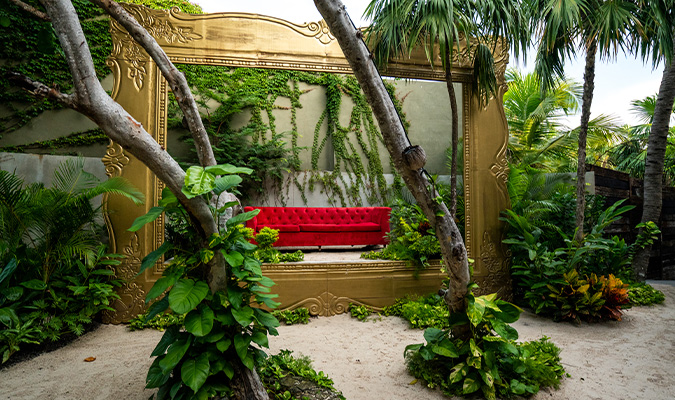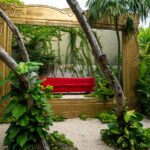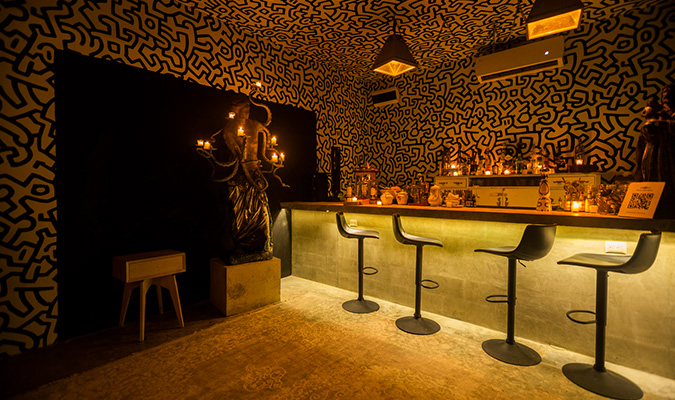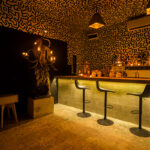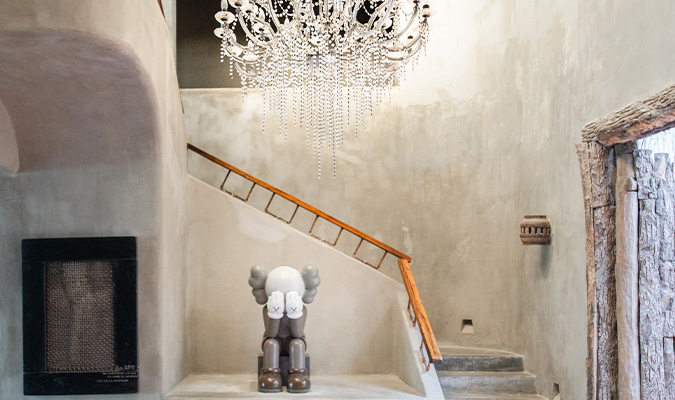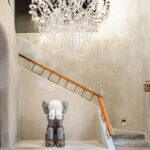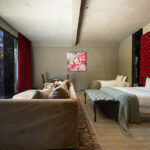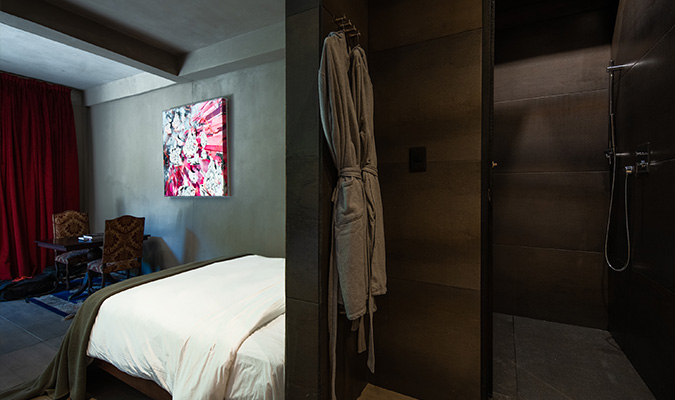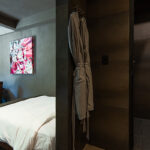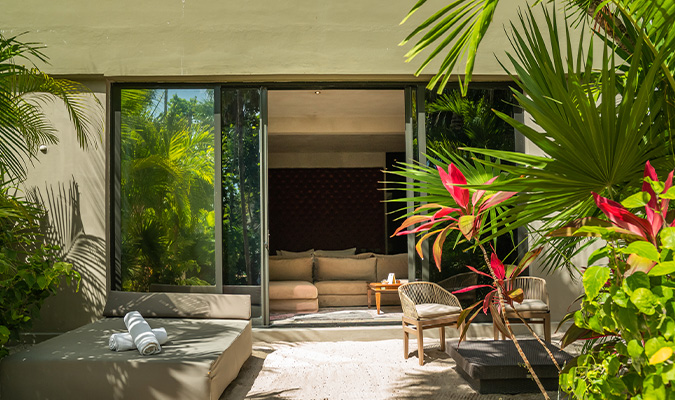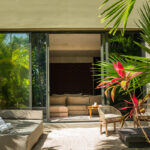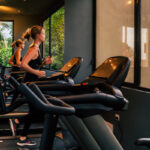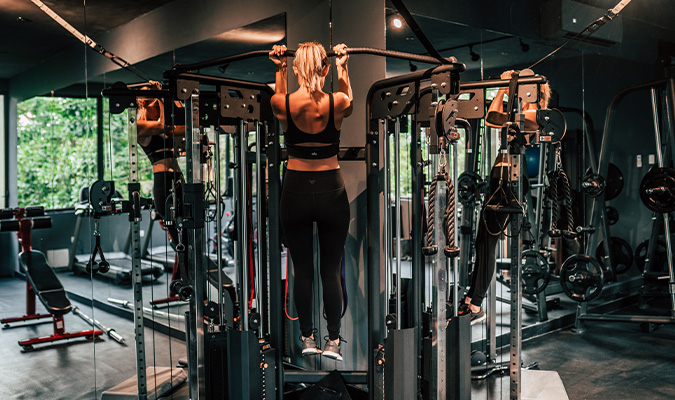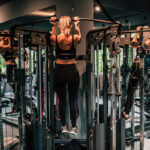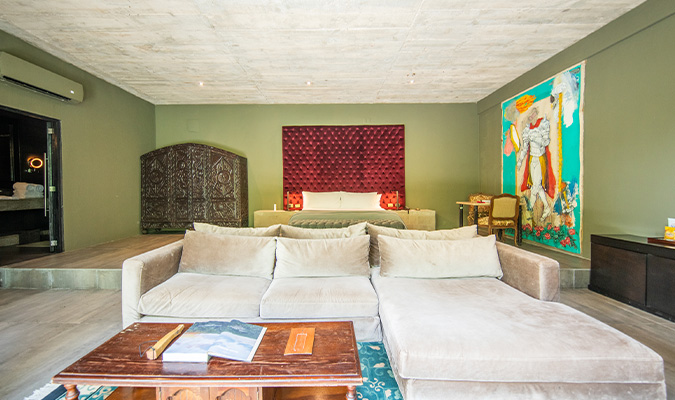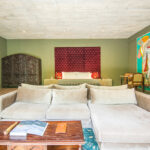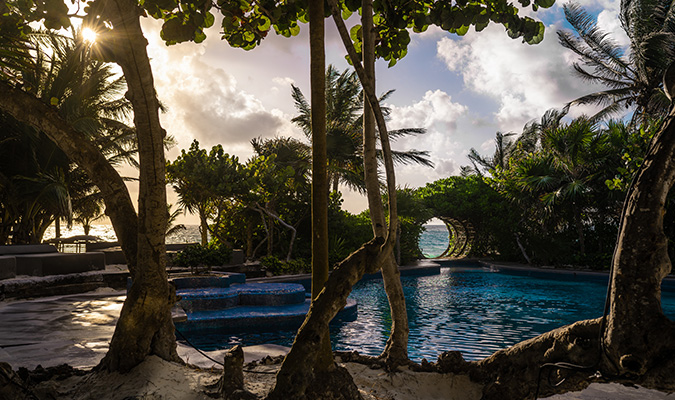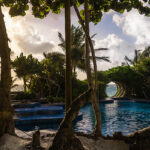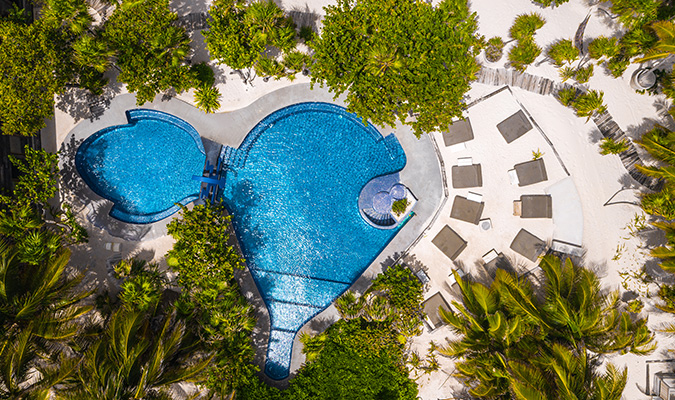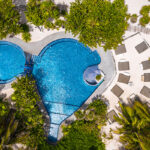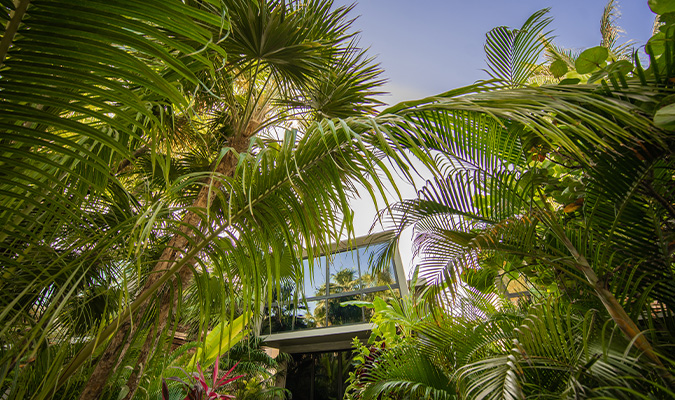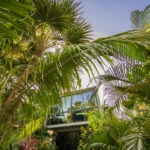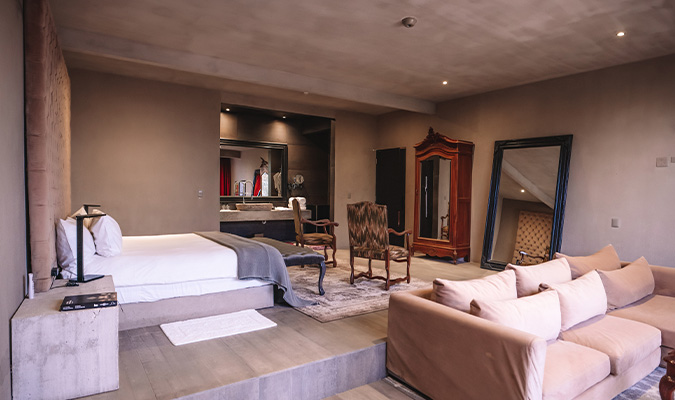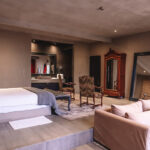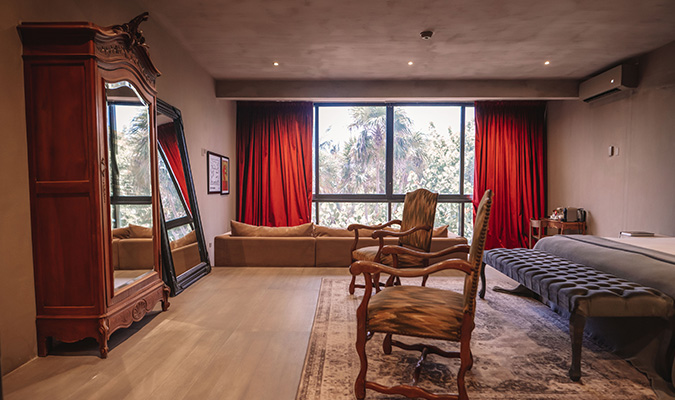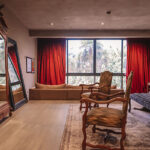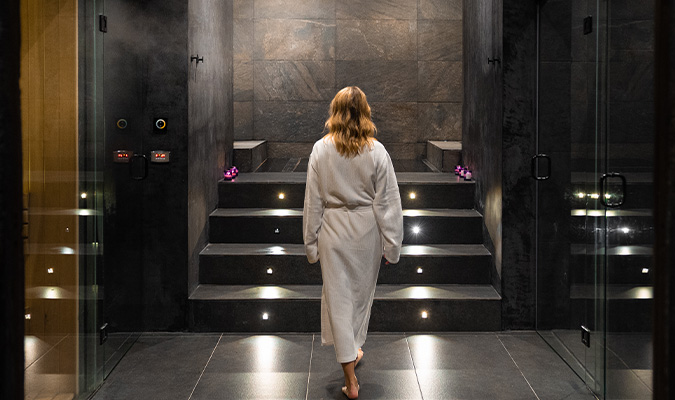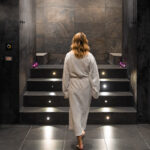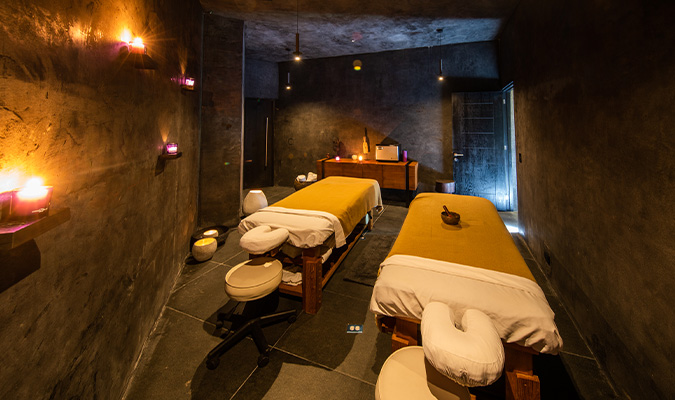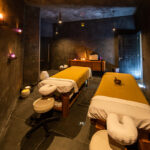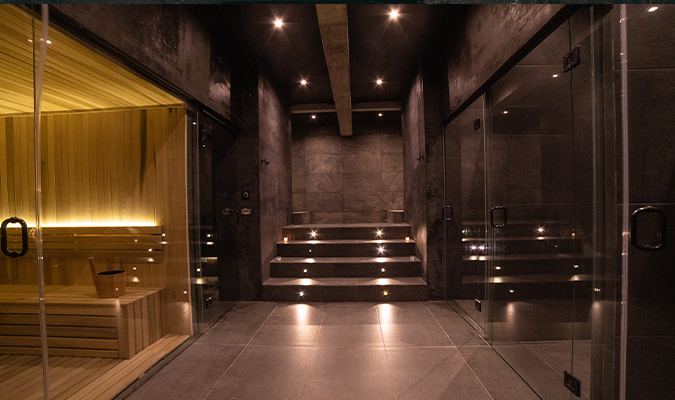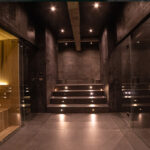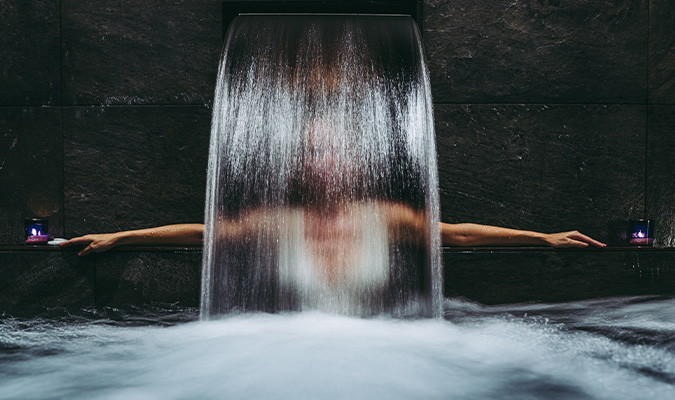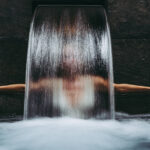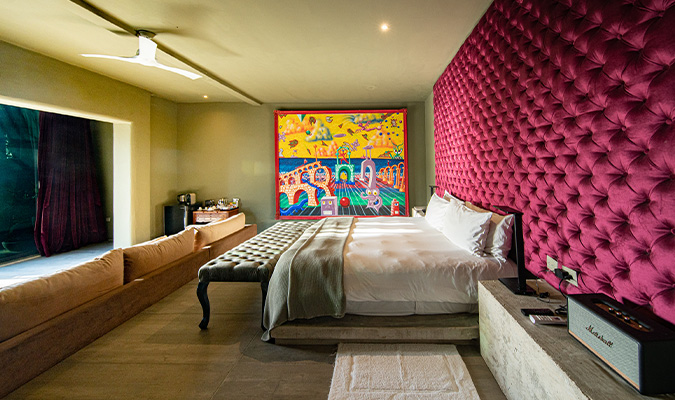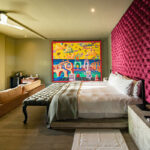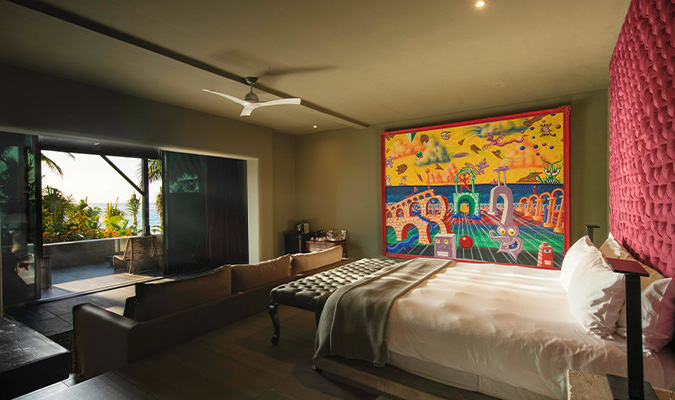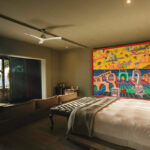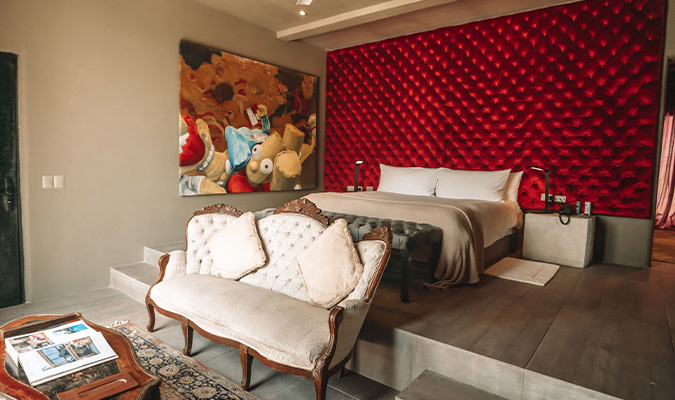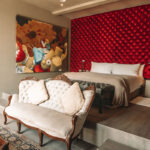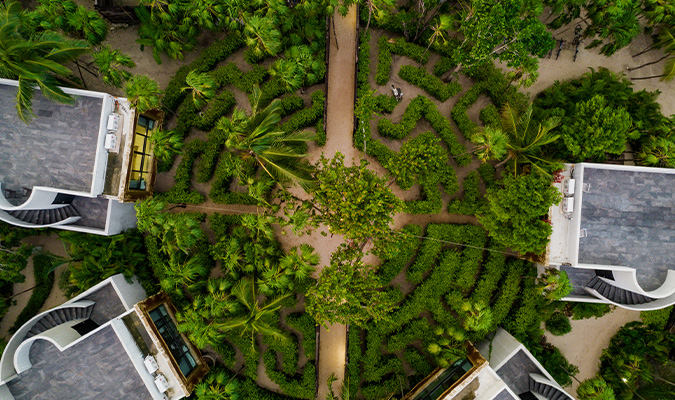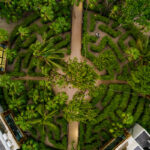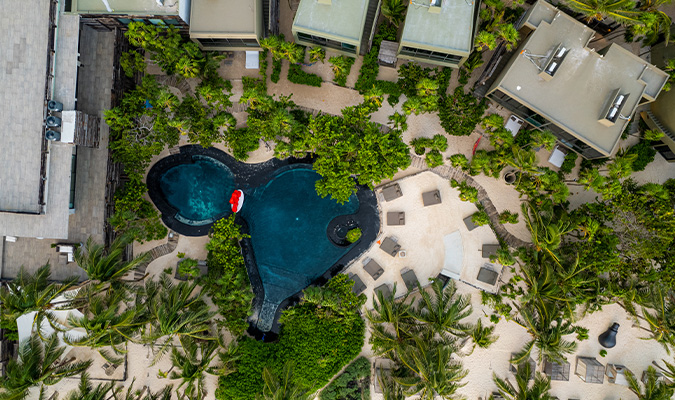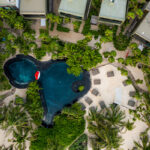 JM TIP
Head to the stunning chandeliered lounge bar to try Mexican specialties including mezcal, tequila, and local liquors.
Three restaurants
Swimming pools
Underground pool
Steam room
Meditation experience
Yoga classes
Paddle boards
Lounge bar
Advisory documents/posters are displayed throughout the hotel to promote key messages among guests and staff. These include:
○Promotion of handwashing (at least 40 seconds, all parts of the hand)
○Respiratory hygiene and coughing etiquette
○The need for social distancing i.e. entrances, reception, accommodation rooms, pools, restaurants, bars, fitness rooms, spas, back of house areas, etc.
Reception staff, if requested, can advise guests of the hotel's COVID-19 preventative measures
Telephone numbers of health authorities, medical centers, public and private hospitals are immediately available at the reception desk
Cleaning protocols:
Information briefings and written instructions are provided for employees that include protective measures against the virus and how to minimize its spread
Employees are informed to always observe good hygiene practices:
○Washing with soap and water for at least 40 seconds
○Frequent use of alcohol-based sanitizers
○Good respiratory hygiene (cover mouth and nose when coughing or sneezing, dispose of tissues ina lidded bin and wash hands
Hand wash stations and hand sanitizer dispensers (above 60 percent alcohol content) are installed at key guests/staff locations (e.g. lobby reception, employee & guest entrances, restaurants)
Regular checks are undertaken to ensure all dispensers and other similar devices are operational and well-stocked, with defective units repaired or replaced immediately
Frequent cleaning and disinfection of all public, communal and back of house areas are in place, with extra attention given to areas frequently contacted such as handrails, switches, door handles,  pool seating and surrounding areas, dining surfaces and surrounding areas, etc.
Enhanced rigorous cleaning and disinfection of guest rooms is undertaken, paying extra attention to common touch, non- porous items, including telephones, faucets, light switches, door & furniture handles, luggage racks, safety deposit boxes, etc.
Cleaning staff are provided with appropriate PPE as recommended by the WHO, and are advised not to enter an occupied room to clean
Rooms and public areas are ventilated daily