La Casa de la Marquesa is an exceptional hotel in a landmark building in the city of Queretaro.
Located in the heart of Queretaro's historic center, Casa de la Marquesa is like a heritage site in its own right. The 18th century baroque building with a rich history has been carefully restored and boasts many original features in the common areas and 14 suites alike.
No two of the suites are the same but each of them is spacious with high ceilings and elegant period-style furnishings and design. La Alhambra Suite is particularly grand and styled with the Moorish design typically found in Southern Spain. Most suites boast bathrooms with both a bathtub and shower, which are beautifully-designed and ample in size.
The period-style dining room is perfectly in keeping with the style of the hotel and offers a selection of international and Mexican dishes. Stepping outside of the large, intricately-carved hotel doors, guests will find themselves in the center of Querétaro with churches, museums, markets, shops and restaurants to enjoy.
PHOTO GALLERY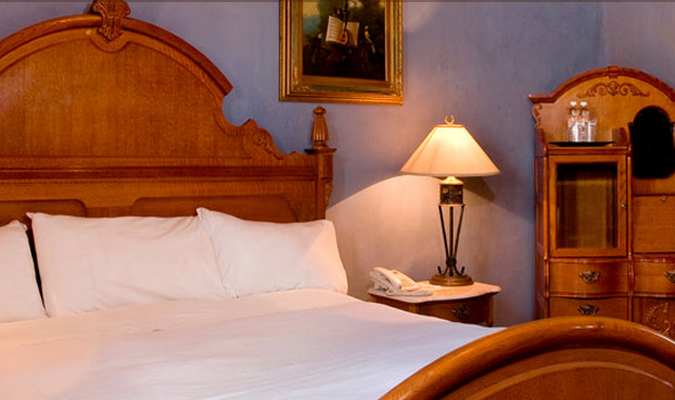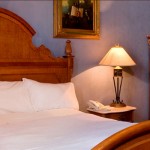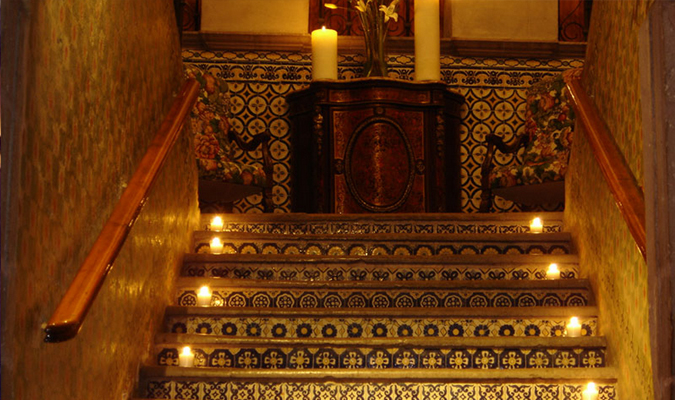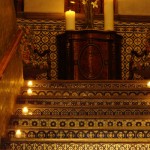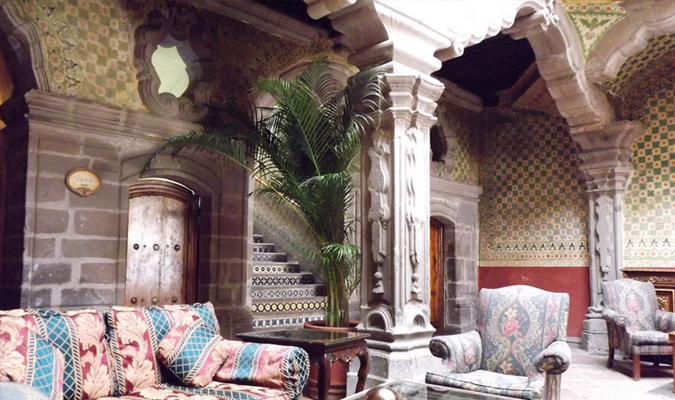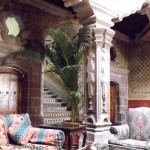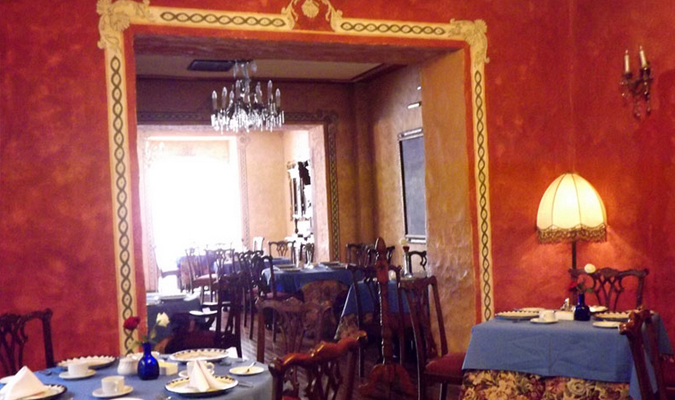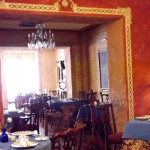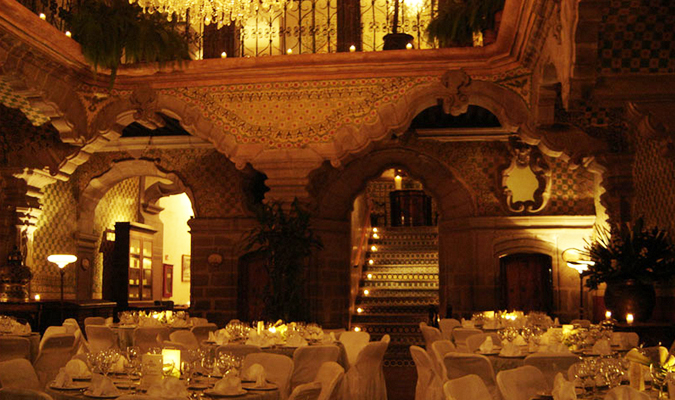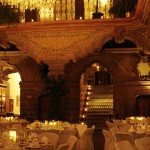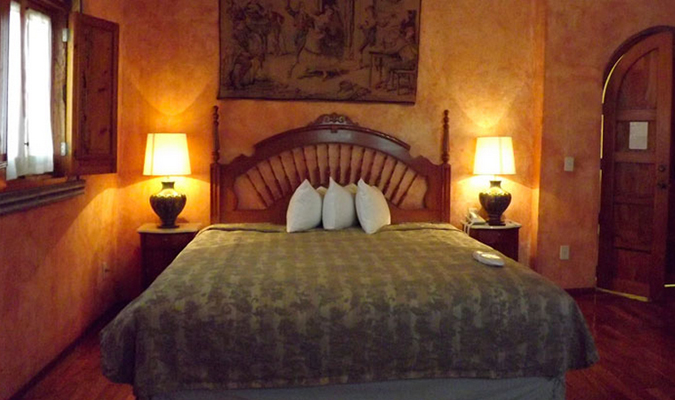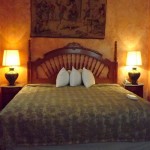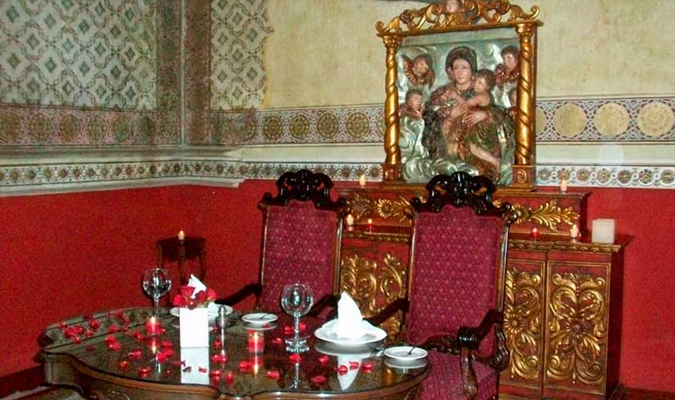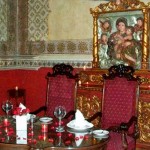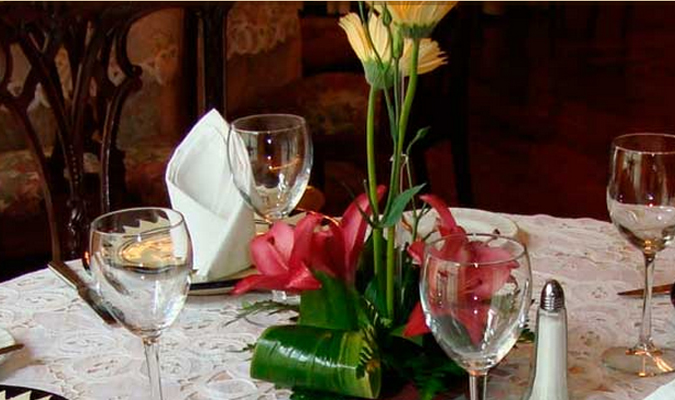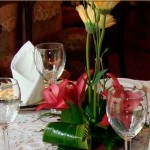 JM TIP
The Cristobal Colon Suite includes the extra feature of a jacuzzi on the terrace

Restaurant on site
Spa massages