A blissful refuge in the heart of Merida, Boutique byThe Museo is a small, boutique hotel run by its gracious owners who carefully restored this lovely authentic hacienda to its present-day charm.
Located next to the Palacio Canton and one block from the impressive Paseo de Montejo, the hotel is walking distance to the historic town center. The hotel's high ceilings and hand-painted tiles reflect the region's architectural richness, thanks to the wealth of the henequén industry boom in early-20th-century Merida.
The lobby, with local-tile floors and a baby grand piano, leads to a courtyard that houses a refreshing swimming pool. In the evenings, enjoy cold margaritas and snacks on the terrace. One of the highlights of staying at this intimate property is the interactive cooking class held by the hotel chef. The class incudes a guided tour of the local market—pure heaven for any foodie in your group.
The guest rooms are two- and three-bedroom suites outfitted with custom cedar closets, Peacock Alley bedding, air-conditioning and luxury mattresses. These well-appointed spaces feature authentic Mexican touches, and a fridge awaits you with cold water, hibiscus juice and cold beer, perfect at the end of a long day. The warm and generous staff will make you glad you decided to stay at this hospitable hotel.
PHOTO GALLERY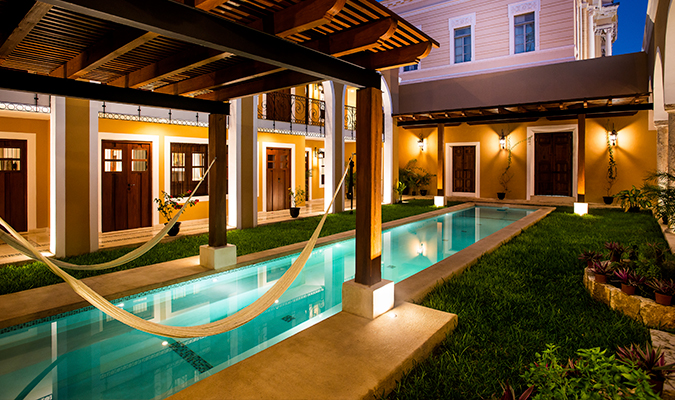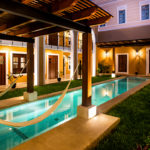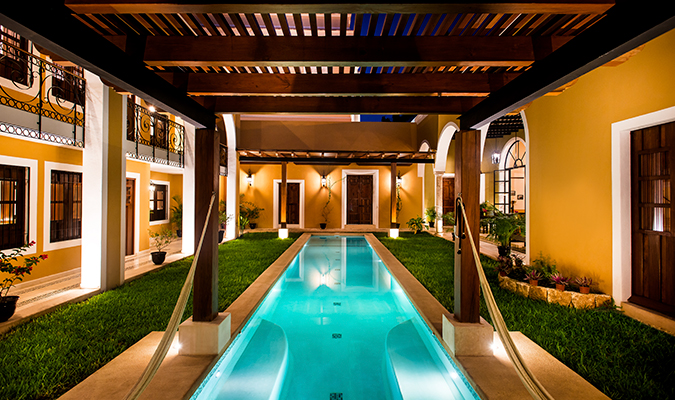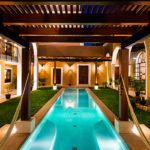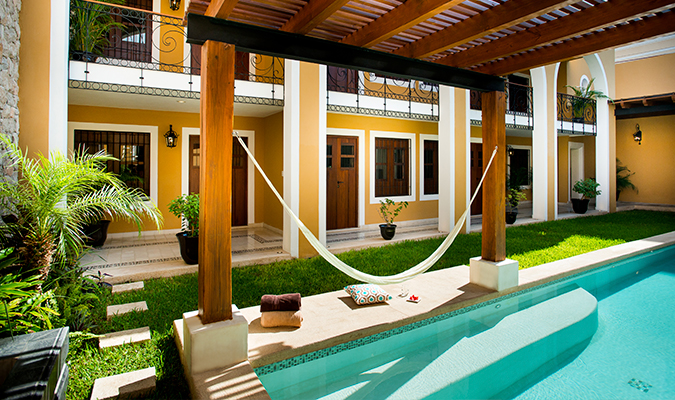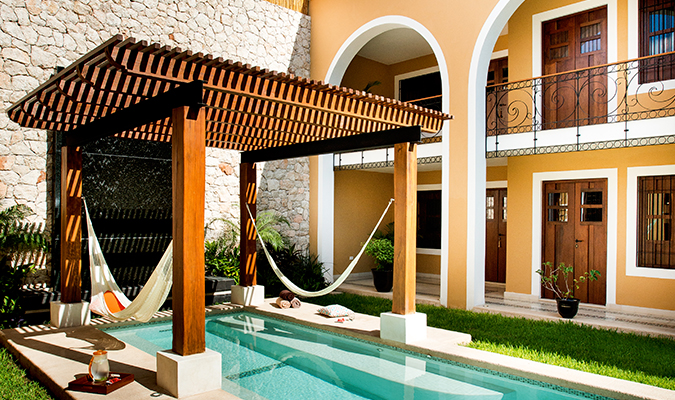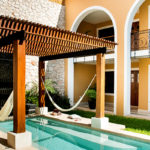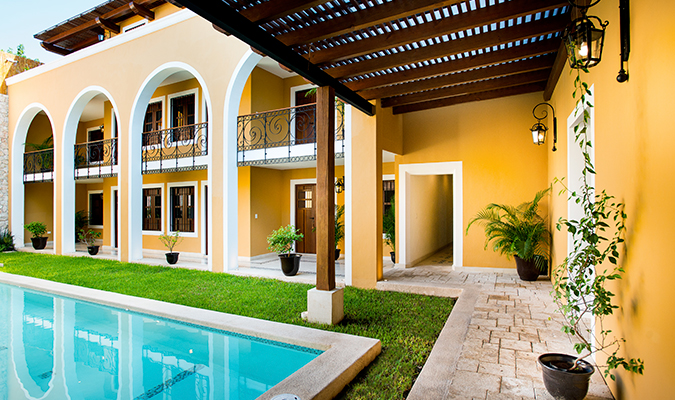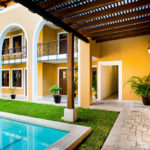 24-hour front desk
Concierge services
Spa service
Wi-Fi
Concierge services
Outdoor pool
Babysitting($)