Azul Talavera hotel is located in one of Puebla's most esteemed neighborhoods within the historic city center, a UNESCO World Heritage site.
Puebla is best known for its colonial architecture, traditional Mexican cuisine and Talavera pottery. The hotel's polished interior masterfully fuses modern elements with refined architectural details, inviting you into sophisticated spaces reminiscent of a well-appointed home. Reflecting regional influences, Azul Talavera showcases contemporary art from local artists.
The 78 luxurious rooms and suites are artfully decorated with carved Mexican furnishings, tile floors and subtle pops of color. Each bedroom has a spacious bathroom with luxury bath amenities and sumptuous linens. The lavish bathrooms even feature copper soaking tubs, 18th-century ceramic flooring and Talavera tile.
Rivaling any of the city's upscale restaurants, the dining options at Azul Talavera include the farm-to-table Bar Bistrot, the casual Café Azul and the posh outdoor lounge, Bar Los Lavaderos—all honoring the area's notable culinary culture. Don't miss the mixology class to learn about Tequila and Mescal. The hotel also touts a rooftop pool with unparalleled views of the historic city and surrounding volcanoes. To top off the many amenities offered, Azul Talavera's professional staff offers impeccable hospitality.
PHOTO GALLERY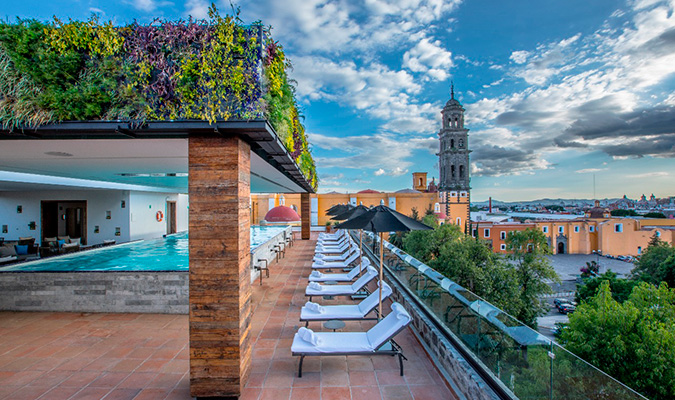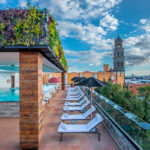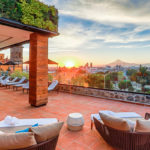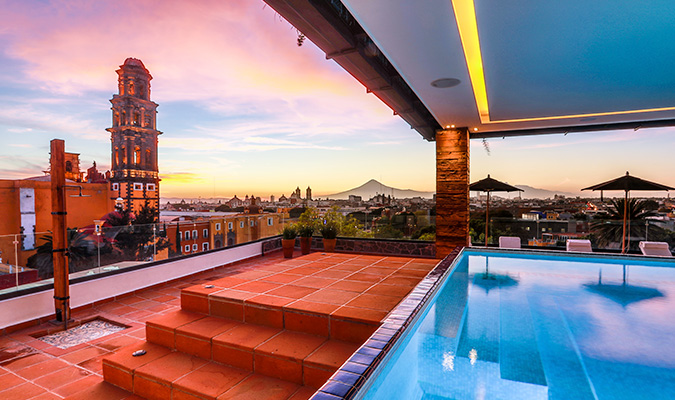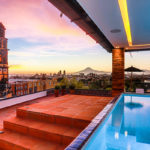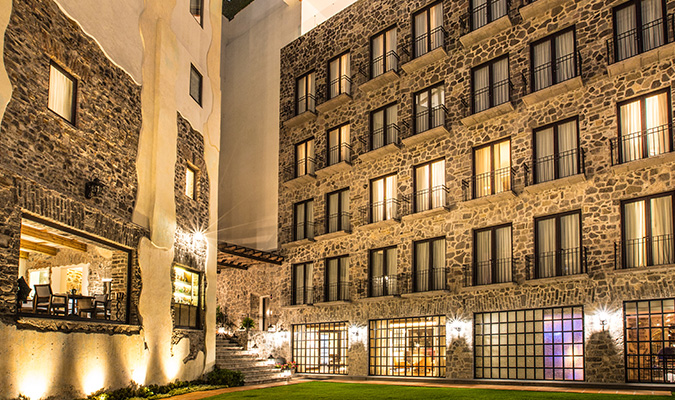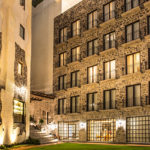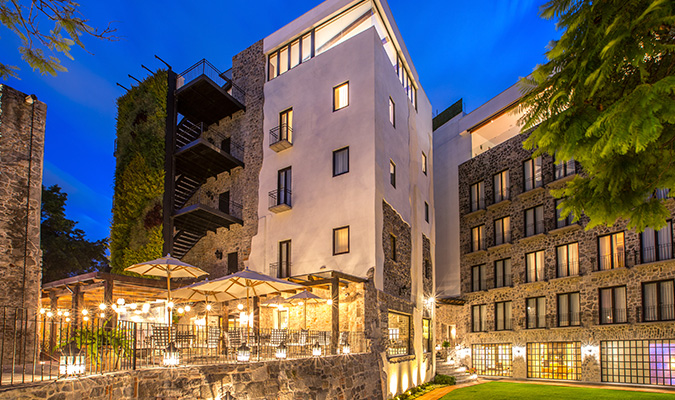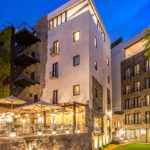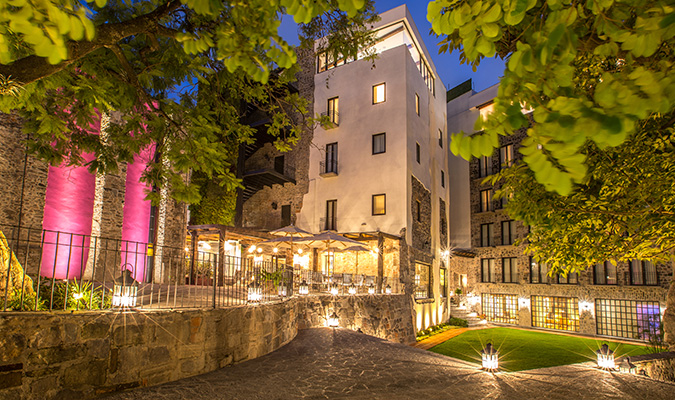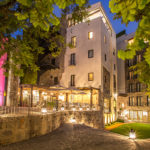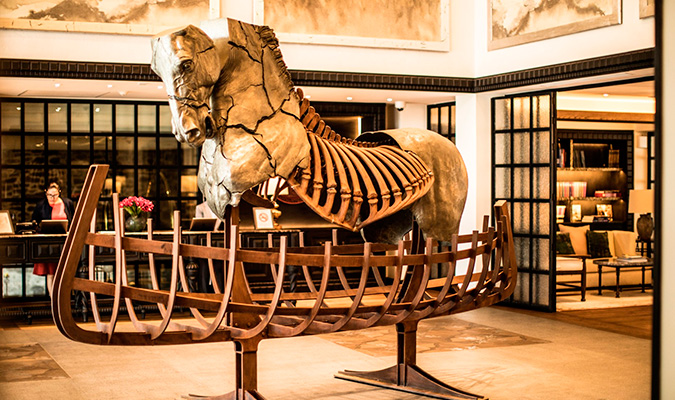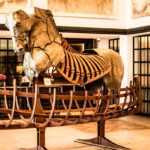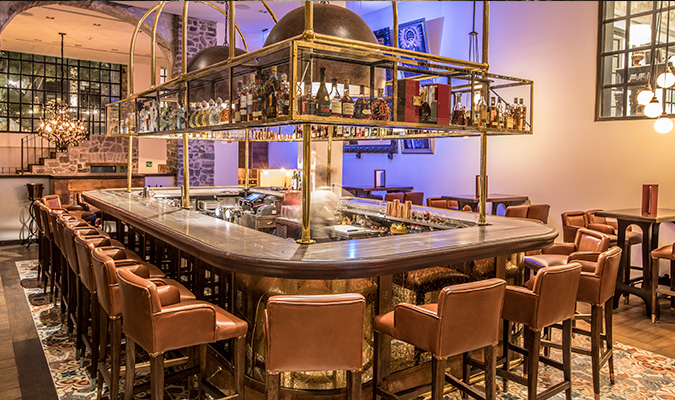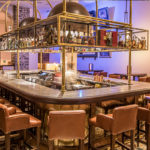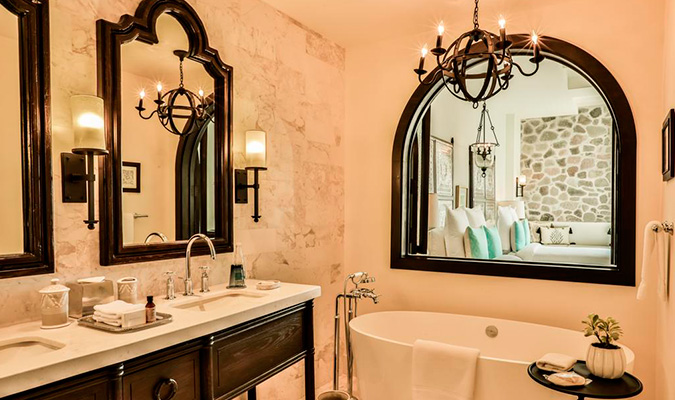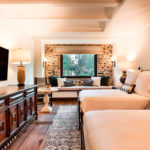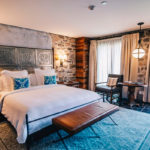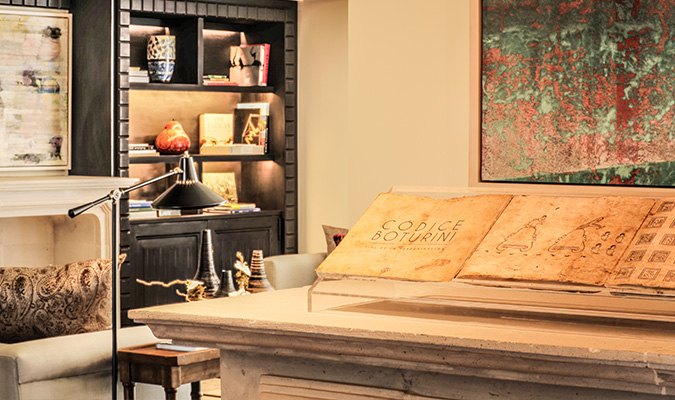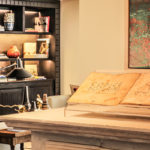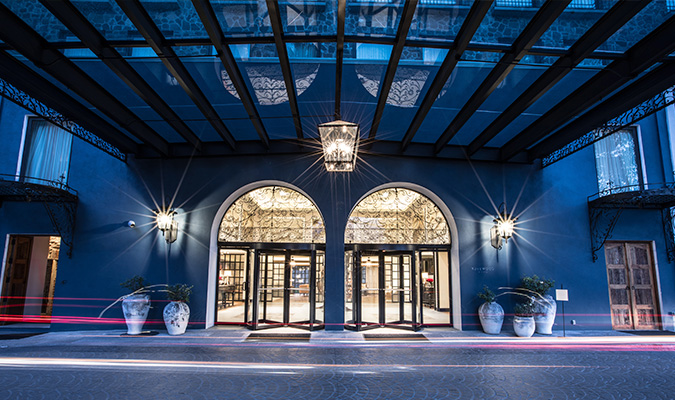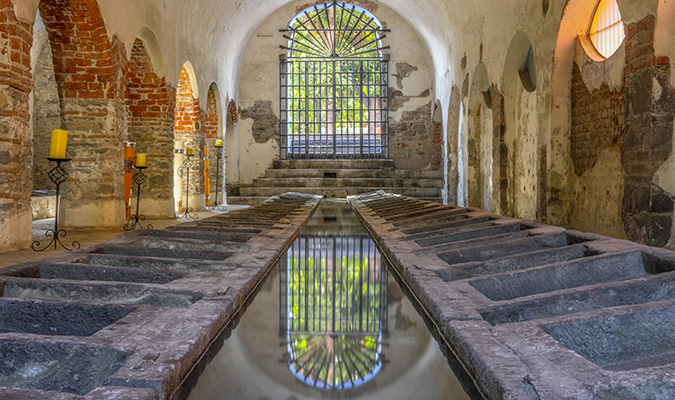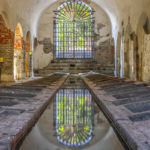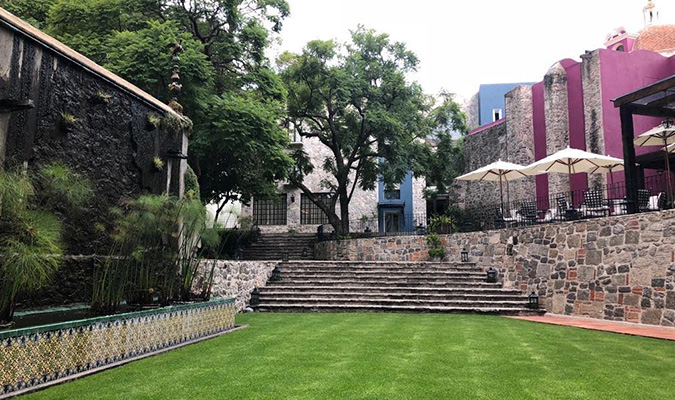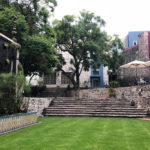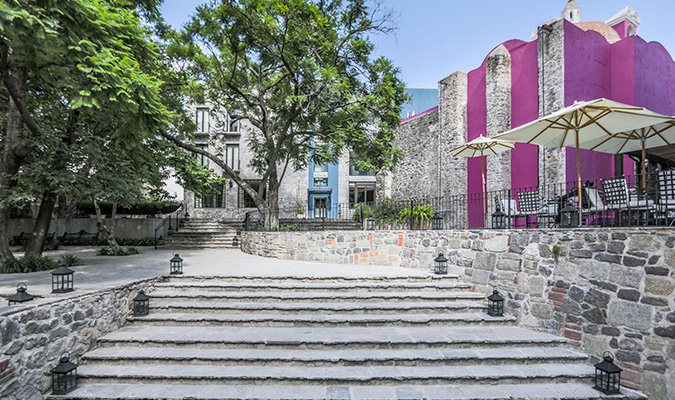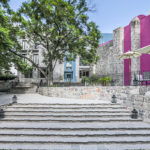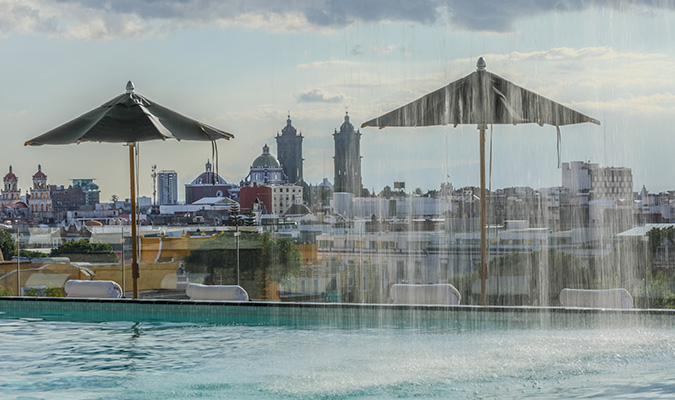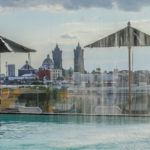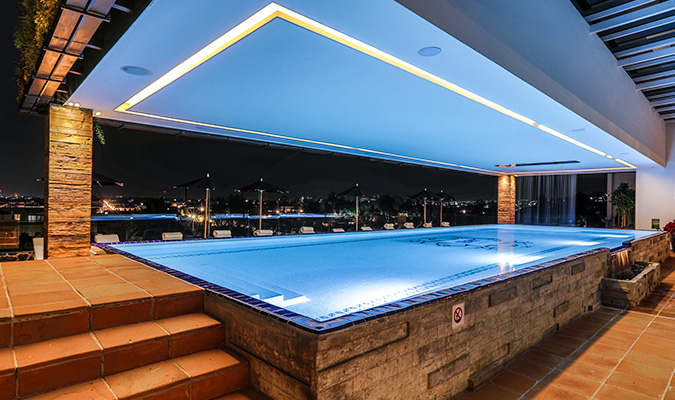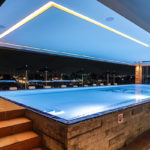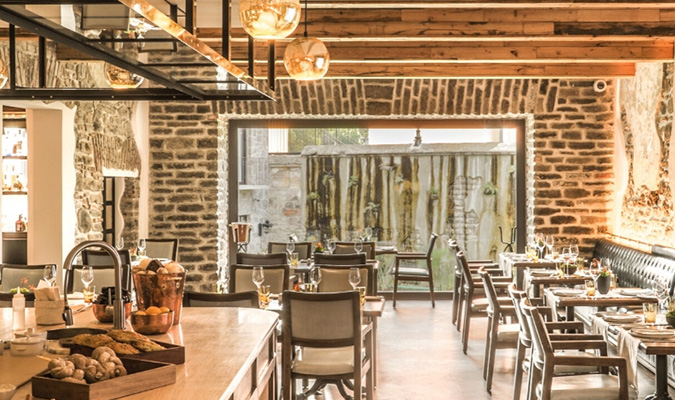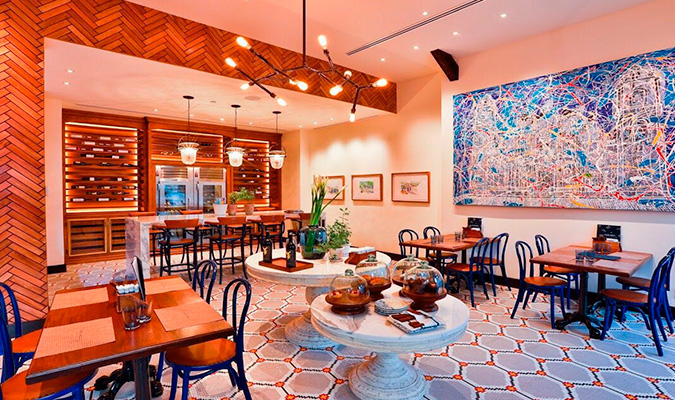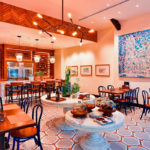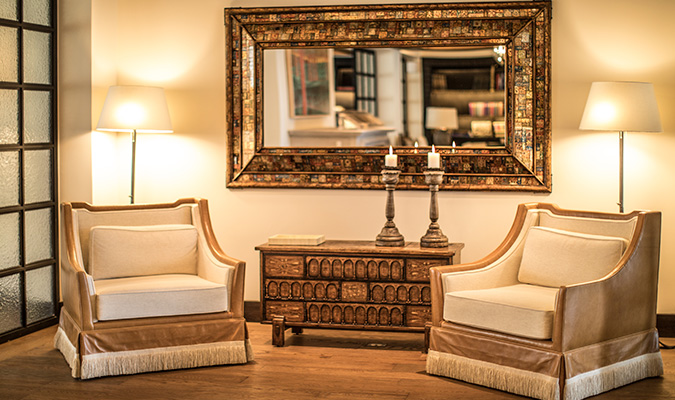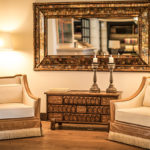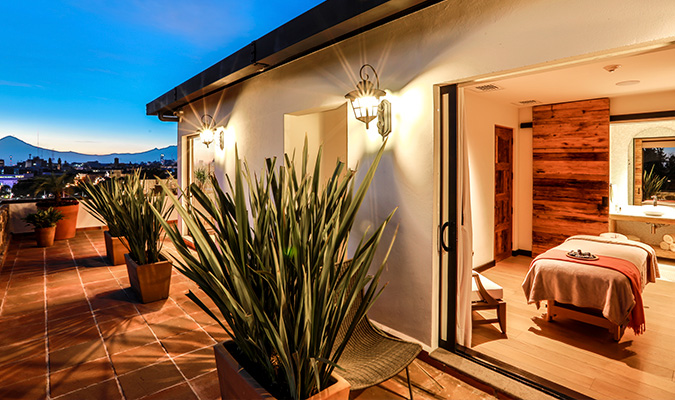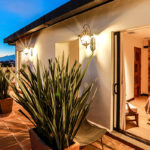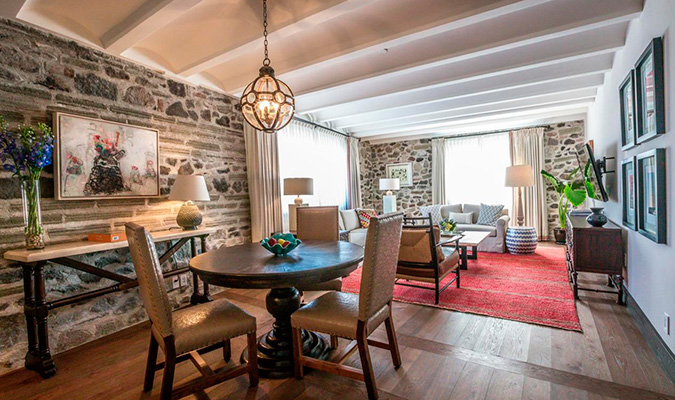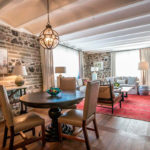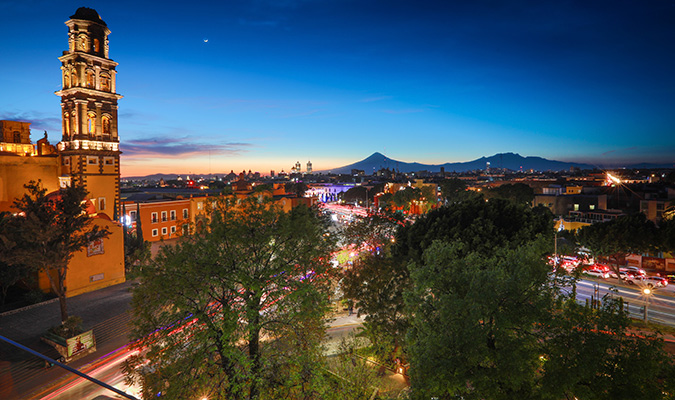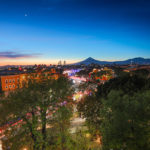 24-hour front desk
Concierge services
Gym
Rooftop terrace
Spa
Free Wifi
Restaurant
Pool