OFF THE BEATEN PATH
Get a deeper connection to the Mexican culture and people by getting off the beaten path to explore the side of Mexico unknown to most travelers.
Mexico is a land of depth and mystery combined with magical openness. To delve deeper into Mexico's variety of cultures and rich diversity, take the path less traveled and connect with the people and the land.
16 Travel Itinerarie(s) Found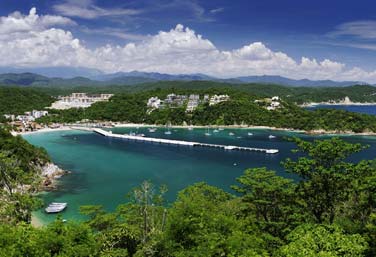 The Hiking Trip through Oaxaca's Mountains and to the Pacific Coast combines exploration of some of the most famous archaeological si... read more »
Off the Beaten Path Travel Highlights
Pueblos Magicos – (Magic Towns) Mexico has recognized over 100 villages and towns as magic towns for having unique and special features including gastronomy, culture, festivals, and history. Visiting them can take you off the beaten path to beautiful, colorful pueblos rich with culture and history.
Huatesca Potosina – Discover the lesser-explored cultural region of the Huastecas in San Luis Potosi, replete with natural wonders, archaeological sites, and unique cuisine.
RECOMMENDED HOTELS IN Off the Beaten Path
[RoyalSlider Error] Incorrect RoyalSlider ID or problem with query.
SEE ALL