Take luxury to new heights with a stay at the Ritz-Carlton Mexico City, while connecting to the heart and soul of Mexico's capital with our authentic experiences. Set within ten levels of one of the capital´s tallest skyscrapers, the hotel looms above sweeping Reforma Avenue. We can´t get over the Ritz´s unparalleled panoramas across the pulsing cityscape and verdant Chapultepec Park, Mexico City´s largest green space!
Read on to discover our favorite Ritz-Carlton highlights and the Journey Mexico tours that will elevate your time in Mexico City. 
Soaring Splendor From Above
Glass walls are integral to the Ritz-Carlton wow factor, maximizing those jaw-dropping vistas and instilling a sense of place – rather than a backdrop, the city has an unwavering presence throughout.
The hotel is singular in its aerial vantage point, which sets the guest room experience apart from the rest. Out of 153 accommodations, 120 boast private open-air terraces, and if you really want to indulge, corner suites feature soaking tubs perfectly positioned to contemplate the city´s mesmerizing skyline while you unwind. Perhaps the only way to surpass the magnificence of these views is to literally get on top of the city – arrive in exhilarating style, descending from the sky to touch down on the 58-story tower´s helipad. 
In the spirit of bird´s eye views, Journey Mexico can arrange an unforgettable way to experience the ancient city of Teotihuacán. We´ll whisk you away to enjoy an early morning hot air balloon ride, where you can appreciate the grandeur of the Sun and Moon Pyramids from above and take in the surrounding landscape as the sun comes up. After a traditional landing toast and breakfast, you´ll head into the site on foot to uncover its fascinating past with one of our expert guides.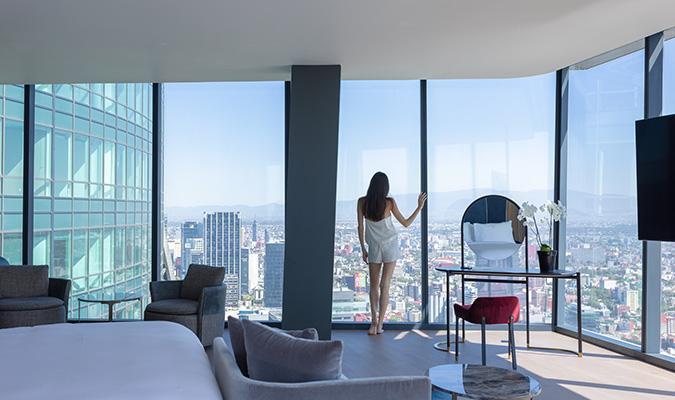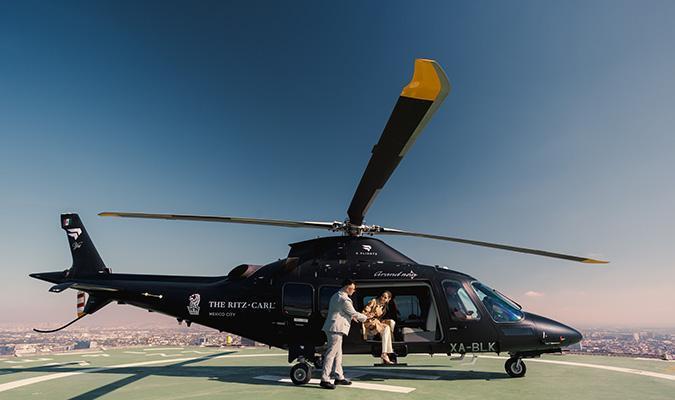 Culinary Delights
Awaken your senses at Samos all-day restaurant and Carlotta Reforma Skybar on the 38th floor. Enjoy spellbinding city views as the evening comes alive with twinkling city lights. 
Chef Jonathan Felix Maldonado is at the helm of Samos, offering up creative proposals for Mediterranean-influenced food with a Mexican twist. Enjoy beautifully presented dishes in the venue´s Art-Deco-inspired interiors or secure an intimate table on the open-air terrace for front-row cityscape seats. 
Perch at Carlotta Reforma´s striking island bar or sink into a plush sofa to sip through a serene cocktail hour. Gourmet snacks accompany all the old favorites along with signature mixology that pays homage to Mexico´s heritage. Think intense orange hues as an ode to Michoacán´s monarch butterfly migration and ingredients that represent Mexico City´s fusion of cultures.  
We recommend going deeper into Mexico´s culinary history with our insider cooking class hosted by professional chef, Alfredo Chavez. On this exclusive foodie journey, you´ll hit the local market with your mentor to meet local vendors and see how to select the best fresh produce, before heading to your chef´s city apartment in the vibrant gastronomic district of Polanco. Chop, boil, and grind seasonal ingredients under top-notch guidance to prepare a 6-course meal that celebrates the origin, culture, and joy of Mexican cooking.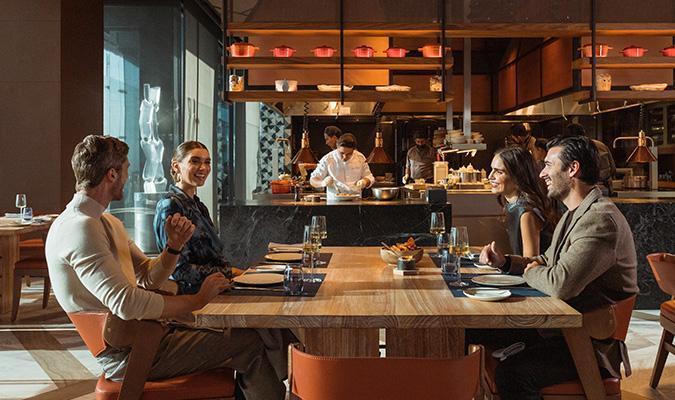 Dose of Nature
Location is everything in a big city, and the Ritz-Carlton is perfectly placed at the entrance to Chapultepec Park. It´s super easy to take a tranquil stroll through Mexico City´s green lung or visit the park´s many art galleries and museums, such as the Modern Art Museum, Chapultepec Castle and the National Museum of Anthropology. The leafy neighborhoods of trendy Roma and Condesa are also just a short taxi ride away. 
While gazing over the infinite cityscape from the Ritz-Carlton, it´s hard to imagine that this area once encompassed the ancient Aztec capital of Tenochtitlán built atop Lake Texcoco, part of a series of lakes that used to cover the Valley of Mexico from Teotihuacán down to the southern reaches of present-day Mexico City.   
We love taking our travelers to uncover a key part of this history and experience another area of nature that´s survived the metropolis. In the south of the city, the Xochimilco waterways are well-known for colorful "trajinera" boat rides, where floating taco vendors and mariachis make for a fun afternoon with friends, but we like to show our guests another side. Back in the day, these canal networks made up most of the city and were used for "chinampas", plots of land built up from the shallow canal beds used to sustainably cultivate crops. We´ll take you discover this Aztec agricultural heritage system, while exploring with a member of the local chinampa rescue project and learning about agroecology. 
Don´t Miss… 
The Ritz-Carlton´s Spa. Relax in an urban sanctuary with treatments inspired by the healing traditions of Mexico City's Aztec culture. Luxury amenities include a steam room, sauna and an indoor heated pool with spectacular views of the city.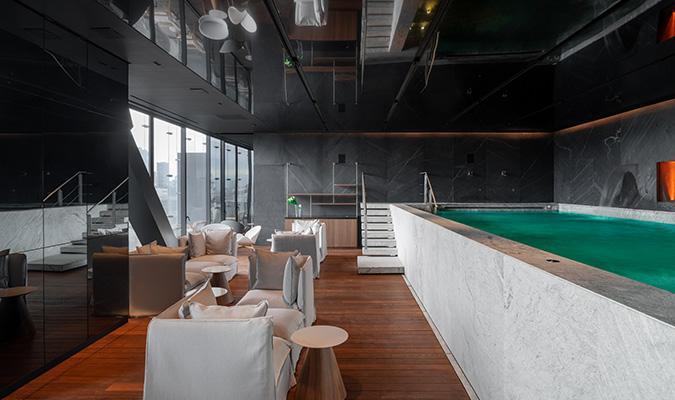 ARE YOU READY FOR THE HIGHS OF THE RITZ-CARLTON MEXICO CITY?
We love taking our travelers on a journey through the customs, cuisine, and creative happenings of Mexico City! Start planning your trip and get the ideas flowing by checking out our sample itinerary – Weekend Escape to Mexico City – then contact our travel planners and tell us how to personalize your perfect stay in the capital! Trips start at $1,000 USD per day for two travelers.