We were delighted at the invitation to feature on the captivating, Luxury Travel Insider podcast, hosted by Bell & Bly's Sarah Groen. Listen in as our very own CEO, Zach Rabinor, shares his exclusive insider tips and deep appreciation for the fascinating, and breathtakingly diverse, Mexico.
At the heart of our bespoke itineraries, is a passion to share Mexico's abundant, exceptional and extraordinary travel opportunities with integrity. Providing a seamless service, and facilitating profound experiences, allows Journey Mexico to illustrate the true meaning of luxury travel. Sarah dives in with Zach to discover the hidden pockets, heartfelt stories, and ungoogleable experiences of this vibrant destination.
Tune in to hear Zach's thoughts on what makes Mexico so special; from it's amalgam of incredible natural, cultural and adventure travel opportunities, to a gripping historical story from pre-Colombian times to modern day Mexico. Zach and Sarah chat to dispel the myths, reveal the jewels, and recognize how the generosity, warmth and priorities of Mexico's people can teach us transformative values.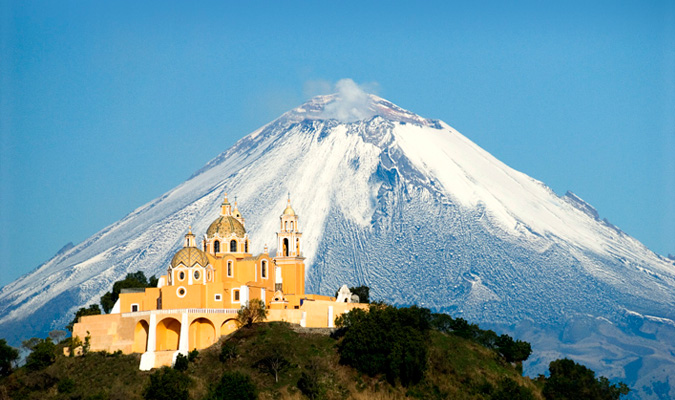 Find out what kind of magic Zach and our team can offer, based on the key understanding that each of our discerning travelers has individual needs. The sky's the limit as Sarah and Zach discuss picnics on mountaintops, swimming next to 50 ft. whale sharks, racecars in the desert, and listening to the beating wings of thousands of Monarch butterflies.
A podcast starring Mexico couldn't be complete without daydreams of food and drink. You won't want to miss hearing about Zach's favorite, irresistible tequilas, the mouthwatering and varied array of regional cuisine, and the best spots to eat in Mexico City's thrilling culinary scene. Oaxacan mole and Pacific coastal ceviches feature, from the country's vast gastronomic map it would take a happy lifetime to eat through.
Once you've listened to the Luxury Travel Insider podcast, Mexico edition, we're sure you'll be as excited as us about this unique destination. The wonderful opportunities to connect with Mexico's culture, history, nature, people, and spirit, are endless. To get inspired and listen to Zach and Sarah's conversation, listen here, and get ready to dream!