This International Women's Day, we're highlighting and celebrating the work of Fundación En Vía, a non-profit organization working tirelessly on empowering and promoting female entrepreneurs in Oaxaca's traditional towns.
Using funds generated through immersive tours, En Vía provides much-needed interest-free loans and educational programs to help small business owners in six communities expand their operations.
Their work is immensely important to the women they support and it's also a glorious example of how tourism can be used to benefit local communities.
About Fundación En Vía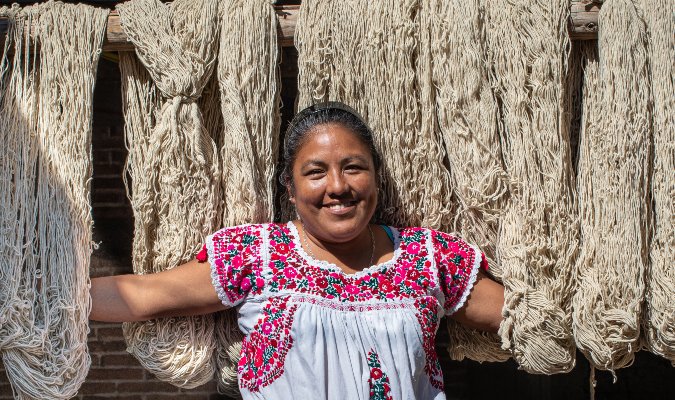 Founded in 2008, En Vía works in six communities in the Tlacolula Valley, around a 40-minute drive from Oaxaca city's center. The region, aside from being home to the pre-Hispanic sites of Mitla and Yagul, is famous for its traditional weaving and textiles communities.
En Vía runs immersive tours to these communities, allowing travelers to interact with locals and learn more about their culture and customs. Funds generated from the tours go back into the community, helping female small business owners grow their operations.
The non-profit currently supports around 250 local women running businesses in a wide variety of disciplines, from raising chickens to weaving tapestries.
Furthermore, the En Vía beneficiaries are also treated to monthly business courses and workshops aimed at helping grow their profits.
How you can help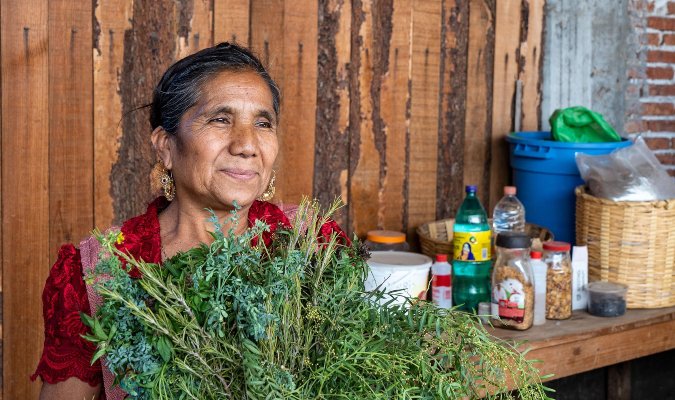 If you're traveling to Oaxaca, we can highly recommend taking an En Vía tour. Each of their experiences offers an intriguing look into traditional Oaxaca life from the perspective of the artisans and businesswomen who benefit from En Viá´s financial assistance.
It's a unique opportunity to interact with the women, to hear about their businesses and their traditional communities. Of course, you'll learn more about Oaxaca's indigenous towns, artisanal heritage, traditional foods, and the local economy. It's also a chance to understand better the challenges of life in Mexico's second poorest state and to bring a viable path out of poverty for those affected.
Microfinance Tour
The Microfinance Tour, their most popular excursion, travels to two communities outside of Oaxaca to meet En Vía beneficiaries. The women will present their projects and explain what they'll do with future loans. They'll also discuss their lives and answer any questions you might have. Guests can also enjoy a delicious lunch at an En Vía-funded business or home, a chance to taste authentic Oaxacan cuisine.
Immersion Trip
The Immersion Trip is a far more in-depth experience, spread over five days, and offering the chance to engage with traditional Oaxacan communities. Guests take part in several fascinating activities focused around their area of interest. One option is a five-day artisan itinerary, which includes a pottery workshop in Tlapazola, a weaving workshop, a natural dyes workshop, and an embroidery workshop. Guests will also enjoy dinner in Oaxaca and a cooking class with chef Reyna Mendoza.
Another option is a five-day culinary tour, which includes a chocolate/tamales workshop, a mezcal experience, and a cooking class with chef Mendoza. The tour also includes a weaving class and embroidery experience.
Alternatively, guests can build a customized itinerary based on their interests.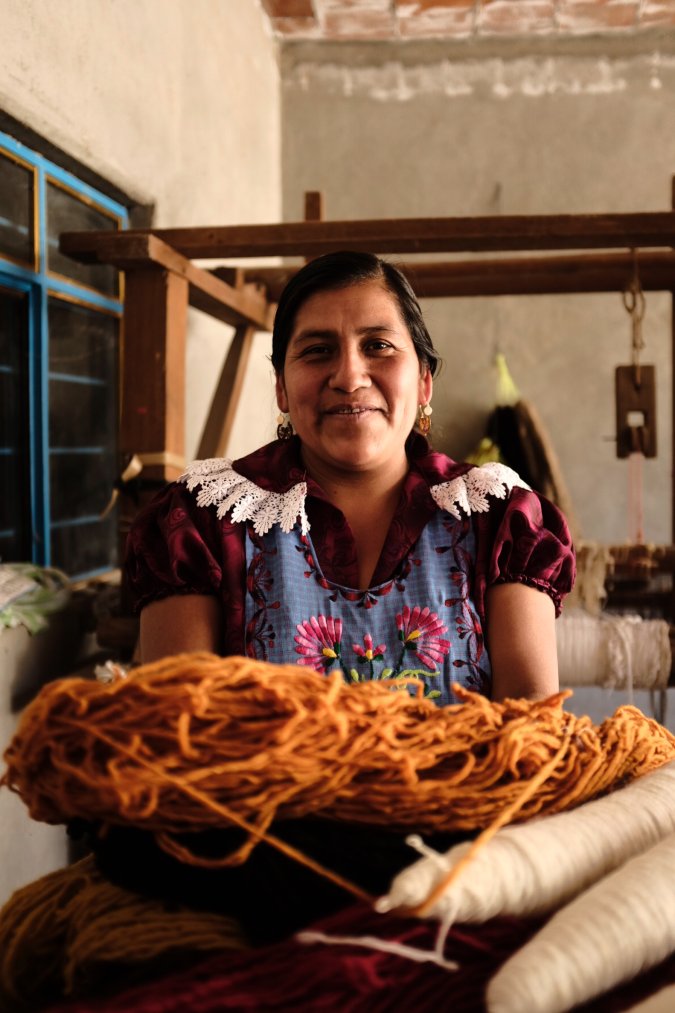 Day of the Dead
En Vía's Day of the Dead tour allows guests to explore the colorful traditions of the Oaxacan villages during the annual celebration of lost loved ones. Meeting the En Viá entrepreneurs and their families, guests will see traditional altars in a family home, enjoy Day of the Dead food and drink, and learn about the customs and rituals of the holiday.
Alternative Breaks
The Alternative Breaks vacation provides an alternative spring break trip to Mexico. Organized through universities, students can enjoy hands-on projects and discover the culture and landscape of Oaxaca. Each vacation can include educational workshops, textiles demonstrations, hiking in San Miguel del Valle with a local guide, and a tamale-making class with an En Vía beneficiary.
Volunteering
People with more time in Oaxaca – residents or those on an extended vacation, perhaps – can support En Viá through volunteering. Opportunities could include volunteering as a teacher, tour guide, or photographer, but change with En Vía's requirements. Check out the available opportunities here: envia.org/volunteer
Donate
Finally, if you're not coming to Oaxaca any time soon (or even if you are!), it's possible to donate either through Paypal or through Omprakash, which allows Americans to make tax-deductible donations: envia.org/donate.
Find out more about Fundación En Vía through Facebook, Instagram, and their online blog.