Los Cabos is home to striking ocean-meets-desert landscapes, world famous surfing, and a wealth of natural treasures. At Journey Mexico, we´re passionate about giving our travelers the authentic Baja experience while offering a seamless service, from private transfers and luxury villas, to personalized adventures that explore local culture, history, and nature. 
Read on for our top picks of what to do on your next getaway in Los Cabos!
Connect with the Ocean
Set on a peninsula lined by blue waters, the sea goes hand in hand with a Los Cabos vacation. Whether you´ve come to Cabo as a surfing mecca or a relaxing beach destination, there´s plenty of opportunity to connect with the ocean. See sunset colors flood the iconic ¨Arch¨ rock formation as you enjoy dinner and drinks on a private luxury boat or head out on your own yacht for the afternoon to snorkel, fish and swim surrounded by tropical desert scenery. Surfers of all levels can find their perfect waves with a local expert, and those looking to simply escape everyday life can unwind with private panoramas at a choice of luxury villas. If you´re visiting over the winter months, keep your eyes peeled for migrating humpback whales!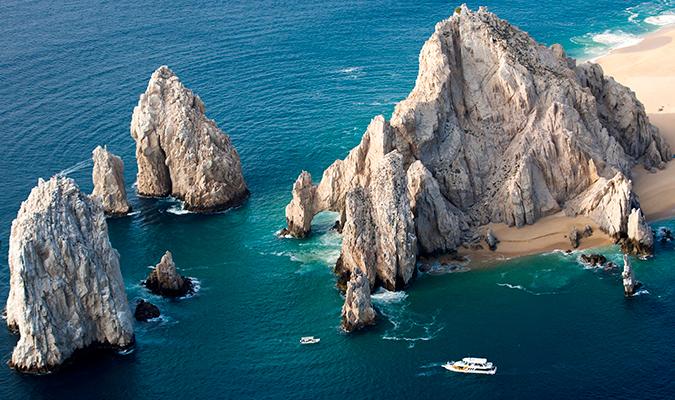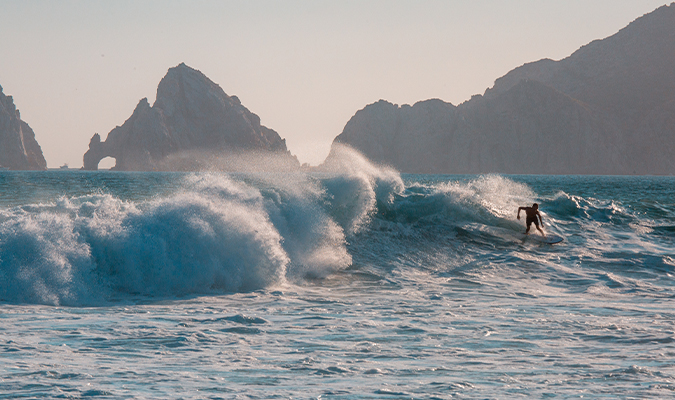 Todos Santos
Located a 1-hour drive from Cabo San Lucas, this charming old town is packed with history and culture alongside beautiful beaches. Wander the quaint cobblestone streets lined with colorful colonial-era facades, admire the 18th century Mission, and head to the markets for typical tasters and  artisan goods. We arrange for our travelers to explore with an expert guide to learn about Todos Santos´ interesting past, from its beginnings as a Jesuit Mission outpost to a bohemian hub for artists and writers. While in town, we also like to take our guests to experience Baja´s farm-to-table gastronomy at Jazamango where celebrated Mexican chef, Javier Plascencia, serves a 5-course lunch.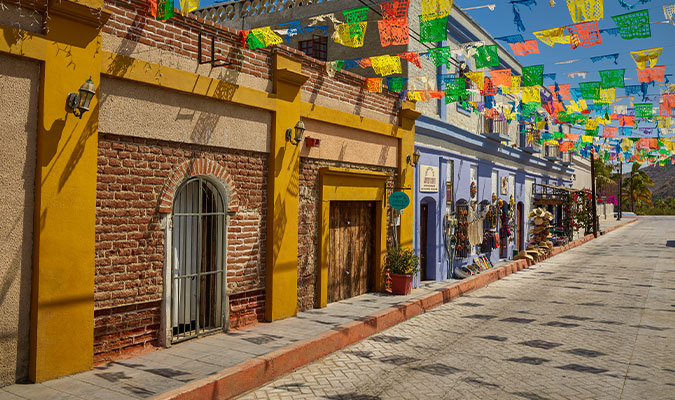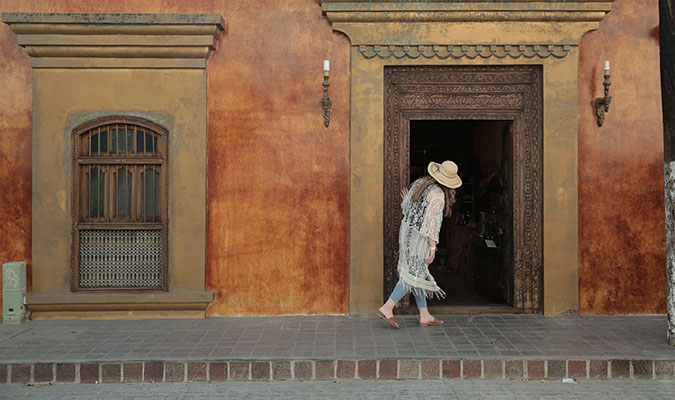 Espiritu Santo Island
If you want to be wowed by the grandeur of nature, a day at Isla Espiritu Santo is a must. This set of rocky volcanic islands is breathtaking, with crystalline waters, untouched beaches, and tons of wildlife. Our excursions to Espiritu Santo, a dedicated UNESCO World Heritage Site, begin with a private scenic flight from Los Cabos (skipping the long drive!), before hopping into a boat to explore the islands, meet the resident sealion colony, and snorkel with colorful fish. A private guide elevates the experience, telling you all about the islands´ natural history and finding the best spot for a picnic on the beach.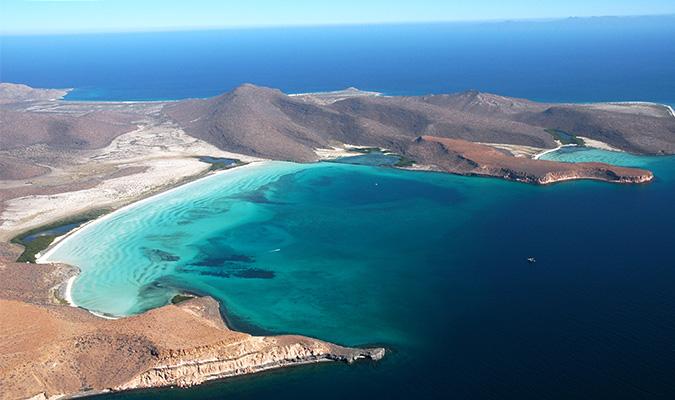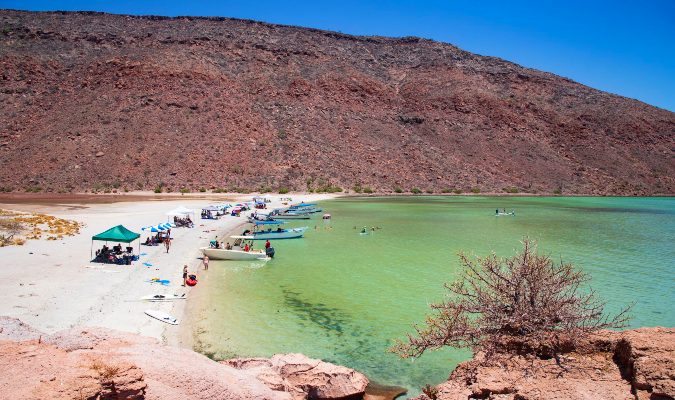 Mountain Life
Los Cabos is famous for its beautiful beaches and ocean adventures, but did you know there´s a whole world waiting to be explored up in the mountains? Hike through a natural reserve in Sierra Laguna, with small swimmable waterfalls, endemic species of Baja Sur, and natural hot springs. Head to a mountain ranch to meet Baja´s real life cowboys and learn about their lifestyle, before taking a scenic mule ride through dry forest and spotting stunning sea views from above. Another great thing about a trip to the mountains are those fresh and hearty ranch lunches!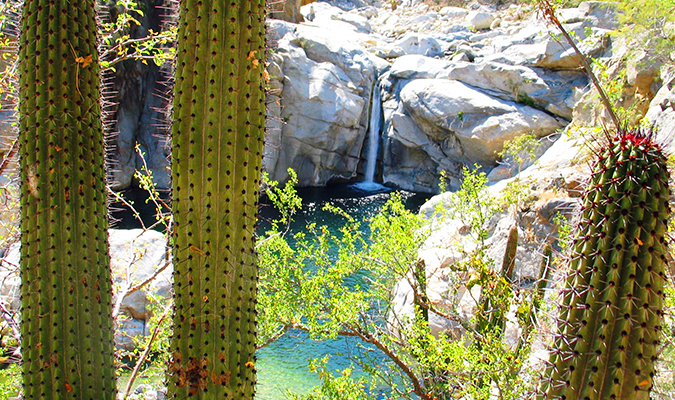 Luxury Oceanview Villas in Los Cabos
For the full VIP experience, stay at one of Los Cabos´ ultra-luxury villas. Many of our favorites are up in the hills of Palmilla, just a 20-minute drive from SJD airport, and blend the perfect balance of privacy, space, and comfort. Check out Villa Encanto´s Spanish colonial-style architecture, Villa 705´s gorgeous sunken firepit beside a crisp oceanview infinity pool, and Espiritu Casita 101´s unreal ocean panoramas.
Get Inspired: An Extravagant Trip to Los Cabos – VIP & In Style
Ready to discover Los Cabos the elite way? Check out our inspirational, sample itinerary that indulges in Cabo by land, air, and sea and can be fully customized to your preferences by one of our travel planners. What's included? Six nights at Villa 705 in Palmilla, round-trip transportation in a deluxe vehicle, a private sunset cruise to enjoy a gourmet dinner, and a scenic flight for a birds eye view of Bajas landscapes and Isla Espiritu Santo.
View the itinerary here!
Start Planning Your Vacation to Cabo
To start planning your luxury vacation to Los Cabos, we recommend you start by checking out our collection of Los Cabos sample itineraries – this will give you ample ideas of the unique and special experiences you can include during your visit. Then, get in touch with our expert travel planners to start designing your custom trip. Trips to Los Cabos start at $1,800 USD per day for two travelers.,