OVERVIEW
AMENITIES
HEALTH & SAFETY
A new addition to the Auberge Resorts Collection, Chileno Bay Resort & Residences is a luxury hotel in Cabo San Lucas.
Set in a protective cove, graced with a swimmable beach and coral reefs, this high-end, yet unpretentious hotel radiates a vibrant energy. The contemporary architecture features interiors with a clean, uncomplicated aesthetic.
The thoughtfully appointed interiors ooze understated elegance, and this heavenly hideaway offers various types of accommodation to suite your needs. Guest rooms boast private terraces with sizeable bathrooms, and floor-to-ceiling windows open the spaces to tropical breezes and jaw-dropping views. For larger groups, villas feature two to six bedrooms, gourmet kitchen and private pool or Jacuzzi. The immaculate twice-daily housekeeping seems to happen magically while guests are out of their room.
The beautifully landscaped resort showcases a three-tiered infinity pool, holistic spa, full gym, movie theater with popcorn/candy bar and golf course. Don't miss the lauded Comal restaurant and the honey butter and biscuits at breakfast. Guests return for the unmatched service at Chileno Bay Resort where the staff tends to your every need, greeting you by name, remembering your favorite drink and recognizing special occasions like birthdays and anniversaries.
PHOTO GALLERY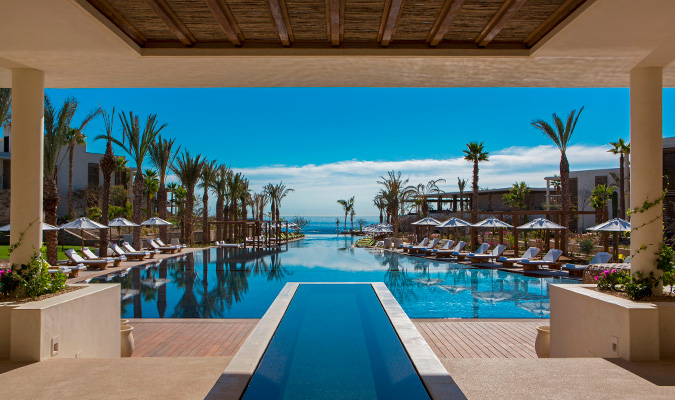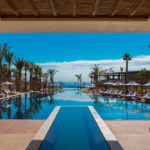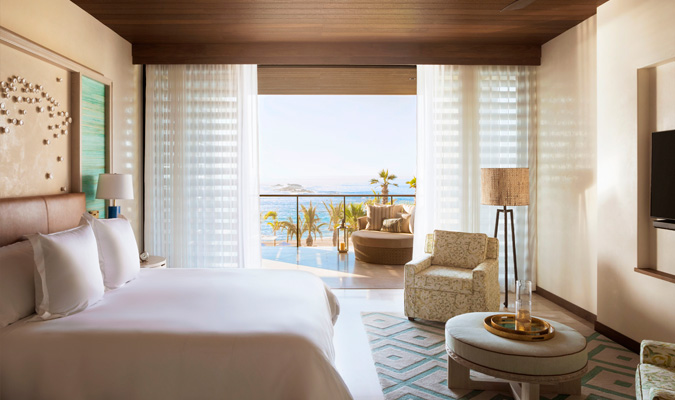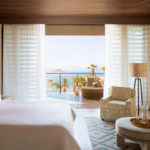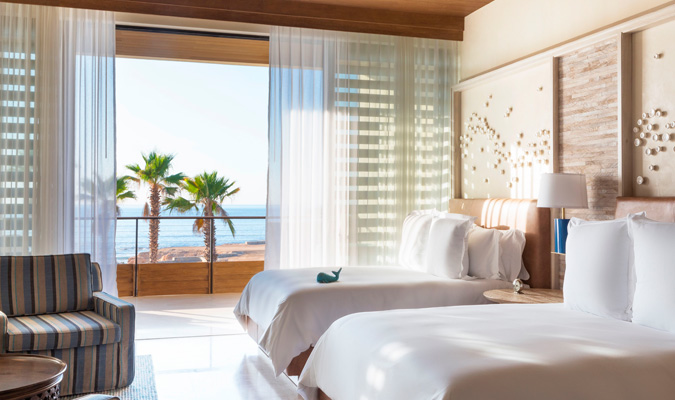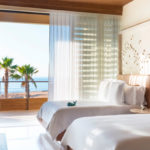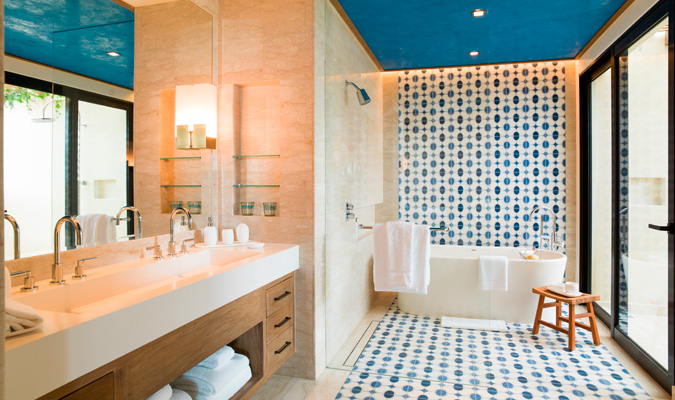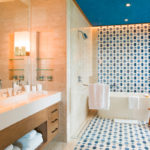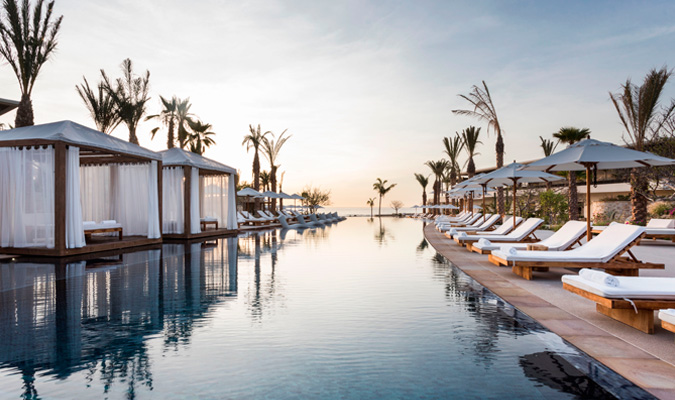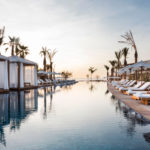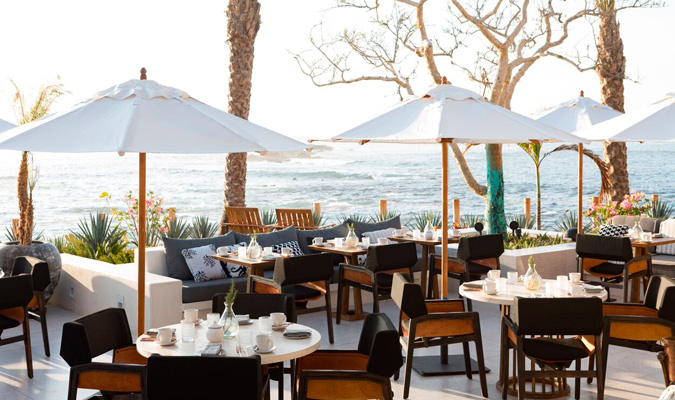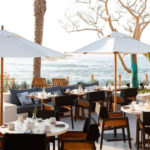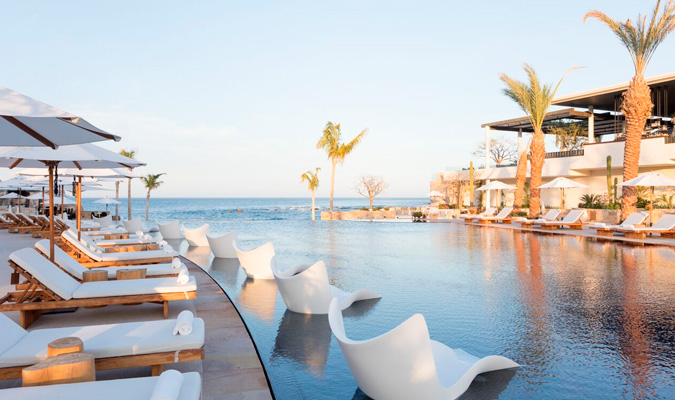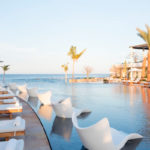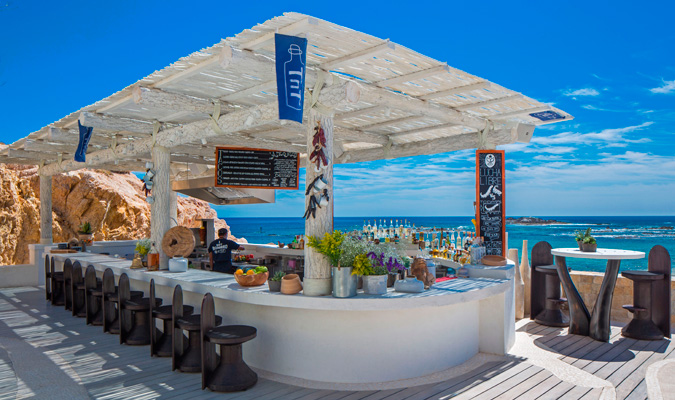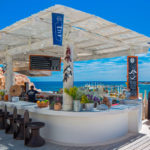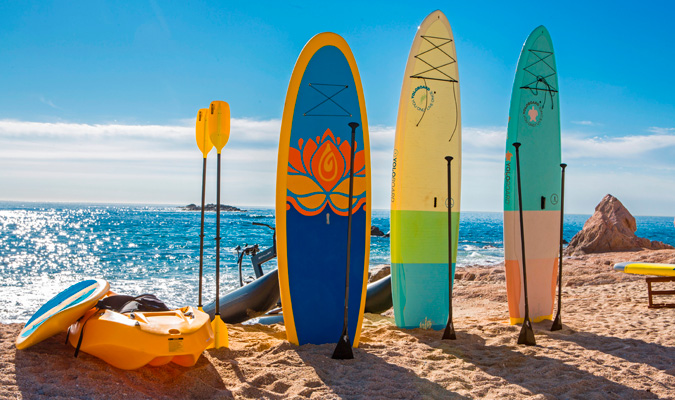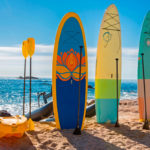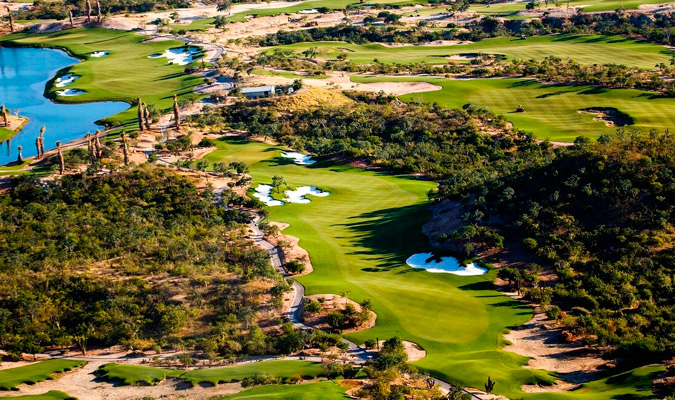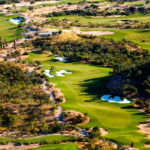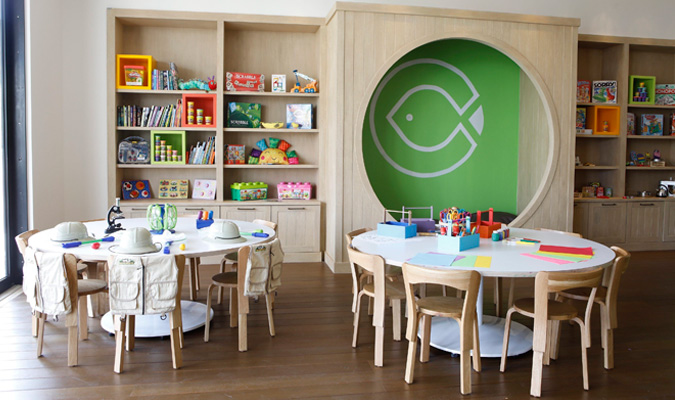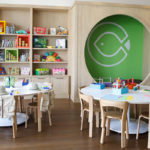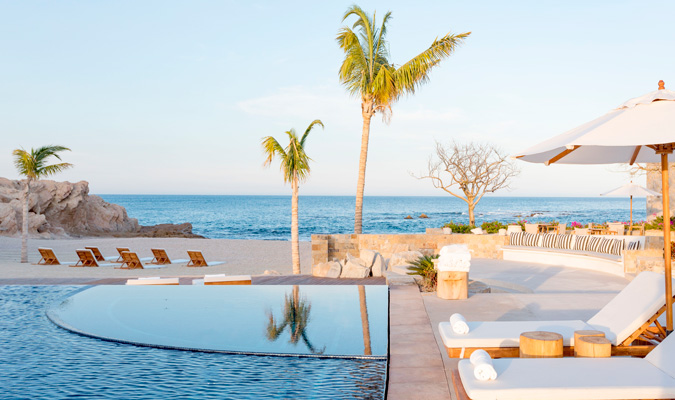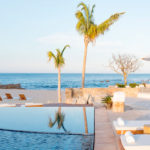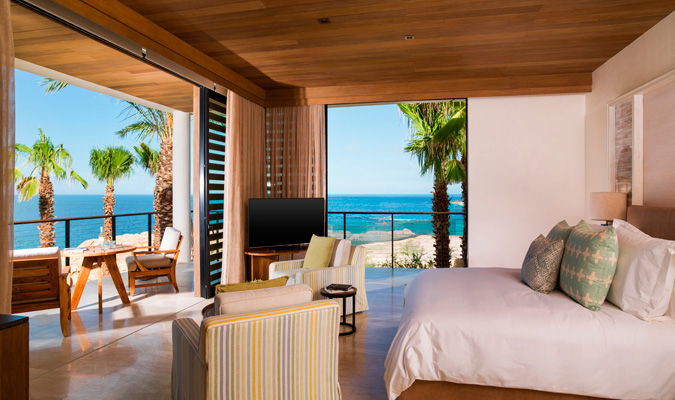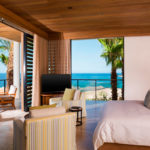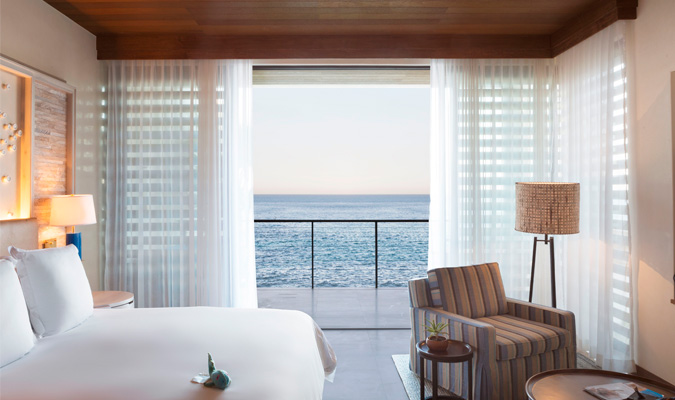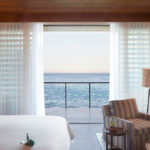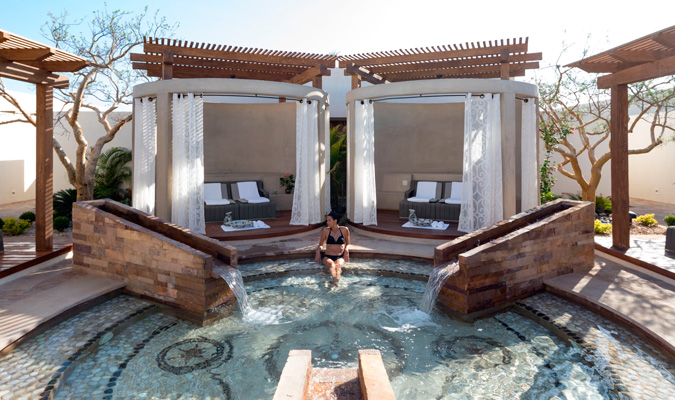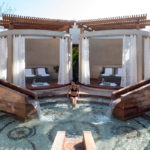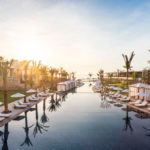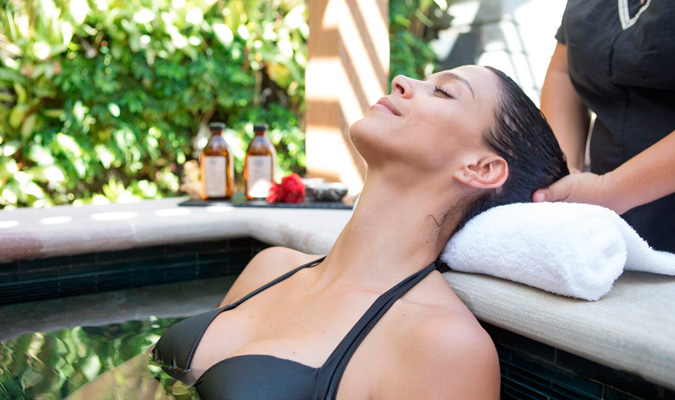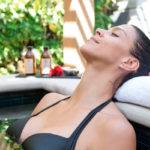 Housekeeping
Safe deposit box
WiFi
Kids Club
Dry cleaning/laundry service
Pool sun loungers
Beach sun loungers
Health and Service
Chileno Bay Resort and Residences Health and Service Practices* 
As always, our number one priority is the health and safety of you, our valued guest, and our employees.  Having traveled away from your home, we appreciate that you understand that we cannot guarantee your health.  However, we are taking a number of actions to enhance the already high standards of health and cleanliness in our resort, so that you will feel comfortable and well taken care of during your stay with us.
General Property Information
The hotel continues to monitor the guidance from the Centers for Disease Control and Prevention (CDC) and is following all health and safety guidelines provided by the local department of health.
The hotel's already rigorous cleaning regimens and protocols have been increased.  Enhanced cleaning and sanitization practices have been put in place throughout the property and the overall cleaning frequency has been increased.
Procedures for social distancing have been put in place throughout the hotel.
Employees
The health of our employees is being carefully monitored. All employees will be temperature screened when they arrive to work.
Employees will wear masks and gloves as required by local department of health guidelines.
Wellness Stations 
We have provided wellness stations with hand sanitizer and sanitizing wipes that are available throughout the hotel.
Complimentary masks are available for guests upon request.
Sanitizing wipes and a personal hand sanitizer will be placed in each guestroom for guests' use and convenience.
Housekeeping 
Housekeeping will follow enhanced practices for cleaning and sanitizing surfaces.
Housekeeping service will be offered in accordance with the local department of health guidelines and can be personalized by selecting and receiving the housekeeping options you prefer, from regular daily cleaning service to opting out of service based on your preferences throughout your stay. Contact the hotel for specific options.
The number of employees entering the guest room to service it will be limited throughout the guest's stay.
Dining
Occupancy will be limited in each dining outlet to allow for social distancing and tables will be appropriately spaced within our dining outlets in line with local department of health guidelines.
All dining venues and kitchen areas are following the local department of health guidelines for food safety and kitchen sanitization.
In-room dining menus will be available and orders can be delivered and picked up in front of your guest room door rather than in the room.
Our hotel will also offer unique private dining experiences throughout the property.  Please see the concierge for additional information on private dining experiences.
Fitness Center and Wellness
Fitness Center access will be limited to allow for social distancing.
All equipment will be cleaned regularly throughout the day.
Sanitizing wipes are available for guests' use.
Classes will be offered as private sessions to allow for social distancing.
We are providing a number of outdoor wellness experiences as well.
Spa
We will limit the number of guests that will be permitted in the spa facilities to allow for social distancing.
Treatment room tables and supplies will be sanitized between treatments.
Activities 
Activities will be set up to allow for social distancing.
We will provide activities for individual families on request (an additional charge may apply).
*All health and service practices are subject to change