Nestled in the crystal waters of Bacalar lagoon in south Quintana Roo, Akalki offers unique spaces of extraordinary beauty, privacy and stillness.
For those looking to disconnect and unwind body and mind, Akal Ki is a sanctuary of holistic healing and luxury relaxation. Immersed in the jungle, and surrounded by the pristine waters of the Bacalar Lagoon, you are far away from the sights, sounds and distractions of everyday life.
Most of the cabins are set upon the water and have thatched roofs and king size beds offering a simple luxury. Each cabin has a small floating deck where you can watch the passing wildlife or enjoy a dip in the lagoon directly from your room.
The on-site healing center offers a wealth of holistic therapies, based around the four energies of air, earth, fire and water. You can take daily yoga and meditation classes or relax with a massage or hydrotherapy treatment. Guests who want to explore the lagoon, can rent kayaks for free.
The restaurant offers healthy, natural food options brought to your table, straight from the garden and the sea.
PHOTO GALLERY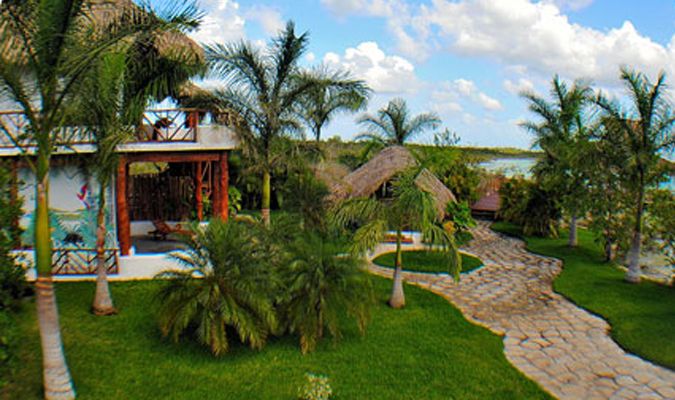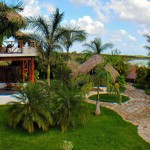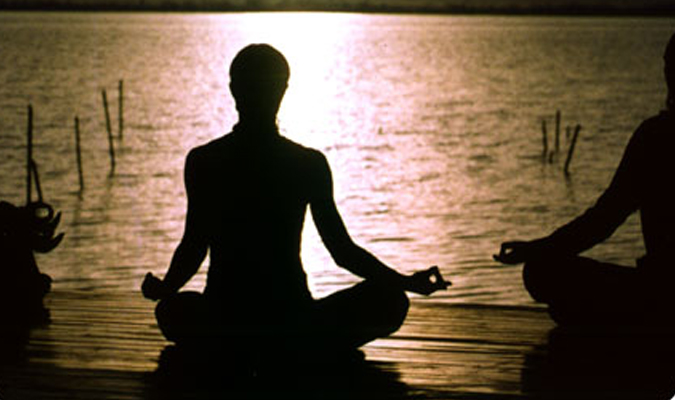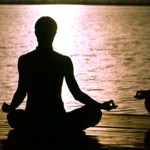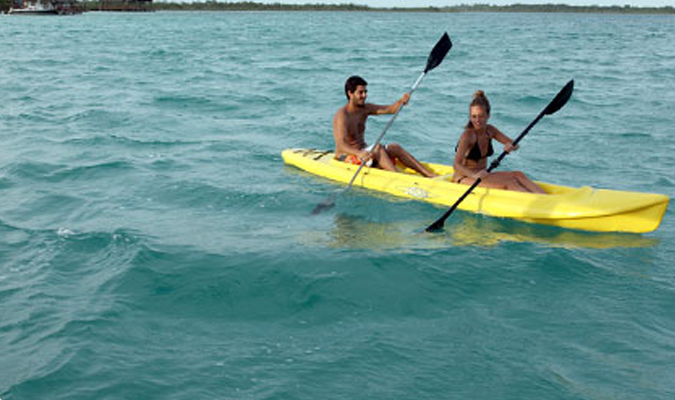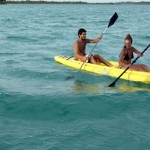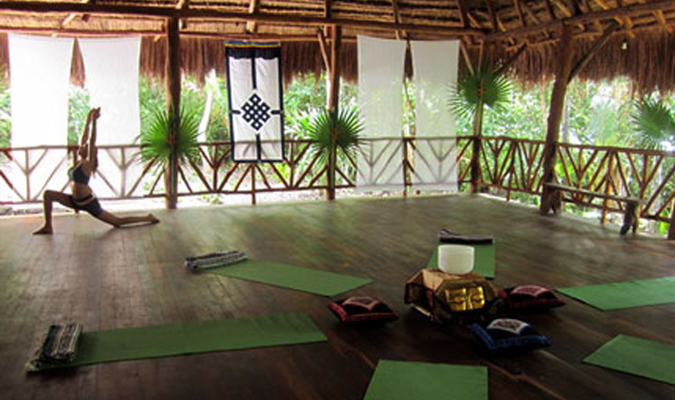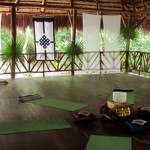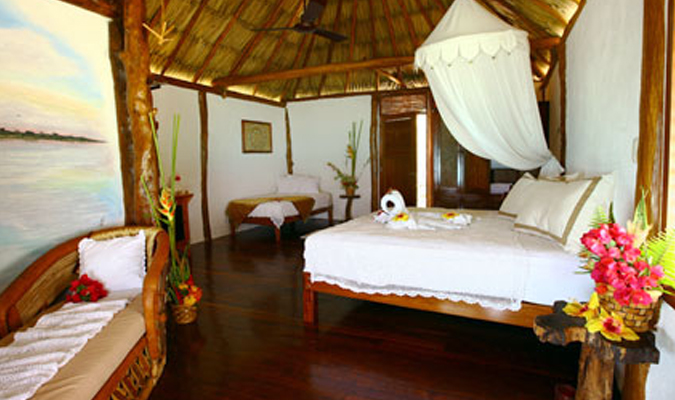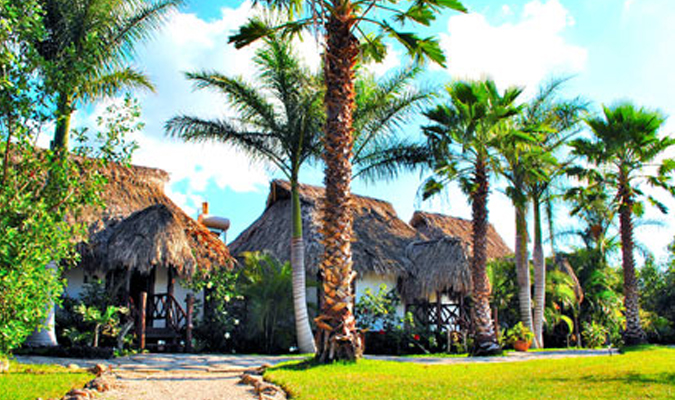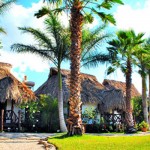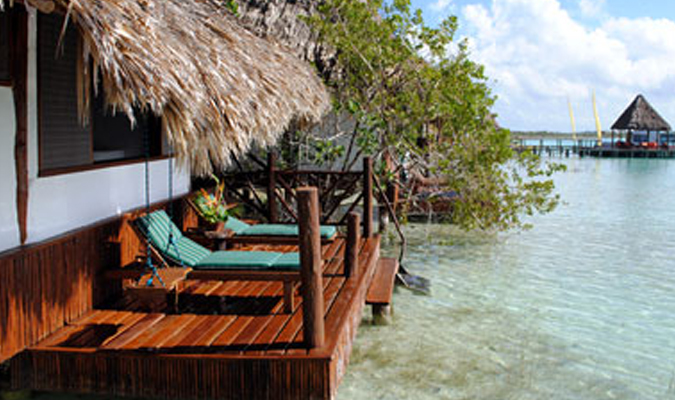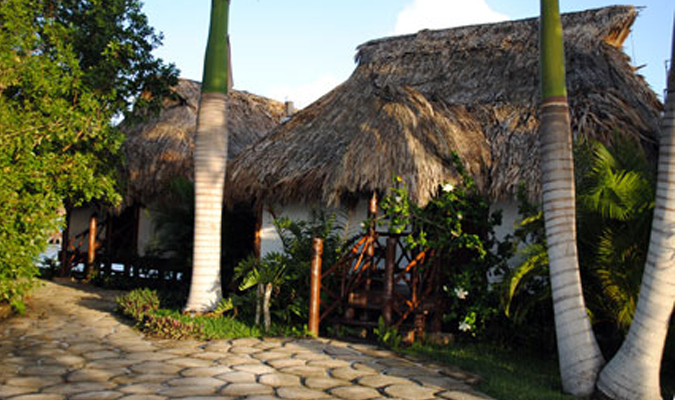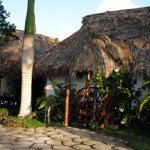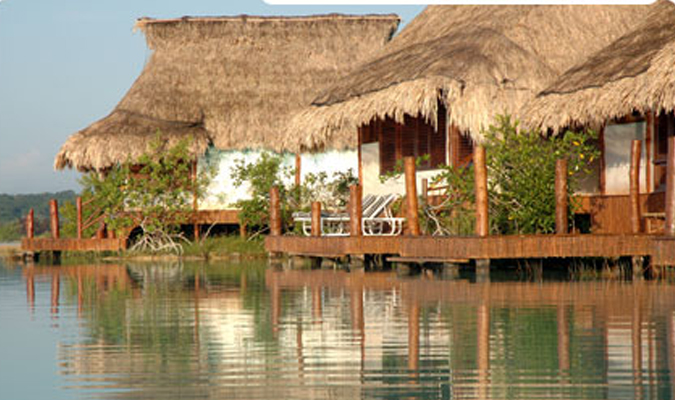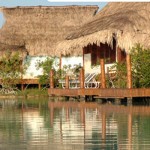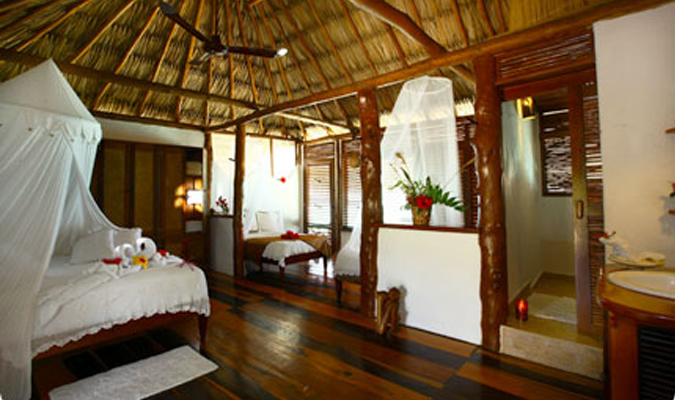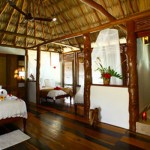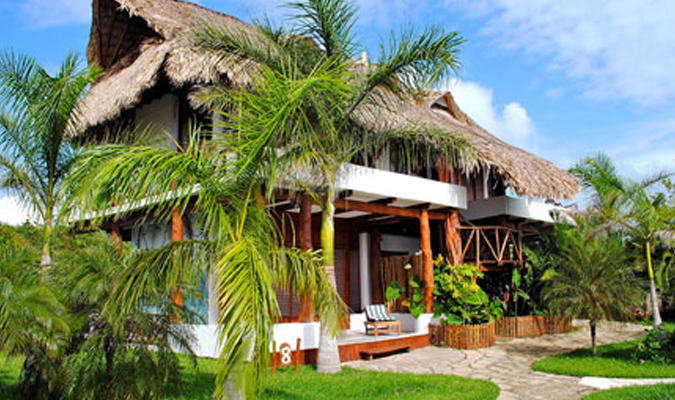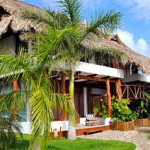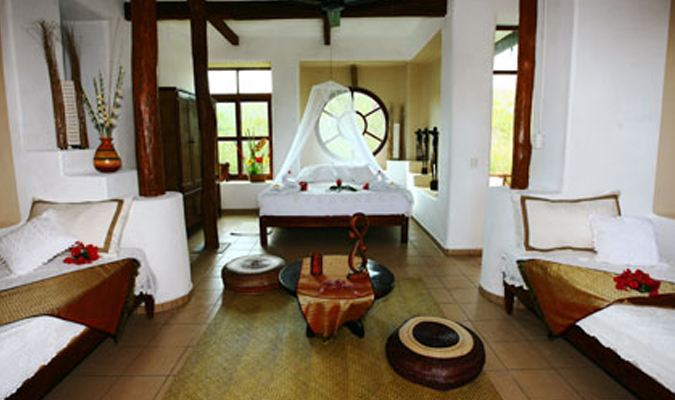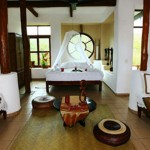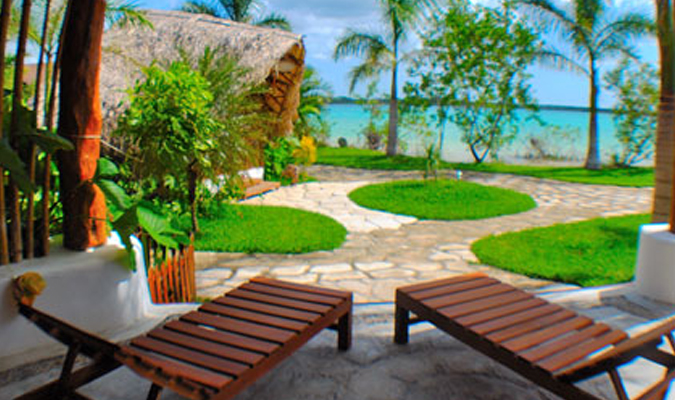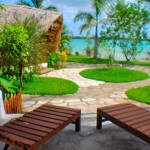 JM TIP
Ask for a laguna view cabin, to enjoy views of the water from your bed in the morning.

Solar electricity
Private sunbathing deck
Yoga and meditation
Kayaking and snorkeling
On site therapist