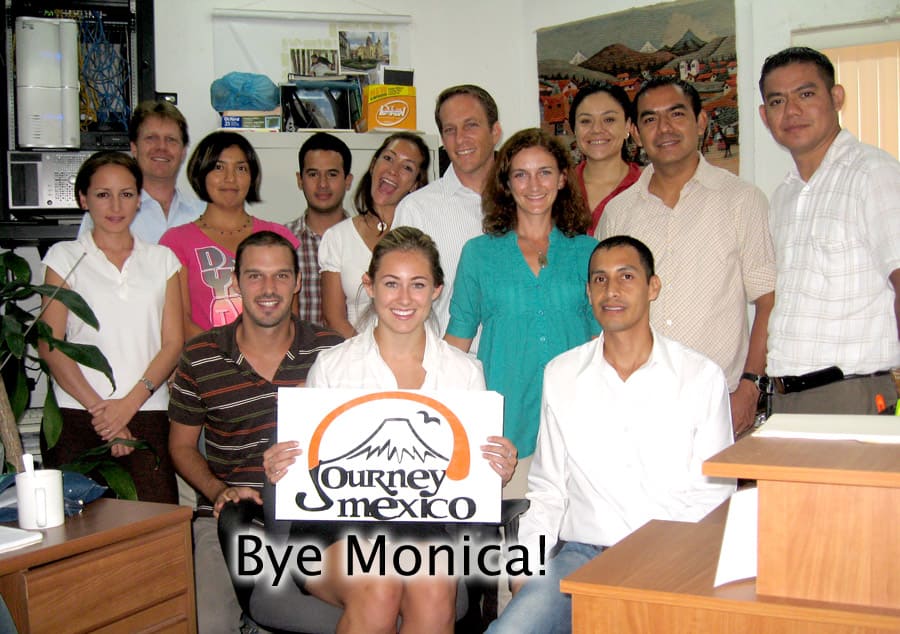 Journey Mexico was fortunate to have a great intern, Monica Marchak, working in our Puerto Vallarta office this summer. Monica currently attends Western Washington University and has been living with her aunt and uncle here in Vallarta for the summer. In addition to interning at Journey Mexico, Monica has also been studying Spanish at her aunt's school, The Spanish Experience Center.
Monica quickly adapted to her new environment, and some of her work can be seen in many of our new trip pages as well as our new villa and hotel profile pages.
Although her internship is finished, Monica's summer is far from over. From Mexico, Monica will be traveling to New York and then to Bordeaux, France. From all of us at the Journey Mexico, happy travels and thanks for a great summer Monica!